Motorola Moto G 4G (2015) review: slight improvement to a proven formula
Update:

New prices and deals added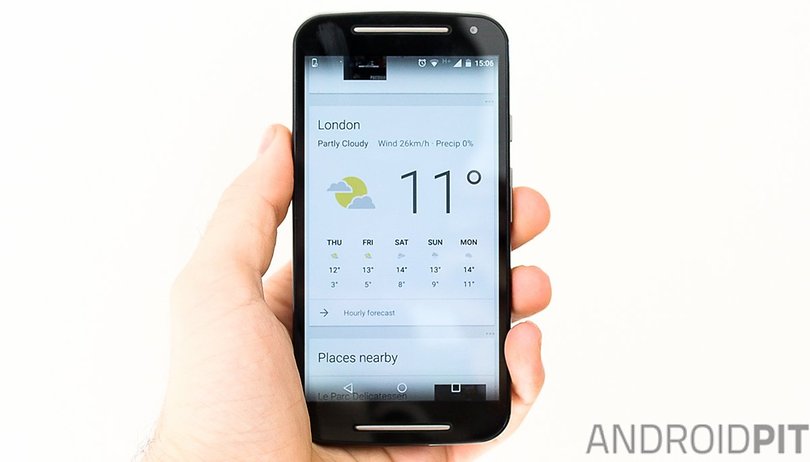 It's getting hard to keep track of all the Moto G variants out there, so we need to stress that the phone we're reviewing here isn't the 3rd-gen Moto G (which is expected to come out later in the year) but a small update to the 2nd-gen Moto G (2014) equipped with LTE. Are you still following us? This phone, the Moto G 4G (2015) makes some slight improvements on its predecessor, but is it enough to hold onto the budget smartphone crown? Or are there better options now available? Read our Moto G 4G (2015) review to find out.
Good
Good battery life

Decent screen

Android Lollipop
Bad
Poor camera

Worse performance than the cheaper Moto E

A bit on the chubby side
Motorola Moto G 4G 2015 release date and price
The new Moto G 4G is not yet available to buy in the US, with Motorola telling us that it's still not confirming the Moto G 4G (2015) release date or price in the US. In the UK, the Moto G 4G (2015) price stands at around 150 GBP in the UK and 199 EUR in Europe, and it's now available to buy.
Motorola Moto G 4G 2015 design and build quality
There's a temptation here to point you straight to our Moto G (2014) review, because the 2015 variant is exactly the same phone on the outside. However, fashions come and fashions go, and in the six months since that review other budget phones have appeared on the scene. So does this updated version still have it?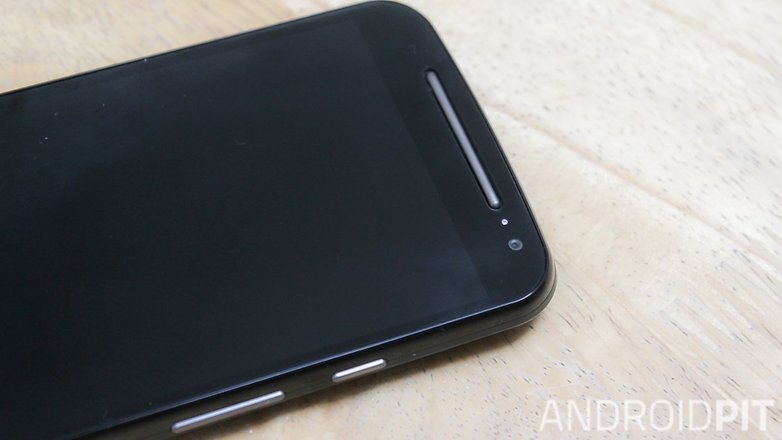 The Moto G 4G (2015) comes in all-black and all-white flavors, although you can buy Motorola's cases of just about any color for the phone. The removable rear has a neat, simple matte look, which wraps around to the sides where it meets a glossy plastic finish.
On the right side of the phone are the easily-accessible volume rocker and power button, although I think a larger, more distinctive volume rocker would've made volume control more convenient – especially if you, like me, tend to control volume through your jeans pocket.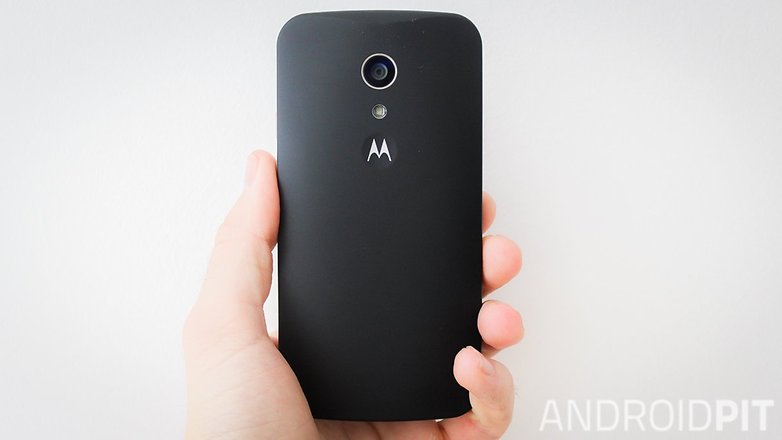 The front is all Corning Gorilla Glass 3, with not-too-sightly metal speaker bars above and below the 5-inch IPS display. The dimming white notification LED on the front looks great though, gently reminding you when there are unanswered messages on your phone.
The SIM card and microSD slots live under the back cover, but the battery is non-removable, which seems a strange decision given that you can open the rear cover.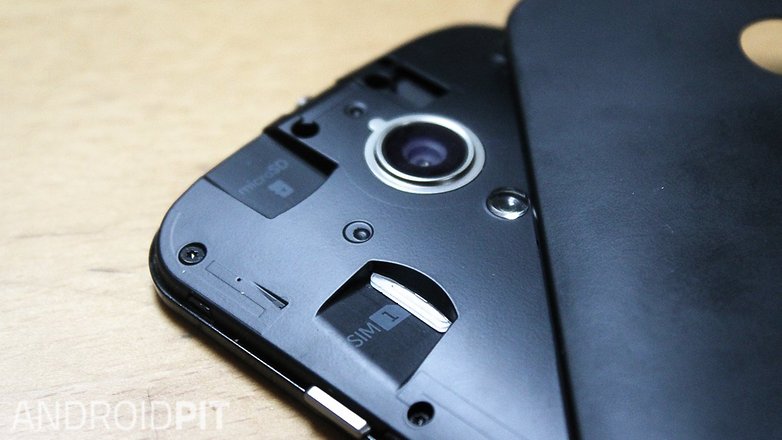 All in all, the Moto G 4G (2015) – much like its 2014 twin – is a decent-looking entry level device. However, with a growing number of well-designed affordable phones coming in from China – such as the Honor 4x and the Huawei Ascend G7, the Moto G design isn't quite the cream of the budget crop anymore.
Motorola Moto G 4G 2015 display
The Moto 4G (2015) retains the 5-inch HD (1280 x 720) display of its predecessor, with a pixel density of 294 ppi. This is reasonable at this price, and the Moto G also has solid viewing angles and decent color reproduction - though the whites were a little on the creamy side. The display bezels are nice and narrow, offsetting some of the phone's chunkiness.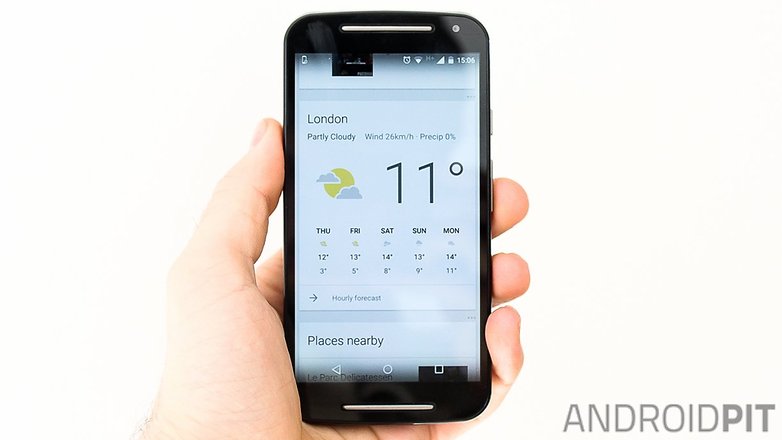 Screen size and quality is the new Moto G's main advantage over its smaller sibling, the Moto E (2015). Even if performance isn't top-notch, a decent screen is one of the biggest factors in a phone's usability, and is a perfectly valid reason to pick the Moto G over some of its competitors in this price bracket.
Motorola Moto G 4G 2015 software
If you have an up-to-date, properly working version of Android Lollipop, then it's a wonderful thing. Sadly, the Lollipop roll-out has been slow and messy to say the least, but buyers of this phone don't need to worry about that, as the new Moto G 4G (2015) runs the stock version of Android Lollipop 5.0.2, so buyers will get to enjoy all it has to offer.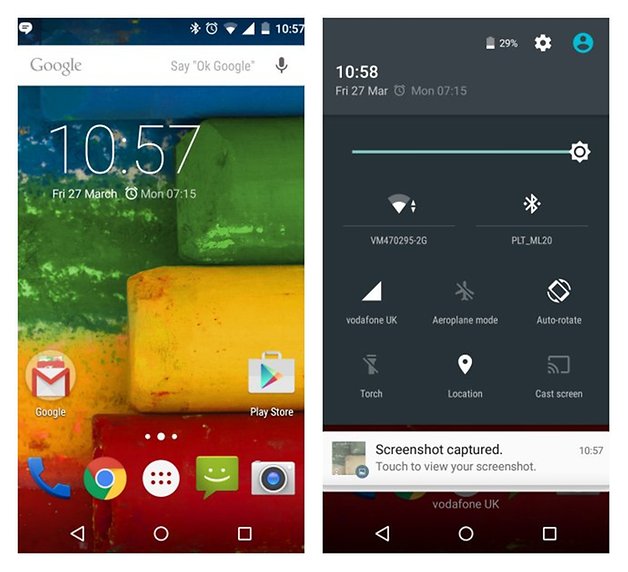 It goes without saying that Lollipop looks fantastic. The Material Design interface is bubbly, colorful and intuitive. Deeper down in Lollipop are powerful features like smart locking, which lets you set 'safe' locations for your phone where you don't have to enter your PIN code, 'pin' apps to the screen, and use voice controls even when your display is off.
As you'd expect from the manufacturer of the latest Nexus phone, the new Moto G packs minimal bloatware. Of the few additional apps on there, Motorola Assist is the handiest, tracking your smartphone usage, then giving you context-dependent information. You can create different phone profiles for driving, meetings, sleeping, and home.
So, for example, when you tap 'driving' the phone becomes voice-controlled, while in the 'sleep' profile everything is silenced apart from the alarm, letting you personalize your phone, set up night mode, and have the phone read out texts while you're driving.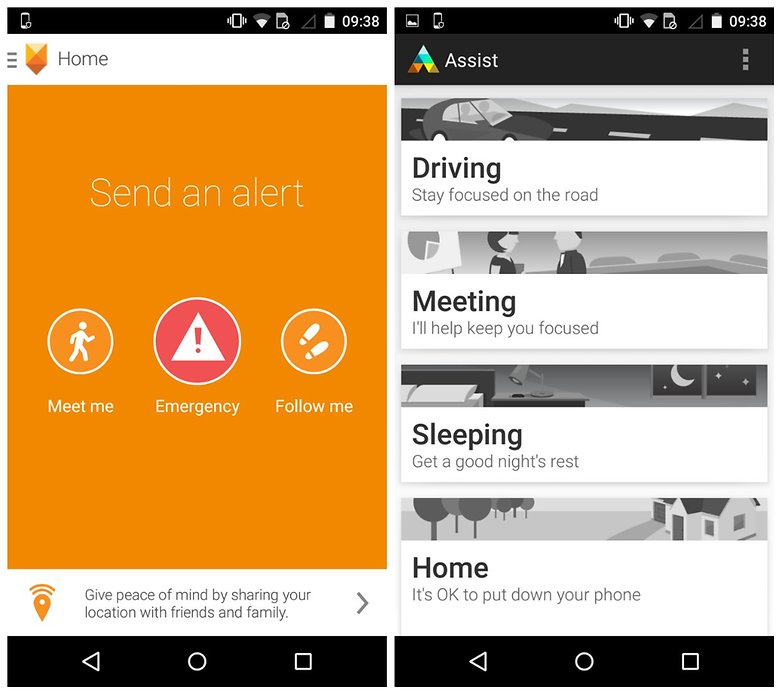 There is also Motorola Alert, which lets you set a list of emergency contacts who all receive a pre-written 'emergency' message from you in a single tap. Using Alert, you can also set the phone to trace your movements, sending your location to your emergency contacts at intervals of your choosing.
Motorola Moto G 4G 2015 performance
The Moto G 4G (2015) specs include the same Snapdragon 400 quad-core chipset as the Moto G (2014), and the first-generation Moto G back in 2013. That means its performance has steadily and inevitably declined in relation to rivals over the years.
The gorgeous Lollipop interface works OK, but there are occasional stutters when browsing the animation-heavy Settings and homescreens. The Moto G 4G (2015) clearly doesn't take too kindly to Lollipop's penchant for little animations with most actions you perform.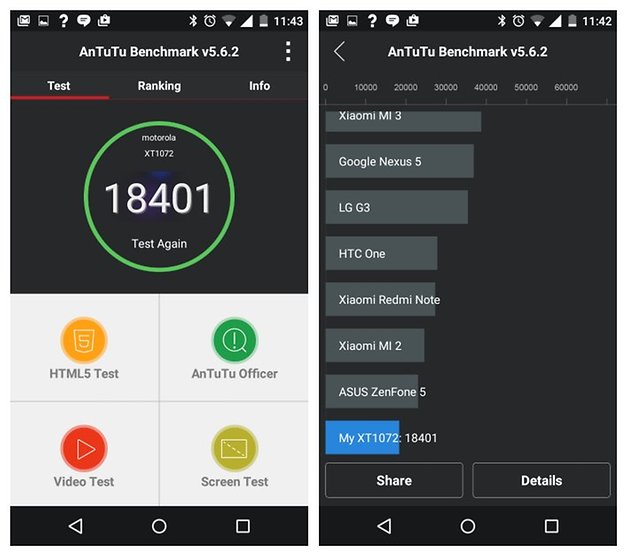 It's interesting that the cheaper, smaller Moto E (2015) – which has a much-improved processor over its predecessor – now surpasses the Moto G's specs. The Moto G 4G (2015) achieved around 19,000 in AnTuTu, while the Moto E (2015) got about 22,000. This can be attributed to the Snapdragon 410 chipset in the Moto E, whose Cortex-A53 cores are more efficient and powerful than the ageing Cortex-A7s in the Moto G.
We put the Moto G 4G (2015) to the gaming test with WWE Immortals – the same game we tested with the Moto E (2015). It ran reasonably well, with the performance not being noticeably worse than on the Moto E. The Moto G 4G (2015) is no gaming powerhouse, but it will see to the moderate gamer's needs.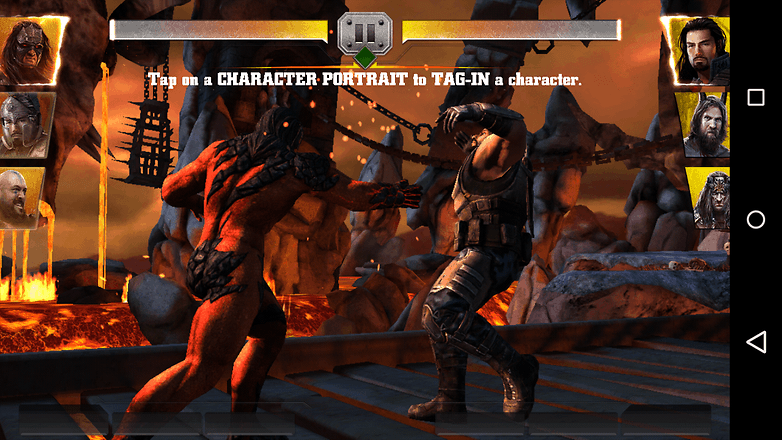 Motorola Moto G 4G 2015 audio
If anyone asks you why you have two long metal rods resembling giant staples on the front of your Moto G, at least you can proudly say that they're actually the phone's front-facing stereo speakers. They may sound a bit muffled compared to speakers on pricier smartphones, lacking crispness particularly on the high notes, but stereo speakers remain a rarity with smartphones at this price, so we're happy to have them.
Call quality is very good on the Moto G 4G (2015), with background noise being barely audible when having a conversation out on the bustling streets of London. Talking on loudspeaker works reasonably well too, taking advantage of the rudimentary front-facing stereo speaker setup.
Motorola Moto G 4G 2015 camera
The 8MP camera on the Moto G 4G (2015) features aren't spectacular, but software like HDR go some way to making up for the mediocre hardware. It's not better or worse than we'd expect at this price, however, and we really like the camera software, which is very intuitive. Simply swipe up and down to zoom in and out, tap anywhere on the screen to take a picture, and swipe in from the left and right to access the Settings and Gallery. It may not appease advanced smartphone photographers, but it's great for taking quick and easy pictures.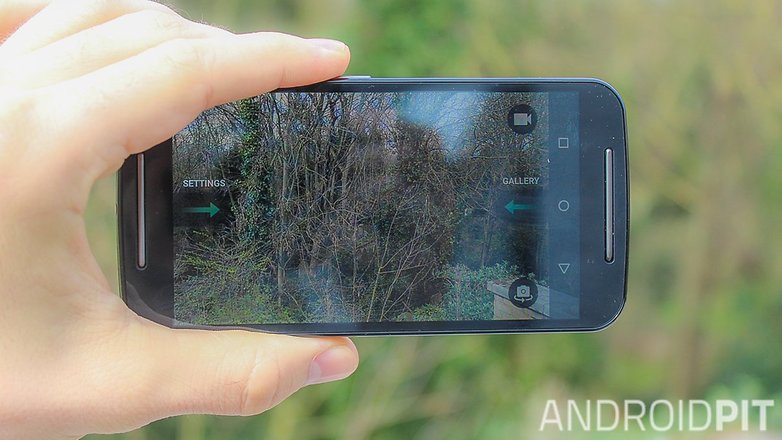 Check out our gallery below to get a more detailed rundown of the Moto G 4G (2015) camera.
Motorola Moto G 4G 2015 battery
The big upgrade – apart from 4G connectivity – in the Moto 4G (2015) is the 2390mAh battery. While not the most spectacular upgrade, we did get a good day-and-a-half of moderate use out of it. We're not sure how much of this is down to the battery and how much down to Lollipop's purported battery-saving features, but we were pleased with its longevity. Battery obsessives beware though, because the battery is non-removable despite the removable back cover suggesting otherwise.
Motorola Moto G 4G 2015 technical specifications
Final verdict
Two years ago, the Moto G was the best budget handset around, offering a good screen size and a quad-core Snapdragon 410 chipset that were ahead of its time for the price. Six months ago, the Moto G (2014) kept the same internals, while increasing the screen size to still feel like a great budget option. With this latest variant, the glacially-changing Moto G line is finally starting to show its age, particularly in light of growing competition from Chinese manufacturers like Huawei and Xiaomi.
The Moto G 4G (2015) remains a good budget phone, but we hope that the next Moto G - which we're expecting to see later in the year - takes a big step forward in terms of hardware so it can keep up with its rivals.
You've served us well for a long time Moto G, but now it's time to start growing up...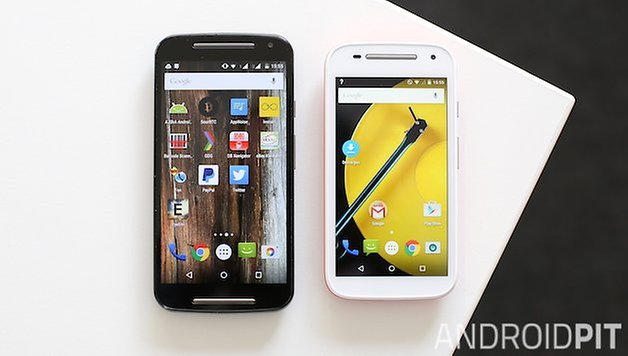 Agree with our Moto G 4G (2015) review? Is it high time for this trusty line of phones to improve? Let us know.
Motorola Moto G 4G 2015 - where to buy?
While none of the major networks in the UK are listing offers for the Moto G 4G (2015), there are several small networks that offer the phone on contracts.
UK
Tesco Mobile £14 p/m (£0 upfront) 500 minutes, 5000 texts, 1 GB data
Talk Mobile £15 p/m (£0 upfront) 500 minutes, 5000 texts, 1 GB data
ID Mobile £15.50 p/m (£0) upfront 600 minutes, 5000 texts, 1 GB data
All information correct at the time of writing (June 9, 2015)