The most game-changing phones in Android history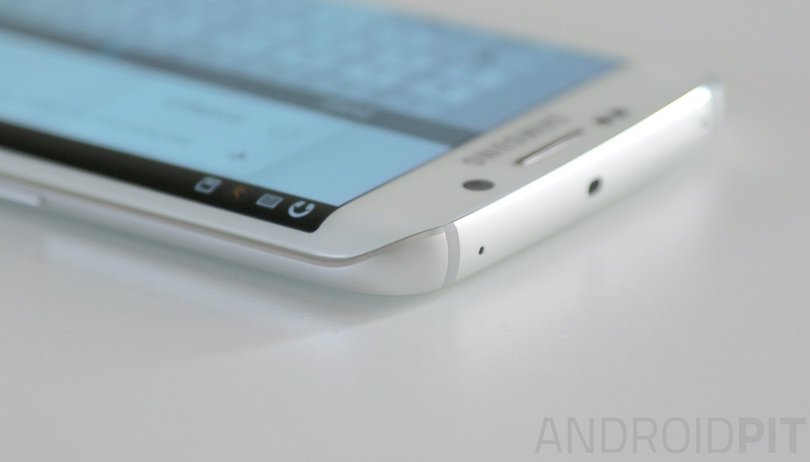 Android is such an influential and refined platform, but it's easy to forget how it got here. There was once a time when Android was dismissed as a pipe dream, and 'not a threat' to Apple and iOS. Now, with Android as the world's most popular smartphone OS, we pay tribute to the phones that helped it along the way. Here are the devices that moved the Android platform forward and helped innovate it - the most important phones in Android history.
2008 - HTC Dream
This is where it all began. The HTC Dream will never be remembered as one of the best or most innovative Android phones ever, but there's no changing the fact that it was the first. It was released in October 2008 - a strange time when it looked like sliding screens and physical QWERTY keyboards could be the future of smartphones (I still remember insisting that I'd die before using a phone without some kind of physical type input).
Running Android 1.0 and Android Market, the HTC Dream paved the way for what was to come. It was integrated with Google's services, had a nifty notifications system, and even when it was released it still looked awesomely retro-futuristic. It sold fairly well too (under the T-Mobile G1 alias), suggesting that maybe, just maybe, there could a future for Android as a mobile platform.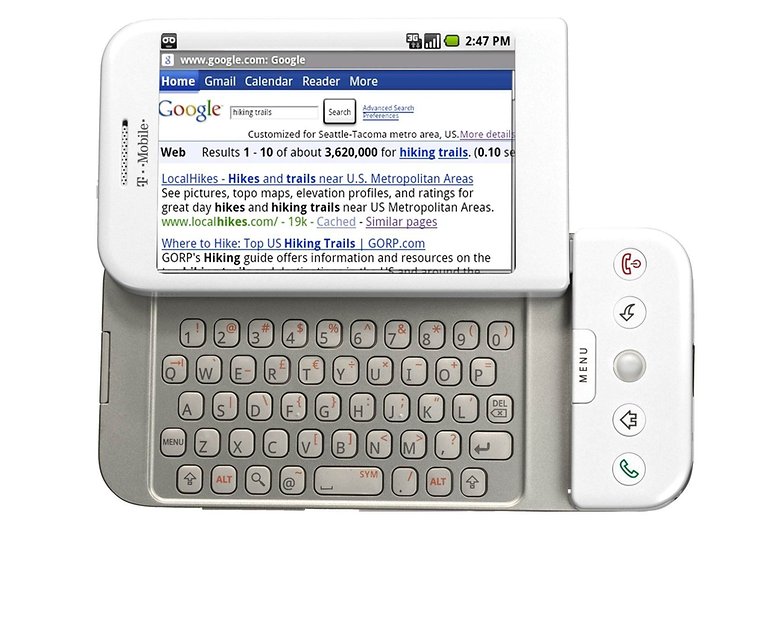 2009 - HTC Hero
Continuing its thankless role in pushing Android as a viable mobile OS, HTC released the HTC Hero after the Dream and the Magic. This was the point when Android was starting to get serious. On the HTC Hero we first saw HTC's 'Sense' UI. By applying its own skin to Android, HTC demonstrated how different OEMs could tweak Android to put their own marks of individuality on the OS.
HTC Hero was also a very well-designed phone, featuring a stylish (at the time) chin, trackpad, and some unobtrusive bezel buttons beneath the display. It was no iPhone beater, but it showed that Android was beginning to take shape.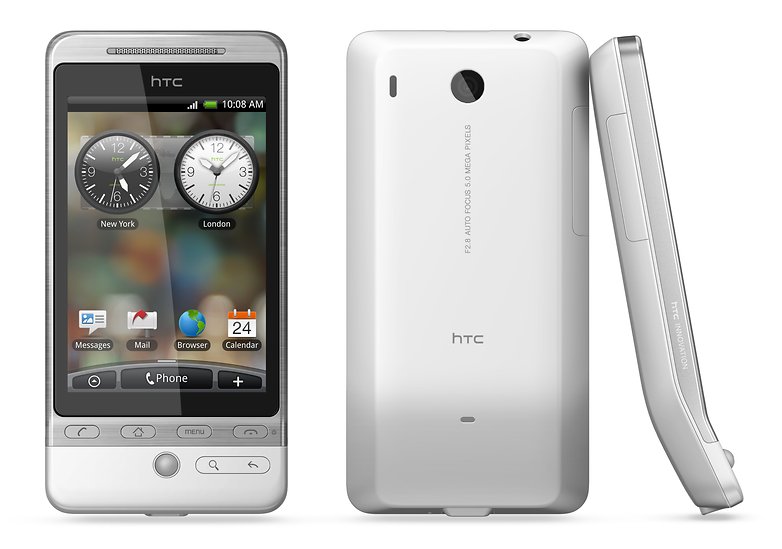 2009 - Motorola Droid
Motorola was a giant among smartphones in the pre-Android era, and as the Android platform started becoming more prominent, the US phone giant knew it had to come up with a strong device quickly to stay relevant.
Motorola's solution was the Motorola Droid, a sliding device with a physical keyboard which ran Android 2.0. The Droid had a massive marketing campaign, which included dissing Apple's iPhone in a series of "Droid Does" ads and TV spots, and letting people control the billboards in Times Square using their Droid phones. This marketing push was the biggest in the US for an Android phone at the time, and helped the Droid become a commercial success, as well as raise Android's profile in the hitherto iPhone-dominated US market.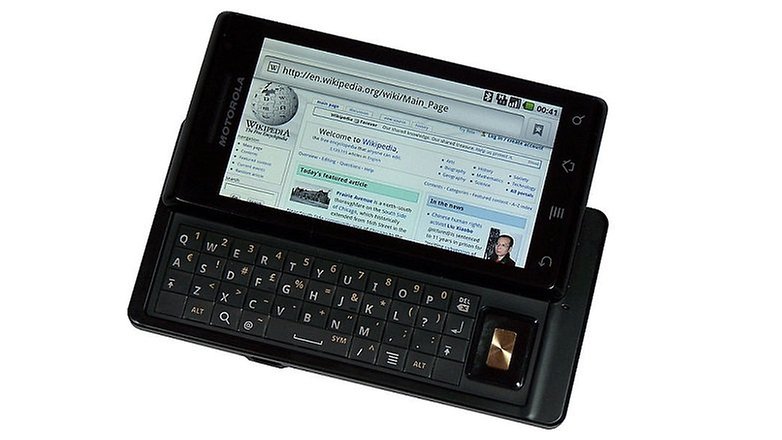 2011 - Samsung Galaxy Note
It may not have been pretty, and there had actually been several 'phablets' that came before it, but it's only with the release of the Galaxy Note that the word entered the common tongue. The Galaxy Note had a "huge" 5.3-inch display and a stylus - the S Pen - to go with it. We'd seen Styluses before, but Samsung used it in unprecedented ways, giving users a whole new level of control over the Android OS.
The Galaxy Note started off selling reasonably well, but what was interesting was that it just kept on selling and selling and selling, eventually pushing over 10 million units worldwide. It's as if the world warmed up to the idea of a 'phablet' in the middle of the Galaxy Note's sales cycle, reflecting the fact that people were increasingly using their phones as all-round organizational and leisure devices, rather than just gizmos used to ring and text people.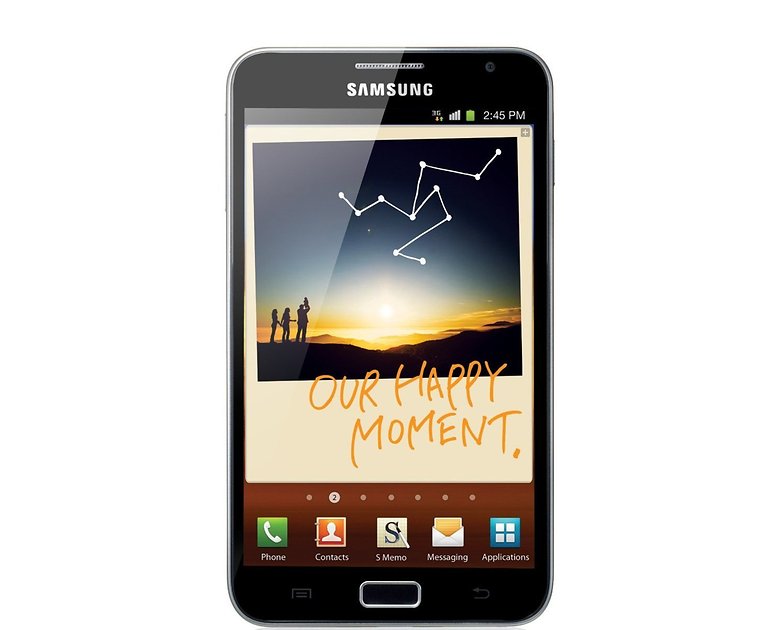 2011 - Galaxy Nexus
While Samsung was not yet at the peak of its smartphone powers, there were already signs (in the form of the Galaxy Note and the Galaxy S2), that it was shaking up the Android scene. This could be why Google nominated Samsung to make the Galaxy Nexus.
We'd already seen the Nexus One and Nexus S, but those phones failed to make the mark that Google wanted on the Android scene - a tad embarrassing considering it's a scene that Google created. With its dual-core chipset, 1GB RAM and 4.65-inch HD screen (using Samsung's lovely Super AMOLED tech), the Galaxy Nexus was a hit, and the 'Nexus' name - now synonymous with Android - became firmly established.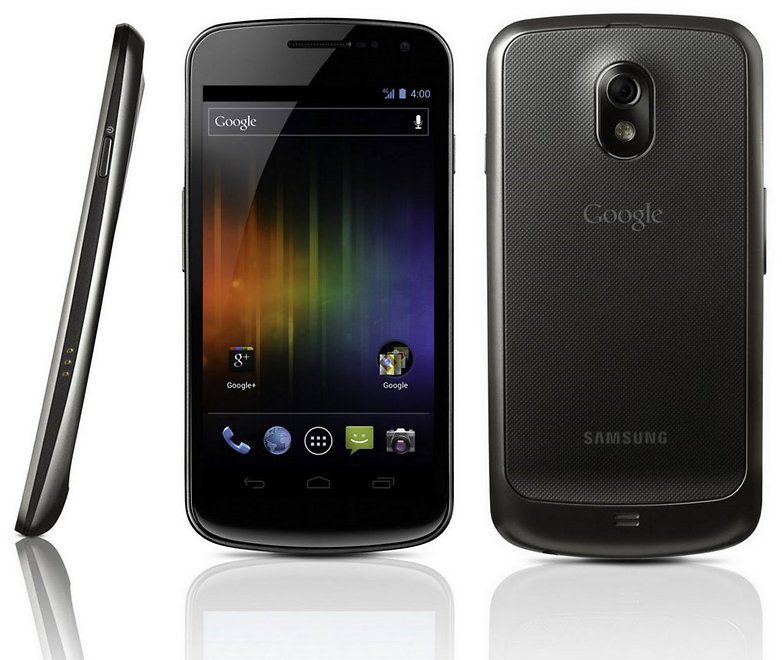 2012 - Samsung Galaxy S3
There had already been a couple of Galaxy S phones before it, but when the Galaxy S3 was released it marked a huge forward-step for the Android platform. Until the S3, Android was regarded as something of an ugly duckling next to the sleek beauty of iOS and its iPhone.
When the Galaxy S3 landed, it featured a monstrously powerful Exynos 4 chipset, 2 GB RAM, and a huge (at the time) 4.8-inch Super AMOLED display. It sold over 60 million units worldwide, showed the world that the iPhone could be beaten, and that an Android device could also be a truly premium device.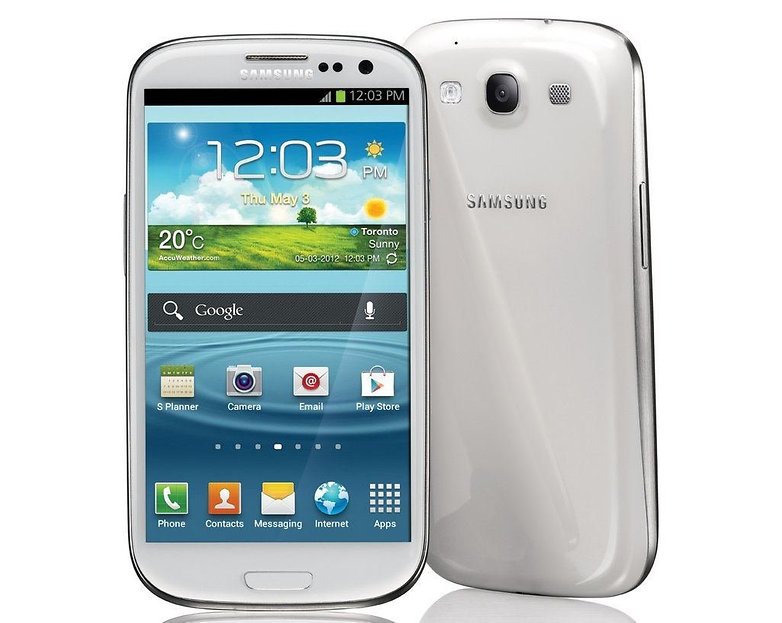 2012 - Google Nexus 4
Made by LG, the Google Nexus 4 came out in that glorious post-Galaxy S3 era when flagship Android phones were proving time and again they could be just as slick and powerful as the iPhone. The Nexus 4 was the first Google phone in this golden age, boasting a quad-core Snapdragon S4 chipset, 2 GB RAM and running on Android 4.2 Jelly Bean.
The Nexus 4 continues to be a high priority for Google, as demonstrated by the fact that it's been updated all the way up to Android Lollipop 5.1.1, while OS updates for other phones from the same era have long since been dropped. What was incredible about the Nexus 4 was its price - which at $300 / £240 seemed too good to be true.
Thankfully, there was no catch, the Nexus 4 was simply a great phone - and one of the best value-for-money Android phones to this day.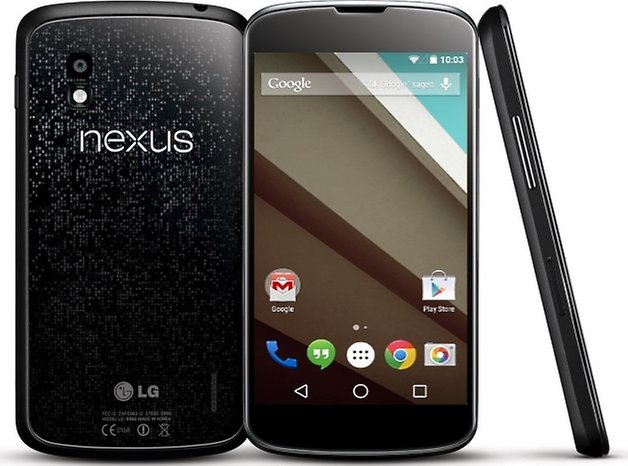 2013 - HTC One (M7)
After effectively pioneering the Android platform in its fledgling years, HTC faded somewhat in the face of competition from the likes of Samsung and Motorola. The Taiwanese phone giant urgently needed a device that would grab peoples' attention, and that device was the HTC One (M7).
The HTC One was an aluminum-bodied beauty that not only established an eye-catching design philosophy that HTC uses to this day, but also encouraged just about every other smartphone OEM out there to make the switch to metal for their flagships.
At the time of release, the HTC One (M7) was arguably the world's best-designed phone, and felt even more 'premium' than Apple. It's little surprise that Apple, among other OEMs, has since been using flourishes of HTC-style design.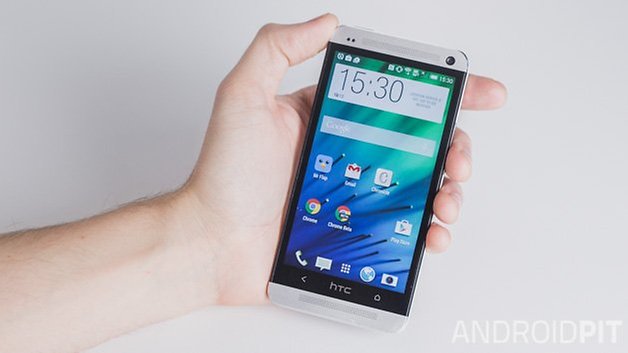 2015 - Samsung Galaxy S6 Edge
After the game-changing Galaxy S3, Samsung had a bit of an innovation lull for a couple of years after that. The Galaxy S4 and Galaxy S5 were still top-end flagships, but they were pretty predictable, showing little in the way of audacity or ambition.
The Galaxy S6 Edge, with its futuristic curved-screen design, feels like the culmination of something Samsung had been working on in secret for years. The Edge display is a fantastic refinement on that of the Galaxy Note Edge, and whether or not 'edged' displays are the future, it demonstrates a willingness to push smartphones in bold new directions.
Its Exynos 7420 chipset is also the most powerful in the world, its QHD display the most vivid, and its camera the sharpest. On the downside, it feels like we may have to wait a good few years before an equally impressive Android device comes along.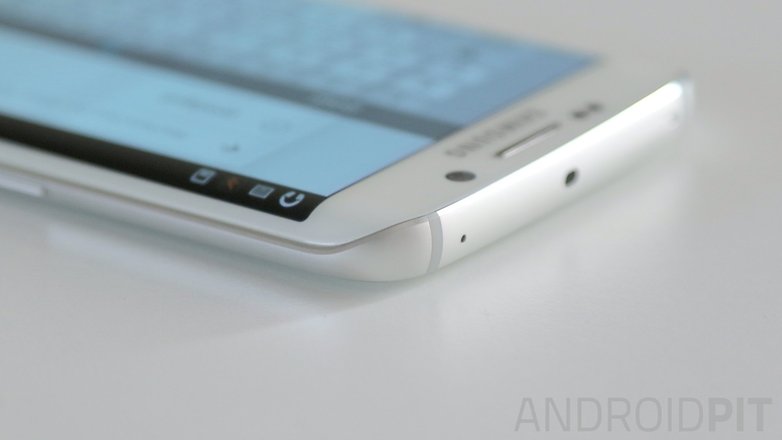 What do you think are some of the most important phones in Android history? Do you have any old Android phones that you thought were lightyears ahead of their time? Tell us in the comments!