What does Microsoft's Android app ecosystem have to offer?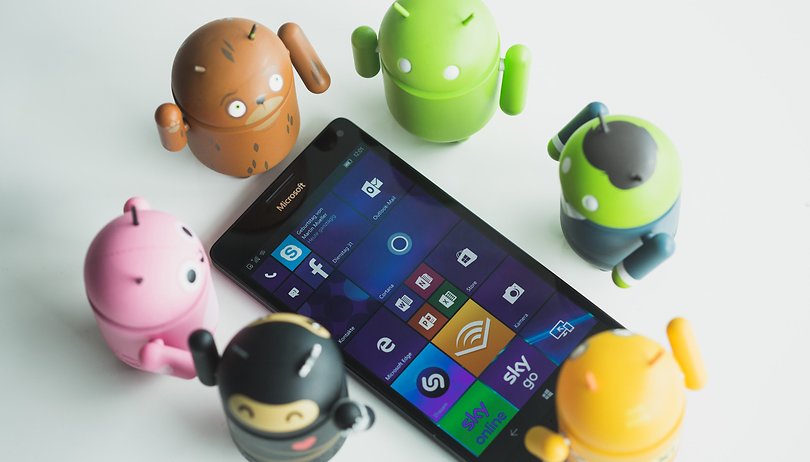 Microsoft has finally gotten around to acknowledging the death of the Windows Phone this week. Luckily for Android users, it's moving on and investing heavily in the Android experience instead, with apps like the Edge Browser, Microsoft Launcher and more. Since the ecosystem is maturing nicely, I've downloaded all the major apps for a hands-on evaluation of the Microsoft on Android experience.
Windows Phone has been dead for a year, but Microsoft is just now getting around to admitting it publicly. Even Bill Gates has switched to Android. Developers never quite embraced the platform because there weren't enough users to make it worth their efforts. But, without Windows Phone, Microsoft is putting its eggs in a different mobile basket: Android. It's making apps for iOS too, but in a more limited way. There's a lot of assembly required to migrate from the Google app ecosystem, but after giving it a shot, I think it might just be worth it for some. Read on to find out why.
Going all Microsoft
The process of making an Android phone as Microsoft-packed as possible begins with downloading the Microsoft Apps app from the Play Store. It's a Microsoft-made catalog of all of the company's available Android apps, divided by category, with convenient download links. After a quick browse through, it becomes apparent that the ecosystem has grown a lot of viable alternatives to Google's own apps. Downloading, installing and configuring all the apps I tested, which are discussed below, took about an hour.
Productivity
For productivity, the Microsoft ecosystem has a lot of professional, quality offerings with equal or better design and features compared to their Google counterparts. There's the familiar Microsoft Office suite, including Word, PowerPoint and Excel. These are all well-designed for Android, and don't get in the way of the user's work with a lot of clutter. These are, of course, parallel to Google Docs, Slides, and Sheets. Both offer collaboration features. Professionals will be pleased to know that Microsoft's real-time collaboration features work across Word Android, Word Online and Word 2016 so you never have to worry about formatting issues, unlike with converting and exporting the standard .doc format with Google Docs. For organizing notes and to-do lists, OneNote and Wunderlist make a powerful combo that have made me forget about Google Keep entirely.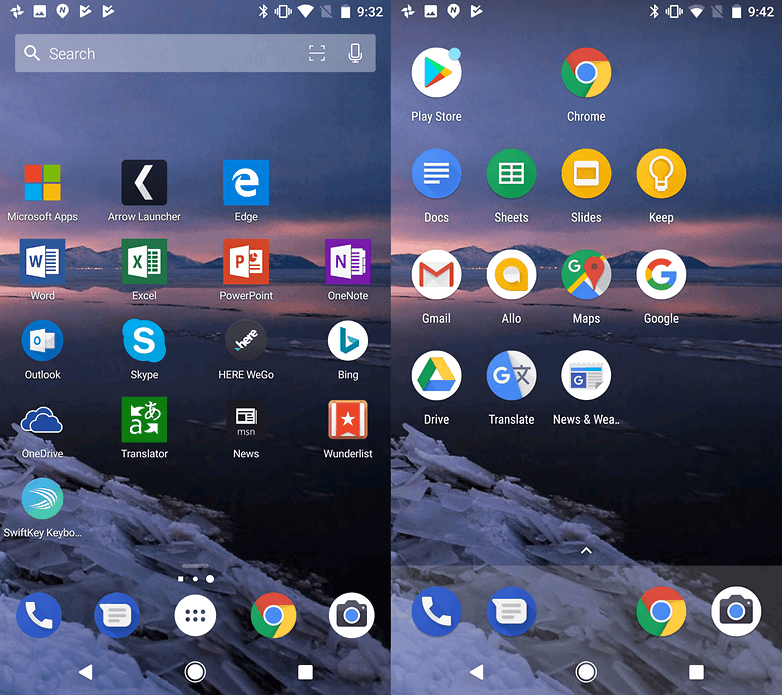 Keeping users' documents, email communications and schedule synced across all devices is a challenge Microsoft has embraced and solved well. To manage all of those Office documents and more, the recent refresh of OneDrive for Android does a solid job, and the quality of the experience is similar to Google Drive or Dropbox. In place of Gmail and Google Calendar, there is an Outlook app for Android which handles both your email and your calendar (unlike on Windows Phones which had dedicated Outlook apps for each).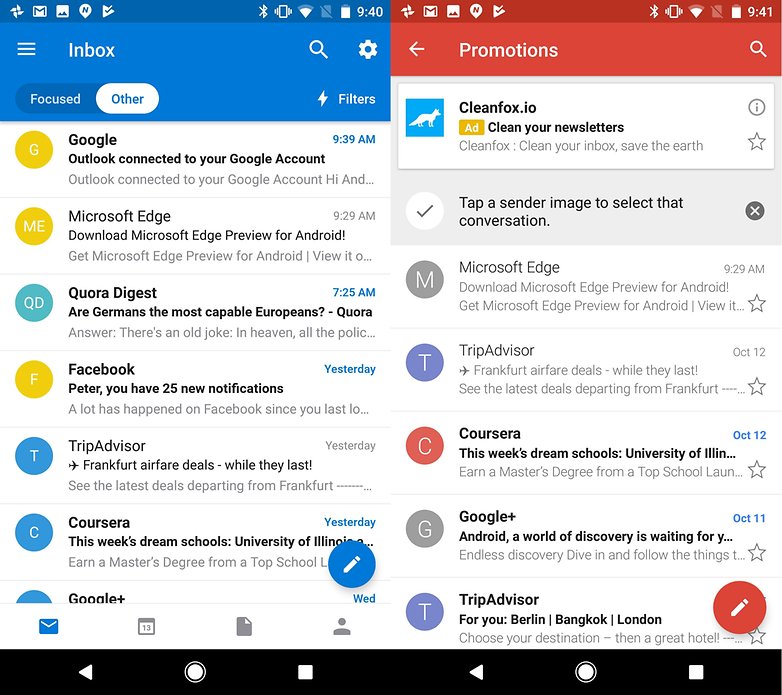 Keeping with the theme of a continuous experience across devices, the Preview version of the Microsoft Edge browser can now pick up browsing where you left off on your Windows 10 PC by syncing in the background. This works much like sharing tabs across devices using Google Chrome. Also like Chrome, there's an InPrivate (Incognito) tab mode.
The keyboard situation has room for improvement. While SwiftKey is, in my opinion, better looking than the Google Keyboard, it's not much nicer to use. According to my colleague Steffen who used a Windows Phone for years, neither SwiftKey nor Gboard come close to the Windows Phone's keyboard. With that in mind, I hope SwiftKey evolves into something even better, but it's certainly an adequate solution for now.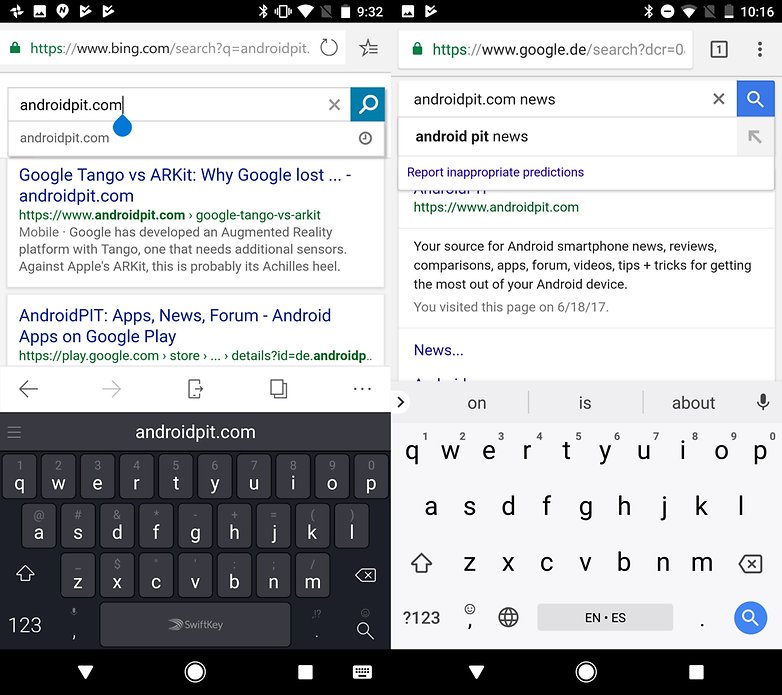 Convenience and entertainment
When it comes to providing convenience, Microsoft's Android offerings really fall short. The Cortana assistant app is slow to open, slow to respond to commands and isn't as natural to interact with as Google Assistant. The Cortana 'dot' you can place on the lock screen and the Cortana Mic shortcut you can put on the home screen really don't help with that situation. Hands down, Google Assistant is the better option. Anecdotally, the only thing I can do with Cortana without wanting to pull my hair out in frustration is dictating my grocery list to her.
Google Maps, Google Play Movies and Android Pay have no Microsoft-made equivalents on Android, and its Microsoft Groove music app is being put out to pasture in favor of a Spotify partnership on December 31.
Skype manages to be as buggy on Android as it is on every other platform, but that's not a huge problem since most people aren't locked into a single messenger and instead rely on multiple messenger combinations, like Facebook Messenger and WhatsApp, anyway. I was, however, very impressed with Microsoft's Translator app in terms of both translation results and its clean, modern design. I'm beginning to prefer it to Google Translate, but your mileage may vary depending on the language combinations you use regularly.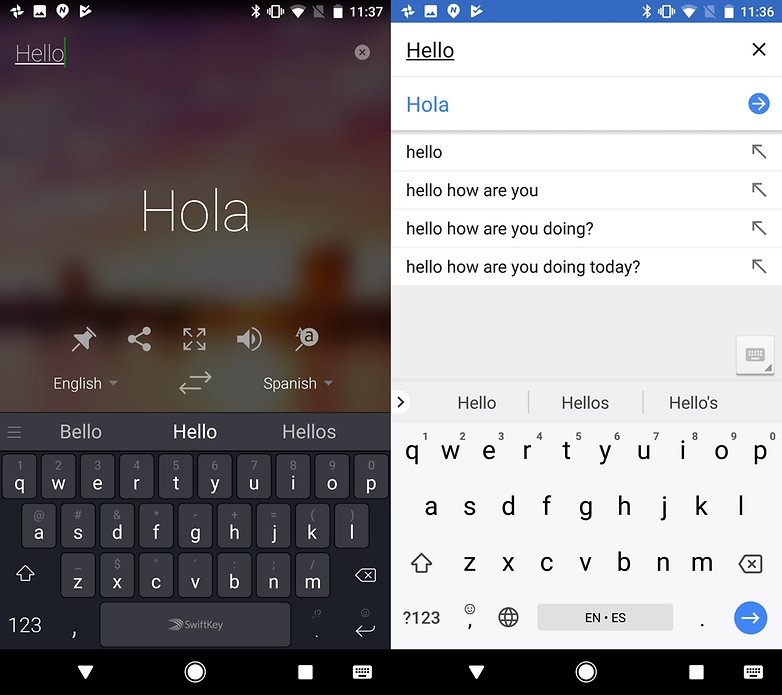 Aesthetics
The apps Microsoft has developed for Android make use of a bright color palette, legible fonts and the design is consistent across most of them so there's little friction for the user. That's something users have come to appreciate when switching to the Microsoft Launcher, which is the new name for the recently refreshed version of the 4.6-star Arrow Launcher on Google Play. I tried it out on a Google Pixel, and I think it's just a tiny bit cleaner looking than the stock Pixel Launcher. It's modern, fluid and intuitive, so if you don't like the launcher that came from your phone's manufacturer, this is a great alternative. Though, beauty is in the eye of the beholder. For fun, I also tried a third party launcher called Launcher 10 which aims to emulate the tiles of the Windows Phones. You can see all three launchers below.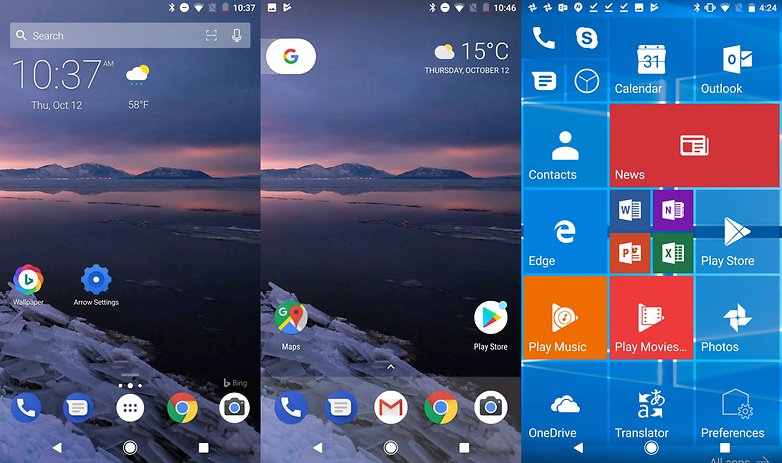 Microsoft also offers its own lock screen for Android, with optional Bing wallpapers, called the Next Lock Screen. It looks nice, but it's not a massive improvement over stock Android and there are drawbacks which will affect some users. For those who wish to encrypt their data, you will still have to use the system lock screen to do that in addition to the Next Lock Screen, which would be absurd from a usability standpoint. Also, you won't be able to use Android Pay with a third party app like Next.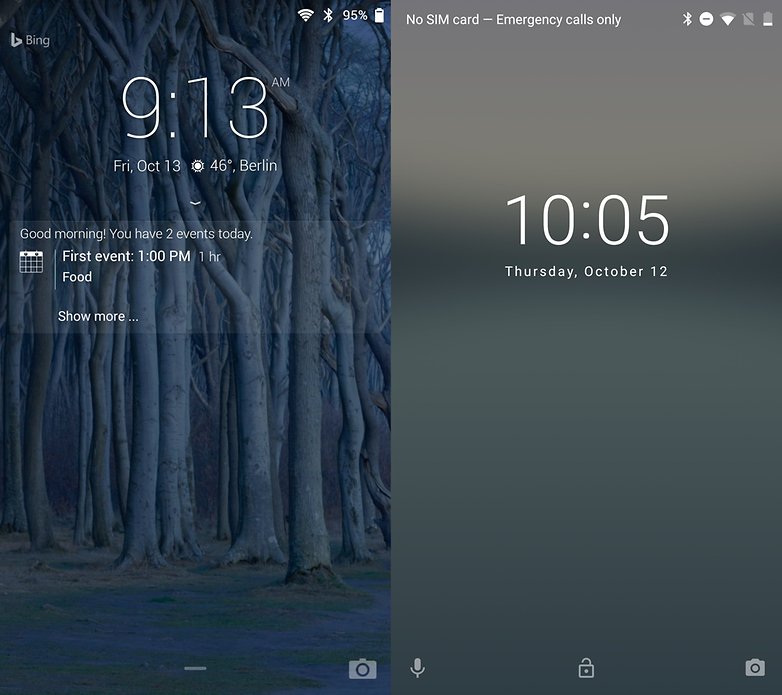 Conclusion
Though it takes time to install all the apps and set the permissions, defaults and preferences, it can be worth it to make the switch to the Microsoft ecosystem for some Android users, at least in a limited way. Professionals will appreciate the productivity apps like Word and Outlook for their usability, consistent design and features. Beyond that, the aesthetics of Microsoft's launcher and lock screen apps will appeal to those who enjoy a modern, clean UI. Outside of apps related to productivity and aesthetics, though, the offerings are mostly either underdeveloped or missing entirely. For example, Cortana cannot match Google Assistant at this stage in its evolution and there's no mapping app at all. Microsoft clearly has room to improve, try new things and continue to delight Android users with its refreshingly bright and coherent designs in the future.
What do you think of the apps Microsoft is bringing to Android? What do you want to see happen next?