Social media without data mining? One man says it's possible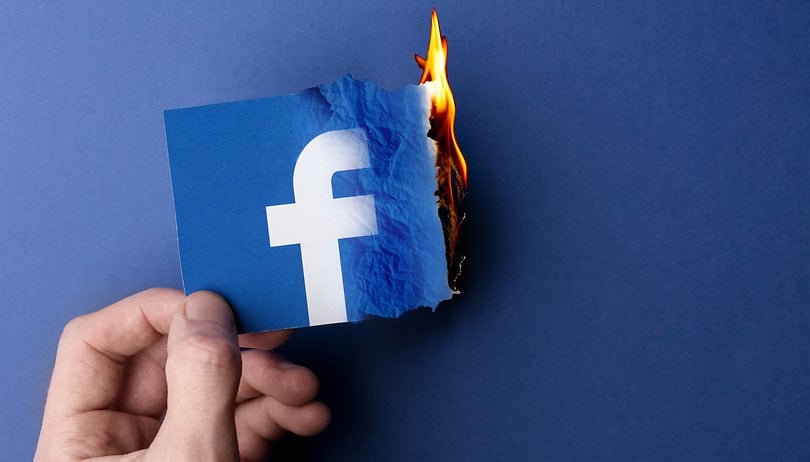 Have you heard the phrase, "if you're not paying, you're the product"? It seems to perfectly sum up the way our data-driven, digitally connected world's work these days. But can social media be free to use without harvesting its users' data? One man certainly thinks so.
MeWe, a new type of social media network launched in 2016, is free to use. It also comes with no ads and no spyware. So, how is that possible? I caught up with CEO and founder, Mark Weinstein, on the phone from California, to find out.
Weinstein is not new to this game. He says he was creating social media platforms before Mark Zuckerberg started shaving. He experienced some success before the dot-com bubble burst with SuperFamily and SuperFriends, and has written several books about online privacy.
Now, with MeWe, Weinstein thinks he has solved the problem that Facebook created. The idea was inspired when he heard Zuckerberg proclaim that "privacy is a social norm of the past." Weinstein admits this statement made him pissed, and he set out to create something different.
Weinstein calls Facebook a 'data company', not a social network. Despite the recent Cambridge Analytica scandal, and news that one in four 18 to 29-year-olds have already deleted the app, I was initially skeptical that the majority of users out there are ready to make the switch to a different model.
Weinstein, however, makes a strong case that things are already changing. He says that "demand has been there for several years", and made the point that both WhatsApp and Snapchat did not start out as data-harvesting companies the tracked users for profit.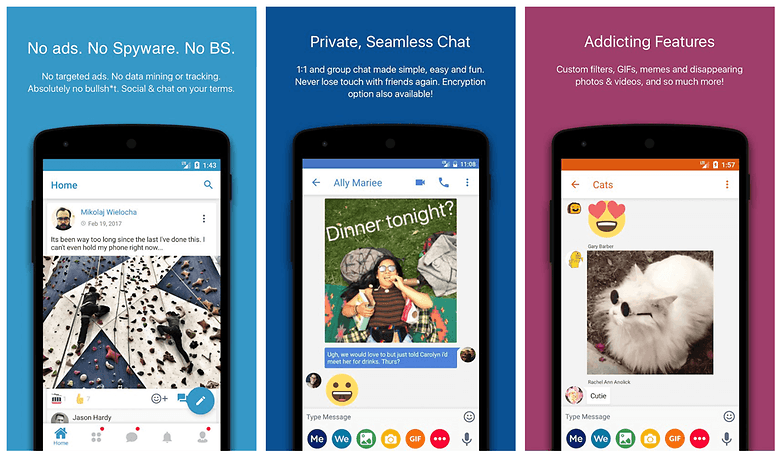 MeWe's operation is built on its Privacy Bill of Rights, a set of 10 promises that highlight an uncompromising approach to trust, respect, and integrity. The final point on that bill states that MeWe users have the right to delete their accounts at any time. Weinstein told me that whenever MeWe makes changes to its privacy policy, users get a notification by SMS and email that includes a link to delete your account. Don't like the new policy? Walk away. It's as simple as that.
Data from Statistica for the first quarter of 2018 shows that 94.24% of all apps download on Google's Play Store are free to install. Studies have found that there is a dramatic drop-off rate in terms of downloads when developers charge even $1 versus when the apps are free. Even in 2018, it seems that most users would rather pay for online services with their data than with their dollars. MeWe, however, has solved that problem.
How does MeWe succeed where others have failed?
MeWe is not the only player in this pro-privacy social networking game. Vero, launched three years ago, is a fast-growing service that uses a subscription model to ensure that it doesn't need to monetize your data and sell targeted ads to survive. Vero offered a free for life deal to its first million subscribers in order to get the ball rolling, and it seems to have worked, at least for now.
There has also those who have tried and failed to achieve what MeWe is doing. London-based Togethera lasted just two years before closing down in August 2016, whilst stack, a free-to-use, ad-free, anti-data mining social network is also now offline. A message on stack's website now reads: "Life is tough, stack is dead."
MeWe, however, is picking up speed. The company announced in July that it had secured an additional $5.2 million Series A financing deal and the investment will be used to support the engineering of its network. User numbers are currently "in the millions", according to Weinstein, and the projections look impressive. By the end of 2019, MeWe expects to have 30 million members. By the end of 2020, that number jumps to 150 million. The projections are based on current growth and the CEO confidently told me they are "completely achievable".
So how is MeWe making a success of something that others have failed spectacularly at? For a start, MeWe is not completely reliant on its freemium model - MeWe is free for life but features premium storage options, paid-for Emojis and a new Pages feature to compete with Facebook's fan pages for $2.99/month - thanks to another side of the business.
MeWe Pro, a connection and collaboration service for business that competes with Slack, generates revenue. In short, if MeWe doesn't sell too many Emojis this month, it's not a big deal.
Mark Weinstein has also managed to get Tim Berners Lee on board as an advisor. The pair text and meet in person, and MeWe has ambitions to be the first social network to introduce Solid, the world wide web inventor's decentralized identity platform that could reshape the web. Berners Lee clearly believes in MeWe.
Yes there is more than one social network ... https://t.co/81ZoHu7yeI

— Tim Berners-Lee (@timberners_lee) March 21, 2018
MeWe's advisory board also features names such as Raj Sisodia, Co-Founder of ConsciousCapitalism.org, Phillip Rogaway, Leading Cryptography Expert; UC Davis Professor and Elizabeth J. Fisher, a Human Capital and Strategy Expert.
I found it difficult not to get caught up in Mark Weinstein's confidence for the future of MeWe, and he is confident. MeWe took out a full-page ad in the New York Times in May this year, calling out Facebook and pulling no punches in the process.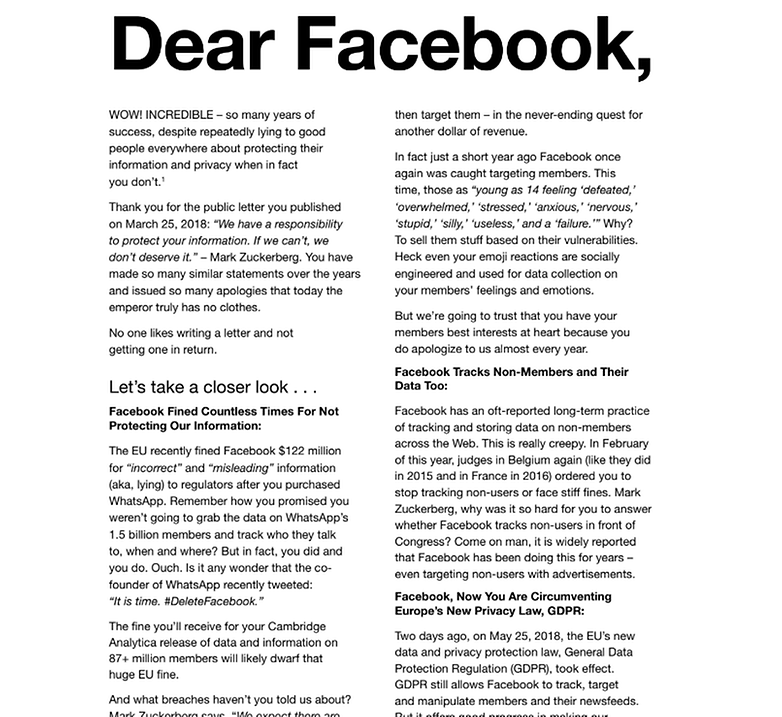 MeWe is currently available in eight languages, including Japanese and Arabic. Plans for both a Korean and Italian version on underway. You can use the social network on both desktop and mobile.
What do you think about the concept of a free, private social network? Is it really impossible? Let us know in the comments below.