Let the Mapping Wars Begin: Google Releases Incredible 3D Map Video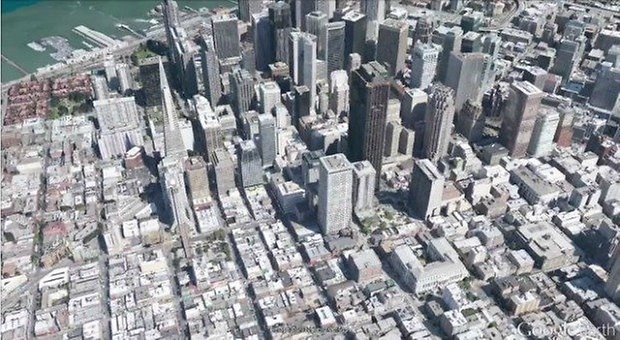 NEXTPITTV
Hoooooooly cow. There is a holy war brewing over the future of digital maps and the real winners are all of us. First there were substantial rumors that Apple was planning on unveiling a Google-busting on their latest OS and now Google has just announced their own 3D mapping of major metropolitain areas across the globe. The new fly-overs look incredibly impressive in the video below.
Users can now navigate a 3D cityscape where detailed buildings remain accurately to scale, and even the shrubbery is available in the third dimension. Google apparantly uses their own planes to create their maps. These small, camera-equipped airplanes have been hovering over several major cities and taking what must be hundreds of thousands of pictures from all sorts of angles to create these incredibly detailed maps.
But that's not all Google announced yesterday. Another new Google Maps feature unveiled is called Tour Guide, which lets the user tour 3D landscapes in Google Earth and suggest lists of attractions users might be interested in visiting. Google has also announced that FULLY-OFFLINE Google Maps are coming soon, allowing anyone to access Google Maps at any time, whether there's a 3G connection or not.
The new updates, including the new 3D imagery, is coming to both Android and iOS devices in the coming weeks. In other news, there is now no need for anyone to buy a helicopter anymore (except the police, naturally). Apple will really have to wow the crowd to be able to compete with Google now...