iPhone 6S Plus vs Samsung Galaxy S6 Edge+ comparison: supersized flagships go head to head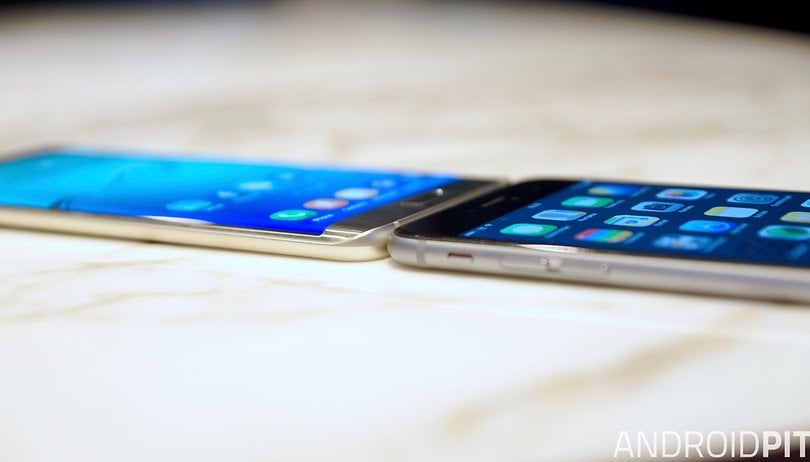 The iPhone 6S and 6S+ are official and Apple is hoping the larger of the two will outshine the best of Android, the Samsung Galaxy S6 Edge+. These are two of the biggest contenders in the smartphone world, but which one of these big old beasts comes out on top? Find out in our Samsung Galaxy S6 Edge+ vs iPhone 6S Plus comparison.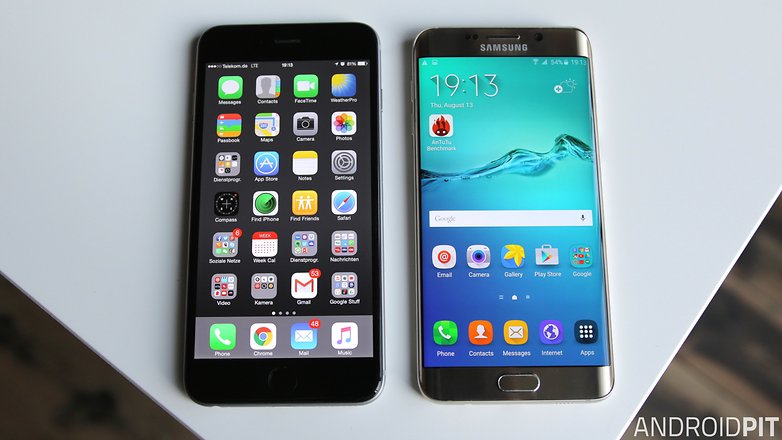 iPhone 6S Plus vs Samsung Galaxy S6 Edge+: Design
There's no curved screen, no customizable design, no removable parts and nearly no new design features on the new iPhone 6S; on the outside it's exactly the same as the iPhone 6 Plus. Its thin body is wrapped in a metal frame and sealed by a double layer of scratch-resistant glass.
The home button is, as always, located directly below the display and also acts a fingerprint reader (now with second generation Touch ID), while the volume keys remain on the right-hand side along with a switch that alters the notification mode. The power button is on the opposite side, just above the SIM card slot.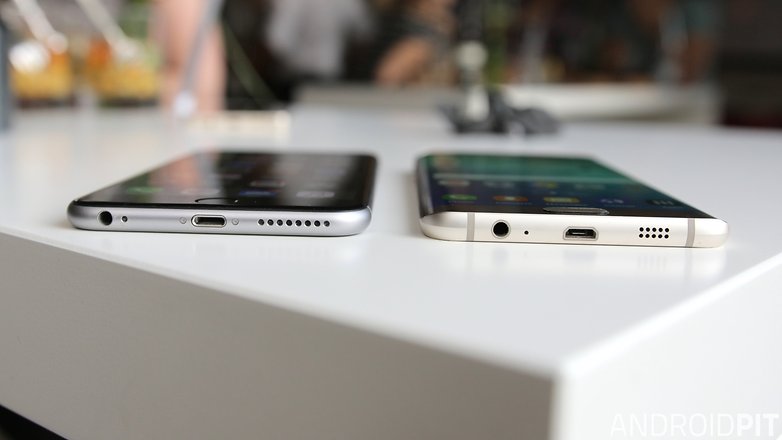 In contrast, Samsung has made several major changes to its most recent releases, which see it edging closer towards Apple's philosophy by offering top-end design but withdrawing the ability to expand the memory or remove the battery.
One recent design leap, possibly devised to attract the attention of Apple users, was Samsung's introduction of the curved screen, alongside a host of other innovative features. The S6 Edge Plus continues this incremental progression by adding a fingerprint reader on the front panel, moving the volume keys to the left side and the power button to the right.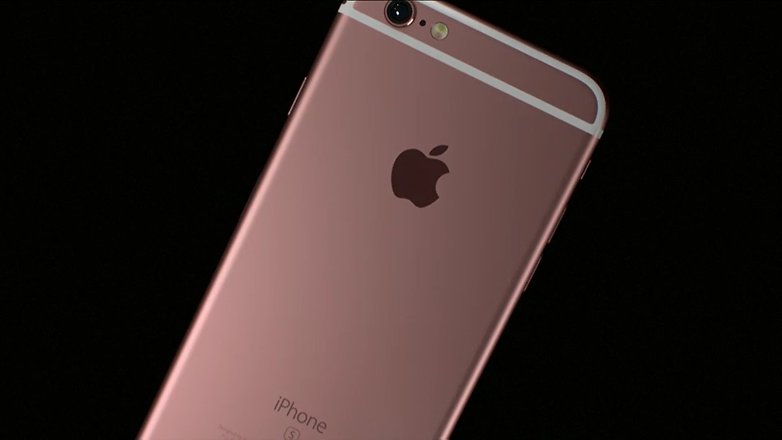 iPhone 6S Plus vs Samsung Galaxy S6 Edge+: Display
Apple hasn't yet embraced the transition from smartphone to phablet and iPhone 6S Plus keeps the display at 5.5 inches, and is said to have a resolution of 1,242 x 2,208 pixels, although well have to confirm this when the official specs go out.
One long-awaited feature does make its debut on the 6S Plus – Force Touch technology, I mean, 3D Touch. Force Touch appeared on the Apple Watch but it has now been re-branded as 3D Touch on the new iPhones.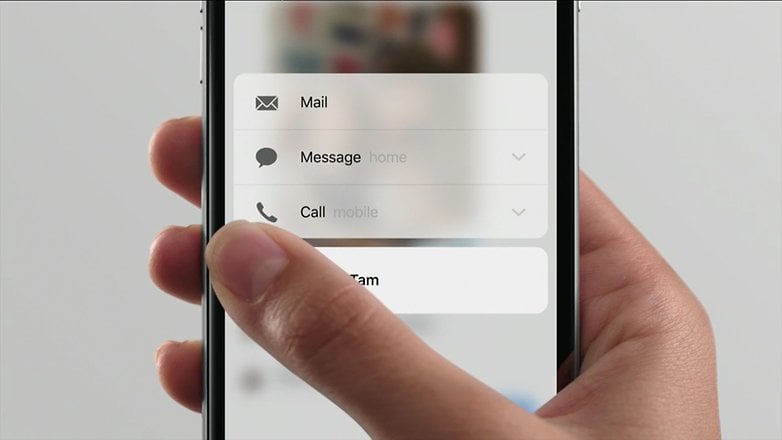 It means the phone can register the amount of pressure exerted on the screen, allowing you to perform two functions (such as increasing volume and skipping a track) at the same time. A soft touch activates Peek so you can preview an app or notification briefly, or you can use a harder press to activate Pop and dive right into the app.
It's worth noting though that Apple were actually beaten to the punch here; Huawei unveiled the same technology on its Mate S at IFA 2015, although it looks like Apple may have more advanced features right off the bat, including some new gestures.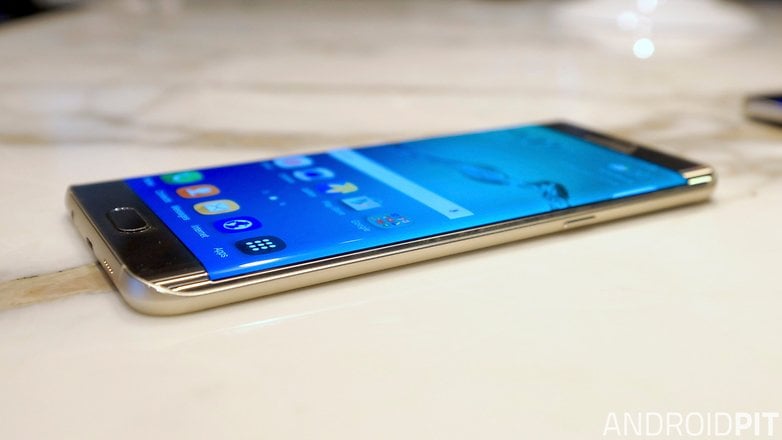 The Samsung Galaxy S6 Edge+ offers a considerably bigger screen (5.7 inches) and an impressive resolution of 2,560 x 1,140 pixels QHD. Samsung doesn't yet offer Force Touch, 3D Touch or Pressure Sense but the Edge 6+ display is curved on both sides, making it both alluring and functional, particularly with dedicated functions such as People Edge and Apps Edge.
iPhone 6S Plus + vs Samsung Galaxy S6 Edge+: Software
It's been out for less than a month, so the Galaxy S6 Edge+ runs the latest version of Android 5.1.1 Lollipop, supported by an improved TouchWiz interface with smoother and more innovative features. Samsung has also promised that the phone will be upgraded to Android Marshmallow as soon as possible, so presumably by the end of this year, but we won't hold our breath on Samsung's update schedule.
The Edge functions also let you select up to five contacts and assign them colors that flash up when they are calling. You can also save five apps that can be easily accessed through the edges of the phone. The smartphone also offers voice and gesture commands, a heart rate monitor and extensive personalization options.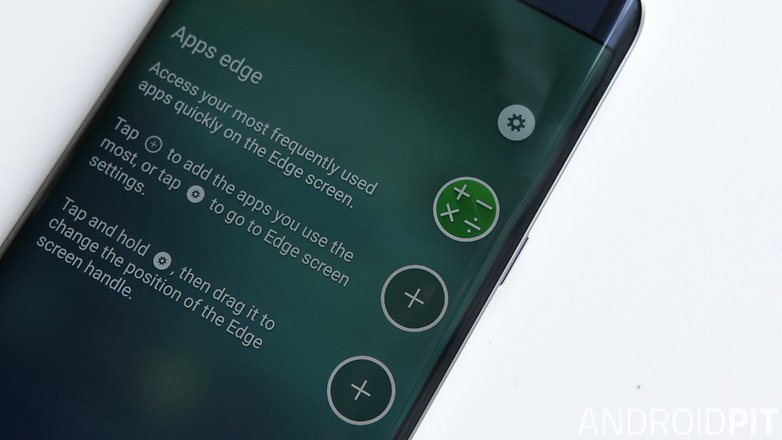 The new iPhone 6S+ will be the first to run iOS 9, which is pretty similar to its predecessor but has a different and more eye-catching font and multi-tasking. There have been several improvements to Siri (Apple's voice activated technology), so the in-phone assistant can now handle calendars, contacts and third party applications better.
Another interesting upgrade is to be found in Notes. The updated version lets you insert photos, drawings and links to notes. Apple Maps has also had an overhaul and the News app works so well it puts Flipboard in the shade.
While both smartphones have highly functional user experiences, Android does retain the significant advantage of being an open source and fully customizable platform.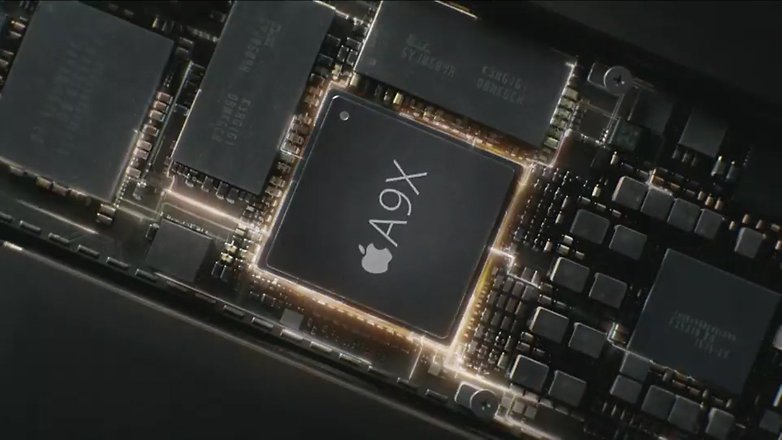 iPhone 6S Plus vs Samsung Galaxy S6 Edge Plus: Performance
The supersized Samsung is powered by a Exynoss 7420 processor and is well supported by 4 GB of RAM, while the latest update to Android Lollipop means the phone performs extremely well.
We've had the opportunity to test this phone pretty thoroughly now – using heavy apps, testing the graphics card with high definition games and using all the advanced features – and there's no doubt that this is the real deal in performance terms.
Apple's latest creation has a 64-bit A9 processor powered by 2 GB of RAM. That's double the RAM compared to previous iPhones. As always, Apple will have done an excellent job of optimizing its system, but we haven't had a chance to properly test the iPhone 6S+ yet, so only time will tell how smoothly it runs.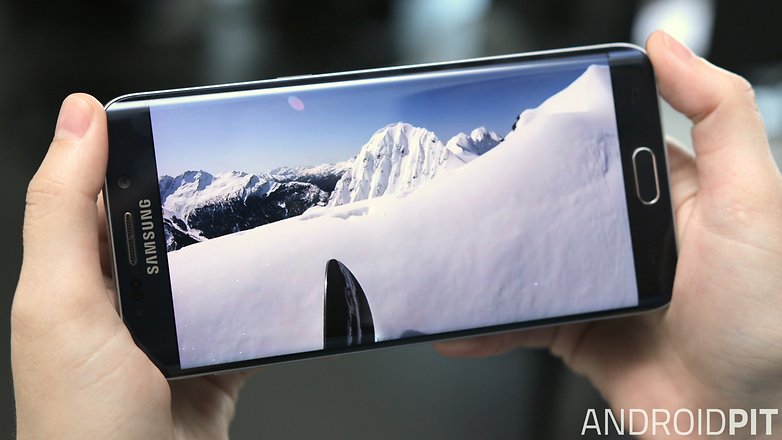 iPhone 6S Plus vs Samsung Galaxy S6 Edge+: Camera
The camera on the Samsung Galaxy S6 Edge Plus is unrivalled in the market. The 16 MP (back) and 5 MP (front) cameras don't sound all that flash, but our tests have shown that they produce stunning results, whether inside or out, with artificial or natural light, with and without flash.
The photos we took were always sharp, had accurate color representation and were consistently above the level you might expect from the specifications.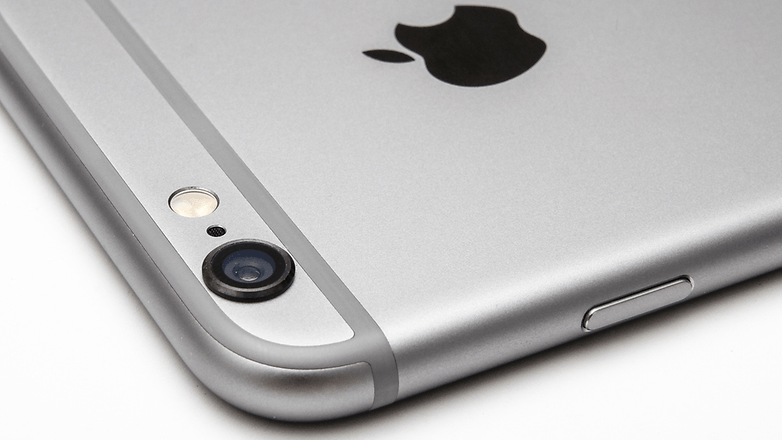 Apple has always done pretty well in photography terms too, although it's never quite been at the top of the class, at lest not lately. We don't know a huge amount about the camera on the 6S Plus just yet but the main camera will offer 12 MP - that's 50 percent more pixels than the last iPhone - and OIS. OIS is even functional when shooting video.
You've also got 4K video for the first time on an iPhone. Besides the True Tone flash on the back, you can now use the Retina display as a flash for the front-facing FaceTime camera. It's also got a very nifty new Live Photos feature that we can't wait to play around with further. Will that be enough to compete with the Edge 6+? We'll have to let you know a little later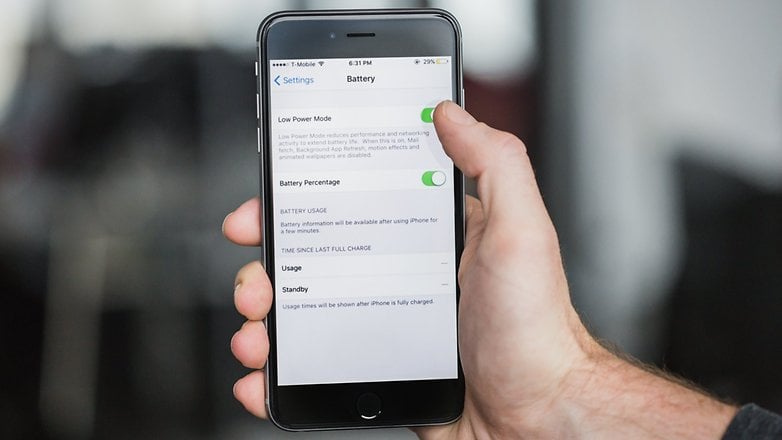 iPhone 6S+ vs Samsung Galaxy S6 Edge+: Battery
Apple is notoriously evasive about the size of its iPhone batteries, but we now know that the iPhone 6s Plus has a 2,750 mAh battery. This is significantly larger than the "regular" iPhone 6s, which comes in at just 1,715 mAh. We'll have to wait until we get to play around a bit to see jsut how long that bigger battery lasts.
Thanks largely to its impressive but power-hungry display, the Galaxy S6 Edge+ shares battery problems with its rival despite a battery capacity of 3,000 mAh. However, its fast charging feature does mean you can get the battery up to 50 percent again with just 35 minutes. Because it's back panel is glass you can also charge it wirelessly, a feature lacking from the all-metal iPhone.
Samsung
Galaxy S6 Edge+
(SM-G928)
Apple
iPhone 6s Plus
(some specs TBC)
Operating system
Android 5.1 Lollipop
with TouchWiz UX
iOS 9

Display
5.7 inch Super AMOLED,
WQHD (1,440 x 2,560 pixels)
~ 518 ppi,
~ 70.7% display-to-body ratio,
Gorilla Glass 4
5.5 inch IPS-LCD,
Full HD (1,920 x 1,080 pixels),
~ 401 ppi,
~ 65.8% display-to-body ratio,
3D Touch Display
Processor
Octa-core Exynos 7420 (64-bit)
4 x Cortex-A57 (2.1 GHz)
4 x Cortex-A53 (1.5 GHz)
Dual-core Apple A9 (64-bit)
with M9 motion co-processor
GPU
Mali-T760
PowerVR-7-Series
RAM
4 GB (LPDDR4)
2 GB
Internal Memory
32/64 GB
(no microSD expansion)
16/64/128 GB
(no microSD expansion)
Battery
3,000 mAh
2,750 mAh

Camera
Main camera: 16 MP, OIS, Dual-LED flash, f/1.9 aperture
Front camera: 5 MP
Main camera: 12 MP, OIS, Dual-LED-flash, f/2.2 aperture
Front camera: 5 MP
Connectivity
Wi-Fi a/b/g/n/ac (Dual-Band : 2.4 and 5 GHz),
Bluetooth 4.1 (LE, A2DP, EDR, apt-X), NFC,
3G/4G (Tri-Band), GPS (A-GPS) + GLONASS
Wi-Fi a/b/g/n/ac with MiMO (Dual-Band: 2.4 and 5 GHz),
Bluetooth 4.2 (LE, A2DP, EDR), NFC,
3G/4G Cat 6 with maximal 300 Mbit/s (Tri-Band),
GPS (A-GPS) + GLONASS
Dimensions
154.4 x 75.8 x 6.9 mm
158.2 x 77.89 x 7.3 mm
Weight
153 g
192 g
Sensors
Accelerometer, Gyroscope, Proximity sensor
Compass, Barometer, Heart-rate monitor, Fingerprint sensor
Accelerometer, Gyroscope, Proximity sensor,
Compass, Barometer, Fingerprint sensor (Touch ID)
Special Features

- Fingerprint sensor
- Fast Charge
- Samsung Pay

- Touch ID
- 3D Touch Display
- Apple Pay

Price
from 799 Euro
from 799 Euro (TBC)
iPhone 6S Plus vs Samsung Galaxy S6 Edge+: Price
The Samsung Galaxy S6 Edge+ has two different prices, with the 32 GB version coming in at around US$779 mark and the 64 GB version setting you back around $859, depending on where you buy it. The iPhone 6S+ has three price levels; the 16, 64 and 128 GB versions on a two-year contract will cost you the same as the original iPhone 6 Plus: $299, $399 or $499.
The outright retail prices are $749, $849 and $949 respectively. Pre-orders will begin on September 12 with shipments going out on September 25. iOS 9 will go out September 16.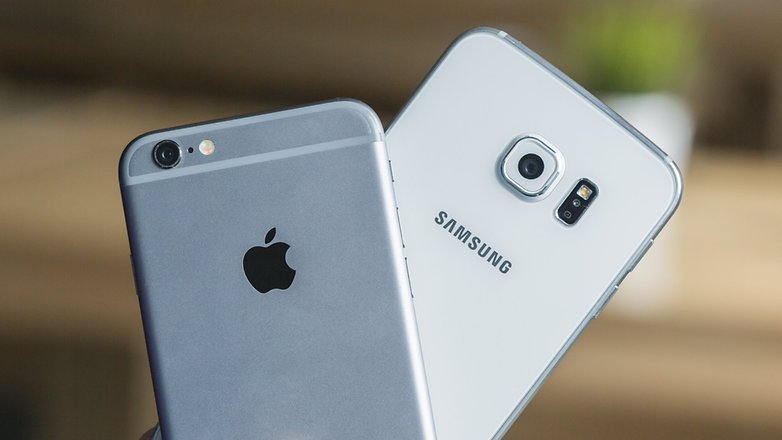 iPhone 6S Plus vs Samsung Galaxy S6 Edge+: Conclusion
So which should you buy – the iPhone 6S Plus or the Galaxy S6 Edge+? There are several things to consider. Both phones have a great design and we don't think either would disappoint, but the S6 Edge+ has a unique design among smartphones of all platforms – those curved edges. But on the display front, the iPhone 6S Plus will come with 3D Touch, meaning its display can sense more inputs and perform tasks that the Edge+ can't.
Looking at sheer performance, the S6 Edge+ is clearly better equipped. It has more RAM and more power overall, meaning that, on paper at least, you should choose Samsung's offering if specs matter to you. Same goes for the camera – going on the numbers, it produces better images.
With not much between these devices in terms of price, it might come down to a platform choice for you. Do you want to be within the Apple ecosystem, using Apple Music and the App Store? Or do you prefer what Google and the manufacturers of hardware running Android can provide, such as the Play Store and customized interfaces? That could help you decide. But objectively speaking – and before we get to use the iPhone 6S Plus, we'd suggest that the S6 Edge+ is the more compelling choice overall.