In depth: Is the LG V30 the perfect smartphone for video?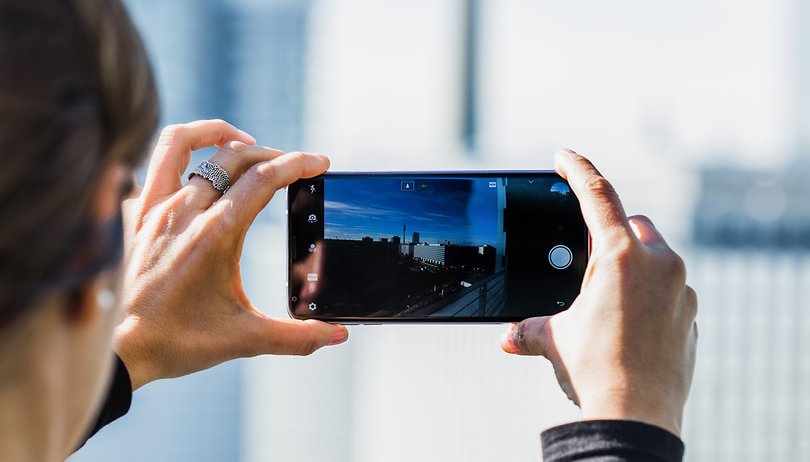 Featuring an ultra-wide-angle lens and f/1.6 aperture for the normal lens, LG promises the V30 is capable of professional quality video shots. We recently got our hands on some pre-release devices here at the editorial desk and took the opportunity to test out the V30's video functions in detail.
In the run-up to IFA 2017, we attended an exclusive LG V30 presentation which heavily focused on the smartphone's video quality and functions. According to the presentation, the LG V30 will achieve the same dynamic range of real film cameras, and allow for video recording with log, as is common in the professional field.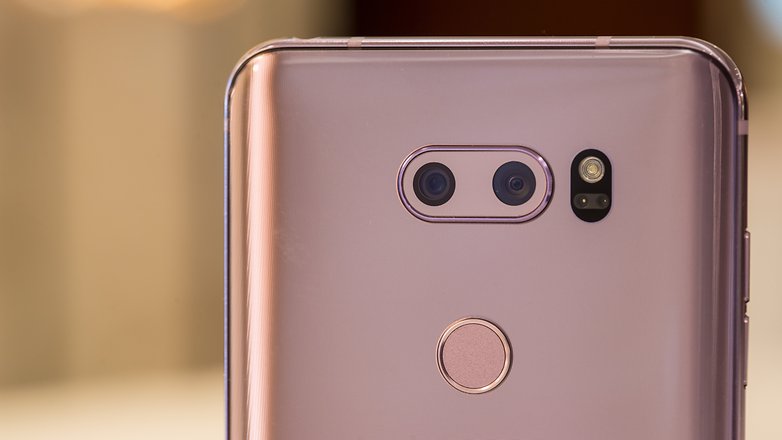 Where log video requires extensive editing of the footage on a computer, there is the option of performing color correction directly on the LG V30. In Cine video mode, certain styles will be available, such as 'noir', 'pop-art', 'thriller', 'historic', or 'summer blockbuster'.
After a brief look at the hardware specs, I'll first touch upon its image processing filters and styles. Fair warning for anyone not deep into video—the last part will be rather technical so we can get as deep into examining the log video function as possible.
Hardware overview
The image sensor is at the heart of every camera. For its standard camera, the LG V30 uses a Sony IMX351, which is not exactly the cream of the crop of smartphone sensors when going by technical data alone.
With a size of 1/3.1 of an inch, the light-sensitive chip is roughly 30 to 40 percent smaller than the sensors in most Android competitors. Accordingly, the sensor only has a pixel pitch of roughly 1 µm at a 16 MP resolution. In any case: The f/1.6 lens directs a relatively large amount of light to the smaller chip, and there is an optical image stabilizer.
The second lens covers a viewing angle of 120 degrees and also has a relatively fast aperture at f/1.9. Nevertheless, LG integrates an even smaller Samsung sensor behind the wide-angle lens, which also provides a one-micron pixel size at 13 MP. You can blame the missing optical image stabilizer on the wide-angle lens—after all, vibrations are much less apparent at low focal lengths.
The tech specs alone lead us to cast some doubt on the promised "professional video quality". You wouldn't expect a golf cart with a standard engine to perform 10-second quarter-mile runs either.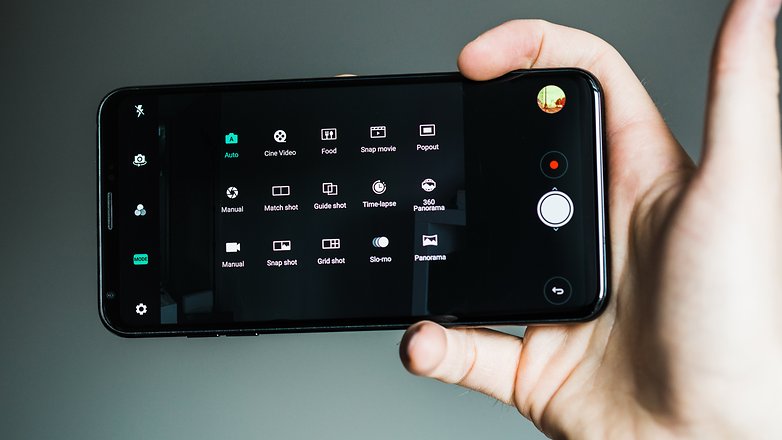 Cine Video styles
Of all the V30's recording functions, 'Cine Video' looks the most exciting at first glance. You can choose from several styles for videos that truly provide beautiful results. 'Thriller' makes videos look as if they were recorded at night for example. 'Flashback' gives shots a beautiful sepia look, and 'summer blockbuster' attempts to provide that flashy gradient found in Hollywood blockbusters.
There's also 'point zoom', which allows for easy zooming not only into the center, but also in any part of the image. However, this kind of zooming isn't possible from the wide-angle module to the telephoto, rather only from the standard focal length of the telemodule. So in other words, the wide-angle camera is unfortunately not available in cine video mode.
While quality is still great in proper lighting conditions, the results in semi-darkness are not nearly as remarkable. When it comes to the small image sensor, other flagships already have bigger than the V30, so this is rather limiting and tends to spoil the fun here. Furthermore, the manual settings in cine video mode are also very limited—the most you can tweak is exposure correction.
There is also a fully automatic video mode without any manual settings accessible whatsoever. It can be activated only by starting to record by hitting recording button while in general 'automatic' camera mode. The advantage here though is you can also record with a super wide-angle lens here. Funny enough, there's no point to zoom function in this mode. According to LG, a noticeable jerk would be unavoidable when switching between both image sensors.
Manual video mode
There is also a manual video mode, where LG's engineers crammed as much of a real movie camera as you possibly could into a smartphone. There's a 24p option for that cinematic look, along with useful manual settings for white balance, exposure compensation, ISO sensitivity, shutter speed, and even manual focus with a peaking function. And the auto focus in video mode works wonderfully.
I would even say LG has been quite generous with the audio settings as well. There's a gain control for adjusting the volume, a limiter to keep audio from distorting, along with a wind filter, and even an adjustable low-pass filter. I generally think the quality of the stereo sound is pretty good. But you do need to make sure that you don't cover the phone's microphone. And on the other hand, the V30 can pick up breathing noises clearly if you hold it too close to your face.
Finally, the manual video mode settings contain a switch that activates the essential log video recording mode. Sadly though, the wide-angle lens is not available for use in log mode. According to LG, the reason is due to the lack of HDR capability in the sensor of the wide-angle module.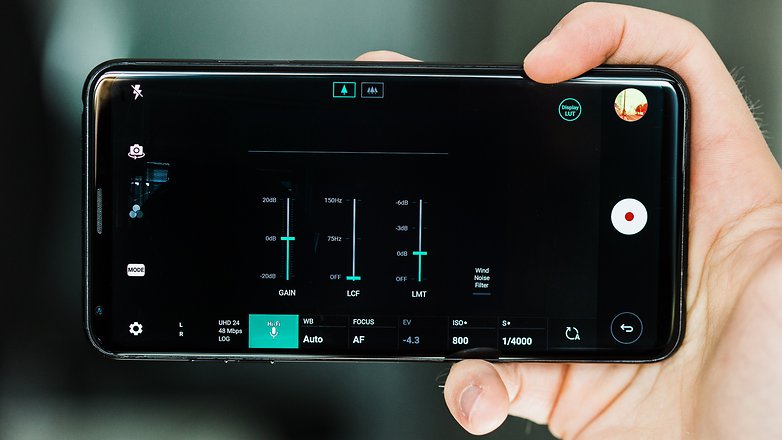 Log video in 8-bit 4:2:0
LG's Korean camera specialists confirmed with us that the LG V30 takes log videos specifically in 8-bit 4:2:0. Am I just about to lose you? This next bit is even more techy, so feel free to skip the next four paragraphs directly to "practical use". For everyone else, you're probably asking: What does log video in 8-bit 4:2:0 mean?
Let's start with the easy part: the bit number. An 8-bit recording means that 256 different brightness values are available per color channel. Practically all smartphones and even many professional cameras record in 8-bit. High-end models cram up to 12 bits in memory, which is equal to 4,096 brightness values. The more information available, the better the quality.
4:2:0 refers to what is called chroma subsampling. Chroma subsampling determines how much color information is saved in an image. The human eye can perceive colors less accurately than brightness, so this is good for compression. Here, again, the LG V30 uses standard equipment that is common across all consumer and many professional cameras as well. 4:2:0 also means that color information is saved in the MP4 codec for every second pixel, and that no color information is present for every second pixel row. For example: At 4:2:2, every second pixel would be paired with color information in every row. At 4:4:4, every pixel in every row would have a full color value.
There is also a second log video type in contrast to the linearly coded videos that you would find in non-professional cameras. The 'problem' with linearly coded videos is that brightness does not work in linear fashion as a measurement for light particles per image sensor area. For linear measurement, half of the 256 brightness values available at 8-bit are available for the upper 50 percent of the brightness spectrum, which nonetheless only includes a small percentage of the actual dynamic range.
There is also no space in the video codec for dark image areas and that makes subsequent editing difficult, not to mention diminishes dynamic range. A log video means it records logarithmic distribution, even in the video file, ensuring that space in the file is utilized much better all around.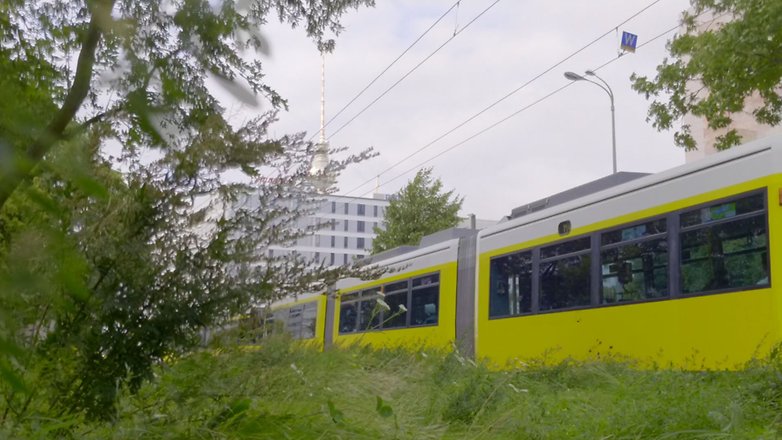 Nevertheless, one drawback of log videos is that they look extremely low in contrast since the image's dark areas have been moved up substantially in the brightness spectrum. Thus, there is no way to avoid doing further color correction and grading. To correct the logarithmic brightness distribution for the human eye, look-up tables (LUTs for short) are available. LG would also like to make them available to a series of video editing programs.
Professional video quality V30?
As was to be expected from the V30's small Sony IMX 351 image sensor, the image quality quickly degrades in bad lighting conditions. Shots afterwards exhibit pronounced chroma noise, which cannot be easily removed. Furthermore, I sometimes found it very complicated to correct the colors of the log videos without the correct LUT.
But on a positive note, the videos' dynamic range in log mode is exceptionally good for a smartphone. Washed-out skies only happen in very sharp contrasts. However, I truly had trouble getting somewhere with the color reproduction. The log videos' color correction or grading was unsatisfactory without the right LUTs both using Adobe Premiere CC and Blackmagic DaVinci Resolve. As soon as the LUTs are available on the Smart World site when the LG V30 launches, we'll take a closer look at the log videos and hope that some things are improved with the final firmware as well.

Summary: Does the iPhone X do better?
Apart from the log video capabilities, the V30 offers an array of exciting features for video fans, among them point zoom and the many different video styles in cine video mode. Furthermore, I am a major fan of the wide-angle look, which delivers beautiful results when you have little space for large image subjects.
But it is truly a shame that LG has not managed to neatly organise these gorgeous features. Each of its various functions are scattered throughout many different modes, and this means that each of the many different recording methods entail its own set of limitations.
It's worth noting that Apple has also introduced new video functions for its iPhones, and it would never expect its customers to put up with such a messy user experience. The moral of the story is very clear: Whatever it packs must be absolutely consistent and work like a charm.
Despite all the general enthusiasm about log video, etc., I simply can't believe LG's 'professional quality' claim about the LG V30. Although there are many more features than all other competitors, they always involve a bit of hassle to some degree.
In short, any photo enthusiast must decide for him/herself whether LG or Apple is the better option.
So now the big question over to you. What camera do you think wins: LG V30 or iPhone X? Looking forward to hearing what you think. Just keep it clean, people.