If You Want A New Tech Job In 2024, Start Preparing Now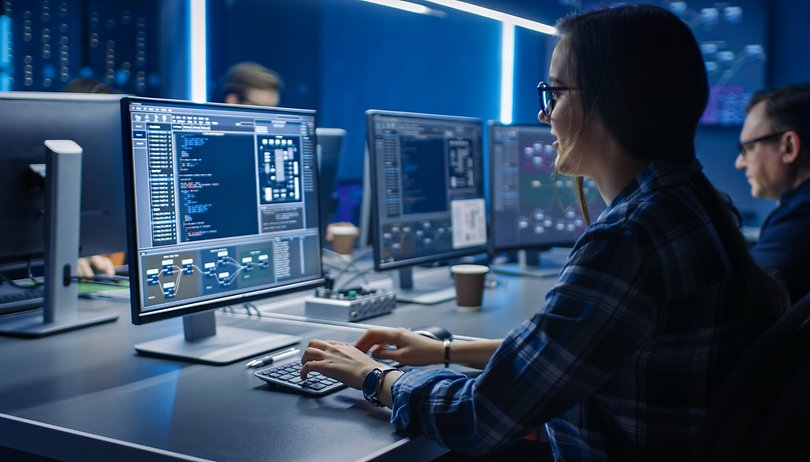 Well, here we are, 2023 is racing toward its denouement. After another year of ups and downs, it's time to look ahead to 2024. If you're one of the 26% who plan to leave their job in the next 12 months, you'd be wise to make a start now.
In conjunction with the ongoing evolution and debate around artificial intelligence, cloud computing and data analytics look set to be the most in-demand roles in tech in 2024. In addition to those, DevOps is growing in importance as more companies work towards efficient project management.
As for the economic outlook, there's no point in suggesting that the worst is over in the tech ecosystem. At the same time, the rate of layoffs has largely been slowing through 2023, save for a climb in October.
Cautiously optimistic
So the mood for 2024 is one of cautious optimism right now; while conditions will almost certainly remain uncertain, a full recession appears to be off the table for now.
When it comes to seeking new staff, 2024 will further highlight the importance of soft skills to go hand-in-hand with qualifications.
A report by the World Economic Forum (WEF) states that cognitive skills are growing in importance, reflecting the increasing importance of problem-solving in the workplace. In addition to this, the WEF report estimates that 44% of workers' skills will be disrupted in the next five years.
That's something to think about when considering the approach to take to your next job hunt––whether that's about to start now, or further down the line.
Best time to job hunt
Conventional wisdom states that the best time of year to find a new job is January or February, and there are several reasons why this tends to be the case.
First off, new hiring budgets at the beginning of the year give team leaders and HR a freer hand to grow their teams, and start as they mean to go on.
As well as that, new projects tend not to be commenced during this period, leaving space and time for time-consuming candidate hunts to become the focus.
For those on the hunt for a new role, this means that November and December are some of the best times to start your preparations.
Review your contacts and networking potential; update your resumé and LinkedIn, and consider potential figures from whom you could request a letter of recommendation. And most of all, keep learning, keep moving forward––and keep the faith.
If you lay the groundwork now, once those new openings materialize in the new year, you will be in a good position to pounce.
That said, it's important to remember that while this time of year is good for new opportunities, it's also a time when workplaces are preparing for the holidays. Put in the groundwork now, while others are taking the foot off the pedal, and you'll start 2024 feeling one step ahead of the competition.
If 2024 is your year to make a career move, visit the nextpit Job Board to find the perfect springboard.
If you're interested in advanced and experimental tech, Booz Allen Hamilton needs no introduction. The defense technology developer is seeking a Senior Engineer for its facility at the Aberdeen Proving Ground. In this influential and specialized role, you'll design, develop, and implement solutions that directly impact the Department of Defence. This includes working alongside development engineers to create integrated communications systems and more. Military experience is a plus for this role; security and background checks are highlighted as part of the process.
TKC Holdings is hiring a Senior .Net Developer to upgrade existing client projects and conduct full life-cycle development on new projects. At least three years software development experience is required, as is experience with SQL Databases, C# .Net, QA automation, .NET Framework 4.5 or higher, front-end UI JS Framework and Windows Services Development. Agile experience is listed as a plus alongside many others. Benefits and work-life balance are all outlined in the job spec.
Dutch global semiconductor supplier ASML has multiple vacancies across several locations, including Senior Device Designer at its plant in San Jose. In this role, you will work across design and electrical engineering of customized devices based on product roadmap and research in several areas. This highly technical role represents a strong challenge for those keen to get their hands dirty in a workshop-style role.
Start your job search today via the NextPit Job Board. This article was written by Doug Whelan.