Huawei P20 Pro vs Google Pixel 2: three cameras against one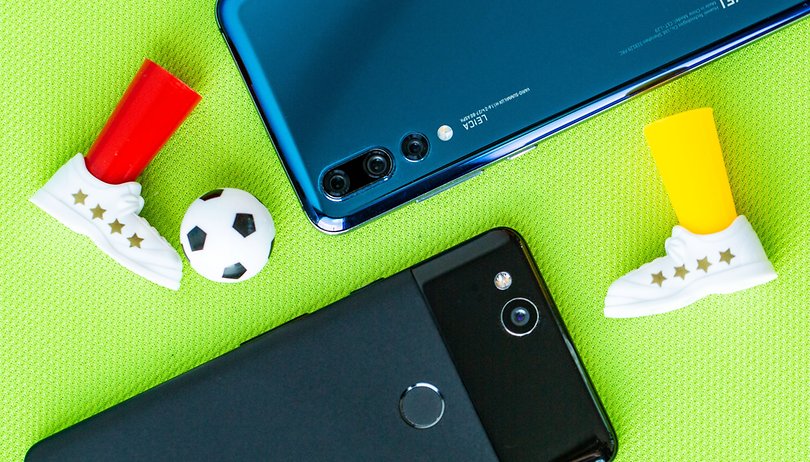 The time has come, our Smartphone World Cup goes to the semi-finals! While the football world champion was just crowned in Russia this past weekend, our goal is to find the smartphone with the best camera - and only the best of the best have made it to the semi-final!
For many smartphone fans, this is the anticipated World Cup final: The Huawei P20 Pro competes against the Google Pixel 2! The explosiveness of the duel is not only due to the fact that this is a triple camera against a single camera, but also because these are the only two smartphones in the tournament with clear wins under their belts so far. But, this final is only one of two!
Learn more about the Huawei P20 Pro in our video:
The rules of the game should seem familiar to you by now. In the blind test, you see the photos side-by-side without knowing which device shot them, so there's no bias in the vote. We're collecting all the votes from our participating websites around the globe to find the world champ!
Scene 1
The first scene of the semi-final is taken with the front camera this time, so the numerical advantage of Huawei's triple camera does not matter with this one. Selfie fans will quickly notice that there are clear differences between the two photos. Which one do you like better?
Scene 2
Artificial light tends to pose a challenge for the white balance of smartphone cameras. We crept into the neon light of the parking garage and pressed the shutter button to find out which smartphone better captures the subject in this artificial setting.
Scene 3
In close-up shots, it's important that the focus is set correctly and all the important details get captured by the sensor. In these images, the depth of field effect actually comes from the respective sensors and not from subsequently calculated effects, since we have deactivated them. Which photo looks best to you?
Thank you for participating! We will post the results soon!