Why Huawei can become the world's number one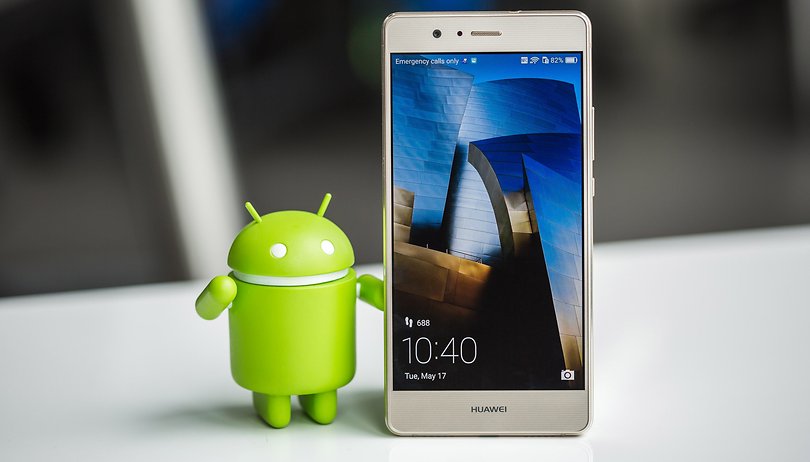 A few days ago, Huawei announced its short term goal: overtaking its main rival, Apple, in the next two years. In the long term, it obviously wants to take first place on the manufacturer's podium, which is currently being occupied by Samsung. I believe it is perfectly capable of achieving this goal. Read on to find out why.
Is Huawei just overly ambitious? That's a matter of perspective. When you're sure of yourself, it's not ambition talking, but self-confidence. It is only in case of failure when we are able to see whether self-confidence was deserved or exaggerated. We will find out in the next few months if Huawei is biting off more than it can chew with these big goals, or if it is merely keenly aware of its own potential in the market.
There are several things which have led me to think that Huawei's self-confidence is not exaggerated and that it is capable of achieving their goals.
You may not know that Huawei is the leading Chinese manufacturer and ranks third in the international scene. In other words, it is a giant, and contrary to what skeptics are saying, it knows how to manage several markets. Case in point: nearly half of its sales are outside China's borders, with a good portion of these being in Europe. The influence of the Chinese market is strong but it's not the core of Huawei's strategy.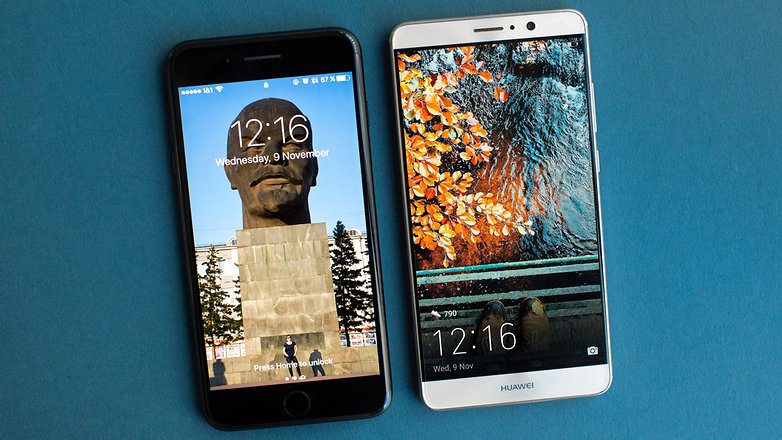 A system that saves money
Apple often attracts a lot of criticism but if there is one thing that cannot be taken away, it is the success of its production system. Designed with vertical integration in mind, phone parts are manufactured by suppliers that are gathered under the Apple's banner. This model has been proven effective by other manufacturers as well, as Samsung uses a similar model when producing its own Exynos processors, and Google opts for a similar strategy with the Pixel. Huawei is also moving in this direction, manufacturing its own processor, Kirin, via its subsidiary, HiSilicon.
What is the point of this strategy? By obtaining the hardware components from its own subsidiaries or partners, companies can avoid having to buy from third party suppliers, who act as middle men, marking up the price to make money themselves. Of course, some manufacturers still have to go through others to get certain technologies. For example, Apple has purchased processors via partners before. In these cases, it will try to minimize the costs as much as possible. With this strategy, Huawei is giving itself a chance to maximize its profit, which increases its attractiveness to investors, which will ideally translate into more innovative, high quality products, thus ensuring further sales and continuing the cycle of success.
Tackling the branding challenge
The problem Huawei faces in the West is its brand. It is not yet as popular as Apple or Samsung as a smartphone manufacturer, and it suffers from the bad image which often accompanies Chinese manufacturers. It will cost a lot to change that, and so a part of the company's budget has been set aside to address this on a large scale. For example, it has invited not only tech journalists but also mainstream newspapers to their conferences to ensure it has the widest audience possible for their products. And, yes, that marketing budget is bearing fruit.
Convincing results
Just a few years ago, Huawei's booths and stands in major conferences like MWC were not particularly big or impressive. Things have changed. The budget given to it today allows it to have bigger, flashier stands and attract more people...but that isn't the reason people are attracted, it is merely a byproduct of their success thus far. Huawei's increasing success in Europe building momentum, attracting more and more customers, from journalists and technology specialists to everyday people who see the value and quality of their products.
In just a little over a year, Huawei has seen a 63% increase in the sales of its smartphones worldwide. In China alone, it was 81%. Last summer, impressive figures for the beginning of the year were announced: a 40% increase in sales. In other words, demand is becoming even stronger. Huawei is meeting the popular demand by increasing production.
Improved reputation for Chinese manufacturers
Generally, Chinese manufacturers suffer from a bad reputation: poor hardware quality, spyware, and other undesirable characteristics. While some less well known manufacturers, as well as some retailers, can be problematic, Huawei is definitely not among the worst of them. As we have seen recently with both Samsung and Apple, manufacturing problems can happen to any manufacturer, even the most reputable.
Having said that, the reputation of Chinese smartphones is improving nonetheless. Customer interest in Chinese manufacturers (thanks to prices being generally cheaper than the competition) and manufacturer interest for the European market have prompted companies like Huawei to make more of an effort. In terms of quality, the idea that Samsung or Apple is better than the others might soon be a thing of the past. Number three, Huawei, is being presented as a viable alternative to the top two nowadays.
Improved software interface
The software interface for Huawei, EMUI, is often criticized. On the one hand, it is reproached for being an Android based system modified to look like iOS (possibly under the influence of the Chinese public). On the other hand, updates take a long time before being deployed on these devices. Obviously, this second point relates to the first.
Having said that, we were able to see that things have changed with the release of the Mate 9. I am saying that EMUI is getting closer to stock Android. As my colleague Pierre said, "Huawei has made great progress when it comes to the software interface." Seasoned Android users will be less confused. Regarding updates, my colleague Eric had an interview with the brand's Vice President, who confirmed that future updates will indeed be faster. What more could we ask for?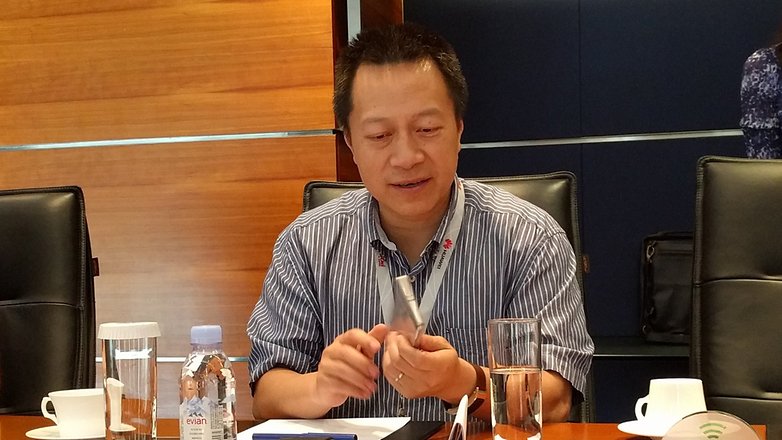 Huawei has a keen understanding of its market position and strategy. While it have a long way left to go before overtaking Samsung and Apple, it does in fact have a lot going for it.
What do you think? Will the manufacturer's momentum lead it to the top?