Huawei Mate 20 Pro review: almost perfect, but...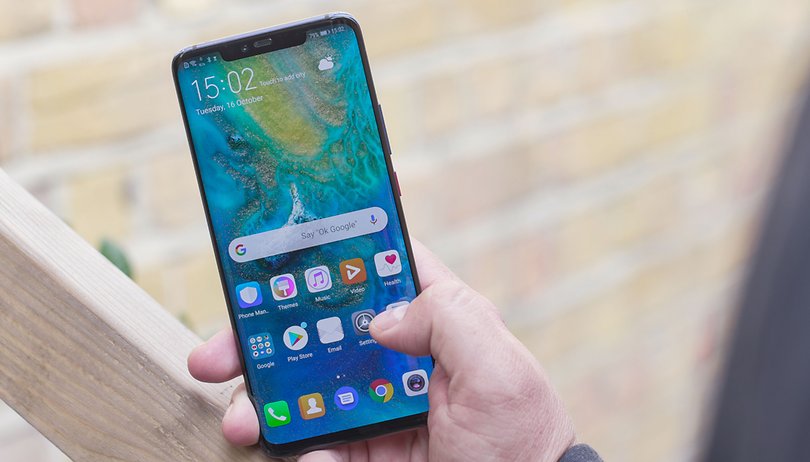 Huawei has been offering two top-range smartphones for years, with the Mate and P series alternating releases every six months. The best new device from Huawei is the Mate 20 Pro, a smartphone that can do things nobody else can. We were able to test it out.
Good
Great design and first-class finishing

Outstanding battery life

Very versatile camera

Excellent performance

Wide range of functions
Bad
Software seems immature

Just average speakers

Reports of faulty displays
Huawei Mate 20 Pro: All deals
On par with Apple and Samsung - unfortunately also in terms of price
The Mate 20 Pro is an upper class device, and unfortunately that's apparent from the price. Huawei is asking for 999 euros (around 1,150 dollars) for its new flagship, so it's exceeding that symbolic 1,000 dollar barrier. That's a hefty sum for a smartphone, of course, but that's still on par with the newest Apple and Samsung devices. Huawei sees itself in direct competition with these two big name manufacturers.
Beautiful colors perfectly set in scene
The year is 2018, and according to the top manufacturers, a top smartphone should look like this: glass on the front and back, slightly bent on the edges, a metal frame with as few holes as possible to connect the notch on the top of the display, and of course, at least two cameras on the back. Those are the essentials, and that's exactly what the Huawei Mate 20 Pro is offering, but there's more...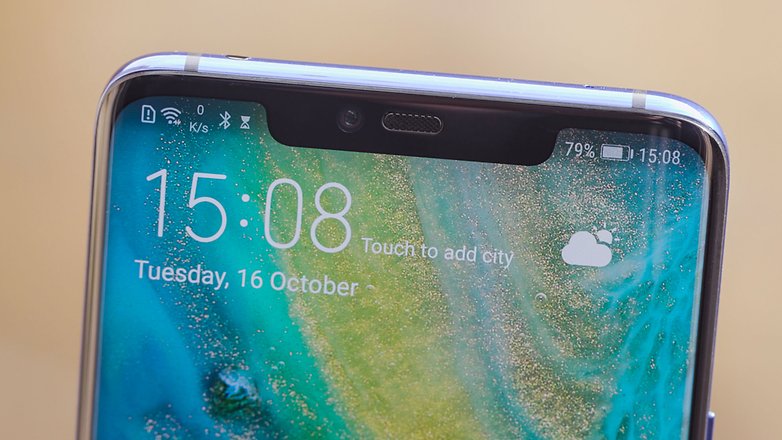 There's also the color variants. In addition to the classic black, Huawei is also offering the Twilight finish that we know from the P20 Pro, There's a discreet pink version, along with blue and green models. The green variant has a glass black with pinstripes. Huawei is calling this their Hyper Optical Pattern, and it also makes the Mate 20 Pro a little more slip-resistant. The Mate 20 Pro is quite thick at 8.6 millimeters so that the device can pack in a big battery. The back is flat, as the main camera doesn't protrude from the device.
In the video you can see the design of the smartphone from all sides. Not everyone will like the wider notch or the curved display. The workmanship is perfect, which we've all come to expect from Huawei .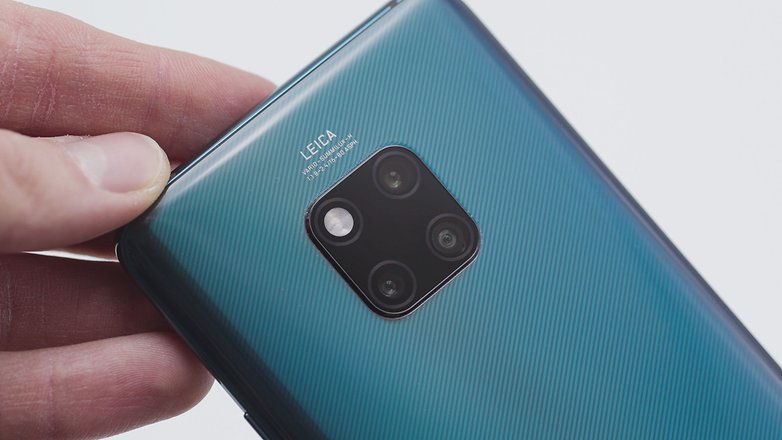 A large display is a must
Huawei's Mate smartphones have always had a large display , and the Mate 20 Pro is no exception. The OLED display is 6.39 inches and has a 19.5:9 format. Thanks to the QHD+ resolution of 3,120 x 1,440 pixels, the screen has a pixel density of 537 ppi. But these are just the bare numbers. In our first test, the display made an excellent impression - rich colors, deep blacks and the high contrasts all look great. The display can also be very finely adjusted to your individual habits.
The protective glass above the display is quite reflective, and the brightness doesn't quite come close the current displays on the Galaxy Note 9 or Galaxy S9. But nevertheless, the Mate 20 Pro is easy to read even in bright surroundings and always looks great in daily use.
The edges don't have any function
The slight bend on the long sides is hardly noticeable, but it does make the Mate 20 Pro a little rounder and easier to hold, although the device is quite large. The display edges don't have special functions like Samsung devices.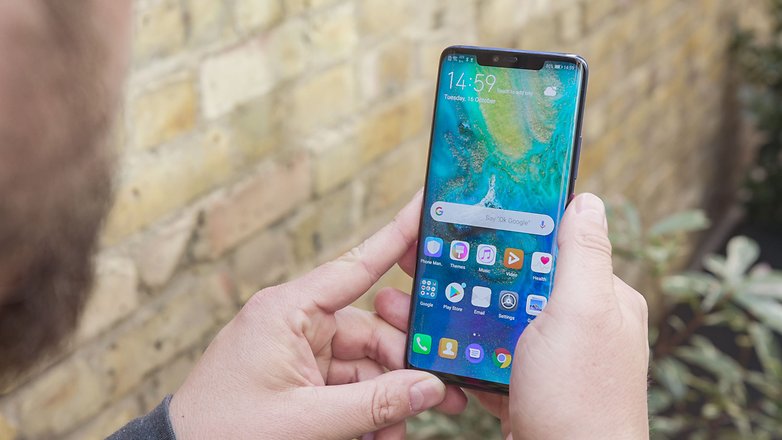 Huawei uses display from two different manufacturers, BOE and LG. There are numerous reports circulating about the LG display that claim that there's inadequate bonding between the individual layers. The result is that there are unpleasant discolorations and some light "bleeding". The headlines have been calling this "Gluegate", and the issue is being investigated by Huawei. We have two Mate 20 Pro models in our editorial office, one with the LG display and one with the BOE panel, and we haven't noticed any of these effects on our devices.
This is the state of it while I'm typing the previous tweets, good thing I don't have epilepsy or @HuaweiMobileUK would be getting sued. Just to repeat, IM Not THE ONLY ONE WITH THIS Issue #gluegate pic.twitter.com/a91o3iR5ZW

— Usy (@UAhmed) 19. November 2018
More comfort and safety
Huawei equips the Mate 20 Pro with two biometric security systems : a fingerprint sensor and facial recognition. The fingerprint sensor is directly integrated in the display, a technology that is now slowly reaching the masses. It takes a while to set up the fingerprint reader, but it works really well and quickly.
Huawei has provided the Mate 20 Pro with an infrared module that is intended to make the recognition better and faster than purely optical recognition with the help of a camera, especially in low-light conditions. We weren't able to test the function yet, but it works pretty well in the light.
At first, the Mate 20 Pro's facial recognition had some big issues. It wasn't able to tell my colleague Christopher and I apart, so we were always able to unlock each other's smartphones. This was more than worrying, especially for Huawei's developers. After the first major update, the facial recognition now works flawlessly.
Countless functions and still more to come
The Mate 20 Pro comes with Android 9 Pie and the new EMUI 9 . The current version of Huawei's user interface has become slimmer and clearer, and the system's controls are now much easier to use than before. EMUI is full of exciting features, especially in terms of security. The Mate 20 Pro now has its own password manager for locally storing passwords. The App Lock and File Safe can now also be used with fingerprints and face recognition. There are a bunch of backup options available: the cloud, private NAS, local storage and USB data carriers.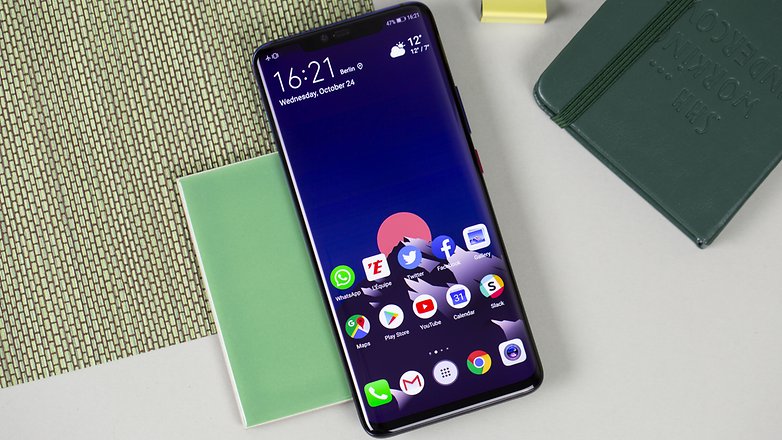 With Huawei Easy Projection, the smartphone can be used as a replacement PC, similar to Samsung's DeX. With the Mate 20 Pro, you can do this either with a cable connection, wirelessly via Miracast and in true two-screen operation. Documents and photos can now be sent directly to network printers via Huawei Share. This is all in the spirit of product innovation, which has always been the focus of the Mate series.
Some things seem unfinished
Huawei's current software doesn't seem that mature, even after the first major update. Although the facial recognition now works fine and the connection breakdowns with Wi-Fi and calls is no longer noticeable, Huawei's software still has problems. For some users, the camera app crashes again and again, and can only be reactivated it by restarting it. Some notifications only arrive after a several second delay, and the Mate 20 Pro can't switch between different Bluetooth connections unless the function is turned off and on again.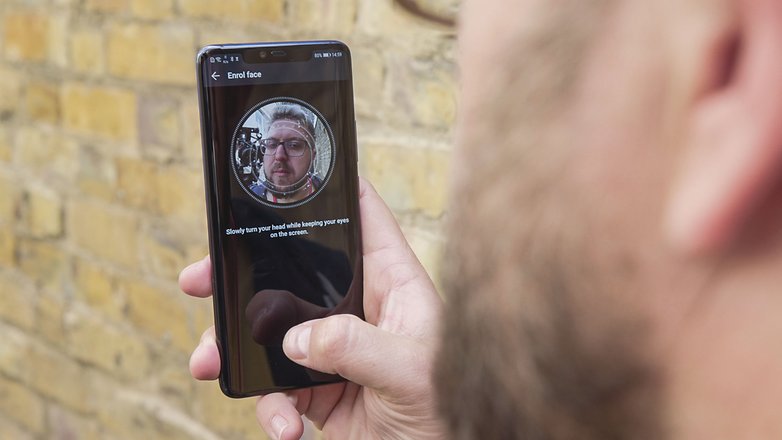 When the Mate 20 Pro was released, Huawei proudly showed off the 3D Live Maker app, which scanned teddy bears and brought them back to life in AR videos. But the app wasn't even ready at that point. It only arrived a few weeks late, and it's almost unusable. Scanning only works via the front camera with its 3D sensors, and the app is hardly able to capture a realistic picture. The operation is anything but easy to use, since it's so difficult to use with just the front camera.
What happened with "Gluegate"?
Huawei still has some work to do before EMUI 9 is finished, and that's exactly what the manufacturer from China urgently needs to. The good thing is that it's quite easy to update software. A hardware problem is much more expensive and difficult to fix. Hopefully the recent reports about the LG panels won't affect Huawei.
As fast as they come
An expensive smartphone like this has to run really fast, of course, and the Mate 20 Pro is no exception. The Kirin 980 is one of the fastest smartphone processors available , so you'll never be lacking for power. Since Huawei provides the Mate 20 Pro with plenty of memory, the smartphone should still be running fine in two or three years' time.
Even in comparison with the current flagship smartphones, the Mate 20 Pro doesn't have any big issues in terms of performance. It can keep up with anyone. The OnePlus 6T with the Snapdragon 845 still has raw power and speed that others have difficult reaching, but with the Mate 20 Pro, a lack of power is never a problem. If you want to know more and take a look at benchmark values, you'll find them in our detailed test:
The Mate 20 Pro is available with 128GB of memory, and there are no other variants. 128GB should be sufficient, but among top-range smartphones, Apple and Samsung offer options with more.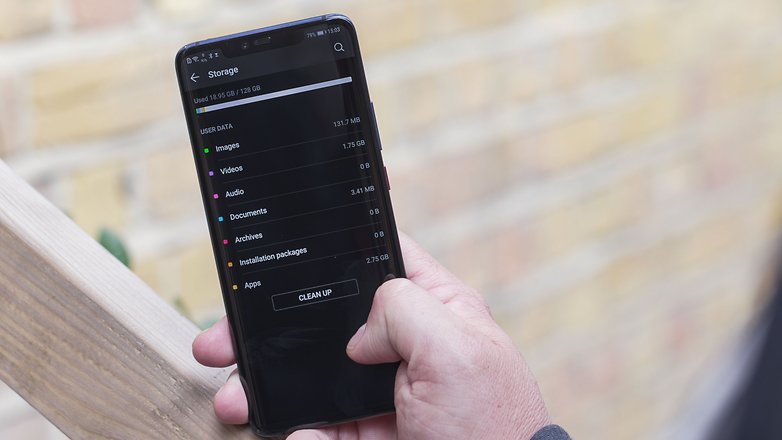 No more microSD, but still has expandable memory
The Mate 20 Pro's expandability speaks for itself, and Huawei is offering option of using the hybrid slot for a second SIM or memory card. Curiously, however, Huawei doesn't rely on microSD like other manufacturers, but does support a so-called NM card. This nano memory is as big as a nano SIM, which should save space inside the components - but a microSD isn't much bigger. As of now, there are only NM cards from Huawei, since other manufacturers don't offer the format. This is indeed a strange decision, and customers likely won't be jumping for joy.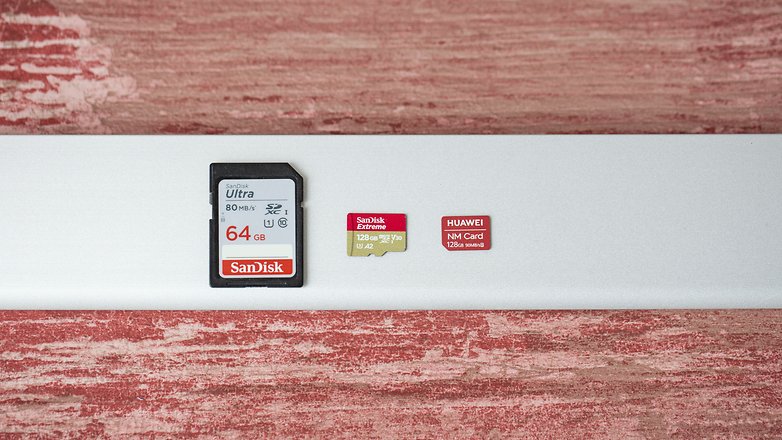 Three cameras, endless possibilities
Like other top-range devices, the Mate 20 Pro has three rear cameras , but this smartphone does things differently. The monochrome sensor has been removed, and instead Leica has now combined three different high-resolution color sensors with three different focal lengths. Here's a run-down of the main camera sensors:
83 mm focal length, 8 megapixels, f/2.4 aperture, OIS
27 mm focal length, 40 megapixels, f/1.8 aperture
16 mm focal length, 20 megapixels, f/2.2 aperture
Only one of the three cameras is optically stabilized. You can switch between the focal lengths in the camera app, either step-wise (0.6x, 1x. 3x and 5x) or using the slide control. The front camera has 24 megapixels and an f./2.2 aperture.
The first time you try it out, the camera gives a good first impression, especially thanks to the varying focal lengths. You'll immediately notice that the ultra wide angle lens opens up even more creative possibilities. The 16mm lens can also be used for close-up shots, even as close as 2.5 centimeters from objects. It's easy to do without the monochrome sensor, especially since the app still has a monochrome mode. We're only able to judge the quality of a few images in this initial test, but expectations for the Mate 20 Pro are indeed high.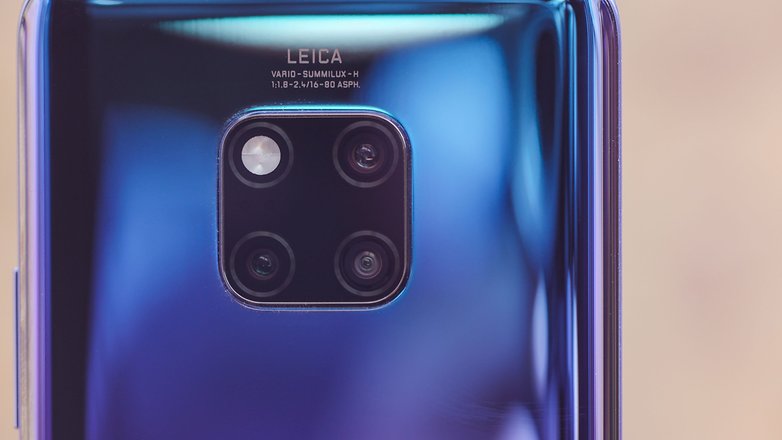 Some things aren't going so well so far
The truth is that Huawei still has some room for improvement when it comes to real-time filters for videos. The retro filter is extremely slow. The portrait color mode, in which the background appears monochrome and people are in color, still makes small mistakes when the subjects are moving. The video bokeh mode is nowhere near as accurate as it the photo bokeh mode.
Experience has shown that Huawei always updates its camera shortly after a smartphone is released, and these updates tend to affect the camera. We're curious to see if the Mate 20 Pro will be the same again and if this will affect the new video features.
The battery is outstanding
Huawei has added more to the battery of the Mate 20 Pro . There are now 4,200 mAh, that's 5 percent more in comparison to the Mate 10 Pro. This should give the Mate 20 Pro pretty good battery life, and the Kirin 980 is the big question mark here. We'll have to investigate the energy efficiency in our test. It can be charged either with the new quick charger with up to 40 watts of power (30 minutes of charging time means 70 percent battery) or wirelessly with up to 15 watts.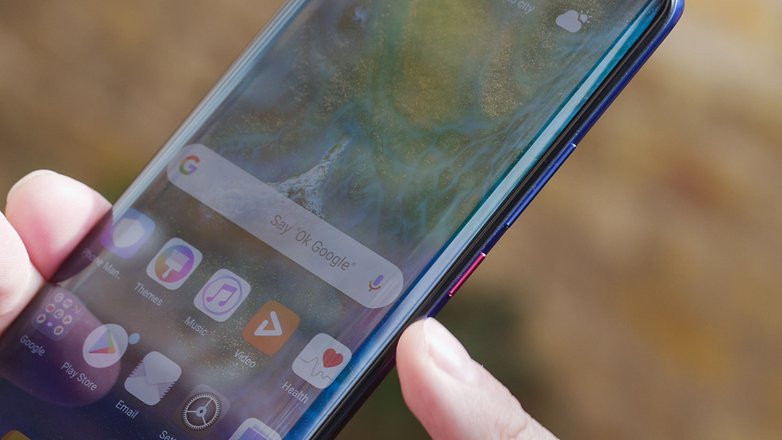 The battery life of the Mate 20 Pro can be described with a single word: outstanding. Even as a demanding user with many, many active accounts, six or seven hours of screen time wasn't a problem. The smartphone easily managed a night without recharging and still lasted a whole second day. Together with the extremely fast charging, this is really a huge relief in everyday use. In combination with the Huawei Watch GT, which also has an extremely powerful battery, sometimes I forget where I put my chargers. I don't need them that often anymore. It's been a long time since I had this experience with smartphones.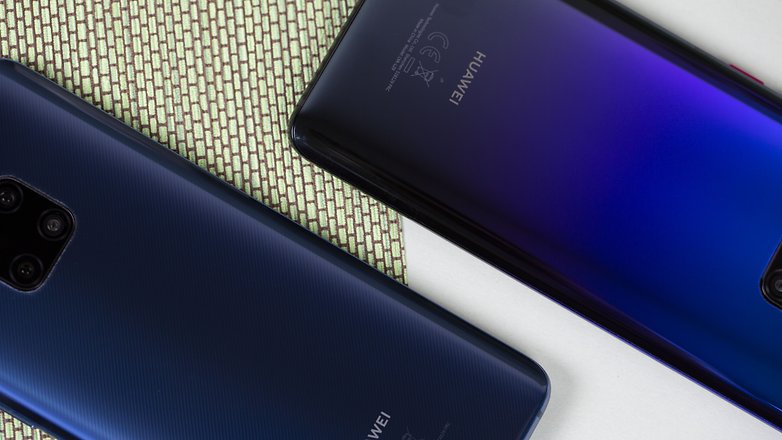 Reverse wireless charging is too inefficient
Huawei has given the Mate 20 Pro a special gimmick: wireless reverse charging. This means you can use the device to wirelessly charge any other Qi-capable smartphone. Friends with an iPhone XS or other smartphones might enjoy this feature in the evening when their battery is about run out. However, the power consumption is quite high when you use this feature. To charge the battery of an iPhone XS by 15 percent, for example, the Mate 20 Pro has to provide a full 40 percent of its capacity. This is a good option for emergency situations, but it's still nice. When Huawei launches its Freebuds 2 in-ear headphones with wireless charging, Reverse Wireless Charging will have a real purpose.
Huawei Mate 20 Pro technical specifications
A wonderful smartphone with some minor flaws
Both visually and technically, the Huawei Mate 20 Pro is a top-class smartphone. The camera is more versatile than any other device. The performance is top-notch, and the battery life is amazing. The software is up-to-date and offers a lot of functions. With the Mate 20 Pro, the Chinese brand has once again proven that Huawei can build great smartphones.
One thing is clear: the battle for the smartphone throne is closer than ever this year. The iPhone XS, Samsung's Galaxy Note9 and Google's third generation Pixel will all be worthy opponents. This gives us even more reasons to take a closer look at the Mate 20 Pro. And when the competition is so intense, manufacturers can't afford to have any weaknesses. The smart problem with the software, the reports about faulty displays and the weak connectivity are all causes for concern.
The bottom line is that the Mate 20 Pro is an excellent smartphone that I enjoy using every day. The device offers some great advantages, but its minor weaknesses cost the new Huawei flagship an even better rating. It's a good that most of the issues can be solved with software updates.