Back Baby! HTC Presents the U23 Pro with 108 MP Camera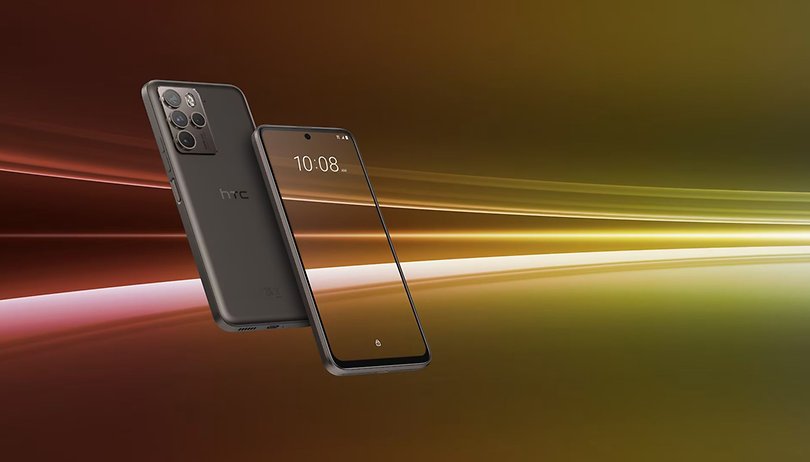 Some brands are leaving Europe and others are coming back! At least in the case of the Taiwanese Android pioneer HTC. The NextPit editorial team actually received the news that the HTC U23 Pro would be available for 549 Euros (£499) starting now. Yes, let's politely say: Welcome back to the year 2023 HTC! Let's take a look at the Android smartphone in detail, shall we?
Welcome back HTC!
Hands up, who still knows the Taiwanese company HTC as a smartphone manufacturer? Yes, I thought so—but the forefather of the Android smartphone seems to be back on European shelves. And it is back with a rather interesting phone. This marvel of Taiwanese smartphone art has a Snapdragon 7 Gen 1 installed, which, together with 12 GB of RAM and 256 GB of storage that can be expanded via microSD card, wants to strike fear into the competitors' hearts. Well—maybe not so much.
A look at the main camera of the HTC U23 Pro gives us a glimpse of hope, but the quad camera turns out to be an ensemble of a 108 MP main camera, an 8 MP ultra-wide-angle camera, and a 5 MP macro camera. Oh, I don't want to leave out the 2 MP depth sensor, of course. Well, at least the macro camera doesn't get the same measly resolution.
The HTC U23 Pro actually has everything it needs!
The 6.7-inch OLED display (2400 x 1080 px) of the IP67-certified and 166.6 x 77.1 x 8.9 mm large U23 Po still has a 32 MP front camera at the top center punch-hole. The screen offers a refresh rate of 120 Hz and is protected by Corning Gorilla Glass. According to the spec sheet, the battery supplies 4,600 mAh and can be charged correspondingly fast via the included 30 W power adapter (15 W wireless).
Near Field Communication (NFC) is also on board for contactless payment, as well as the connectivity standards Bluetooth 5.2 and Wi-Fi 802.11 in the 2.4, 5, and 6 GHz networks. And not only the mentioned microSD card support is offered, but the good old analog jack with a diameter of exactly 3.50 mm celebrates its rebirth. Who would have thought: Android 13 is also preinstalled—and the whole thing in the colors coffee black and snow white for just €549/£499. Until June 4, 2023, you even get a pair of HTC True Wireless Earbuds Plus worth 79 EUR for free on top.
I don't know about you, but to me, this looks like a successful comeback, doesn't it?
Once you've dried your tears of joy, write us your first emotional outbursts in the comments, and let's discuss the comeback of Android (and Windows Mobile) pioneer in the comments section.