HTC One (M8) vs iPhone 6 comparison: the full-metal clash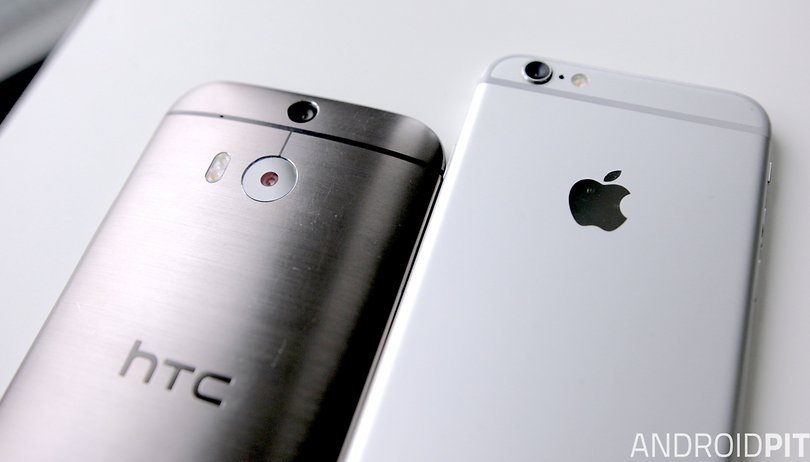 The HTC One (M8) is that rare thing - a five-star smartphone - but since it was released rival devices such as Apple's mighty iPhone 6 have appeared. What happens when a five-star flagship meets Apple's annual blockbuster? Let's find out in our HTC One (M8) vs iPhone 6 comparison.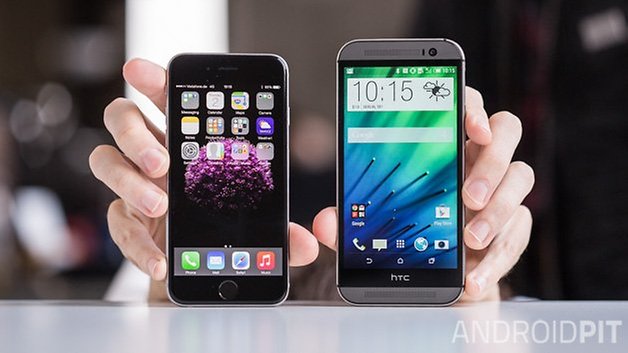 HTC One (M8) vs iPhone 6 comparison: design
The HTC One (M8) was arguably the best-looking Android phone around when it launched, and its design still looks fresh today - especially in gunmetal gray, which makes it hard to tell whether you're looking at the M8 or its successor, the M9. The curved back means it's comfortable to hold and, while it's not quite as pretty as an Apple device, it comes pretty close.
As with the HTC, the iPhone is available in multiple colors, of which we prefer the space gray rather than the blingy gold. It's bigger and thinner than previous iPhones and has the same attention to detail we've come to expect from the Cupertino firm's phones.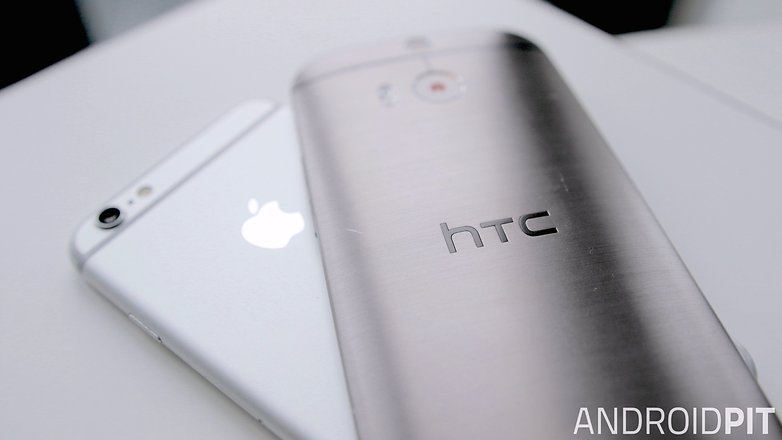 HTC One (M8) vs iPhone 6 comparison: display
The HTC has a 5-inch, 1080p (1,920 x 1,080) display. That's actually lower pixel density than the One (M7), but that's because the M8 has a bigger display. The quality of the display is better, with brighter, more accurate color reproduction. It's not the best Android screen around - for that you should turn to Samsung and LG's latest - but it's still very good.
The iPhone display is a little smaller at 4.7 inches, delivering 1,334 x 750 resolution at 326 ppi. It might not be full HD but it's bright, sharp and clear, and unless you're holding it really close or looking at something incredibly detailed the screen is perfectly decent.
To soundtrack these displays the iPhone has a single speaker at the bottom, while the HTC has dual BoomSound speakers that deliver surprisingly good sound for such small speakers.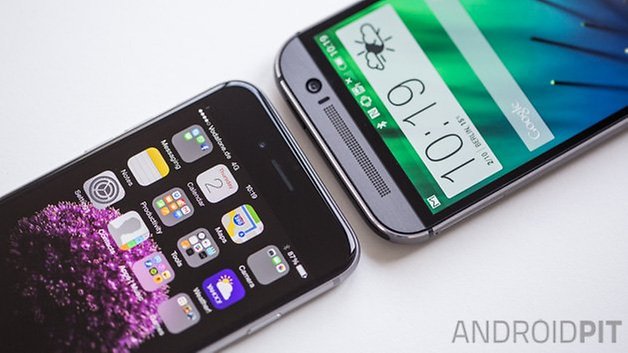 HTC One (M8) vs iPhone 6 comparison: performance
Comparing processors directly is tricky business because Apple makes its own chips and optimizes them for its own devices and OS. The iPhone 6 is packing a 64-bit Apple A8 processor, which is a 1.4GHz dual-core processor backed with 1 GB of RAM. That doesn't sound like much, and in Android land it wouldn't be, but iOS runs silky smooth even on more demanding apps.
The HTC has a quad-core Snapdragon 801 clocked at 2.3GHz, and while it's no longer topping the Android performance table it still delivers impressive performance, thanks in no small part to HTC's Sense UI, which isn't as demanding as some other firms' interfaces.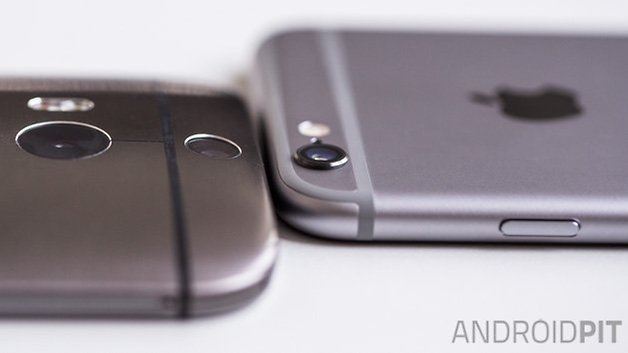 HTC One (M8) vs iPhone 6 comparison: camera
The HTC falls down badly here, at least on paper: its main camera is just 4 MP due to the use of UltraPixel technology, which HTC says offers better, clearer photos than a higher megapixel sensor without UltraPixel. That may be true, but the move to a bigger megapixel camera in the One M9 suggests that customers aren't convinced. It's good for low-light shots, but in bright conditions the camera can be a little over-exposed. The various filters are good fun though.
The HTC camera may be clever, but it isn't as good as the iPhone 6's: Apple's camera may just have 8 MP - which is low by today's smartphone standards - but its sensor is excellent, and its photos are visibly better than the HTC's - especially in brighter lighting conditions, where the iPhone camera excels. It produces vibrant images that really pop compared to rivals.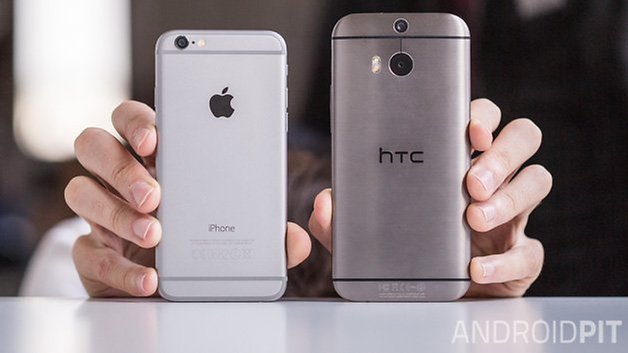 HTC One (M8) vs iPhone 6 comparison: battery
The iPhone 6 battery is comparatively titchy, with just 1,810 mAh. The HTC's is much bigger at 2,600 mAh, and if you don't go crazy it's not unreasonable to expect two days of battery life between charges. You can't do that with an iPhone.
HTC One (M8) vs iPhone 6 comparison: software
The HTC One (M8) shipped with Android 4.4.2 KitKat, but there's a Lollipop update available and Android M is likely to work too. The iPhone runs Apple's iOS 8, which will be updated to iOS 9 in the Fall.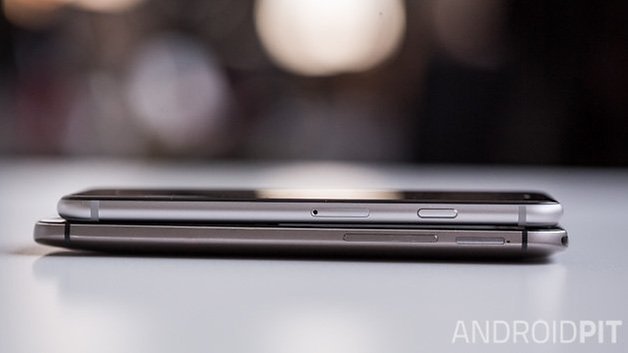 HTC One (M8) vs iPhone 6 comparison: verdict
This is an easy one. The iPhone 6 is the better device in most respects - assuming you don't care about the operating system, because of course Apple doesn't do Android - but it's also a newer, Apple device, so it'll cost much, much more than the older, heavily-discounted HTC. With Lollipop support and Android M likely, the HTC has a good few years in it yet - and unlocked ones are roughly half the price of equivalent iPhone 6 devices. The iPhone is good, but is it really twice-the-cash good? We think we know what you're going to say in the comments.