How to unlock Nexus 5 bootloader: the first step for modding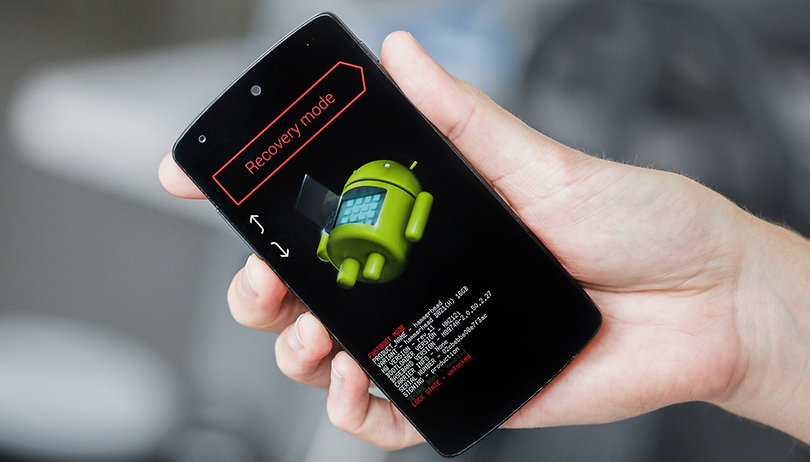 Nexus devices are the perfect playground for modders, tweakers and custom ROM fanatics, and none more so than the legendary Nexus 5. Before you do any of that you'll first need to unlock the Nexus 5 bootloader, and we're here to show you how to do just that. The steps are the same, whether you're on Android Lollipop or Marshmallow.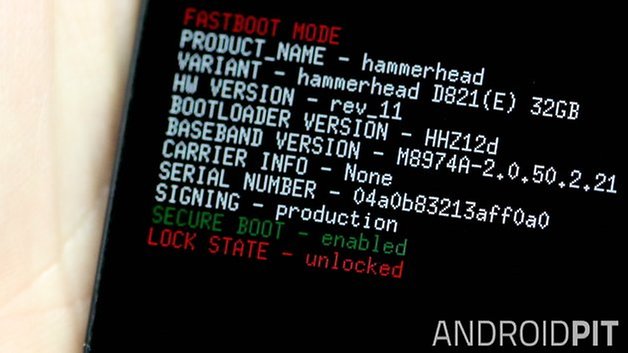 Note: Unlocking the Nexus 5 bootloader will wipe all of the data from your device, so make sure you have a full backup of your Nexus 5 contents before you proceed. Be aware, too, that an unlocked bootloader also makes your phone less secure if it is lost (because you can bypass any security you might have set up).
To unlock the Nexus 5 bootloader you'll need part of the Android SDK called Platform Tools. You can download the full Android SDK if you like, or just the bit you need for this tutorial: download ADB Tools.
Prerequisites
Make sure your Nexus 5 battery is charged.
Make sure you have a backup of your Nexus 5 data
Ensure you have Nexus 5 drivers installed on your computer
Ensure you have USB Debugging enabled on your Nexus 5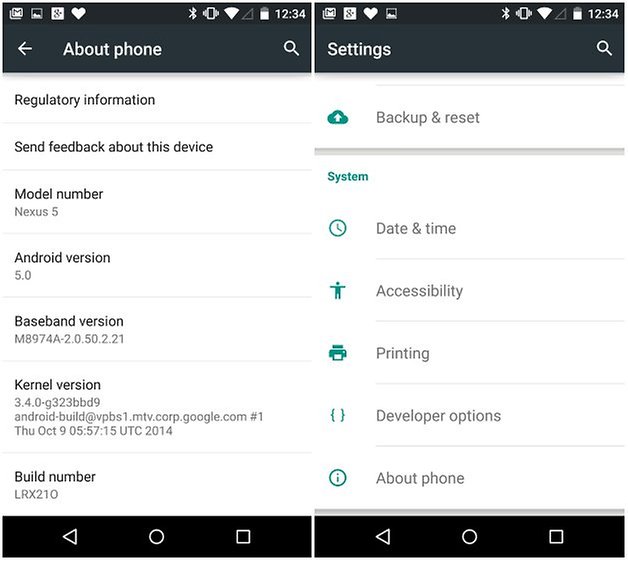 How to enable USB Debugging on Nexus 5
If you do not already have USB Debugging enabled on your Nexus 5, go to Settings > About Phone and tap Build Number until you see a notification that Developer Options have been enabled. Go back one step and you'll see that Settings now has a section called Developer Options at the bottom. Go here and check the box for USB Debugging.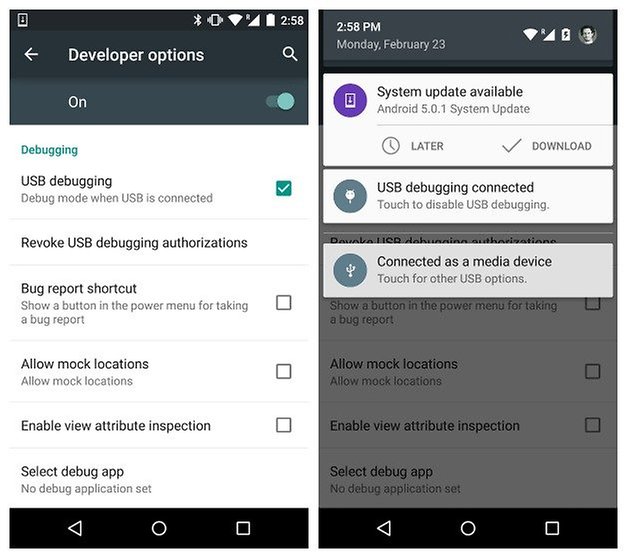 How to unlock the Nexus 5 bootloader
1. Navigate to the folder called ADB Tools (or Platform Tools in the Android SDK) on your computer.
2. Press Shift and right-click on some blank space and click Open command window here.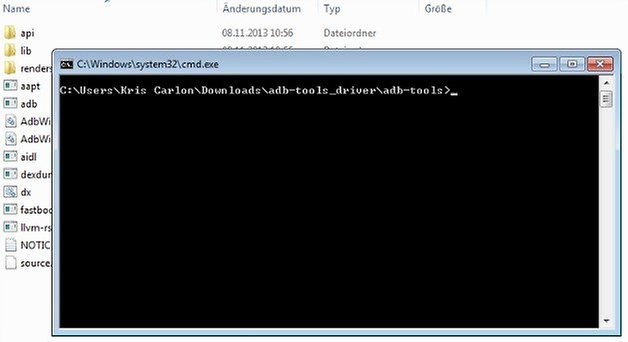 3. Double check USB Debugging is enabled on your Nexus 5 and then turn it off.
4. Press and hold Power and Volume Down to enter Fastboot mode on the Nexus 5.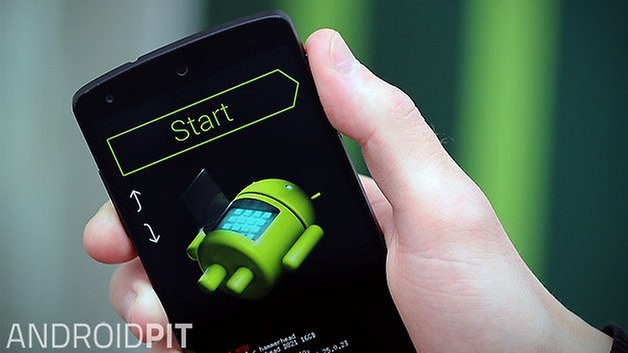 5. Plug your Nexus 5 into your computer with a USB cable.
6. Back in the command prompt window, enter the following command:
fastboot oem unlock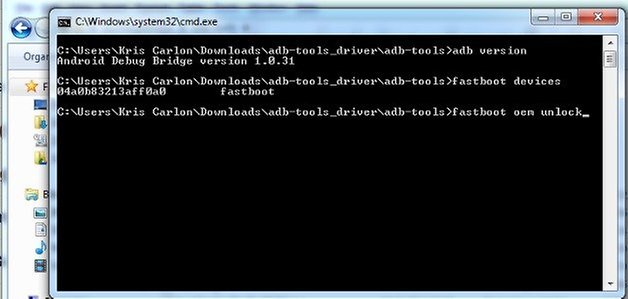 7. On your Nexus 5 you should see a screen asking if you want to unlock the bootloader. Use the volume rocker to scroll and the Power button to highlight yes.
8. Once the phone has finished doing its thing, enter the following command:
fastboot reboot
9. Your Nexus 5 will now reboot with an unlocked bootloader. Once it has restarted you can restore your backed-up apps and data.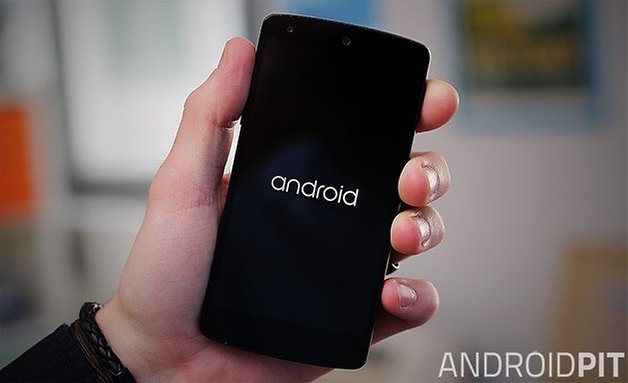 What can I do with an unlocked bootloader?
Many, many things. You might want it to install a custom recovery on the Nexus 5. You can also use it to flash custom ROMs (alternative versions of Android). Or you can use it to grant yourself root access and take complete control over your device.
You'll still get OTA Android updates though (unless you flash a custom ROM) and Google is nice enough to say that unlocking your Nexus 5 bootloader "may" void your warranty, not that it definitely will. After all, Nexus devices were originally designed as developer tools for Android development. Enjoy your unlocked bootloader and hit us up with any questions below.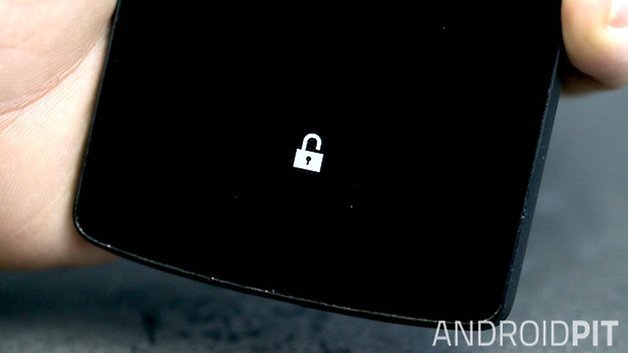 Troubleshooting
If the command you entered doesn't seem to work, type in the following command to see if ADB is functioning properly:
adb version
You should see a version number for the Android Debug Bridge (ADB). That means ADB is working.
Next, type in the following:
fastboot devices
You should see your Nexus 5 appear in a list (don't worry if you don't understand the numbers). If it doesn't, ADB is not recognizing your Nexus 5. Make sure USB Debugging is enabled and you have the USB drivers installed on your PC and try again.
If you have any other problems, let us know in the comments below.