How to speed up the Nexus 7 (2013)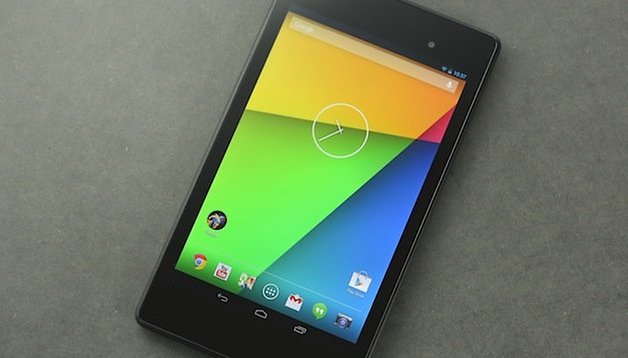 The Nexus 7 (2013) could sadly be one of the last Nexus devices if Google plans on ending it and instead pursue the Silver series. The latest addition to the Google tablet family has seen a massive success and offers a great user experience that many have complimented since its arrival. The Nexus 7 isn't fault-free though, and can be buggy and laggy on occasion, or maybe you just want to give it a bit of a performance boost. Here are some ways you can speed up the Nexus 7 2013.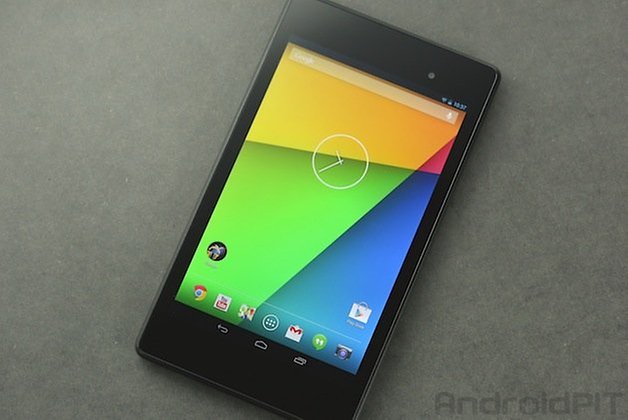 Free up space
Slowly but surely the internal storage of your Nexus 7 will be used up. If you have bought a 16 GB variant as opposed to the 32 GB, it will then happen a lot quicker. So what can a Nexus 7 owner do to free up some space for even more games, files and other great things? If your tablet is rooted, you can move files to the SD card, which is unfortunately not possible with smartphones running Android 4.4 KitKat and higher if they aren't rooted, due to changes put in place intentionally by Google. Users with root privileges can move third party apps by installing an app called SDFix. The process is explained in our article on Android 4.4 and microSD cards.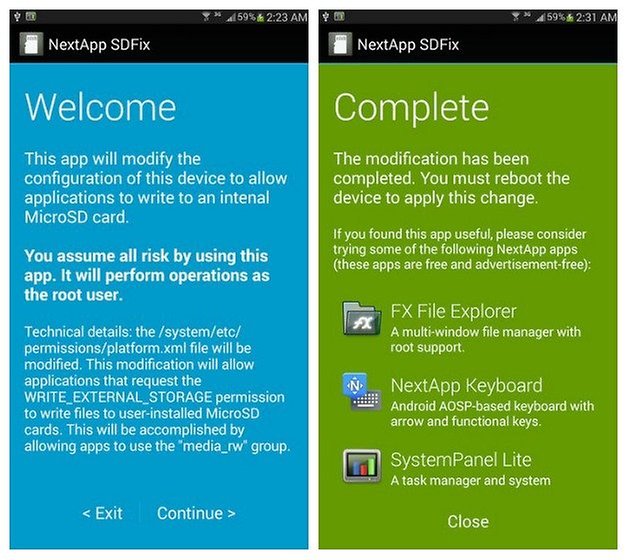 For other users, a good option would be to move photos, videos and other types of files to your personal computer with the use of a USB cable or a free app like AirDroid, which will allow you to transfer files using Wi-Fi connection.
Use Greenify
Task killers and 'cleaning' apps are the source of a lot of debate, and many agree that they will do more harm than good, actually slowing down your device and causing more of a strain on your battery. There are however a few apps that people are still backing, such as Greenify. This app is a different in that it doesn't kill off apps when they start, but rather puts them in hibernation, especially the ones that you don't employ often and use up battery as well as slow down your device's performance. What's more, the app hardly uses any of your device's resources, CPU and battery are not affected.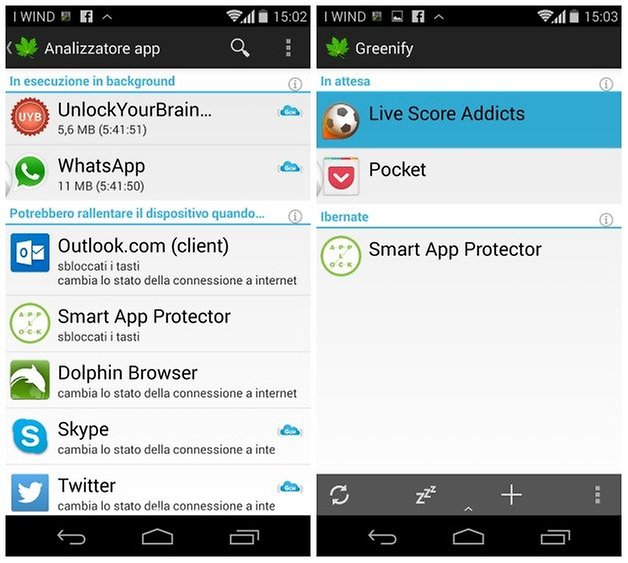 Speed up your internet
In order to speed up your internet on your Nexus 7 2013, you can install an app called Internet Speed Master which tweak your system so that the full capacity of your bandwidth is used. This applies to all types (3G, 4G and Wifi)and works for rooted and unrooted devices.
First you must install internet speed master. Rooted users need to choose ''Apply Patch'', while non-rooted users tap on ''Improve internet connection''. After the simple push of a button, the necessary tweaks are done to your internet connections. The boost doesn't work for every device, but it has been reported to work on the Nexus 7 2013.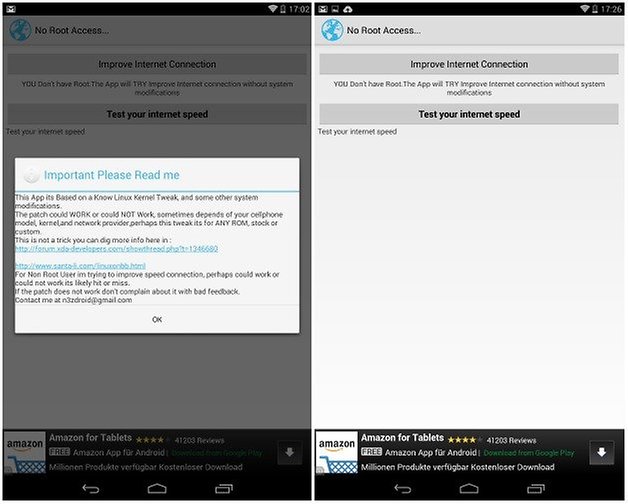 In any case, it is worth a try. If it doesn't work for you, the developer would like you to contact him. You can test the speed of your internet before and after installing with the Speed Test app.
Did you try any of these? What other tips do you have to speeding up your Nexus 7 2013 tablet?