How to speed up the Galaxy S4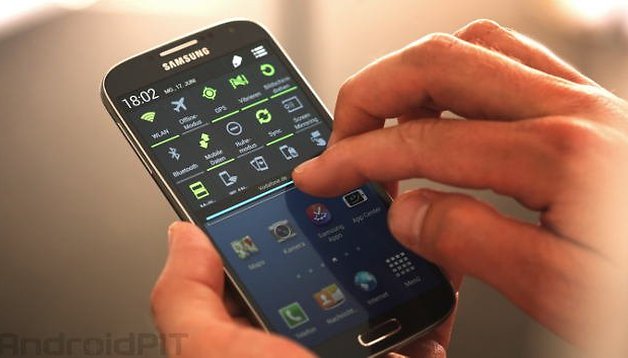 Despite the Galaxy S5 now being in our midst, the Galaxy S4 remains a popular device among Android users, especially among our own AndroidPIT members. Despite packing a powerful Snapdragon 600 processor, many of the software features loaded onto the smartphone significantly slow it down. Here are some suggestions on how you could speed up the overall performance of your Galaxy S4, all without root access. NEXTPITTV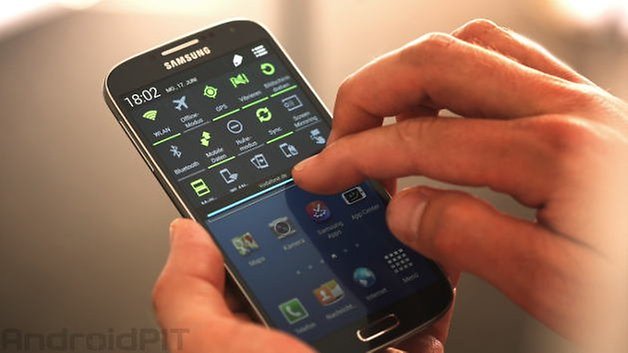 Adjust or disable animations
One feature that stops your device seeming snappy is animations. Both for popup windows and transitions between screens. These animations are the ones you see when transitioning between windows, launching the recent apps list or bringing up a window in settings. You can scale these animations up or down or turn them off completely.
To be able to do this, you must first activate developer options in the settings of your S4. If these aren't activated yet, you do this by navigating to the ''General'' tab, then ''About device'' and here tap on the ''Build number'' until you see the message say ''Developer mode has been turned on''.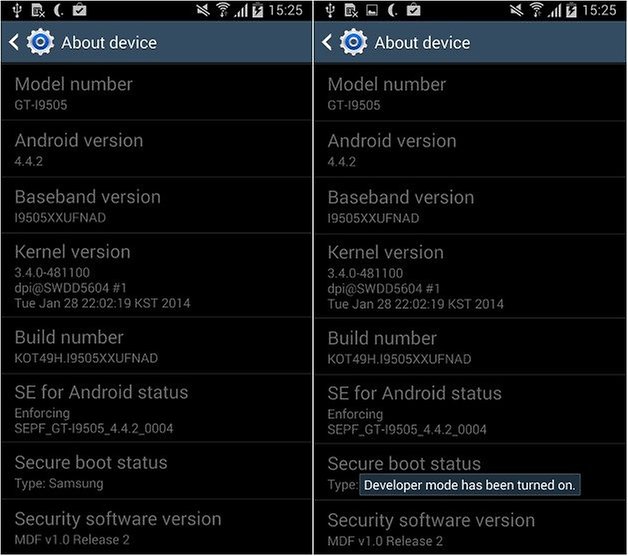 Once this is done, return to ''General'' settings and this time select ''Developer options'' which will appear right above ''Above device''. Scroll down until the ''Drawing'' sub-category and click individually on ''Window animation scale'', ''Transition animation scale'' and ''Animator duration scale''. Since the default is set to 1x, choosing 0.5x will halve the animation speed. Turning them off entirely makes everything feel quicker.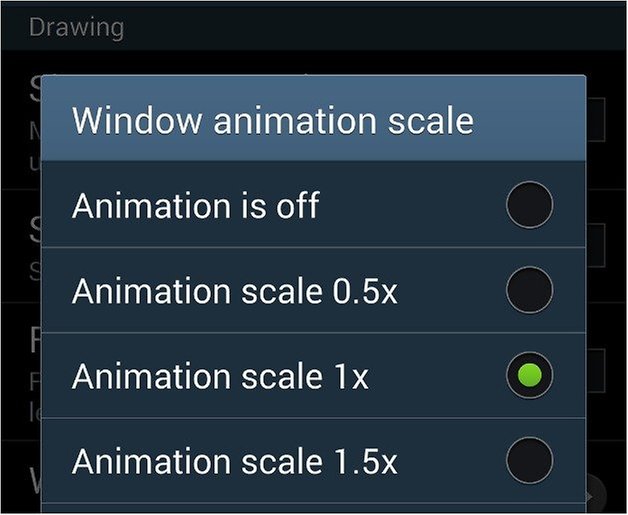 You'll notice that everything will seem to run a lot more quickly after making these changes.
Why is my Android device running slow? Here's how to speed up your phone.
Remove animation effect on lock screen
When unlocking your Galaxy S4, Samsung has added these fancy animations. Though they may be nice to look at, all shiny and attractive, it does slightly slow down the process of unlocking your display. Thankfull this is an easy thing to switch off. Head back into your settings, then select ''My device'' and ''Lock screen'', Unlock effect will be either ripple or watercolor. Simply tap it and select none.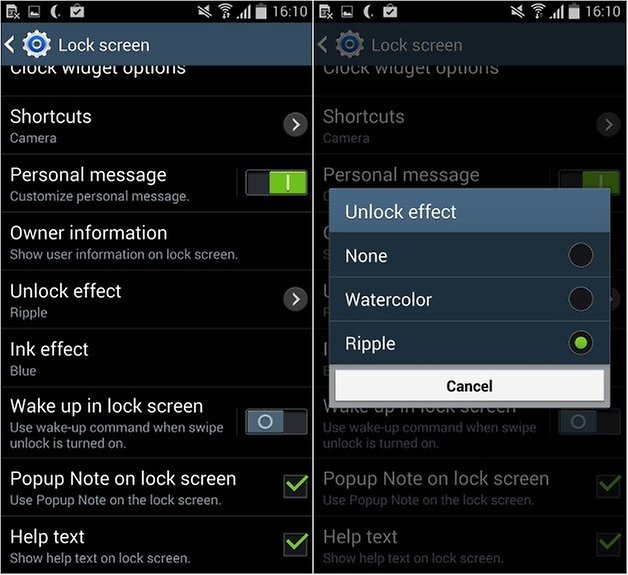 Get rid of S Voice
Samsung integrated S Voice onto its TouchWiz, an assistant app that acts sort of like Apple's Siri. By double pressing the home button, this will usually open up S Voice, to which you can ask any kind of question, like what's the weather. The S Voice function has been significantly improved since the Galaxy S3 and earlier models on the Galaxy S4, however, if you don't use this function, getting rid of it will also speed up the process of returning to the home screen from an app. The reason for this is because the system will automatically wait for that second button push to activate S Voice, which is why you will always notice a bit of a pause. To get rid of this, you need to disable S Voice in the settings.
Double press on the home button.
Select the menu button and choose ''Settings''.
Uncheck the box for ''Open via the home key''.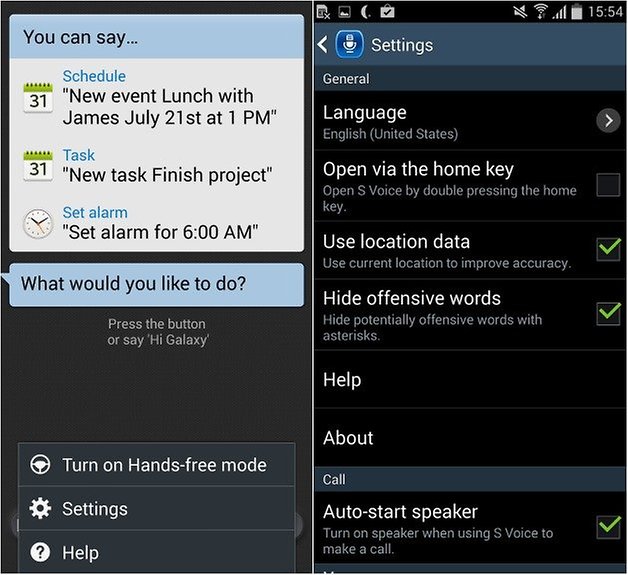 Now when pressing the home button to return to the home screen, you will notice that this will happen a lot quicker.
See your notifications at a glance
This may not exactly speed up your Galaxy S4's general performance, but it's a nice trick where you don't actually need to touch the display, press the home or power key to see if you have received a notification. Thanks to Samsung feature called ''Quick Glance'', you just need to reach towards your device or wave your hand once over the top of it for notifications to display temporarily on the screen. It will show icons for calls, text messages and the battery, as well as some other icons. It won't necessarily show who has called or written, however there are a ton of alternative apps to get more information on your lock screen without having to press a single button.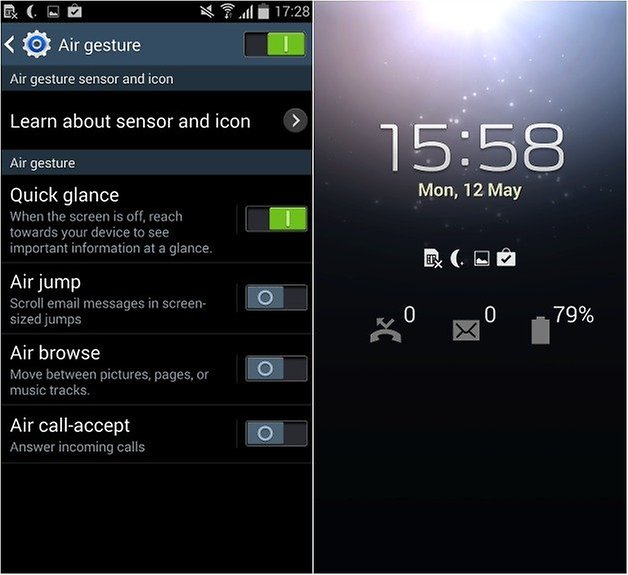 Try a custom launcher
TouchWiz is not one of the smoothest interfaces, so if you are a looking for something new to give you some brand new functionality as well as speed up your device, try a new custom launcher which will replace the TouchWiz user interface and often provide you with many more customization options. There are a lot of great launchers out there, like Apex, Nova and Go Launcher Ex where you will notice a lot of improvements. Check out our 10 best Android launchers.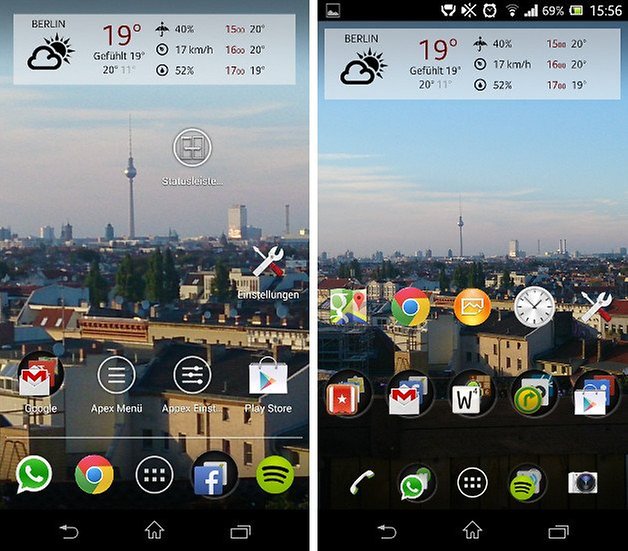 Check out more hidden features, tips, tricks and hacks for the Galaxy S4.
Did you try any of these subtle yet useful tricks on your Galaxy S4?