How to unlock the Galaxy S4 with your face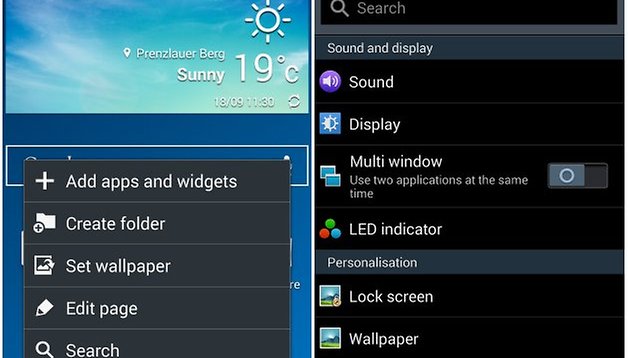 Ever since the inception of the smartphone I've dreamed of unlocking it with my face. It's just cool, you know? It feels so "cyberpunk". I'm imagining Blade Runner or Ghost in the Shell (look it up). Whether you think of it as a gimmick, or a practical means of unlocking your phone, is up to you. Either way, here is how to setup face unlock on your Galaxy S4. NEXTPITTV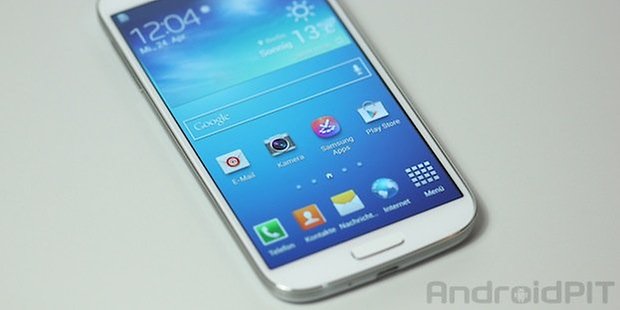 Please note: this method of unlocking your device is NOT recommended if you wish to keep your phone as secure as possible. The technology is not perfect, somebody who looks similar to you, or even a photograph of your own face, can be used to trick the handset into unlocking. You've been warned.
How to unlock the Galaxy S4 with your face
First of all you will need to enter your settings. From any home screen, tap the "options" button (the bottom left button on your handset) and hit "settings". Tap the "device" tab at the top of the page and go to "lock screen" under the "personalization" subheading.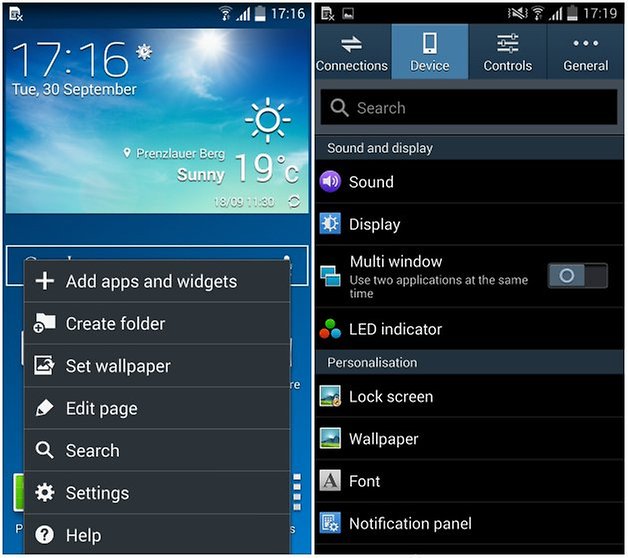 In the lock screen menu, tap screen lock. You will have to confirm your current lock screen code if you have one. In the next menu, select "face unlock".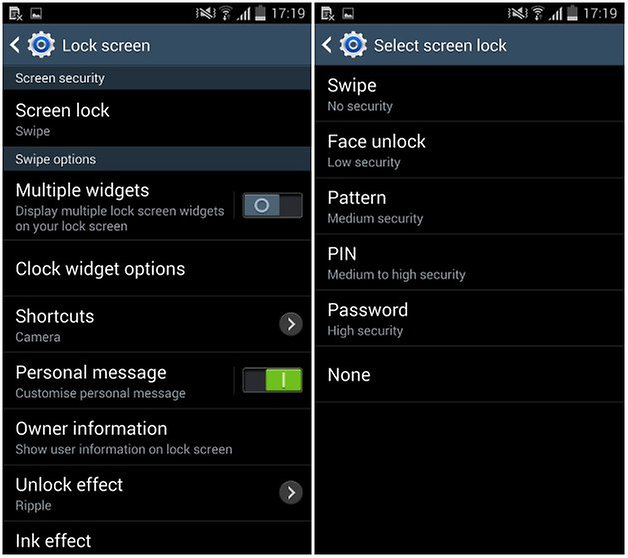 You will be warned about using screen unlock while driving (do NOT do that!). Hit next. Read the "about face unlock" page then tap "set it up".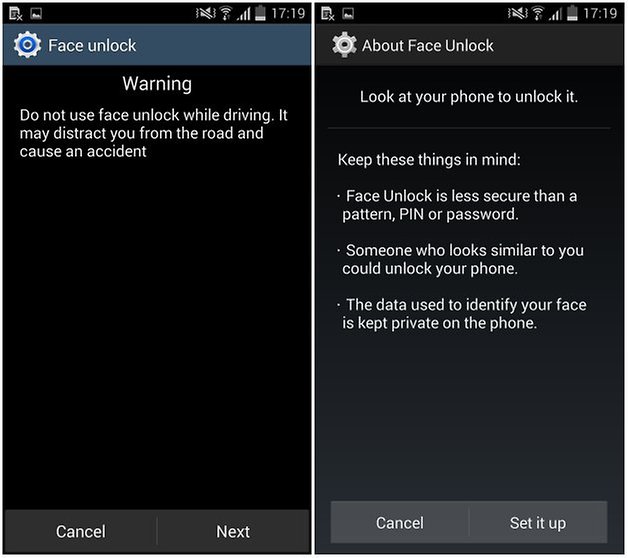 Find a suitable place to take a selfie. Hold the camera up to your face for a few seconds and it will create what is essentially a "signature"; the S4 will determine the user trying to unlock the phone based on this initial scan.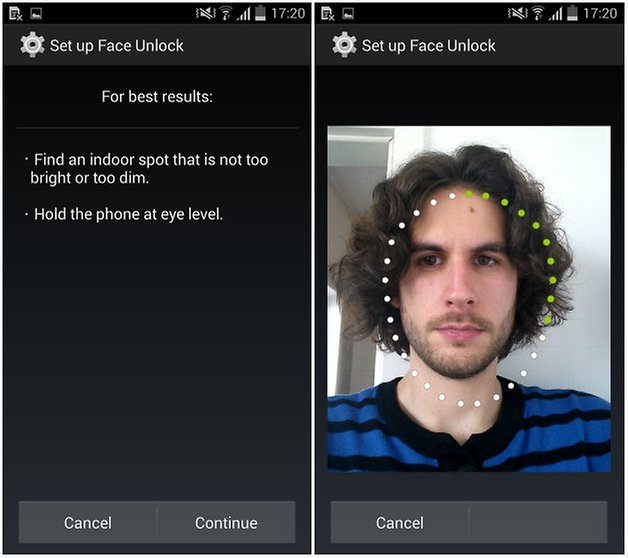 Once the S4 has recorded your face, you will have to set up a "backup" unlock method, in case your face is not recognized, for whatever reason.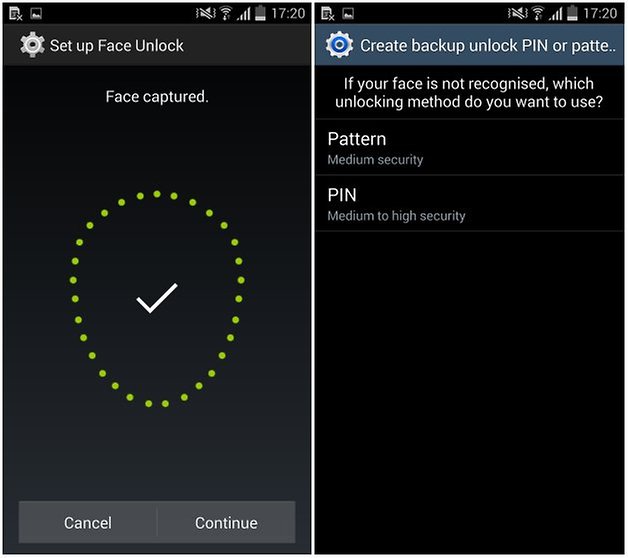 After this is set up, you're all done! Lock your phone, and then to unlock it, just press one of the buttons (as you would do to unlock the phone like normal) then hold it up to your face.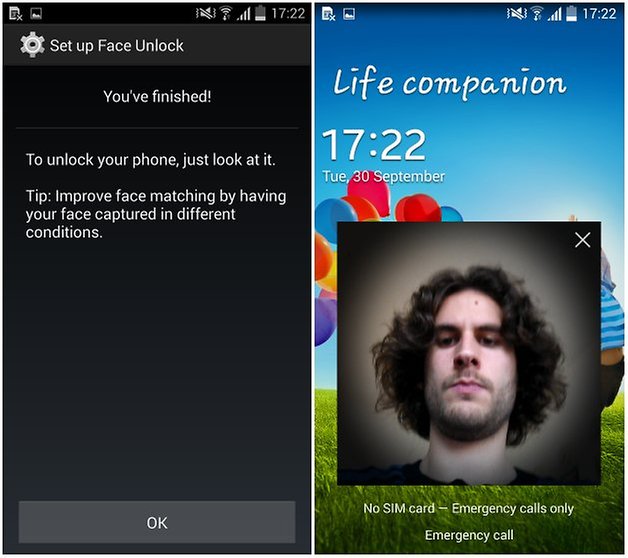 That's how you do it folks. Hit us up in the comments below if you have any questions.