How to make websites load faster on Chrome for Android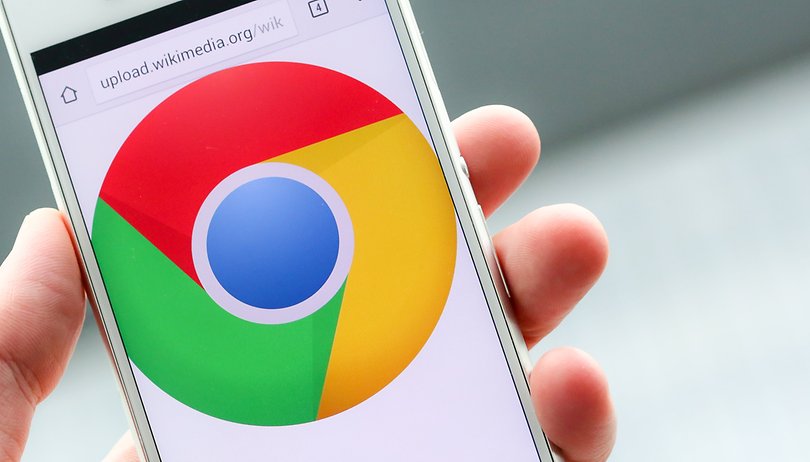 Sometimes it seems like webpages are taking forever to load, especially when you're trying to find out the latest news and gossip from your favorite sites. But it doesn't have to be this way. Here are some simple tricks that can make websites load faster when you're using Chrome for Android.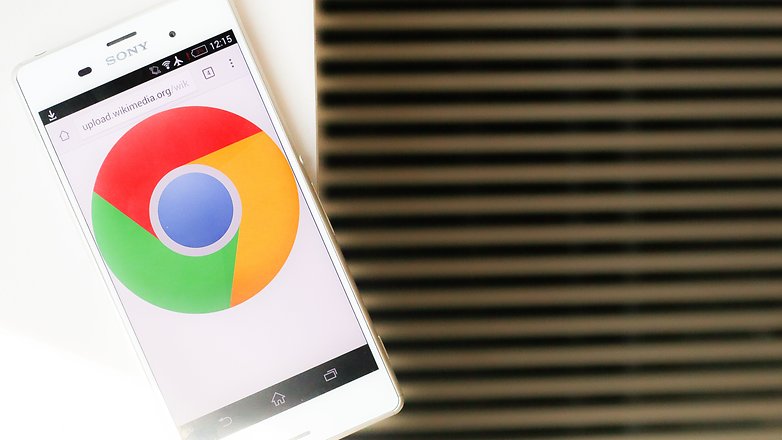 Chrome Beta
Our first suggestion is to download Chrome Beta for Android. It won't inherently make things faster, but as Google continues to develop the web browser, users of the Beta version will get these improvements first. For that reason, it's likely to be the quickest and most efficient version.
Prefetch page resources
Enable the prefecth page resources setting within Chrome to load websites faster. Go to the options menu (three dots button) in Chrome and then Settings > Privacy > Prefetch page resources.
By default, prefetch page resources is set to Wi-Fi only, but you should set it to 'always' to benefit from quicker web browsing even when you're using mobile data. It will consume more data, but you can offset this to a certain degree with our trick for reducing data usage in our Chrome for Android tips guide.
Not only does this reduce the amount of data that webpages require, it also has the added bonus of loading them quicker.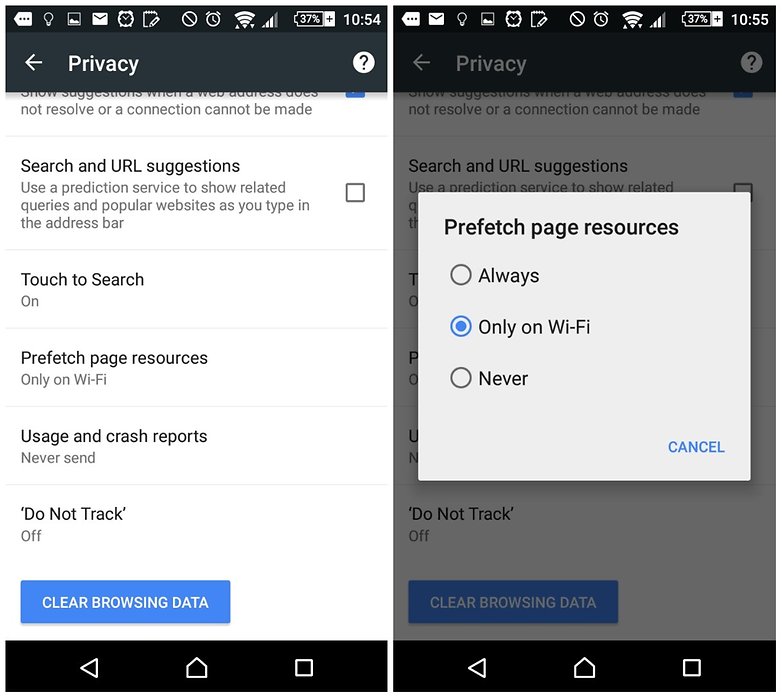 Chrome flags
The Chrome Flags page is a place where you can try out some 'experimental' Chrome settings. This comes with a warning: adjusting these variables can stop Chrome from functioning correctly. That said, it's easy to reset all the settings to default, or just uninstall/reinstall the app to get things back to normal. This will not affect the overall device functionality, only the Chrome browser app.
Type 'chrome://flags/' in the search box at the top of your Chrome web browser. You will be taken to a page with a number of settings that can be enabled or disabled.
Try disabling 'click delay'. Normally when you browse a website, if you tap a link, there will be a brief delay between it being tapped and Chrome taking action. This pause is to compensate for when the tap is part of a double tap gesture to highlight something or zoom. Disabling this removes that delay, but it means that links and buttons must be avoided when double tapping on the display.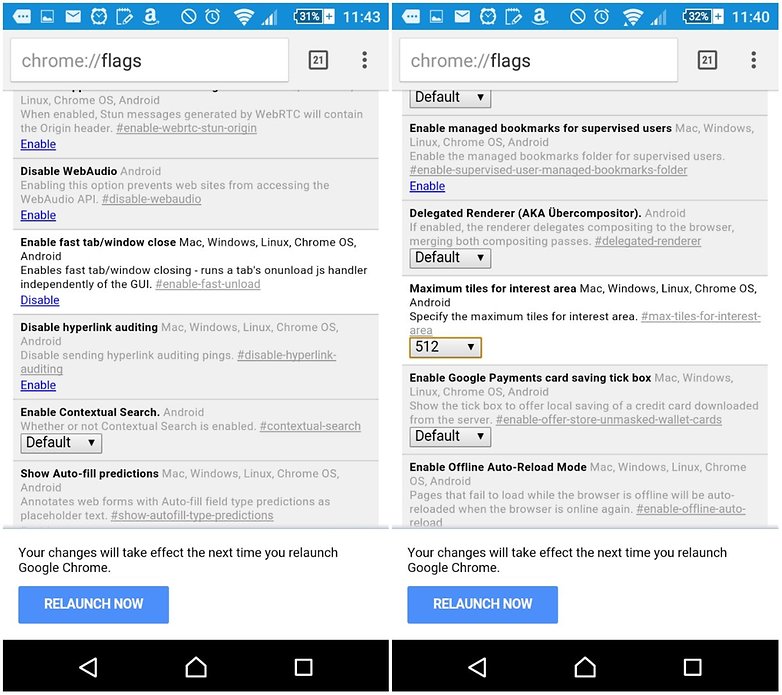 Next, visit the 'Maximum tile for interest area'. If you change this to the maximum setting of 512 it means that Chrome will render pages quicker, at the cost of higher RAM usage – with a powerful phone, the tax on RAM will likely be intangible. Also, enable 'fast tab/window close'. While it won't affect page load times, it will speed up the how the browser handles tabs and windows.
Do you have any advice for a faster web-browsing experience? Let us know in the comments.