How to install Android Wear and set up your smartwatch [updated]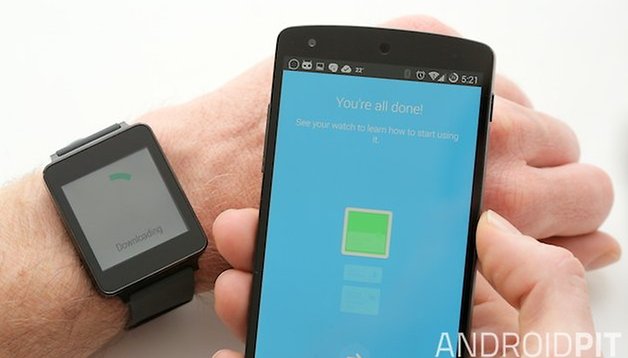 So we've got our LG G Watch and figured we'd show you how to get it set up. The process is pretty much the same for any smartwatch right now on the Android Wear platform but you'll obviously get slightly different screens if you've got the Moto 360 or Samsung Gear Live. Right now the official app isn't publicly available in the Play Store, so we'll show you how to get it via the back channels. In the future the process will be much easier though. [Update: the process is now much easier, with the official Android Wear app just appearing in the Play Store.] NEXTPITTV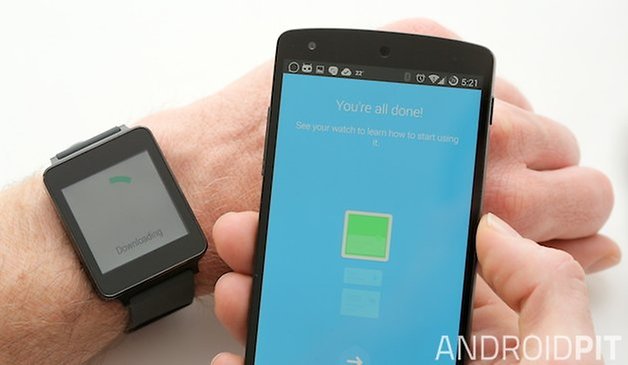 1. First thing's first, charge your smartwatch. The LG G Watch has no buttons so you need to dock it in the charging cradle for it to turn on, but once it's on, it's on until the battery dies, just like your smartphone.
2. Next, you'll need the official Android Wear app from the Play Store installed on your smartphone. If you've accessed the updated version of this article, you can now skip straight to step 9.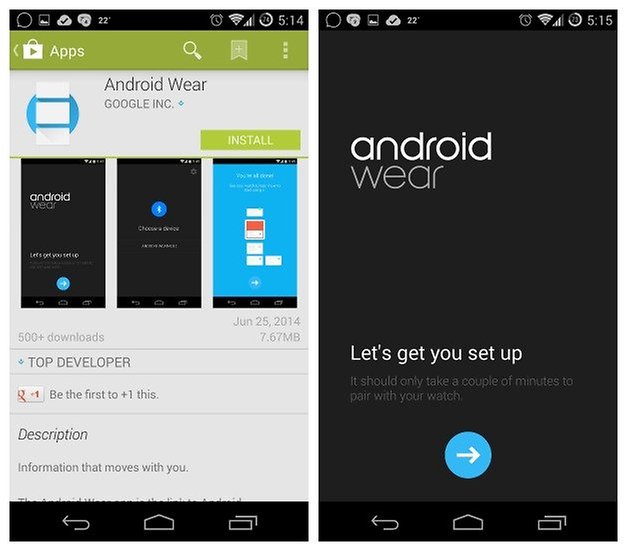 3. If you were at Google I/O your registration account has already been whitelisted. Go to the next step.
4. If you weren't at Google I/O you just need to visit this Google Play Services preview for Android Wear page and register your email address to get whitelisted.
5. Then you need to sign up as a tester for the latest Google Play Services.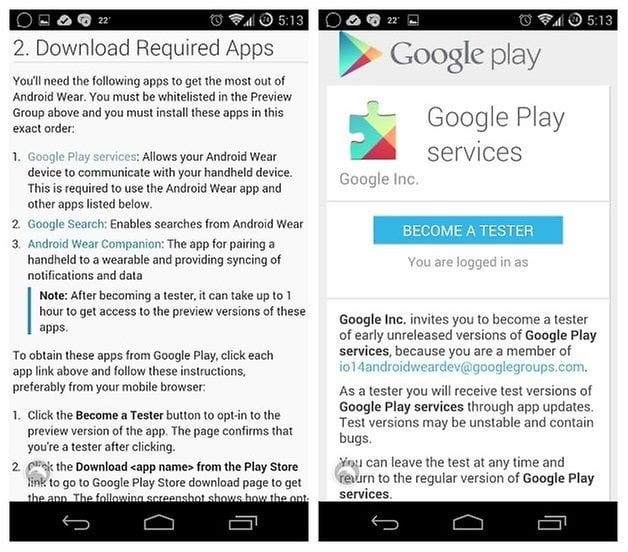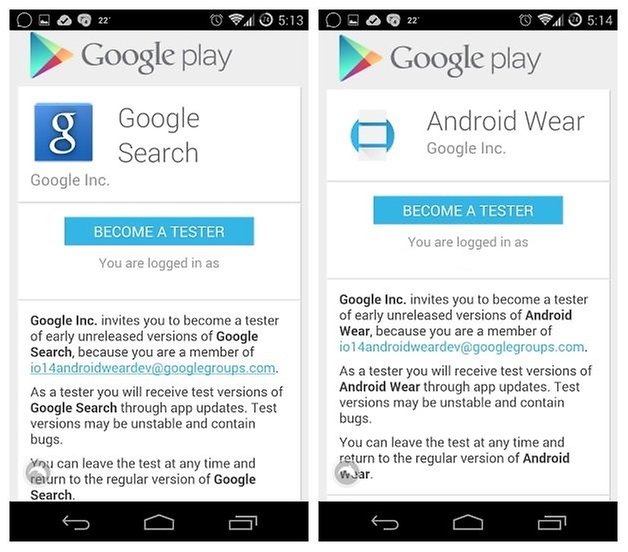 6. Then sign up as a tester for the latest Google Search.
7. Finally, sign up as a tester for Android Wear.
8. And then you will be able to access the Play Store link for the Android Wear app.
9. Run the app, accept the permissions and pair with your smartwatch. Your smartwatch will then do a spot of downloading and you're golden. It will reboot, you select your language and that's it.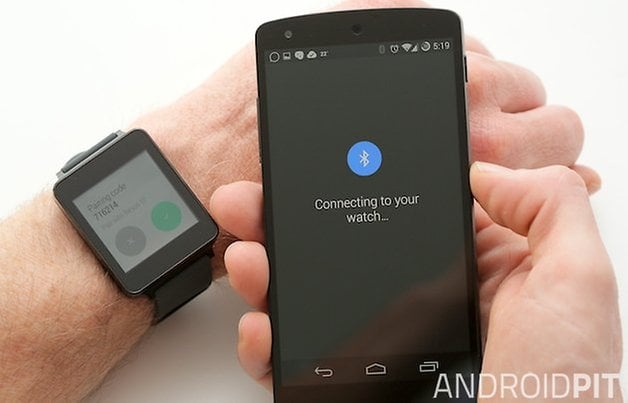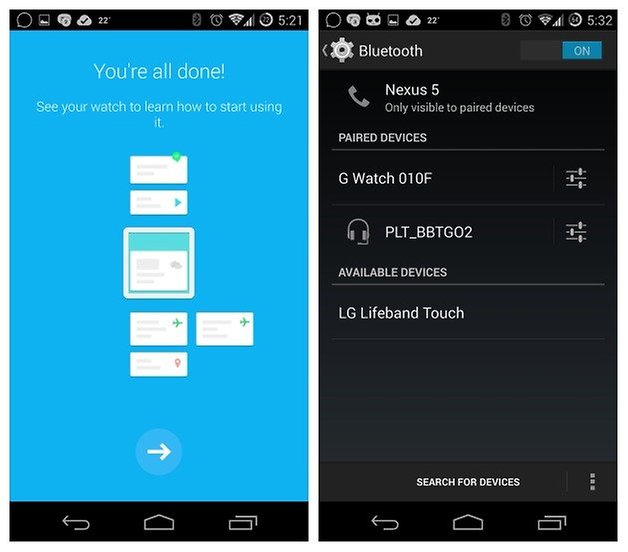 10. You may be prompted to update Google Search and reinstall Android Wear. If so, follow the instructions and complete the process. Don't forget to turn on Android Wear notifications.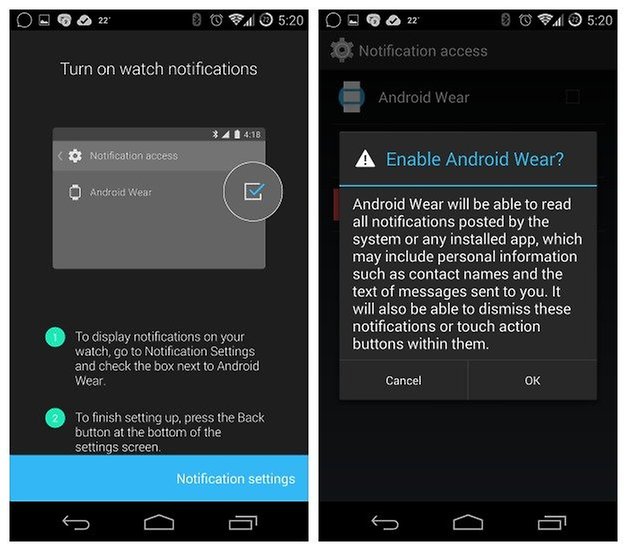 11. You may also need to enable contact recognition before you can make voice calls. To do this go to the Google Settings app > Search & Now > Accounts & Privacy and check the box next to contact recognition. Now you'll be able to call your contacts from your smartwatch.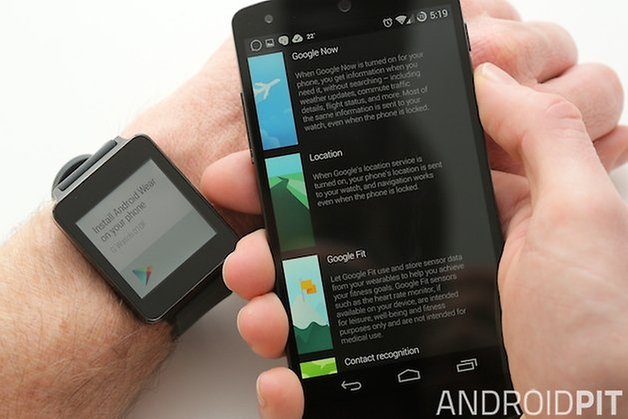 Have you picked up a Android Wear device yet? What are your thoughts so far?