How to flash ROMs on Samsung devices without a PC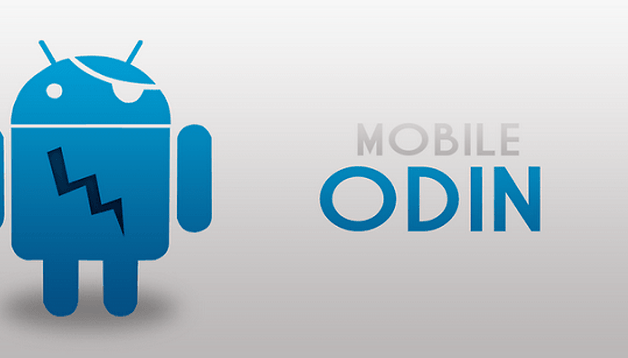 If you like to jump on the latest firmware bandwagon as soon as the file is available or like trying out different custom ROMs, you're most likely pretty comfortable with flashing your device. One of the downsides is that in order to get to this point, you need to have Samsung smartphone, a PC, and the Odin recovery software. Thankfully, a new mobile version of Odin has been released that helps users skip the whole PC part of the process and enabling users to do everything from their Samsung smartphone.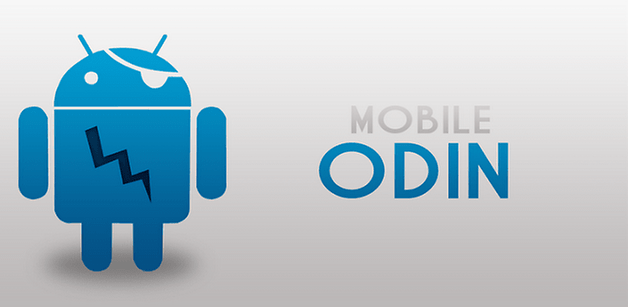 Mobile Odin Pro
What it comes down to is Odin being transferred over from a PC application to an Android one: it performs all the same functions as before with being able to flash ROMs, kernels, modify elements of the operating system, and more. The great advantage is now that it's in a mobile package and can be used while on the fly.
The developer behind Mobile Odin Pro is the one and only SuperSU and other great developer tools for the Android platform. Just a note though: the application itself does cost $4.99, but is a great tool if you own a Samsung device and enjoy flashing new firmware/custom ROMs.
You can either grab the APK from the XDA Developers forum or Google Play Store.
Using Mobile Odin Pro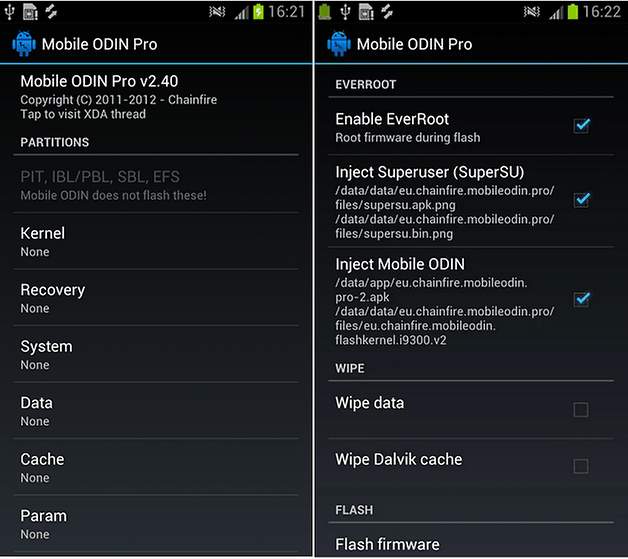 The process is pretty much like what we do on the PC with Odin, but from the comfort of your smartphone. Here's a quick breakdown:
1. Find the firmware that you want to install on your device. SamMobile has a great repository of firmwares for all Samsung products, just make sure it is compatible with your version of your device.
2. Start Mobile Odin Pro.
3. Choose Open File and select the firmware that you've downloaded to your device. Usually, Mobile Odin Pro will automatically detect this if you installed it on SD, but you may need to find the exact file yourself.
4. Once you've selected the file, you can choose a bunch of other options to perform when flashing such as enabling Ever Root, auto-installing SuperSU, and others.
5. Once done, select Flash Firmware and the process will begin.
So really, that's it! All the same Odin goodness that we're used to, but in a nice mobile package. Have you tried it out? If so, how did you find the mobile version of Odin?