How to fix the ''write to SD card'' problem on KitKat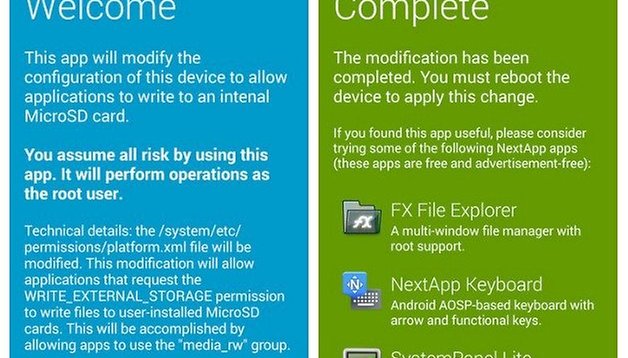 You may have heard that ability to write to the SD card. You may have even been suffering from this problem without even knowing it wasn't related to your device. Basically, Google is limiting app access on the SD card to their own little sandboxed folder, meaning that one app can no longer write to another app's folder.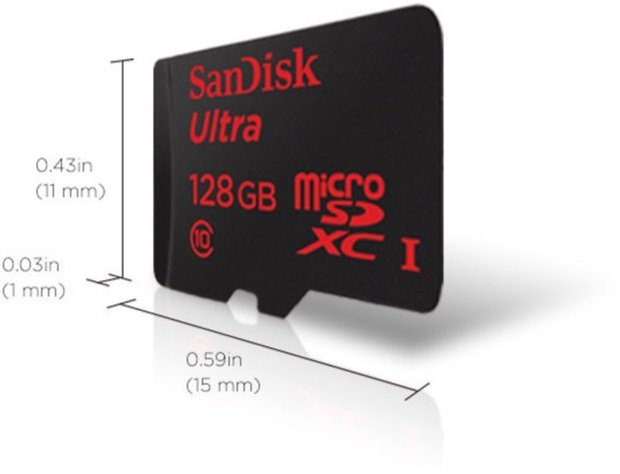 While Google's defense of this position is similar to their excuse for read and write to the SD card, but third-party apps cannot. But never fear, the solution is at hand! This fix assumes your device is rooted.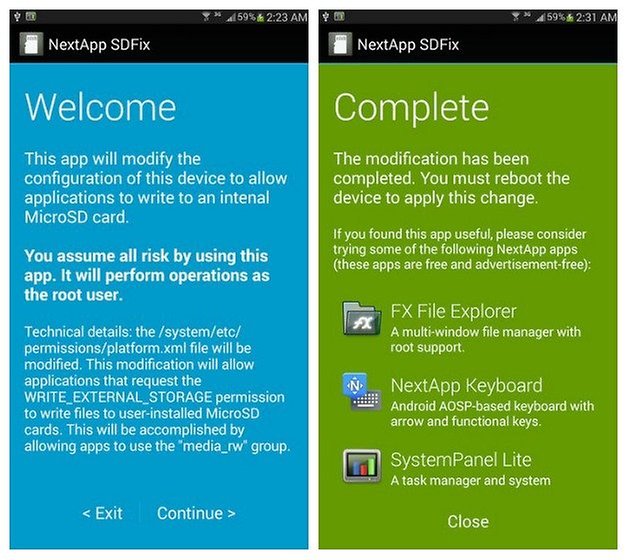 SDFix
We've already shared flashable zips in the forum to solve this issue, but now you can now grab a nifty app called SDFix from the Play Store, which comes from a senior member over at XDA Developers. The app does nothing more complicated than modify a config file so your third-party apps have permission to read and write to the external SD card once again. All you need to do is launch it, go through the process, reboot and you're done. If you have a stock ROM and are rooted, this is the easiest method. Most custom ROMs are unaffected by the change as they made this mod ages ago.
If you want more information on the history and implications of the removal of SD card privileges in KitKat you can read this excellent breakdown by Cody Toombs at Android Police.
Have you been suffering from this issue? Have you taken the steps to repair it yourself?