10 common Galaxy S5 problems and how to fix them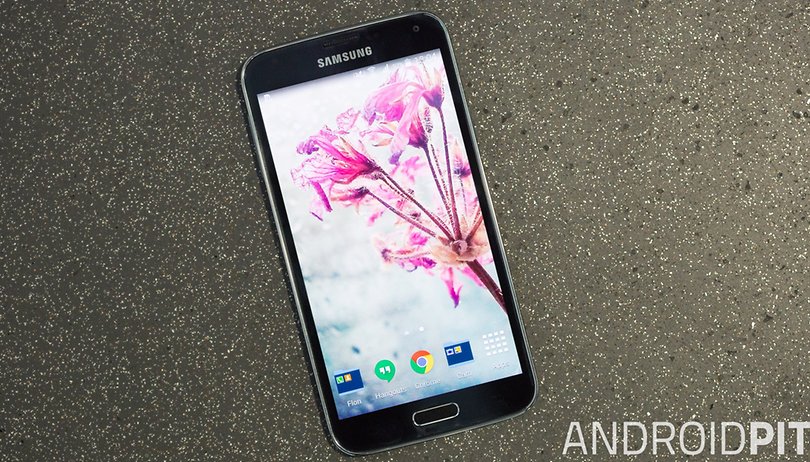 As experience has shown, all smartphones have their own particular issues, and the Galaxy S5 is no exception. If we're lucky, the problem is widespread and the solution becomes quickly known. But this doesn't always happen and some problems only appear gradually or after a new Android update. Here are the 10 most common Samsung Galaxy S5 problems and how to fix them.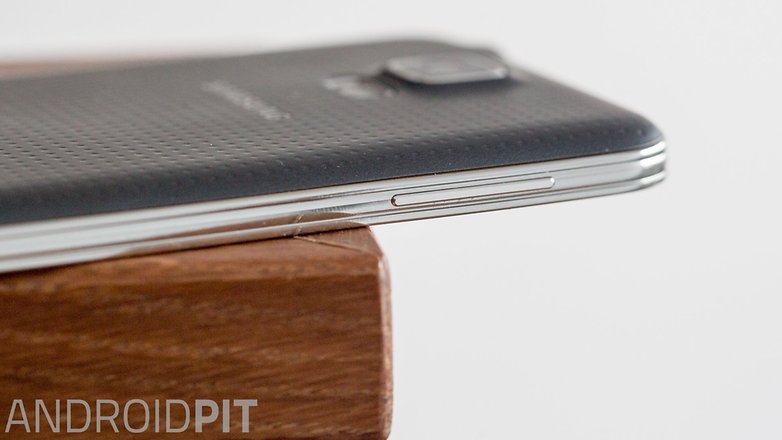 1. My Galaxy S5 is slow
Even following the Galaxy S5 Android update to Lollipop, TouchWiz is still a little slow. One thing you can do about all that pre-loaded bloatware is to disable as many apps as possible in Application Manager. They will appear in a new tab called Disabled and they can be re-enabled later if you so wish.
You can also try replacing TouchWiz with another, faster launcher. We've got a great roundup of the best Android launchers that you can choose from. Just remember the more bells and whistles a launcher has, the slower it is going to be. You can also follow our great guide on how to speed up the Galaxy S5.
If you want to stick with TouchWiz, you can disable animations and transitions, get rid of the Home button S Voice shortcut, ditch excess widgets, take control of your apps and services and clear your system or app cache. Instructions on how to do all of this can be found in the link above.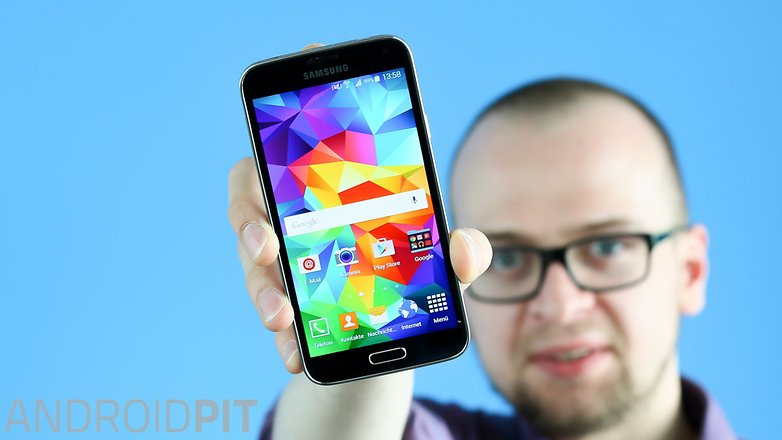 2. My Galaxy S5 battery drains too fast
No S5 troubleshooting guide would be complete without a battery drain section. Battery drain is one of the most common Galaxy S5 issues. We've all been there - so often that we actually dedicated a whole article to Galaxy S5 battery tips, so please check that out too. If you just want a quick fix, you can try the following.
Restart your phone, clear the cache partition (instructions are in the linked article), manage your screen timeout and display brightness, and make sure your other settings are not killing your battery. If your battery drain comes after an Android update, you might want to create a backup and then factory reset your Galaxy S5.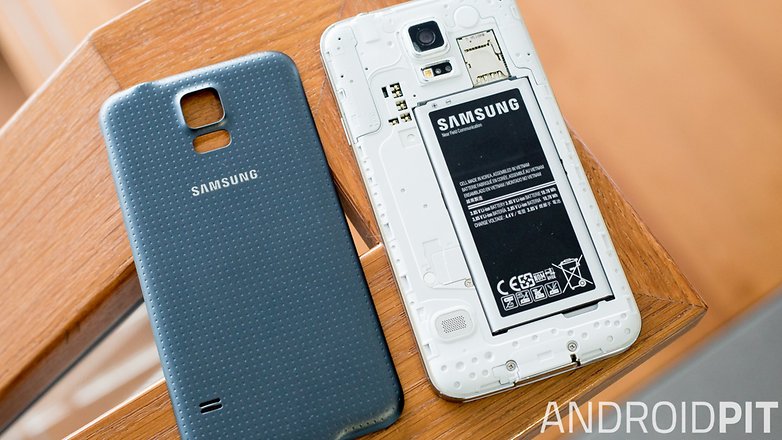 3. My Galaxy S5 camera crashes
If you find the Galaxy S5 camera crashes you can try a few options. First, turn off your phone and wait a minute, then start it again. This simple trick helps surprisingly often.
Secondly, try toggling video stabilization on and off. This was an early fix for the problem and can be accessed in the camera settings. Just go to the camera app and tap the cog icon, then tap the Video Stabilization tile until it says 'Off'.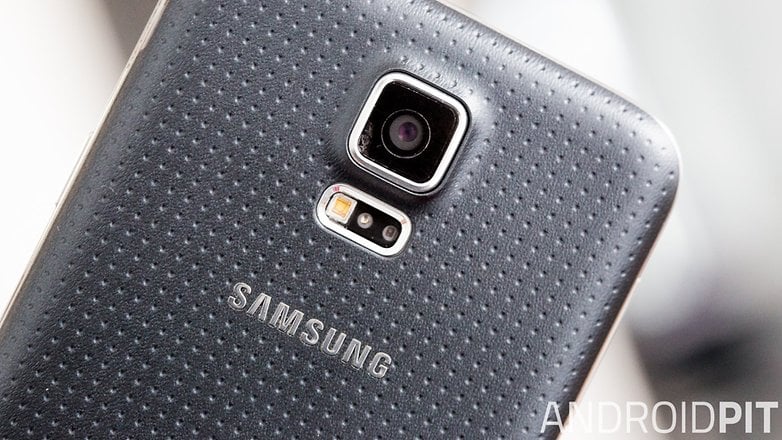 Thirdly, you might just need to clear the app data for the camera. Make sure you have a backup of your photos and then go to Settings > Application Manager > Camera and clear the cache and data. If this still doesn't work, try using a different camera app from the Play Store.
If the camera closes unexpectedly, followed by the message: 'Camera failed' or 'the camera application is not responding', things are more serious. This error is a hardware issue that affected some S5s. If your phone is one of them, you'll need to contact Samsung or your retailer.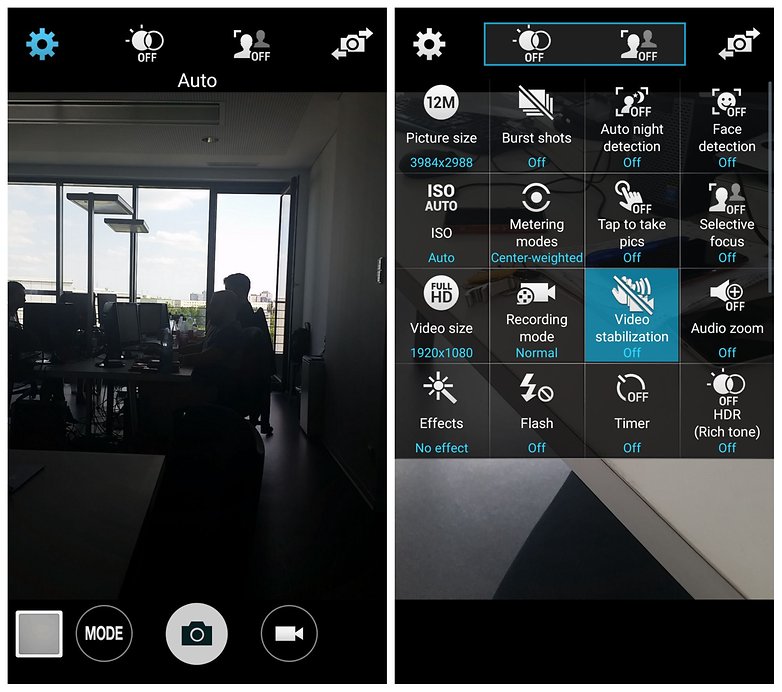 4. My Galaxy S5 is water damaged
The Galaxy S5 may be water-resistant but there have been more than a few people who have confused 'water-resistant' with 'waterproof' and joyfully given theirs an enthusiastic bath. Not surprisingly, this often leads to water damage.
Always make sure the battery cover is firmly in place and try not to get your S5 any more wet than you might in a light rain shower. You definitely don't want to be going anywhere near chlorine, the ocean or deep water with it.
In the event that your S5 stops working after getting wet, do not try to turn it on. Pull it apart and dry the components, with a paper towel, then put them in a bag of rice for a day or two before reassembling and trying to turn it back on. For more tips, see our guide on how to fix a water-damaged phone. If it won't turn on after this, it's time to take a trip to a repair center.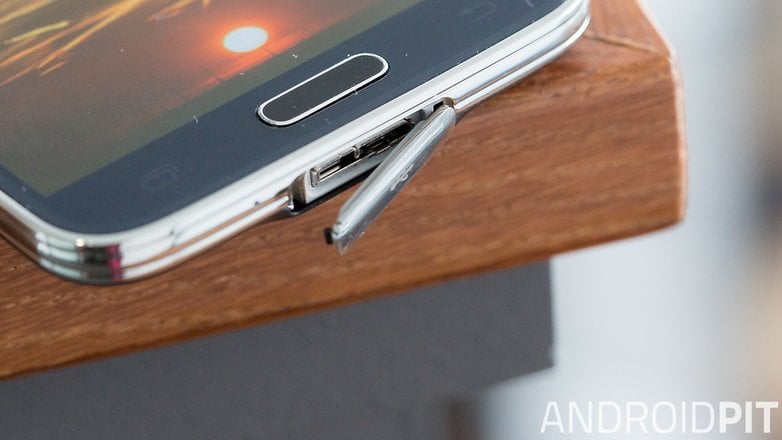 5. Galaxy S5 overheating issues
If your S5 overheats there are a few things that might be causing it. It could be related to some app process that is running riot, so pay particular attention to when the phone overheats. If it always overheats during use of a particular app, perhaps you need to uninstall it. Also, go to the Running tab in Applications Manager and familiarize yourself with the apps at the top of the list. Do they belong there?
You could also run a benchmark test to see if it's simply the CPU working hard which causes the problem. Of course, prolonged screen-on time is always going to lead to heating up, as are graphically-intensive games and tasks, and ambient temperatures. There's no solution for using your phone heavily.
But if your Galaxy S5 gets hot just doing regular stuff (not during hi-res games or watching videos while charging) then you might want to check your battery and make sure there are no problems like bulging or leaking. If you still experience overheating, then you may want to take it to a technician for a proper inspection and professional diagnosis.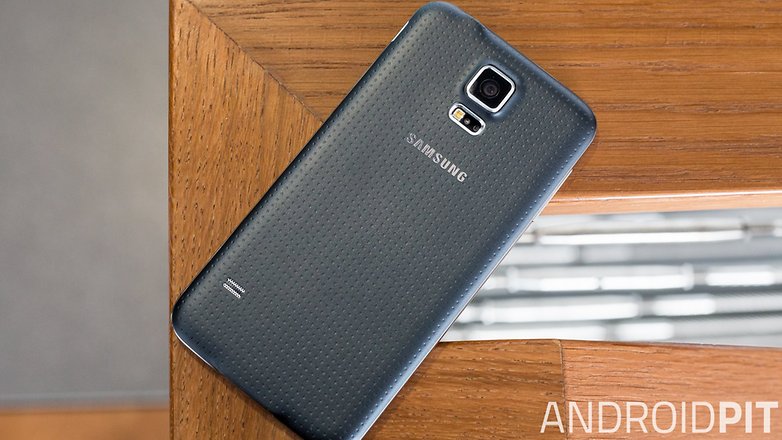 6. Galaxy S5 display problems
If you have experienced problems with auto-brightness levels of your Galaxy S5 – either the screen is too bright or too dark for the ambient light conditions – then you may have a dirty or faulty sensor. Take a look and make sure there's nothing gunking up the sensor on the front. If you can see something under the glass you may need a repairman to assist.
Many people also suffer from 'ghosting', which causes some pictures to stay on the screen as a faint background or after-image. This is occasionally solved by paying attention to on-screen elements that cause the ghosting, for example an always-present widget or clock.
There are also apps available that supposedly repair screen burn-in. I can't say I think they work all that well, but they're worth a try. Another trick to minimize screen burn-in is to keep your screen brightness at a low manual setting to decrease the likelihood of the S5's screen getting baked.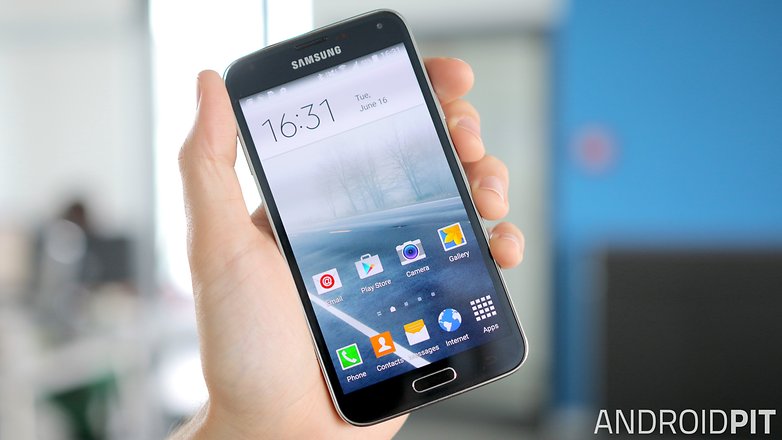 7. Galaxy S5 touch response issues
Many users have reported problems with a lack of calibration on the Galaxy S5 touch sensor. This means the smartphone does not respond exactly where the screen is touched, but few millimeters to either side. While Samsung addressed this with updates, some users still suffer from inconsistent touch response.
Try going to the secret Galaxy S5 service menu for help. To enter this menu, go to the dialer and enter *#0*#. Access the 'Touch' section to test how well your S5 reacts to touch input. If you see problems that an update or factory reset haven't been able to fix, you might want to take your S5 to a technician for further examination.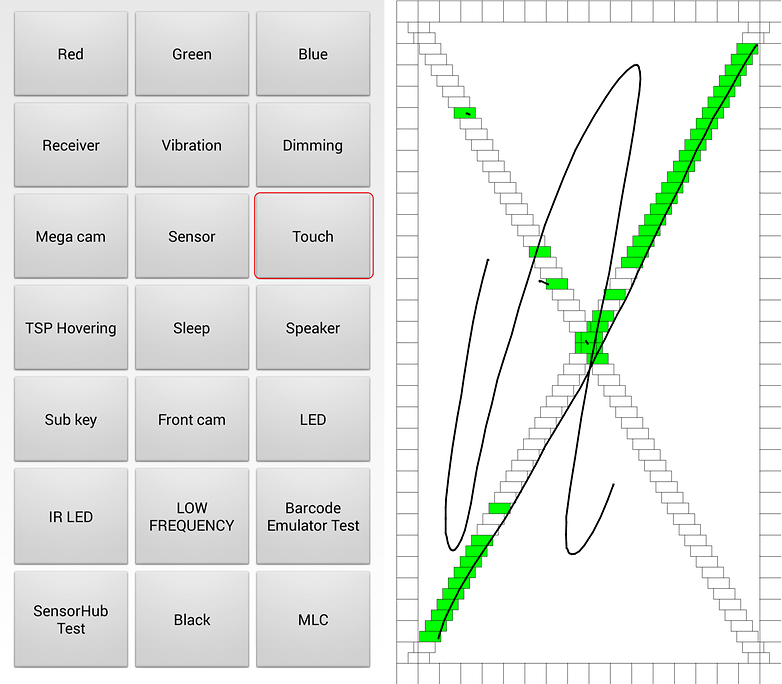 8. Galaxy S5 finger scanner problems
Now let's talk about the S5's fingerprint sensor. From my personal experience I can say that it does not always work as it should, although it has improved with successive updates. Assuming you're not swiping too fast, off to the side or with sweaty fingertips, the first thing you want to do is make sure you record your fingerprint in the right way.
Pay attention to how you swipe your digit (based on how you generally hold the phone). If you record your fingerprint in a way you don't normally hold it, you can't expect a great success rate. Also, register your prints using a few different techniques. Remember you can always re-register your prints if you're having problems.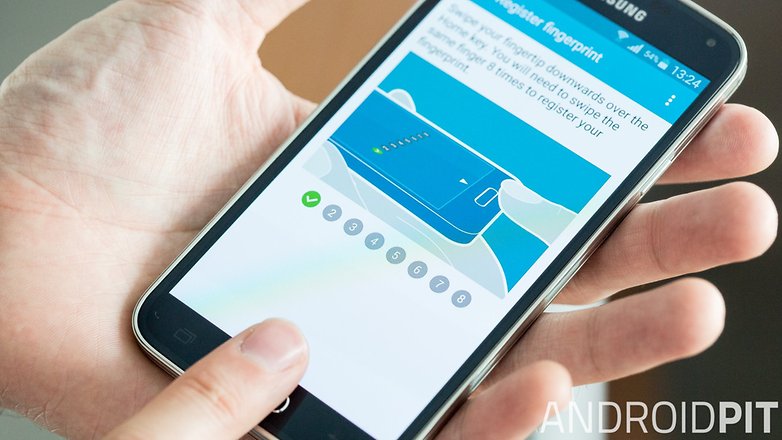 9. Wi-Fi problems
The Samsung Galaxy S5 issues continue in Wi-Fi land. Before we go pointing fingers though, the S5 has an option that makes Wi-Fi shut off automatically if the connection is very bad. It's called Smart Exchange and will switch you to cellular data if Wi-Fi is bad, so make sure your Wi-Fi 'problem' isn't related to this. Go to Settings > Wi-FI Settings > Smart Network Switch to check.
Wi-Fi dropout can also happen when you open the Google Play Store or some other application. If you think your Wi-Fi issues are related to an app, try disabling it in Settings > Application manager and see if your Wi-Fi problems go away. You can also try clearing the cache of the app that causes the disconnection (or the whole system cache), or check out our guide on how to improve Wi-Fi signal on Android.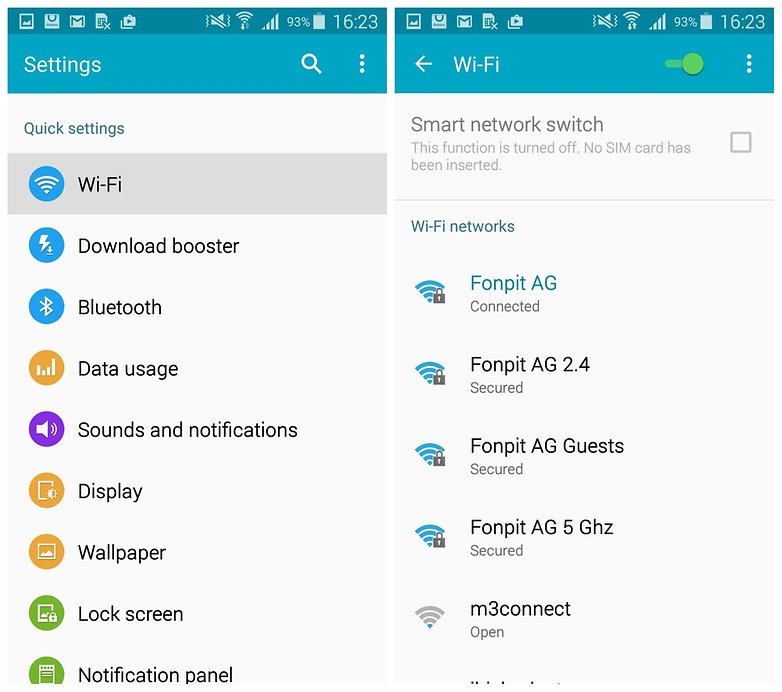 10. Sudden death
This problem may well seem like the end of your smartphone. The sudden death bug was a particular problem for the Galaxy S3 and also affected other devices in the Galaxy range.
If your S5 starts turning itself off without warning, acts particularly erratically or won't even turn on (assuming you have a charged battery), the only option left is factory reset your Galaxy S5. This will erase your data, so make sure a regular backup is part of your care plan.
If a reset does not bear fruit, the only avenue left to you is to take it to a Samsung technician. If the problem lies with an internal component or the motherboard itself, they are the best people to tackle the issue (and keep your warranty intact).
Did you find the solution to your particular Galaxy S5 problem? Let us know how we can help.