How to fix camera failed on Samsung Galaxy S3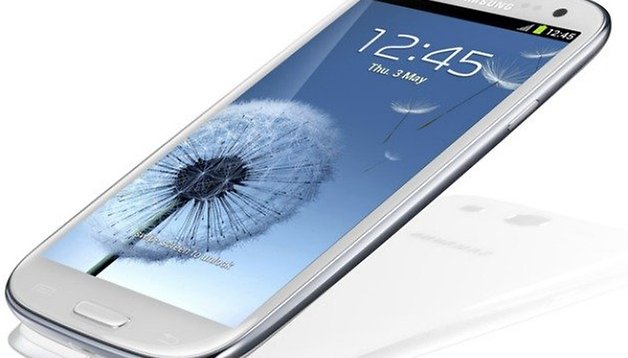 The most annoying thing is when apps close suddenly or display an error message. I think that they should integrate a better user-friendly help system, especially on Samsung devices, to fix these problems. There is a Samsung app called Samsung Cares that you might want to consider installing. In any case, this is how to fix the annoying camera failed problem on the Galaxy S3. NEXTPITTV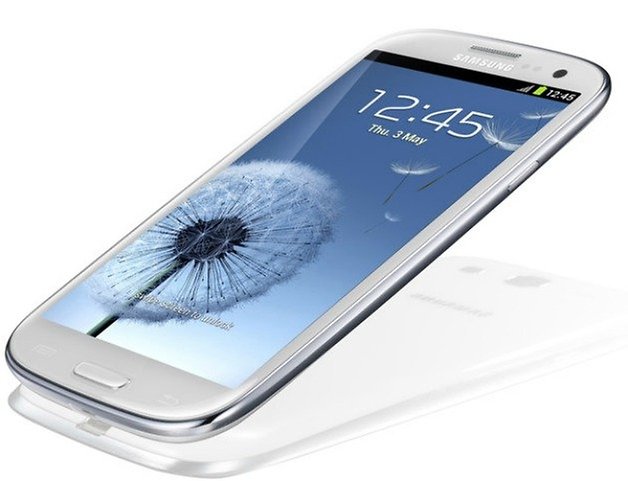 Wipe cache and data
There are a few standard things that you can do, and some of them are pretty easy. First off, you can clear the camera cache and data. This won't erase your images, but it will wipe any preloaded data that help the app to load quicker when starting it up. In most cases, this data is corrupted, so you need to wipe it clean. Doing this won't have a noticeable effect on your camera's speed, but it may clear up the camera fail problem.
Tap on the menu button when on the home screen and select Settings.
Tap on Applications Manager and swipe to left to find All apps.
Scroll down and select the Camera app.
Once in the Camera app info, tap on force close, then clear cache and finally clear data. Settings that you may have saved will now be wiped, but you can easily set them up again. No pictures will be deleted.
After this is done, restart your phone (press on the power button and select restart).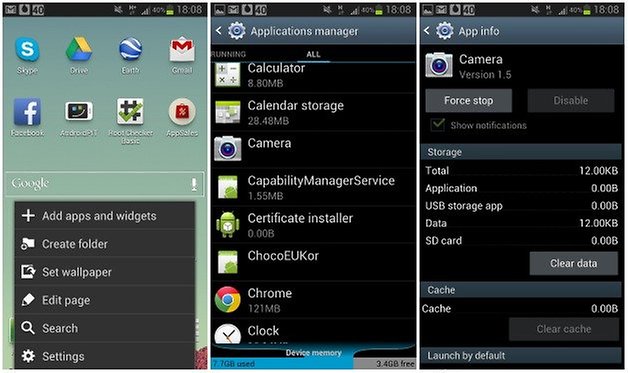 Did this work for you? If not, there are some other solutions to consider. You might want to do this for the Gallery app as well.
Clear cache partition
If this is still causing your problems, you can also clear the cache partition for the Galaxy S3. This, again, is quite simple to do, but might seem scary if it is your first time. Never fear! You can do it. Here's how it is done:
Turn off your Galaxy S3
Press the Volume Up, home and power keys and hold them.
Once the phone vibrates, let go of the power button but keep pressing on the volume up and home buttons. Soon enough, the Android System Recovery screen will be displayed.
Navigate to the Wipe cache partition using the volume down key and then press the power button to select.
This is not a factory reset, it won't delete your data, but it will wipe app cache contents, which will alleviate the problem (hopefully).
Factory reset
If the problem is still here (gosh darn it!) there is yet another few solutions. The next consists of doing a factory reset, which you can learn on how to do in our forum tutorial how to factory reset the Galaxy S3.
Alternative apps
If all else fails, you might want to consider using a 3rd party app, and there are a bunch out there, like the Google Camera app for example, which is an awesome app everyone should be using. Install the Google Camera app for free from the Google Play Store.

Defeated? Get a new phone
If you don't want to settle for an alternative app, then it would be a good idea to bring it back to a Samsung or Best Buy mobile shop, or wherever you bought it. A representative will likely try to flash factory binaires from an image factory reset and if you still get the camera fail message, you could be in line for a new smartphone.
I hope you found a solution that works for you! What do you do when this happens?