How to enable 4G on a Samsung Galaxy S4 One of the most interesting features of the Samsung Galaxy S4 is the ability of it to connect to LTE networks, more commonly referred to as fourth generation networks or 4G. Those who possess the device (…and the data plan to back it up!) can activate LTE connection, but it requires a little bit of a work around. In case you didn't know how to do it, here is a quick tutorial on how to enable 4G LTE on your Galaxy S4.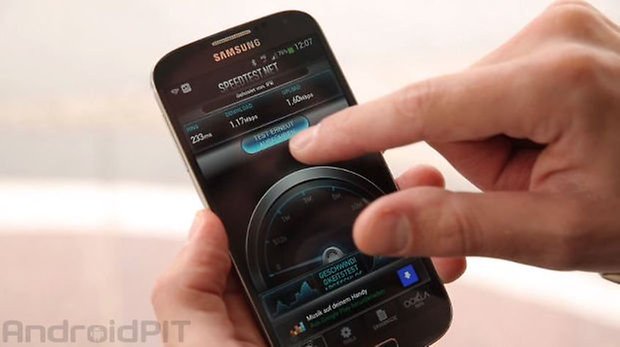 There are many carriers that have LTE networks in place, but you should always check to see if the service map covers your area and that you have a LTE enabled SIM card. Also, be aware that LTE networks permit extremely fast internet browsing and has the capability of uploading and downloading data at ridiculously fast speeds (326 Mbps for download and 86 Mbps for uploading).
Tap your Menu Key
Go to Settings
Tap More Networks
Go to Network Mode
Select the Network that you want. For 4G/LTE, choose the LTE/CDMA option. For 3G, choose CDMA.
Tap OK and the device will apply the new settings and restart.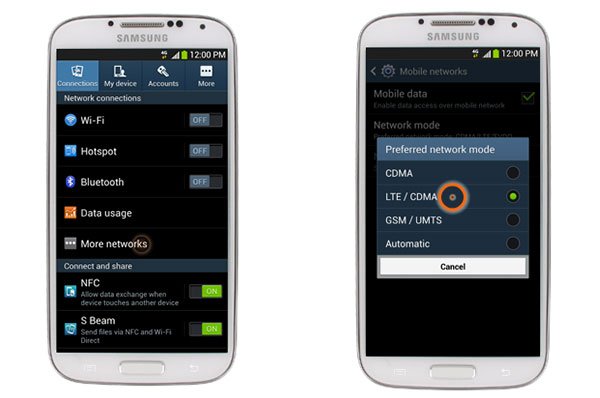 There you go! Enjoy your new blazing fast Samsung Galaxy S4!
EDIT: As per commenter Kevin, this works for Galaxy S4s on Verizon and Sprint. For other networks, it will connect to LTE automatically if available.