Here's how to download Instagram photos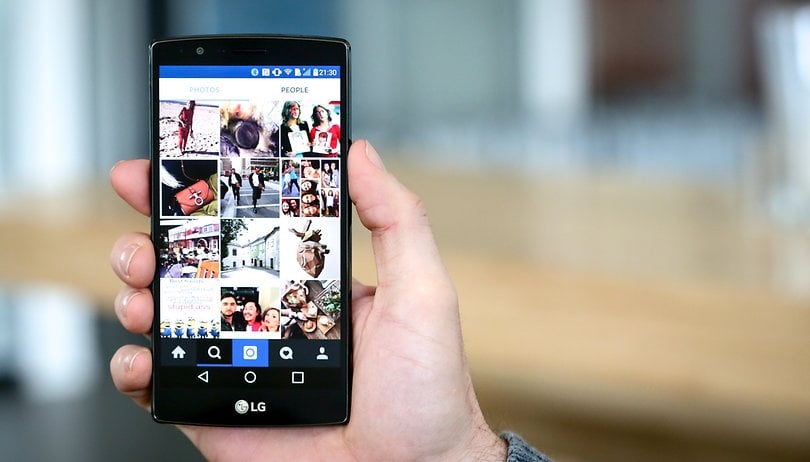 If your Instagram feed is as chock-full of amazing photography as mine is, then you've probably found yourself wondering how to download Instagram photos at some point. That's what we'll show you today: how to save Instagram photos from your stream and how to back up your own Instagram photos. NEXTPITTV
How to save photos on Instagram
The Instagram app doesn't automatically allow you to save photos (or even to zoom in, for that matter). We've already shown you how to zoom in on Instagram photos with just the Android system, but saving Instagram photos will require an app.
1. Download and install InstaSave via the button below.
2. Open the app and sign in with your Instagram login details. Your stream will be reproduced as selectable icons, just like in your Gallery app.
3. Find the image you want to save (you can search for users with the Search magnifying glass icon).
4. Tap the Save button at the top right of the screen – which looks like a floppy disk.
5. You'll see the save location of the folder, which you can then explore through your Gallery app.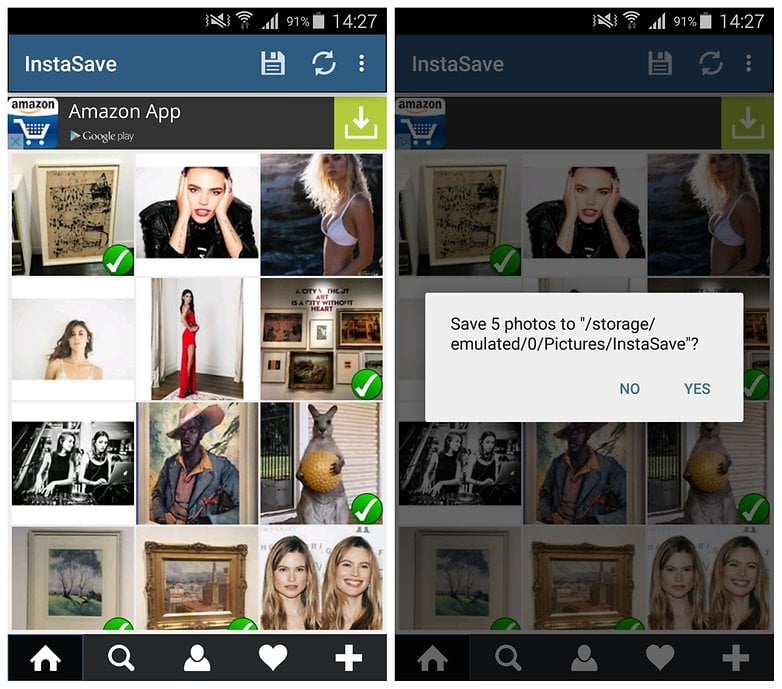 How to save your own photos on Instagram
If, at one point, you turned off Instagram's auto-save feature in a flurry of storage-saving madness, you might want to turn that option back on. If you've never poked around in the Instagram settings then you're probably safe and the app is auto-saving your uploaded photos to your device. But if you're not sure, it doesn't hurt to double check.
1. Open Instagram and go to your profile page at the far right.
2. Tap the overflow menu in the top right hand corner (the three dots).
3. Go down until you see the option for ''Save original photos'' and make sure the switch is flipped to the ''On'' position.
4. You can do the same for your videos too if you like. They'll be saved in a folder in your Gallery app.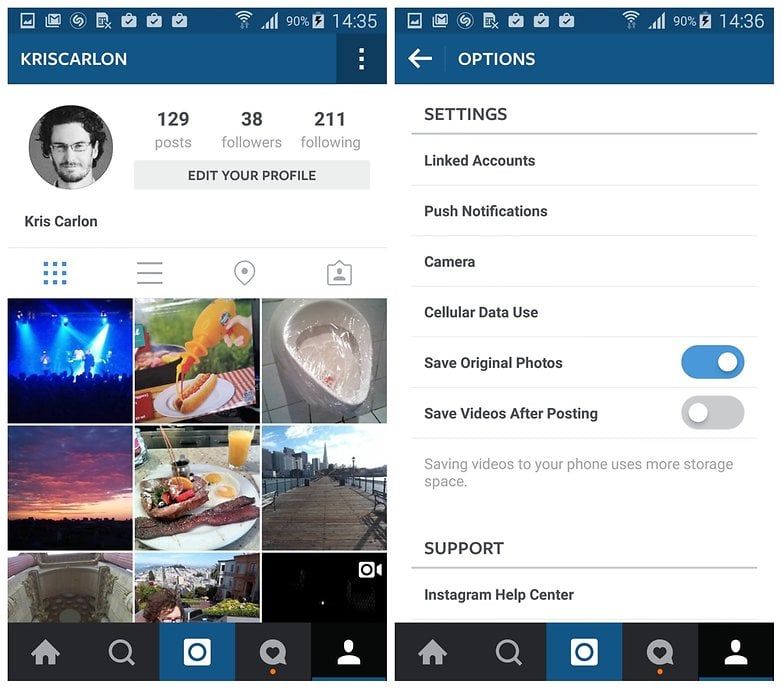 How to download your Instagram photos on PC
Say you've lost your phone and signed into Instagram on a new device. Maybe you'd like to download a copy of all of your Instagram photos to keep on your new phone? Or create an archive on your computer? That's easy to do as well, but you'll need to do it on a computer rather than via your phone.
1. Go to the Instaport site on your computer.
2. Login with your Instagram credentials.
3. Choose whether you want to download all photos or just selected ones.
4. Save the images to your computer.
5. If you want them on your phone now, connect your phone to your computer with a USB cable and copy the files to your phone.
6. Save them in the Instagram folder in your Gallery/Photos (or wherever you would like to keep them).
Do you save your Instagram photos? Did you know you could download other peoples' photos?