Now's the time: How to delete a Facebook account permanently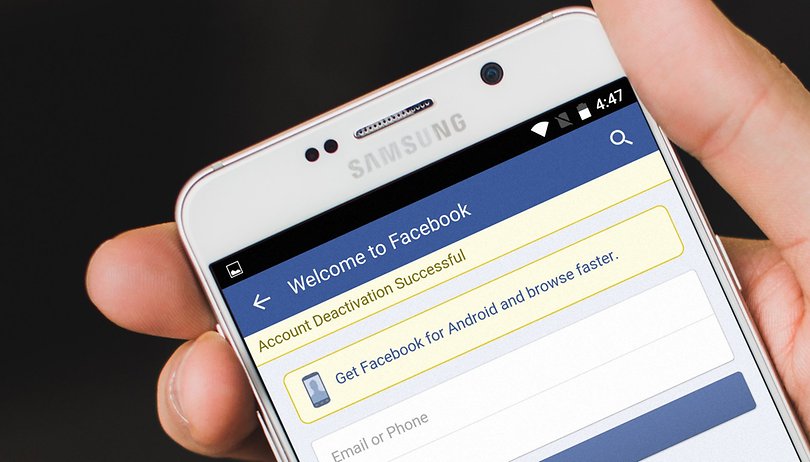 In the wake of the Cambridge Analytica privacy scandal, many feel that it's time to finally delete their Facebook account. We'll show you how to deactivate your Facebook account in just a few minutes. We also cover the more permanent solution of deleting your Facebook account for good.
You actually have two options to get rid of Facebook: you can deactivate your account (meaning it can be reactivated anytime afterward by logging back in), or you can deploy the nuclear option of permanently deleting your account, as recently recommended by WhatsApp co-founder Brian Acton.
Jump to:
What to do before you delete Facebook
I'll assume you've thought long and hard about the impact deleting Facebook will have on those with which you primarily communicate through the social platform. In some circles you'll simply cease to exist, so you'll have to figure out all-new ways to know what's going on in your friends' lives and get yourself invited to events. If you're good with this there are just a few things you should do first.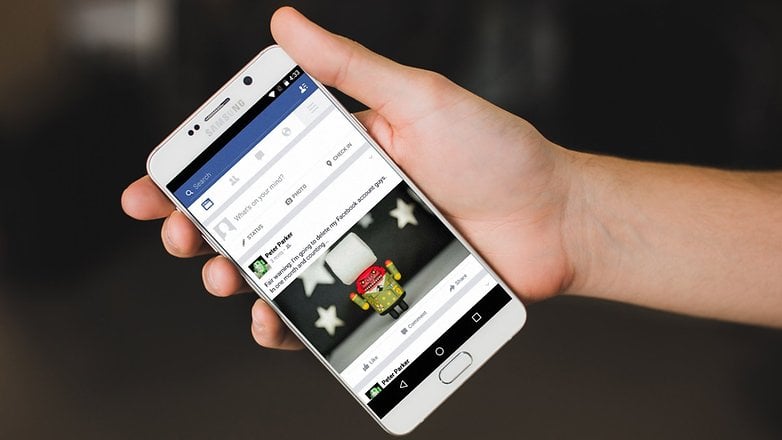 Give your friends fair warning
Let people know you're planning on leaving. Don't just delete your Facebook account without warning anyone first. Give people time to absorb the impending loss of your digital presence in their lives and let them chase up an email address, phone number or alternative means of knowing what you ate for dinner before you pull the plug.

Save what you can, forget the rest
Of course, if you're going to set up a fresh Facebook account then you probably only want to tell those people you actually want trying to friend your new account. Next, think about the massive store of data you'll be leaving behind: photos, chats, posts and location data. Try to grab as much of that content as you can before you kill Facebook entirely. Familiarize yourself with the other options: temporarily suspending your account, for example.
How to deactivate a Facebook account from your browser
If you're on desktop or sign into Facebook through your browser, here's how you can deactivate your account temporarily:
Sign in to Facebook
Click at the top right of any Facebook page
Select Settings
Click General in the left column
Choose Manage your account and then scroll down to click Deactivate your account
Your deactivated profile won't be visible to others on Facebook and people won't be able to search for you. Some information, such as messages you sent to friends, may still be seen by others.
If you change your mind, you can simply log in with your email and password and reactivate your account. This also applies if you use your Facebook account to log into another website or service. Reactivating your account restores all your data such as your profile, friends, photos and posts, back to the visible section of the site.
How to deactivate a Facebook account from the app
If you're committed, grab your phone and launch the Facebook app for the last time. Take a look around, breath in that virtual social air and hit the menu button in the top right-hand corner. It's the white one with three horizontal bars.
Scroll down to Account Settings, then General.
At the bottom of the Settings page you'll see Manage Account
This is what you're looking for tap Manage Account, then the small blue Deactivate option on the right
You'll be prompted to re-enter your password. Do so.
You'll then be taken to a departure survey asking you to explain why you want to delete your Facebook account. You have to pick something so do so. Facebook will throw some rather desperate attempts at you to convince you to stay (choose "I don't find Facebook useful" and it'll suggest you find more friends on the social network, for example).
Make sure to check the box at the bottom so you don't get follow up emails from Facebook after you delete your Facebook account.
Tap Deactivate and you'll be required to enter your password one final time. This is the very last step to deactivating your account. Once you tap Deactivate you'll be taken back to the app login screen and your Facebook account will be gone for good.
Now, just uninstall the Facebook app from your Android and enjoy all the spare time you have to actually, you know, talk to your friends in person.
How to delete a Facebook account permanently
To permanently delete your Facebook account, meaning it can never be resurrected, you have to specifically request Facebook to do this. The process can take up to 90 days to be completed. Logging into your account during this 90 day period will cancel your deletion request.
Follow this link to start the process of deleting your account. For more details on the difference between deactivating and deleting your Facebook account, visit this link.

Have you taken the plunge? How do you feel without Facebook?