How AI is changing tech jobs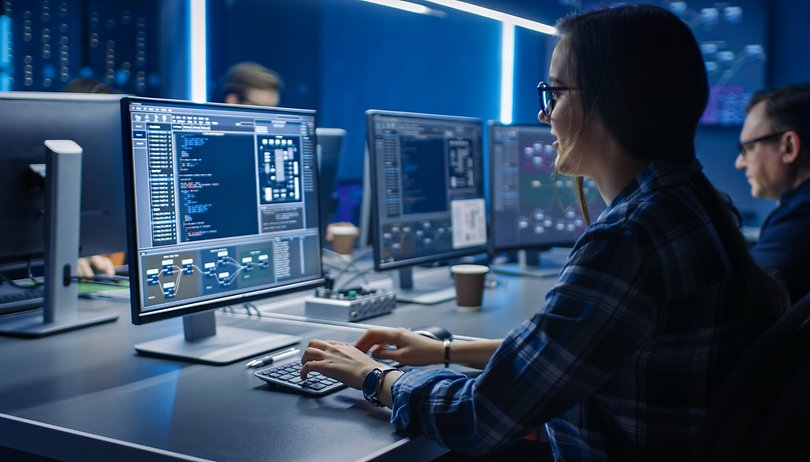 Tech workers can be forgiven for struggling to welcome their new AI overlords. Artificial intelligence, on the face of it, seems set to sink its talons into almost every competency a tech company requires, wiping some departments from the payroll and disrupting others.
The World Economic Forum did little to soothe anxieties when it reported last year that AI would abolish 83 million global jobs by 2027.
And after 18 months of tech layoffs (related not only to AI but to the fallout of the pandemic), more faces fell in late July when it emerged that Google plans to overhaul its Assistant tool to integrate generative AI.
The move by the tech giant will reduce headcount in that unit, according to an email sent to employees. Amazon is set to launch similar measures for Alexa, presumably with similar fat-trimming strategies; other firms are certain to follow suit.
However, being gloomy about the advance of AI is about as valuable as dreading Monday mornings: they're coming around regardless. Artificial intelligence in the workplace doesn't necessarily have to be a hostile takeover, and those on the optimistic end of the spectrum foresee a future in which we will welcome our new robo colleagues.
Displacement is not redundancy
For a start, in many cases, AI has led employers to displace workers rather than make them redundant, as it is broadly accepted that the human brain is still superlative at crucial creative tasks that call for nuance and life experience, such as problem solving and high-level decision making.
As a result, tech workers now in AI-compatible roles could find themselves well positioned if they reskill towards advanced IT and programming. A forward-looking study by McKinsey in 2018 predicted that demand for such high-level roles could increase by 90% in the next decade.
Not only that, but the same report predicted an increase in the need for workers with excellent social and emotional skills––the sort of keystone, diplomatic workplace skills that machines, by their very nature, struggle to master.
The tech sector roles most at risk in the fourth revolution include data entry and data processing, customer support, IT infrastructure/maintenance, cyber security, financial analysis and content creation.
If you're curious about how resilient your current role is to the advance of automation, a Swiss university has produced an online checker.
New sectors are already forming, however, to keep up with the demands that AI places on us as workers and as human beings. These include the areas of AI regulation and governance, AI ethics within firms and dozens of tech roles aligned specifically to wrangle the power of this new technology.
Upskill for resilience
The key for human tech workers will be to identify gaps in their own knowledge base and either upskill or re-skill for success in a future workplace that pivots around AI.
Some firms have been proactive about bracing their workers for the AI onslaught. Ikea retrained thousands of its customer service staff in remote interior design advice, and claims to have had no loss in headcount.
As early as 2019, Amazon began retraining a cohort of its American workers via its $700m Upskilling 2025 project. The aim was to compensate for the inevitable automation of the brand's warehouses.
Reskilling will be as crucial as upskilling for tech industry workers, and frontline skills putting humans in roles in the trenches alongside bots will be paramount. These include prompt engineers, AI trainers, AI auditors, AI ethicists and machine managers who oversee the hardware that AI runs off.
The NextPit Job Board is a great place to search for new roles with dozens of firms, including the three below, who are stepping up in the era of AI.
Applied Research Scientist, Generative AI, Apple, Cupertino
Apple is building towards its AI future with recruitment of Applied Research Scientists with expertise in Generative AI to enhance products and experiences. The right candidate for this role can leverage the latest generative models to create new features. Proficiency in Python/C++, ML toolkits and deep-learning systems are key. A Master's or PhD in computer science or similar, as well as at least five years' of applied ML/product development is required. Read about joining this exciting chapter for Apple and apply here.
Head of Generative AI, Startup Business Development, Amazon Web Services, New York
An opening for an experienced ML Startup Business Development lead has arisen at AWS. Founders of ML startups will look to you for guidance, to drive investor relations and promote AI technologies. You should have equal business acumen and tech talent, and have a strategic brain in order to collaborate on a human level for an AI future. Thought leadership content and initiatives to spur startups on should be in your toolkit. Read more about this role, which promises work-life balance and mentorship now.
Technology Specialist, AI Application Development, Microsoft, London
Microsoft is seeking a Technology Specialist for AI Application Development. You'll showcase Microsoft's AI solutions––focusing on proof of concept applications––and collaborate with the AI team to win new business and share your tech expertise. As well as experience of technical pre-sales or consulting, full stack development knowledge (Azure application and AI service) is preferred. A certain amount of travel is required for this high-profile role. Learn more about working for Microsoft and apply here.
Ready to embrace your AI future? Hundreds of established and emerging roles in artificial intelligence can be browsed at the NextPit Job Board!