Best Honor 8 tips and tricks to get the most out of your Android device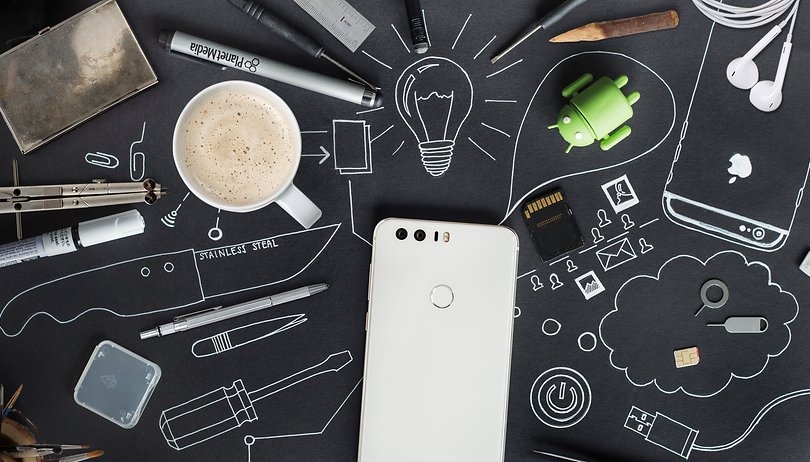 The Honor 8 is the latest flagship from the young Chinese manufacturer, a subsidiary of Huawei. Launched last September in the boulevards of Paris, the smartphone has already been extremely successful. In this article, we're going to let you in on some tricks and tips for this device.
Get the most out of the camera
Like the Huawei P9 or the Mate 9, the Honor 8 has an ingenious dual camera. We have a lot of advice on how to get the most out of it, and how to improve the photo quality of images that you take with it. Selfies, photos, videos, we're going to give you all the options we know are available in this article.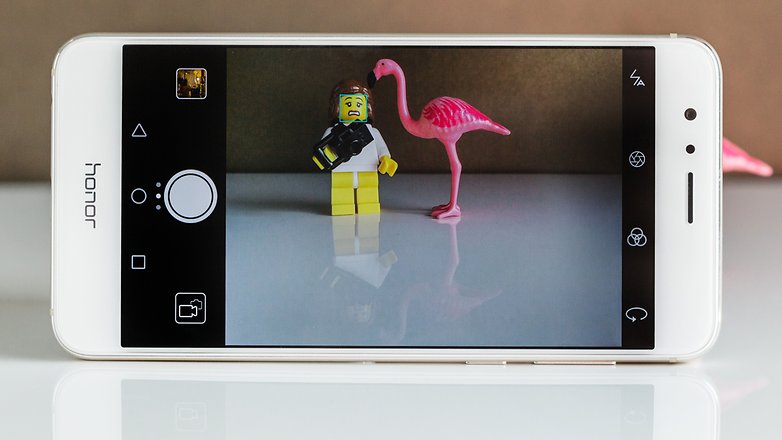 Protect an app when going into standby mode
Like all Honor and Huawei smartphones, Honor 8 will automatically shut down apps when it goes into standby mode which can be very annoying. Luckily, you are able to avoid this. Go to Settings > Advanced settings > Battery manager > Protected Applications. By activating the protection for individual apps, they will continue to work after going into standby.

Another possible option is, go to phone management app, then select Lock applications > Protected apps.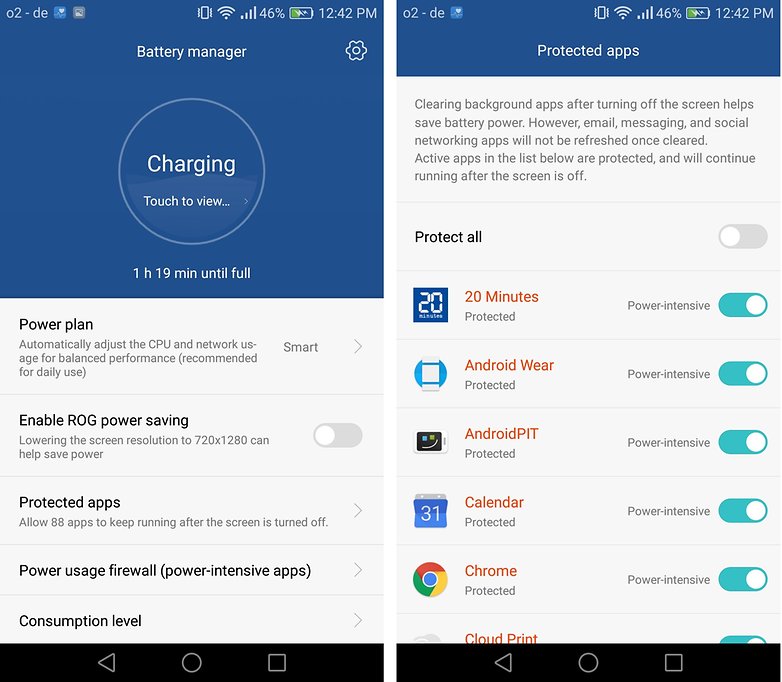 Configure the Smart key
The Honor 8 has a Smart key, which offers you even more functions. This clickable button is the same you use for the fingerprint scanner. By default, certain actions are already configured to the buttons. That way you can push it once, twice or you continually press down. It is possible to change these actions and personalize them according to your needs.

To do this, go to Settings > Smart assistance > Smart key.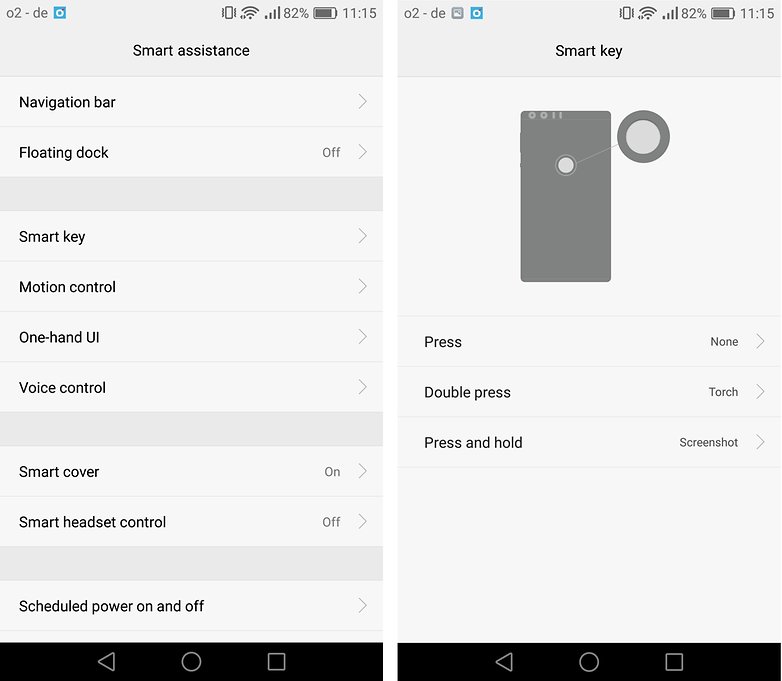 One-handed mode
Although the Honor 8 isn't a phablet, some users find the smartphone to be too big to fit in their hands. Nevermind! Honor thought of everything and introduced a one-handed mode that temporarily reduces the screen size and allows you to use it more easily.

To activate it, simply go to Settings > Intelligence assistance > One-handed interface. Choose what is most comfortable for you.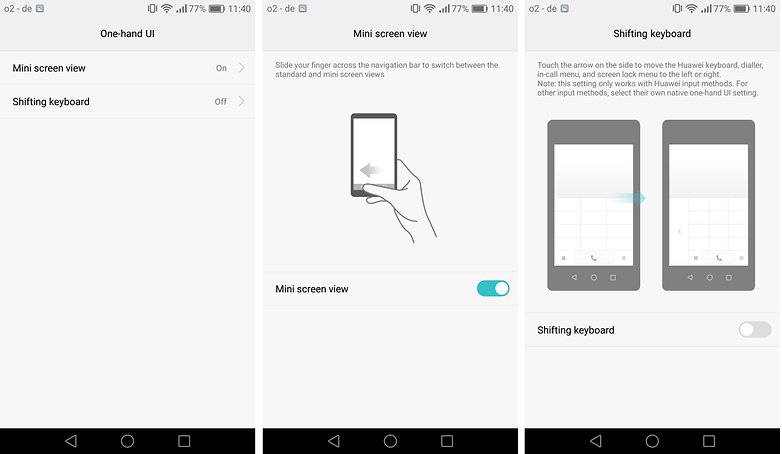 Take a video of your smartphone screen
The Honor 8 also allows you to take videos of your screen. Capturing a video is easy and is done in Full-HD resolution. This type of function, which isn't specific to Android, aimed specifically at gamers and developers since it allows them to showcase and share their activities and / or tutorials on apps and games.
There are two ways to take a video of your Honor 8 screen:
By simultaneously pressing Power + Volume up
Via the shortcut bar and pressing Screen recording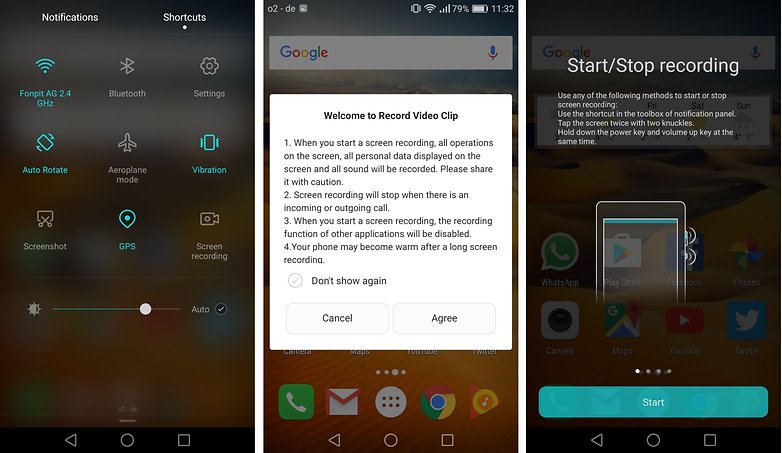 Change the transition style between welcome screens
Having trouble moving between welcome screens? You can change that. To do this, press and hold down the screen and then select Transitions. Choose the one that you want. To confirm your choice, press on the preview window.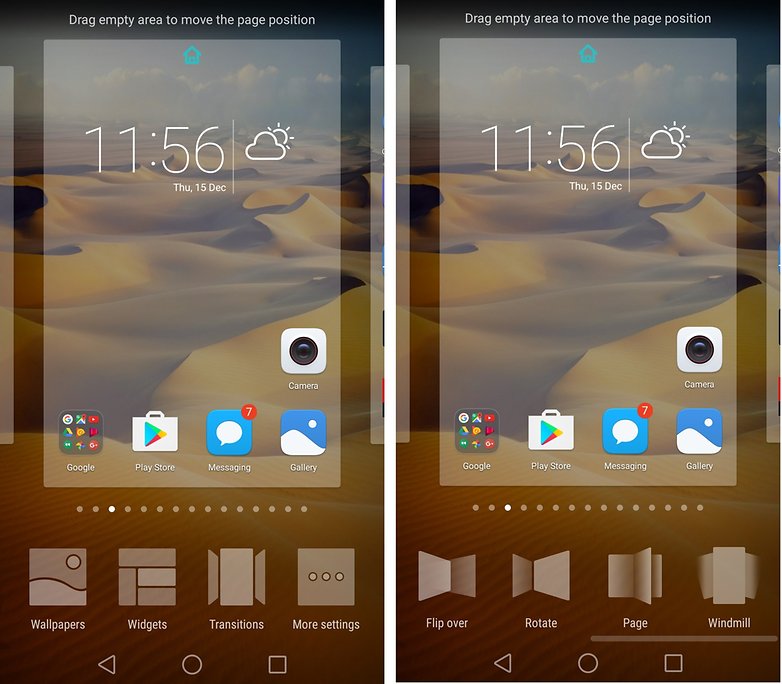 Hide an application
Want to hide an app that you have downloaded? It's possible with the Honor 8. To access the interface for hidden applications, do a pinch to zoom in on the home screen. Use two fingers to zoom (like a pinching gesture in reverse). Then press Add to select an application.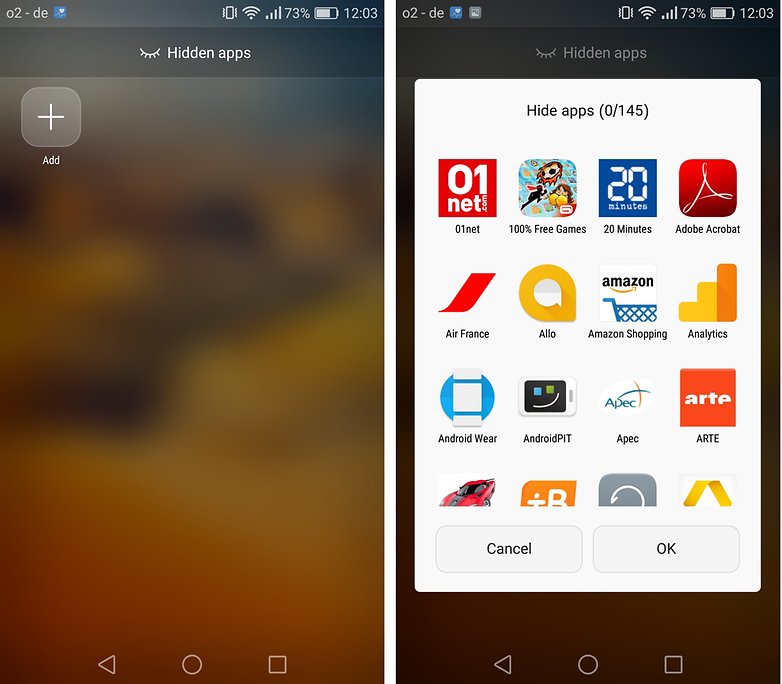 Touch combinations for the Honor 8
Like every other Android smartphones, there are shortcuts that can save you in certain delicate situations. Here's a non-comprehensive list of touch combinations to use when your smartphone is turned off.

Without the charger connected:
Volume down + Power: Normal restart
Volume up + Power: Restart (Restart the system / Restore Factory settings / Delete cache)
Volume up + Volume down + Power: To manage a folder from the "dload" file on the SD card (such as when there is a serious software issue)
With the charger connected:
Volume down + Power: Activate Fastboot mode (only for those who have the necessary knowledge)
Volume up + Power: Restart (Restart the system/ Restore factory settings/ Delete cache)
Volume up + Volume down + Power: To manage a software file from Hisuite (Install it onto your PC before the procedure)
Do you have any other tricks or tips to share with us for the Honor 8? Have you tried any of these ones yet? Let is know in the comments!