Great multi-tasking apps for Android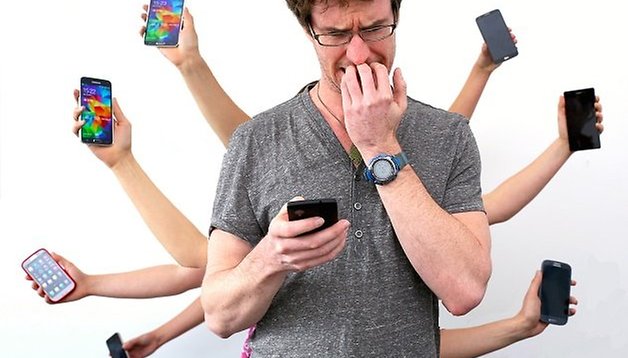 The more we use our devices the more we switch between apps endlessly, sometimes only for a second or two before switching back. We already have some nice multitasking tools on devices like the LG G2 and Samsung 's Multi-Window and ToolBox features. I thought I'd put together a list of my favorite apps for multitasking, app switching and just generally being more efficient on my Android.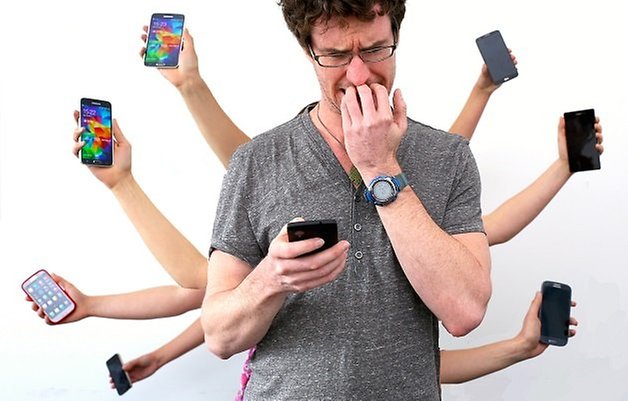 Multitasking
Multitasking, is as the name implies, a multitasking tool for Android. You set up the app as a swipeable sidebar menu, just like the navigation drawer, that will appear on any screen. Once open, you have a list of useful 'app' functions to choose from that will then appear as floating windows. You can open multiple windows at once and choose from a wide selection, including video player, calculator, calendar, browser, file explorer, compass and plenty more. The only condition is that you're not able to use your personal apps, just the ones supplied by the Multitasking app (but these work fine). It comes with popup ads (not in the Pro version) but these can be blocked by using AdBlock Plus.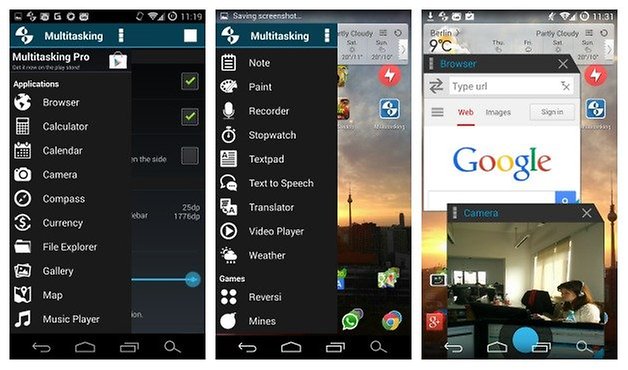 HoverChat
HoverChat, formerly known as Ninja SMS, is a popular and super simple SMS/MMS app that does much the same as Chat Heads in Facebook's app do: when a message comes in, a little bubble will pop up with your contact's pretty face in it to alert you to the message. You can either tap the bubble to read the message there and then, whatever you're doing, and reply, or you can drag the bubble around to continue what you were doing and answer it a little later, or just dismiss it completely. The same kind of functionality is available for your instant messengers too: from Viber and WhatsApp to Facebook and KakaoTalk.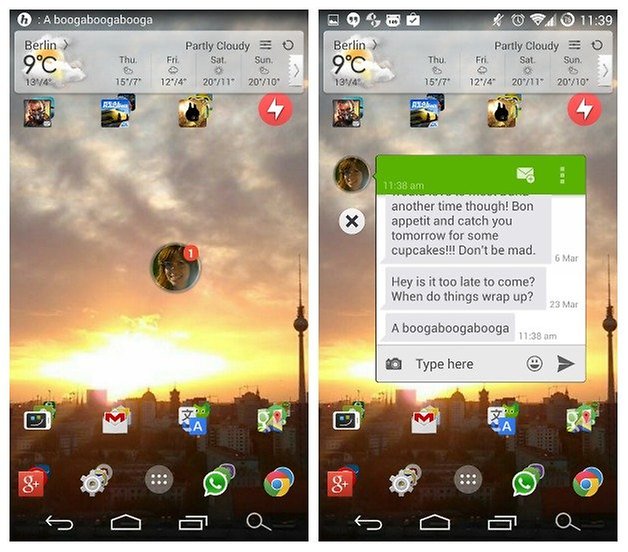 Edge: Quick Actions
This is more of an app switching tool than a multitasking tool, but it's so handy that i feel like I'm multitasking whenever I use it because I'm saving so much time. Edge is an ever-ready sidebar that pops up and displays your most recently opened apps, along with a handy bunch of stock options like Wi-Fi, data connectivity, Bluetooth, vibrate and so on. While you can get these via the recent apps button and Quick Settings, the combination of both in a minimal little popup is perfect for me. If you're using this app as well as Multitasking, you'll may need to put their activation areas on opposite sides of your screen, depending on how big the activation area is and your particular usage habits.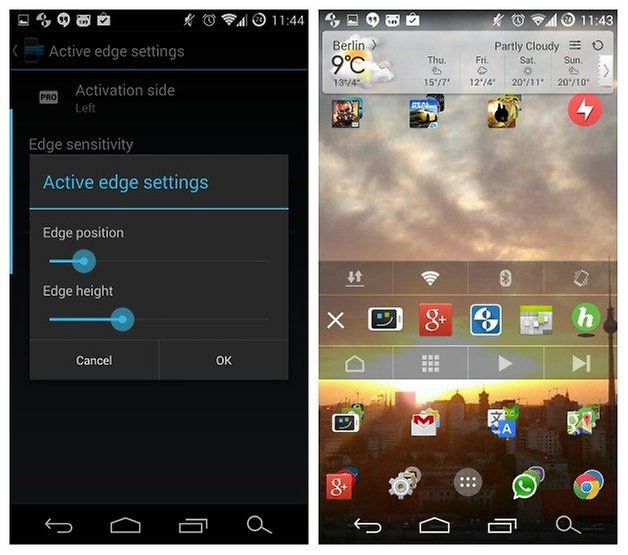 Honorable mention: Link Bubble
I'm also a huge fan of Link Bubble. This isn't really a multitasking app but it's a great efficiency tool. Basically, Link Bubble lets you load hyperlinks in the background and continue with what you were doing until your link is ready. When browsing in Chrome, Google+, Twitter, whatever, when you tap a link a little bubble pops up and starts loading the linked page. You can then keep reading until it is ready, rather than sitting there looking at a white page while it loads. Once you start using Link Bubble, you'll wonder how you ever put up with the old method for so long. The free version supports one app and one bubble at a time, but the pro version supports all of your apps and unlimited bubbles.
Are you using any of these apps already? What other multitasking tools do you use?