Google Wallet Now Saves Passes, Tickets and Driver's License ID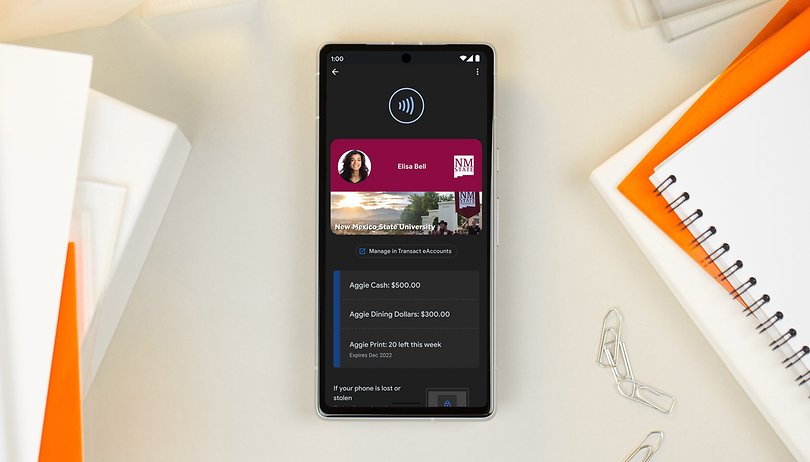 Google is updating its Wallet service, which has replaced Google Pay since last year. The search giant said that the Wallet app can save a wide range of passes and IDs, including train and flight tickets in many countries all the way to insurance cards and personal IDs. Even adding a driver's license is supported in select states in the USA.
Google planned to make the Wallet an all-in-one service to store IDs and cards on top of catering payment services for smartphones and devices running on the Android OS. Apparently, they are starting to deliver some of those promises. For instance, it recently expanded contactless payments for Wear OS devices that let users pay using their smartwatch such as the Pixel Watch (review).
Add passes to Google Wallet App via photos
In the latest blog post, users can soon start adding more types of passes in a couple of ways. First, saved photos of passes with barcodes or QR codes can directly be added to the Wallet app through the gallery. Examples of these are gym memberships and parking and transit tickets that you can digitize and not worry about losing physical copies.
And those using Google's RCS (Rich Communication Services) will have the option to save received passes on the messaging app like train tickets and airline boarding passes. You will first manually confirm that you're adding a ticket or pass before it is eventually loaded in the app. Similar to the first feature, it is yet to be released in some countries, such as Vietnam airlines and Spain's Renfe train operator. However, Deutschlandticket passes are now live for Germany, according to Google.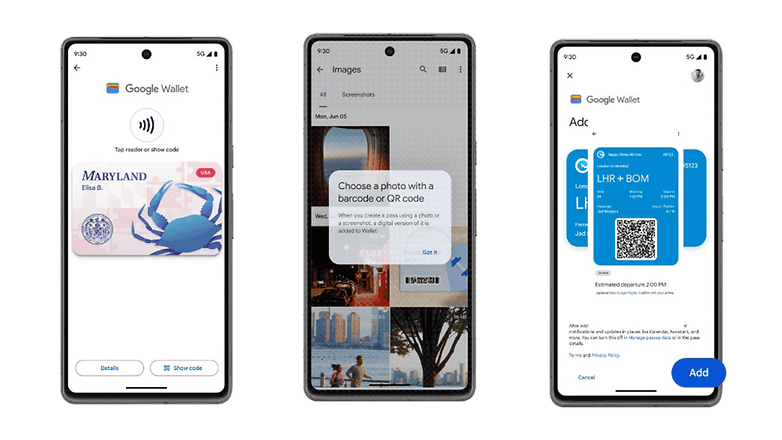 Support for adding personal IDs in Google Wallet in more US states
When it comes to personal IDs, those residing in Maryland can start to integrate their state-issued IDs with the Wallet app, including driver's licenses, and later use this during pre-boarding security checks with TSA in select airports. The company said this will also arrive to residents of Arizona, Colorado, and Georgia, although it's unclear when.
Another ID format the app supports is for health insurance cards. It is already available in the USA while users in the UK will be able to do it via the HRMC app. Google is also partnering with Humana, a well-known insurance provider in the USA, and they plan to release digital health insurance IDs in the future. And given these kinds of identification documents bear sensitive information, biometric authentication is required every time a user can access them.
Have you tried using Google Wallet? Which features do you think are very useful to you? We're listening, hit us up with your best answers in the comments.