Google Pixel Fold: Out of Rumors and Into Reality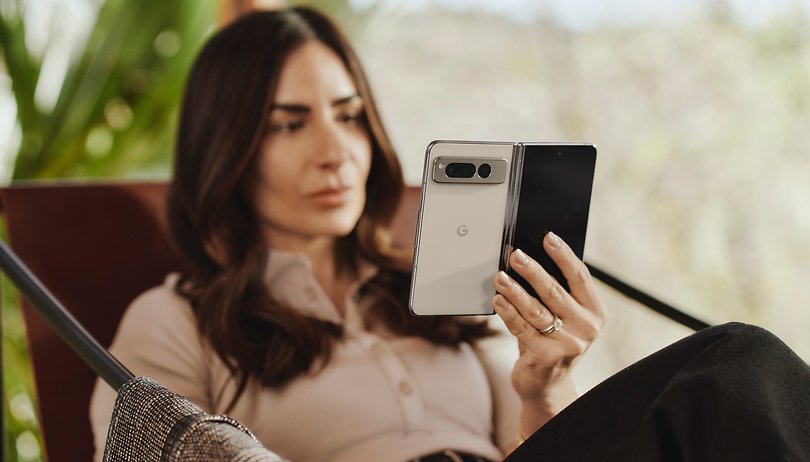 Much like the Google Pixel Watch, the first foldable device from the Mountain View company has frequently been written off. However, as the saying goes, rumors of its death have been greatly exaggerated. Henceforth, it will be officially recognized as the Google Pixel Fold.
The foldable phone was announced at the Google I/O 2023 developer conference, which kicked off today. In addition to introducing the Google Pixel 7a and the Google Pixel Tablet (complete with speaker dock), the conference also showcased the long-awaited foldable Android smartphone, complete with pricing and availability details.
Google Pixel Fold: The Myth is Finally Materialized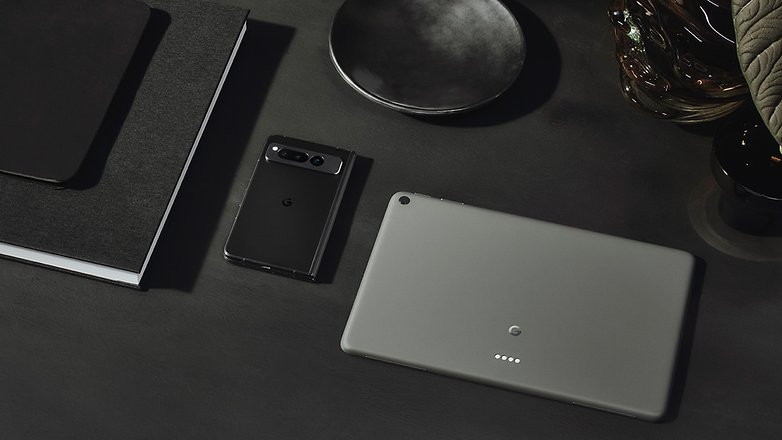 Be honest: Who among you had given up hope for a Google Foldable? Well, as of today, the IPX8 certified Google Pixel Fold has been officially unveiled. Mountain View proudly proclaimed it the "thinnest foldable smartphone" during the opening of Google I/O 2023.
This claim, based on dimensions of 139.7 x 158.7 x 5.8 mm unfolded, or 139.7 x 79.5 x 12.1 mm when folded, remains to be validated. The current record holder for the thinnest foldable is the Xiaomi MIX Fold 2 (review), measuring 5.4 mm when unfolded and 11.2 mm when folded. Is Google unaware of its competitors, or do they just love a good challenge?
The dimensions and 283 g weight house a 7.6-inch OLED display boasting a resolution of 208 x 1,840 pixels (380 ppi) and a top refresh rate of 120 Hz. Google mentions a peak brightness of 1,450 nits when under direct sunlight, while maintaining 1,000 nits indoors.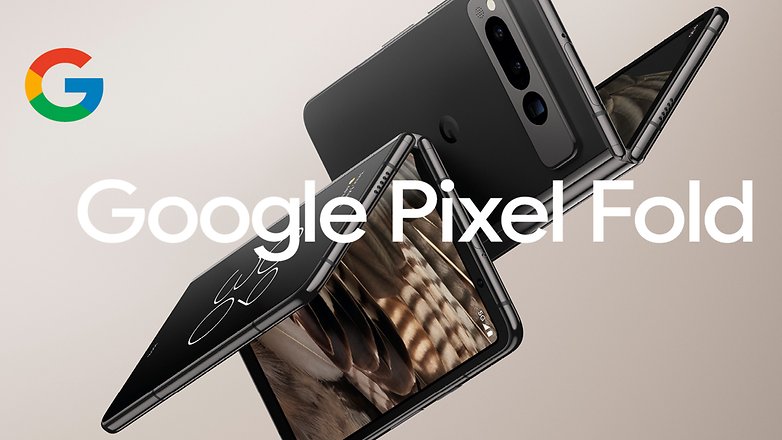 The external 5.8-inch OLED panel, boasting a resolution of 2,092 x 1,080 pixels (408 ppi), is also impressively sized. Shielded by Corning Gorilla Glass Victus, this display supports up to 120 frames per second. Outdoor brightness peaks at 1,550 nits, while indoors, it can reach a maximum of 1,200 nits.
The foldable is powered by Google Tensor G2
Under the hood, as expected, the Google Tensor G2 handles operations in tandem with 12 GB LPDDR5 RAM and a choice of 256 or 512 GB of internal UFS 3.1 storage. Those who were anticipating the Google Tensor G3 will need to hold out until fall when the Google Pixel 8 and Pixel 8 Pro will debut with this SoC (System on a Chip).
The Titan M2 coprocessor ensures security. Energy is supplied by a robust 4,821 mAh (minimum 4,727 mAh) battery which offers 30 W fast charging—brace yourselves, this is not even the best value in comparison to Samsung.
Nonetheless, Google consistently impresses with its outstanding camera capabilities, and the Google Pixel Fold is no exception. The rear main camera is a 48 MP quad-PD unit with optical image stabilization (OIS).
This is supplemented by a 10.8 MP ultra-wide-angle lens and another 10.8 MP telephoto camera offering 5x lossless and 20x "Super Res" zoom. It also features LDAF and a flicker sensor. While this may not seem extraordinary on paper, Google has a track record of leveraging its software to extract remarkable performance without resorting to a megapixel race.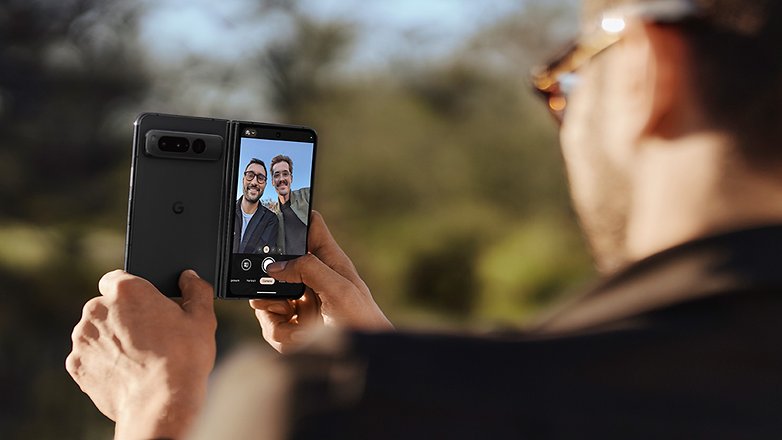 Before I forget: two front cameras are also included. An 8 MP camera on the inside and a 9.5 MP camera on the outside, both with an 84-degree field of view. The programming capabilities I mentioned earlier are also employed in features like Magic Eraser, Photo Unlur, Real Tone, Face Unblur, Night Sight, Top Shot, Frequent Faces, Dual exposure controls, and many more camera functionalities.
The device is equipped with stereo speakers, three microphones, and a USB 3.2 port. It's now available for pre-order in Obsidian and Porcelain color options, with prices starting at $1,799. Pre-orders start today. We'll update you later on the price for the 512 GB storage variant.
So, who is going to order a Google Pixel Fold? If someone actually shouts yes, then I would also like to read the reason in the comments!