Google Pixel 4a review: Android's no-brainer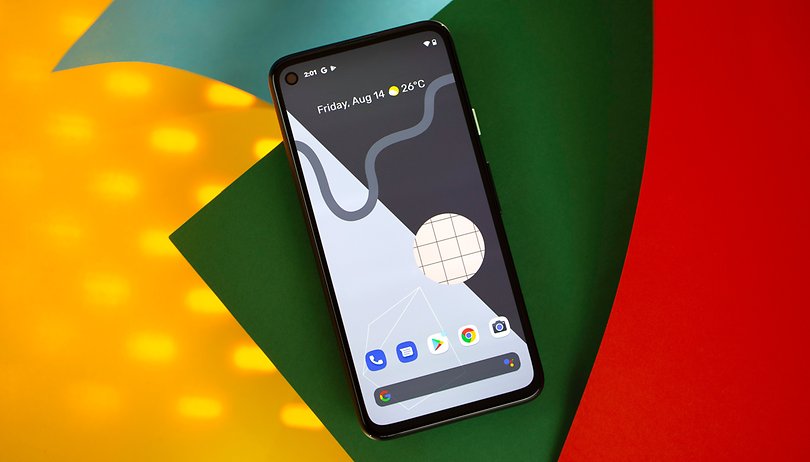 With the Pixel 3a, Google launched head-first into the busy midrange smartphone market in 2019. The formula was simple, cut the premium trimmings but keep the flagship camera. With the Pixel 4a, Google has continued along the same road. But can the Pixel 4a compete in the most competitive sector of the smartphone market in 2020? Let's find out.
Good
Compact design

Great camera

Clean, optimized software

3.5mm headphone jack
Bad
No 90 or 120Hz display

Weak gaming performance

Easily scratchable polycarbonate back
Google Pixel 4a: All deals
Google Pixel 4a release date and price
The Google Pixel 4a comes in at what is quickly becoming the pricing sweet spot for these types of cut-price flagship variants. In the USA, the price is been cheaper than the $399 Pixel 3a from last year at $349. For customers in the United Kingdom, the price is like-for-like at £349. The days when the pound sterling was strong enough for American manufacturers to convert accordingly are over. In Europe, the Pixel 4a costs €340.
Interestingly, the Pixel 3a is still on the Google Store for $399, and the Pixel 4 - which launched at $799 - has now been discontinued. Essentially, if you want a Google Pixel phone in 2020, the Pixel 4a is kind of your only option... until the launch of the Pixel 5 and Pixel 4a 5G of course.
What I like about the Google Pixel 4a...
The compact form factor
The death of the compact smartphone has been coming for a while, but for those looking to buy a smartphone in the $300-$400 price range, the options are even fewer and far between. With its 5.81-inch display, the Pixel 4a stands almost alone in the mid-range market for phones that are easily pocketable. The display on the 4a is 4.5 percent bigger than the 3a, but the bezels have been reduced. Add in the new hole-punched display and you get a package that is so pleasantly compact, and yet so rare these days. Sure, the Pixel 4 was also nice and handy, but that cost $799 at launch and has now been discontinued.
I can understand why manufacturers are chasing consumers who want bigger screens for media consumption and gaming, but personally I miss compact phones. If you want a Samsung, for example, you'd have to stump for the $999 Galaxy S20 to get anything close to the size of the Pixel 4a. The Galaxy A51, which is similarly priced to Google's new mid-range smartphone, has a large 6.5-inch display.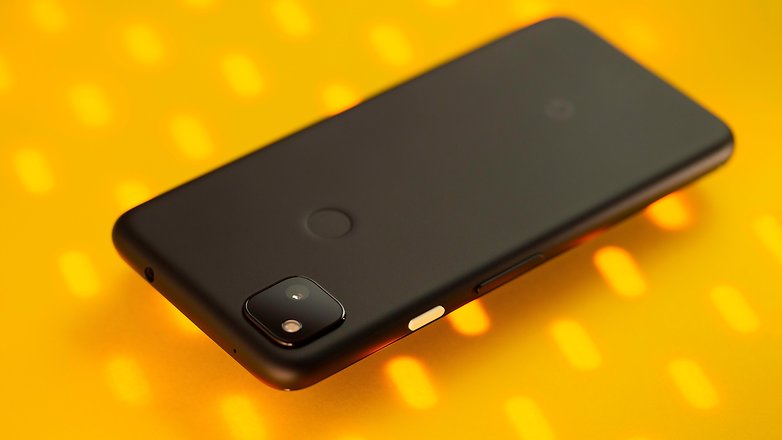 The flagship main camera
For the Pixel 4a, Google has gone with a single shooter, just like the good old days of Pixel smartphone. The basic 12.2-megapixel sensor is unlikely to raise any eyebrows on paper, but its Google's camera software that makes this setup so successful. This is essentially the same main camera you get on the flagship Pixel 4. The telephoto lens, which marked Made by Google's first venture in dual rear cameras, is gone, but it's hardly a huge loss.
We may have moved onto a world where 108-megapixel sensors and 50x periscope zooming are all the rage, but there's a lot of people out there who just want to point, shoot, and end up with fantastic results every time. That's what the Pixel 4a camera gives you. You also still get the impressive Night Sight mode from the Pixel 4, plus the astrophotography stuff that we saw come to Google's flagship last year.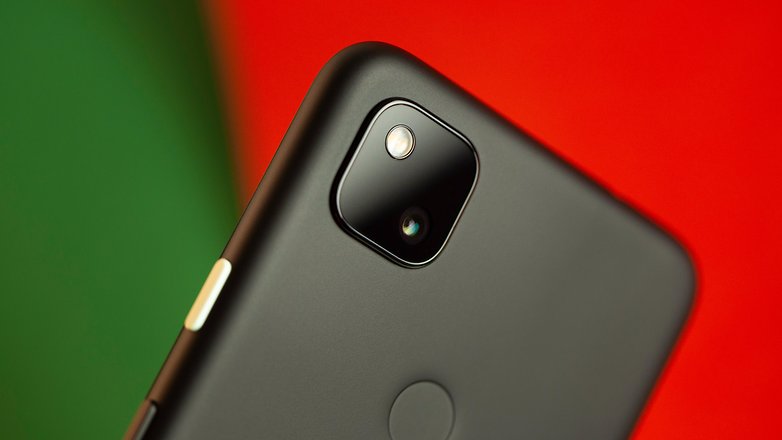 The front camera is an 8-megapixel sensor and gets the job done just fine. As Night Sight is so heavily reliant on software algorithms to do its magic, you can also use it on the selfie camera for those late-night Instagram pouts.
The best-optimized Android software you can buy
Pixel smartphones have always been the benchmark for clean, stock Android software with some hidden goodies and Google projects. The Pixel 4a comes with the latest Android 10, and retains a lot of those baked-in features you got on the Pixel 4 such as Live Transcribe and Live Caption - which has been enhanced so that the on-device AI can now be used for voice and video calls. You can also already download the Android 11 beta on the Pixel 4a.
This is not high-end hardware, but Android runs smoothly and quickly on this device. You also get three years of software updates if you buy a Pixel 4a today, which is nice. If you are looking to avoid the bloatware - and newly added ads in some regions - on Samsung's OneUI interface, pure Pixel Android is what you want.
What I don't like about the Google Pixel 4a...
The rear-mounted fingerprint sensor
For the Pixel 4, Google ditched fingerprint scanning as a means of unlocking in favor of facial recognition powered by the new Soli Radar technology. To get the cost down suitable low, this year Google has returned to the rear-mounted fingerprint sensor as we got on the Pixel 3a.
The fingerprint sensor is not bad per se, but after being conditioned to in-display fingerprint sensors and facial unlocking methods for the best part of 18 months, going back to a rear-mounting scanner is a little jarring at first. I appreciate that not everybody uses as many phones as a tech reviewer does, and that a lot of consumers coming to the Pixel 4a will be switching from phones that also have a rear-mounted fingerprint sensor, but I still favor a scanner at the bottom of display a la the iPhone SE 2020, rather than one on the back of the phone. This is a personal bugbear, sure, but it's one that made the Pixel 4a feel a little award during my first couple of days using it.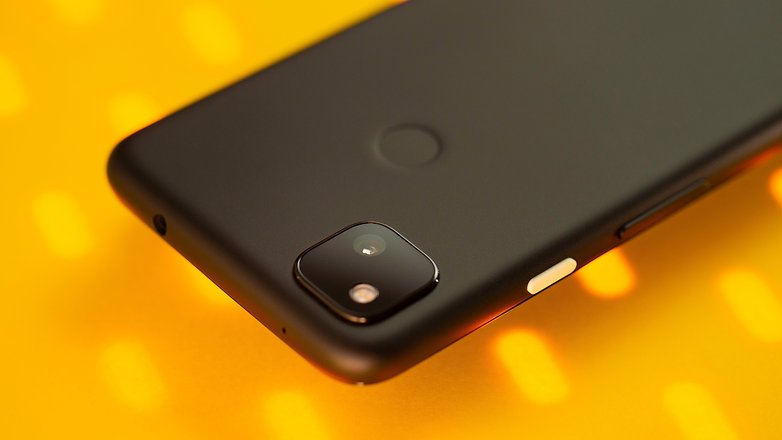 Speaking of what's going on at the back of the phone, the polycarbonate used here is also easily scratched. I've only been using the Pixel 4a for a week and have already managed to add a couple of my own personal signs of wear and tear. A case is advisable.
The lack of a high refresh rate
My second gripe about the Pixel 4a is also one the result of having 'all the phones'. There is still an army of people who believe that you can't really notice the difference between a 60Hz display and one running at 90 or 120Hz, but let me tell you, after starting at a 120Hz display for the last six months, you really see the difference.
After a period of adjustment, it becomes less noticeable, but there are still moments where transitions feel slow and sluggish, even when just switching or closing apps. Scrolling through long articles, social media feeds, or websites is also a giveaway that you have downgraded somewhat, or are compromising on the experience by being limited to a refresh rate of 60Hz.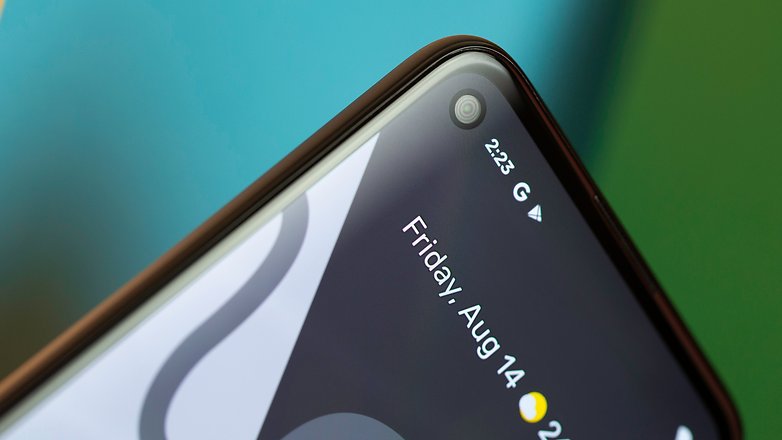 The performance (for gaming)
The third thing I don't love about the Pixel 4a is one where you can't accuse me of being a privileged tech journalist with access to lots of expensive equipment. The budget Pixel comes with a Snapdragon 730G chipset from Qualcomm. It's an 8nm SoC and, on paper at least, should be able to comfortably handle the needs of most smartphone owners. Whilst that is true, I was a little disappointed by the overall snappiness of the Pixel 4a. It's not bad, and many will be able to live with it, but even during daily usage, everything is just a fraction of a second slower than you'd really want.
Gamers, or those who really push their phone's hardware to the limit, are likely to be disappointed here. As you can see in the benchmark results table below, the Pixel 4a is well behind even $400-$600 smartphones in terms of graphical performance. The OnePlus Nord, whilst more expensive, is going to be the go-to mid-range smartphone for gamers this summer.
Google Pixel 4a benchmark comparison:
| | LG Velvet (765G) | Google Pixel 4a (730G) | OnePlus Nord (765G) |
| --- | --- | --- | --- |
| 3D Mark Sling Shot Extreme ES 3.1 | 3001 | 2467 | 3219 |
| 3D Mark Sling Shot Vulkan | 2787 | 2267 | 3002 |
| 3D Mark Sling Shot ES 3.0 | 3984 | 3542 | 4425 |
| Geekbench 5 (Simple / Multi) | 536 / 1852 | 548 / 1618 | 605 / 1936 |
| Mémoire PassMark | 20276 | 19385 | 21799 |
| Disque PassMark | 66528 | 47659 | 64489 |
There's only one memory configuration available for the Pixel 4a. It comes with 6GB of RAM and 128GB of non-expandable internal storage.
Finally, battery life was a major issue on the Pixel 4. The cell was just too small, and the 90Hz display and Soli Radar technology absolutely killed your battery life. It became a running joke in our editorial office. Fortunately, the Pixel 4a has alleviated a lot of these issues by trimming the energy-hungry tech. The Pixel 4a, with its measly 3,140 mAh battery, will get you through a full day of usage, just about. Don't expect much more than that, though.
Google Pixel 4a technical specifications
Final verdict
The excitement around the Google Pixel 4a - and the iPhone SE 2020 for those committed to Apple's ecosystem - leads me to feel like a real shift is taking place in the smartphone business. Sure, flagships are lovely to use and if you have the means, go for a $1,200 phone, but the Pixel 4a is the no-brainer for those who want an Android mobile experience without a 24-month contract from a carrier.
The sacrifices you have to make to get down to that $349 price tag are the type that plenty argue are superfluous on the high-end phones. High refresh rates at 90 or 120Hz that are noticeable only after a period of adjustment (that can be reversed), extra camera sensors and periscope zooming, extremely fast charging, tonnes of RAM, 5G connectivity, these are all things 90 percent of users can live without.
Then add to the mix that fact that so-called 'slimmed down' phones come with features of the past that many still love, such as external fingerprint sensors, compact screen sizes, and the 3.5mm headphone jack, and we've arrived at a place where even when you completely disregard the price, there are users out there who actually prefer the features of these sub-$400 phones over the $1,000+ flagships. I am becoming one of them.
Google should sell plenty of Pixel 4a smartphones this year, and I can totally see why. If you're looking for a compact, stock Android smartphone with a fantastic single shooter, you've found it.