Pixel 3 vs Pixel 3XL: what's in a notch?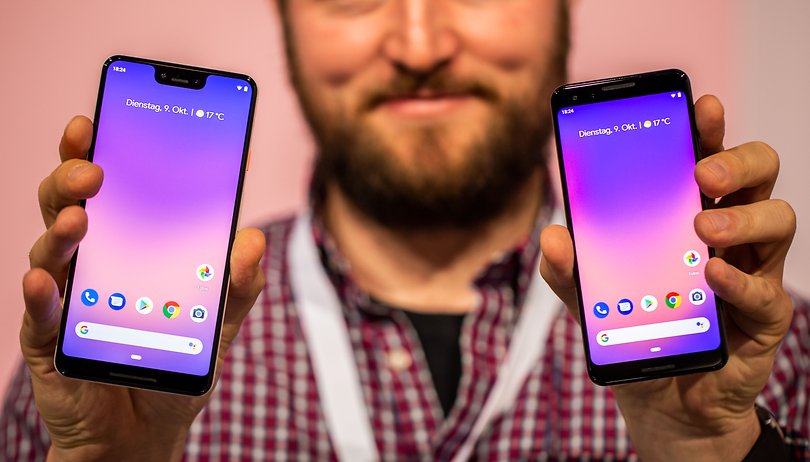 Is the Pixel 3 or the 3 XL version better? It's a matter of taste but also of needs. Size, price and features differ between the two new smartphones made by Google. Discover what distinguishes them, so you can make the right choice!
One or two-handed use?
The big difference that immediately catches the eye is the size of the two devices. The Pixel 3 XL is the larger of the two at 159x76.7x7.9 mm compared to 145.6x68.2x7.9 mm of the Pixel 3. And as we have said several times before, the sizes, in this case, matter.
The Pixel 3 can be easily operated with one hand and can be conveniently stored in a regular trouser pocket. To reach every corner of the display on the Pixel 3 XL you will need to use two hands. Putting it in your pocket is possible but not as simple and convenient as it is for the standard model. Also in terms of weight, there is a difference that must be considered. The Pixel 3 is about 40 grams lighter.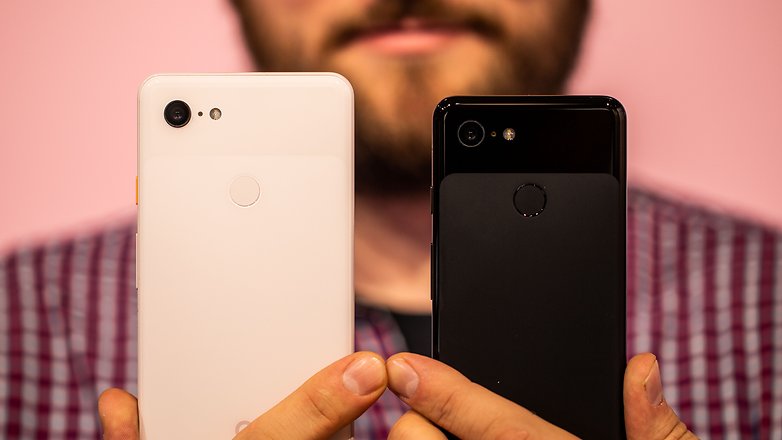 To notch or no not: that is the question
There are those who hate it, those who love it and those who live with it. Does the notch on your smartphone bother you or not? By answering this question you can already make your choice because Google has decided to integrate a notch only on the Pixel 3XL. It is a notch that does not go unnoticed on the 6.3-inch screen ... indeed, it could almost be called the ugliest on the market but, even here, it is a matter of taste!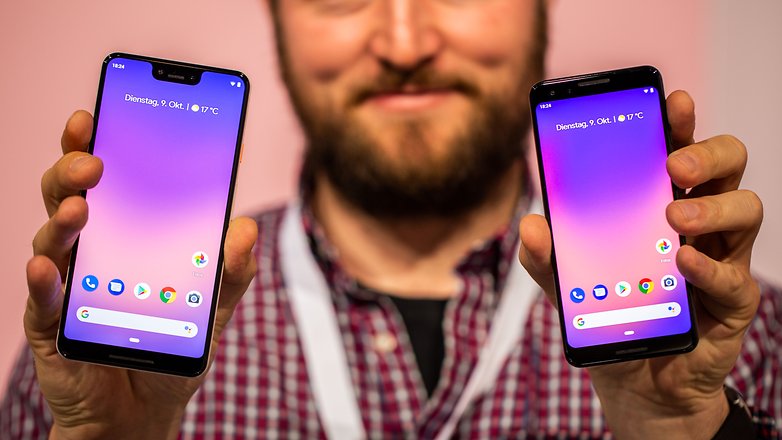 Battery life
Both new Pixels support fast charging and wireless charging. Google is putting the glass body to work at last. The Pixel 3 comes with a 2915mAh battery that, let's face it, looks a bit small on paper but it all depends on the work done at the software level. After all, even the Pixel 2 with the arrival of Android 9.0 Pie has seen much optimization in terms of power consumption.
The Pixel 3XL features a 3430 mAh battery. More mAh than the standard model, but is also needs to keep up with the larger 6.3-inch display compared to the 5.5-inch one on the Pixel 3. We can only talk about mAh for now: as for the real battery life, will have to wait for the results of our dedicated tests and, above all, daily experience with the two devices.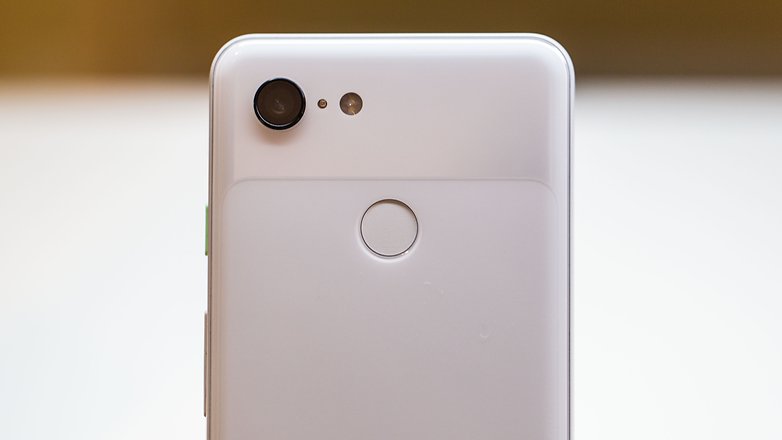 Price: the $100 difference
The Pixel 3 and 3XL are also distinguished by another important detail: the price. The Pixel 3 starts at $799 for the 64GB version whilst the XL starts at $899 for the same amount of internal storage. The 128GB versions also come with the same $100 price difference - that's $899 for a 128GB Pixel 3 and $999 for a 128GB Pixel 3 XL.
To get the Pixel 3 XL you will, therefore, need a larger budget. Both are available from the Google Store on pre-order now.
Google Pixel 3 vs. Google Pixel 3 XL technical specifications
Google Pixel 3
Google Pixel 3 XL
Dimensions:
145.6 x 68.2 x 7.9 mm
158 x 76.7 x 7.9 mm
Weight:
148 g
184 g
Battery size:
2915 mAh
3430 mAh
Screen size:
5.5 in
6.3 in
Display technology:
AMOLED
AMOLED
Screen:
2160 x 1080 pixels (439 ppi)
2960 x 1440 pixels (522 ppi)
Front camera:
8 megapixels
8.1 megapixels
Rear camera:
12.2 megapixels
12.2 megapixels
Flashlight:
LED
LED
Android version:
9 - Pie
9 - Pie
User interface:
Stock Android
Stock Android
RAM:
4 GB
4 GB
Internal storage:
128 GB
64 GB
128 GB
64 GB
Removable storage:
Not available
Not available
Chipset:
Qualcomm Snapdragon 845
Qualcomm Snapdragon 845
Number of cores:
8
8
Max. clock speed:
2.5 GHz
2.5 GHz
Connectivity:
HSPA, LTE, NFC, Bluetooth 5.0
HSPA, LTE, NFC, Bluetooth 5.0
Which of the two should you choose?
What kind of smartphone do you want to put in your pocket? Both the Pixel 3 and the 3 XL variants are made by Google, which means that the hardware and software optimization should not cause any problems. In fact, it's quite the contrary, the combination should guarantee a better experience than that of other Android rivals. The conditional, once again, is a must because we will need to test the two devices well to highlight strengths and weaknesses.
With the Pixel 3 you will have a more compact and less cumbersome device, usable with one hand. You will not have to deal with the notch and you will save 100 dollars regardless of how much storage you choose. You'll have to deal with a less powerful battery, but that doesn't mean the battery life of the 3 XL is better.
Which of the two best suits your needs? Let us know in the comments.