Once you start using Google Keep, you'll drop your other note apps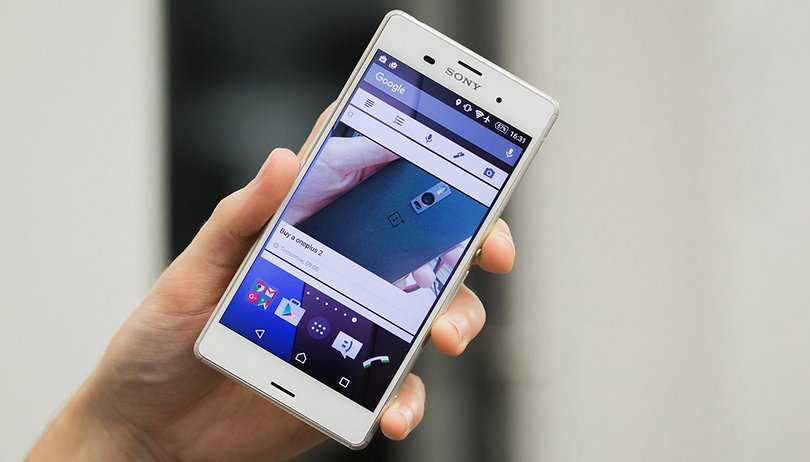 I remember when Google announced Keep three years ago. At the time, I thought, "great: another useless notes app". I nonetheless gave it a go, it was created by our old friend Google after all. Now, I'm convinced I'll never uninstall it. Here's why.
The perfect notes application
Google Keep is similar to a mountain of other note-taking apps. They are available on every platform and there is a lot of competition. But Google's solution is so great because it is just very simple.
Google Keep is not just concerned with text, but can save notes in the form of photos, pictures and handwritten items too. In fact, you don't actually need to worry about scribbling or typing anything if the text is already in front of you: Keep's camera function transcribes words in a photograph and automatically converts them into text.
Really. Just point your camera at a book, poster or note – in any language if you also have Google Translate installed – and hit "grab image text" in the options when you're done. Of course, it isn't perfect, but when it works, it's incredible.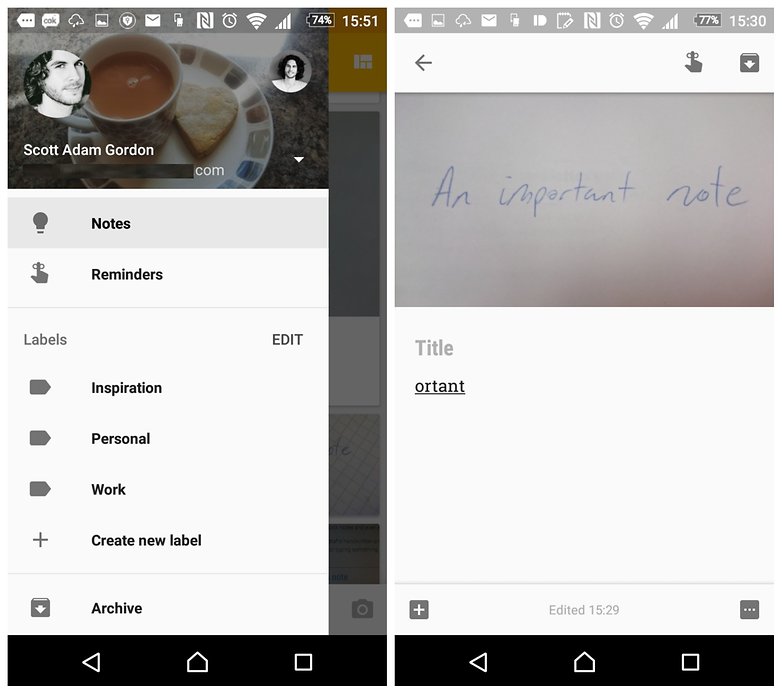 Goodbye task managers and reminders
Keep combines elements from both calendar and reminder apps to deliver the best of both worlds.
You can, for example, create an alert for a note or a list for sometime in the future: and you can even attach a location to it. Perhaps within your note, you also want a checklist? Keep allows you to introduce lists as well as audio files and annotations. There's nothing Google didn't think of, you can even color co-ordinate them.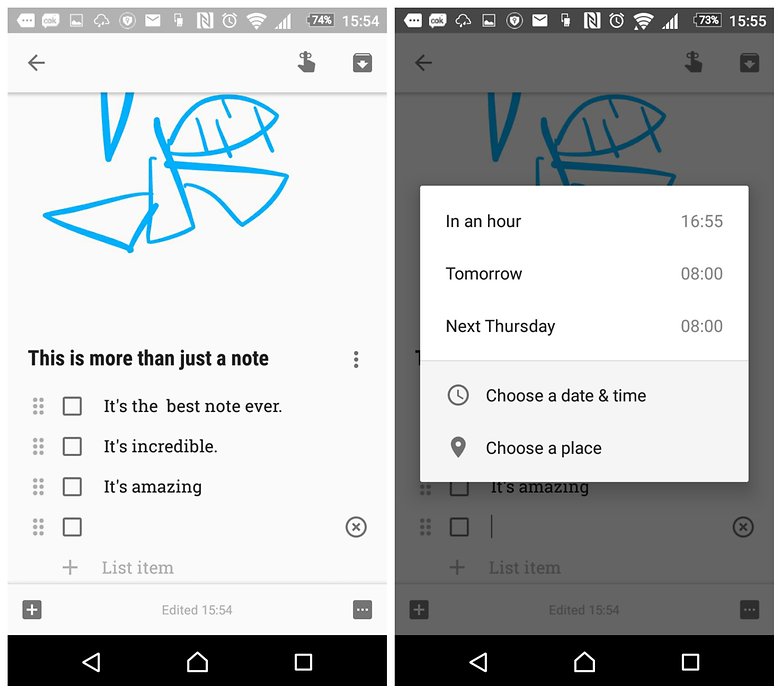 Synchronization
Compatibility between Google services and cloud storage is, of course, one of the major strengths of Google's products: Keep is no different. Keep stays in sync with Gmail and can be worked on collaboratively with a friend. Invite them, and once they have accepted your invitation, you can create reminders together.
And that's not all, there's even a desktop version of Keep which runs in any web browser. What's more, Google Keep can also sends content directly to Google Docs. Perfect.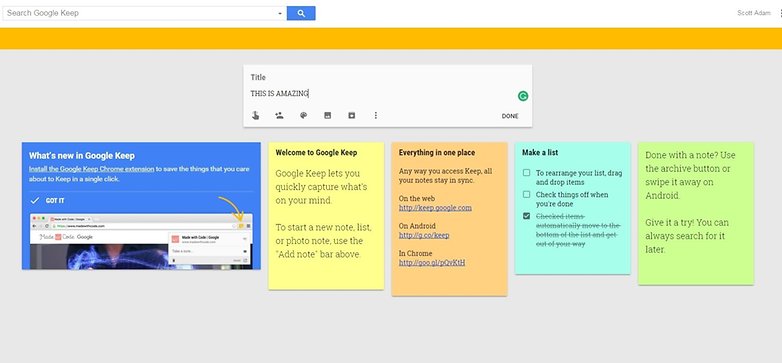 Is Google Keep the best note-taking app ever?
Personally, I think yes. Google Keep was able to displace previously installed apps from my smartphone like Wunderlist, OneNote and Evernote. Download it and try its features for yourself.
Is Google Keep your favorite note-taking and reminder app, or do you prefer something else? Let us know in the comments.