Google I/O 2023: What to Look Forward To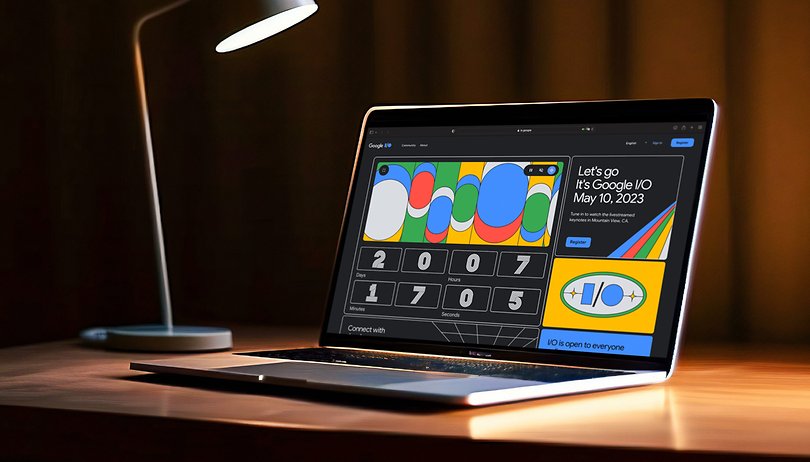 The upcoming Google I/O 2023 developer conference is about to start, and we're offering you a preview of the potential highlights for this year's event. Discover how Google may influence the future landscape of technology.
Every year, Google unveils key new features and updates for the Android operating system, along with innovations related to Google's services at its developer conference. In 2023, the developer community's focus is on Android 14—possibly connected to a new Pixel device—and the conversational AI Bard.
While the conference serves as a platform for Google to inspire developers and agencies to explore new software possibilities, it also provides insight into the future of technology worldwide.
From a technical perspective, this year's keynote will primarily emphasize AI-driven services, as significant changes to Android are not anticipated. Furthermore, Google is reportedly working on integrating Bard into the search engine and other services within the Google ecosystem.
With that in mind, we have compiled a list of topics we expect Google to address during the I/O 2023 keynote on May 10th. Take a look at what to anticipate for Google I/O 2023.
Table of Contents
How to watch Google I/O 2023
As always, Google will livestream the keynote on YouTube, and all sessions will be live and available on-demand after the event. The I/O 2023 keynote is scheduled for today, at 10am PT and 1pm ET. Here is the Google Keynote video for those of you who wish to watch it in real time:
What's new in store for Android 14
I'm fairly certain that Google will place a strong emphasis on the conversational AI Bard during the I/O keynote this year. Nevertheless, I opted to begin this "what to expect" list with Android 14. Last year, Android 13 offered a more refined experience with Material You, along with some noteworthy, albeit minor, changes to the OS.
So far in 2023, Google has already released the first Android 14 beta version, and it seems this update may follow a similar trajectory as its predecessor. There's no indication of a major, game-changing update, as detailed in our Android 14 new features guide. We'll have to wait for the I/O conference to see if this is confirmed.
However, based on my experience covering Google's developer conferences, it would be wise to keep expectations low regarding Android 14 this year.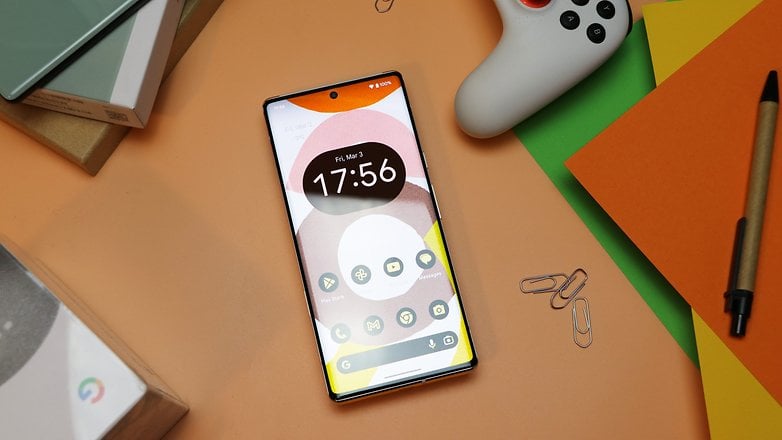 Google Bard and new AI-driven services
Since the announcement of Google conversational AI Bard in February, the number of rumors surrounding its integration with Google's services has increased exponentially lately. We recently reported on "Project Magi," which aims to revamp Google's search engine by offering users a more personalized experience similar to the integration of ChatGPT into Bing and the Edge browser.
Since March, Bard has been available to a select group of testers in the United States and United Kingdom. Even though it faced some tough criticism, Google seems confident in the capabilities of its conversational AI chatbot.
But I can't help wondering if it will really be that different from the experience we already have with ChatGPT on Microsoft's search engine, Bing.
Additionally, it looks like Google has plans to introduce various other AI tools, such as an AI image generator called GIFI, a language learning system, and a Searchalong feature that would integrate a chatbot into Google Chrome to answer questions related to the current webpage—pretty similar to Bing's AI sidebar on the Edge browser.
Regarding Google's services, I also anticipate the arrival of AI-driven features in Gmail and G-Suite software products, such as Docs and Sheets. Additionally, according to The New York Times, YouTube may introduce a "Shopping Try-on" feature that utilizes green screen-like technology, enabling users to virtually try on clothes before purchasing.
What's new on hardware: Pixel 7a and Pixel Fold
Since last year, we saw Google announce the Pixel 6a—which I reviewed in August—so there's a good chance that the Pixel 7a will make its debut at the I/O keynote in May. Additionally, the release of the rumored Pixel Fold could occur simultaneously.
As of now, the Pixel 7a is reportedly set to receive an upgrade in both hardware and price. The phone is expected to feature the flagship Tensor G2 chipset and the design of the Pixel 7 series, along with a 90 Hz display and a new 64 MP main wide camera. We might also see a slightly larger battery capacity. The device's price is anticipated to start at $499, which is $50 more expensive than the previous generation.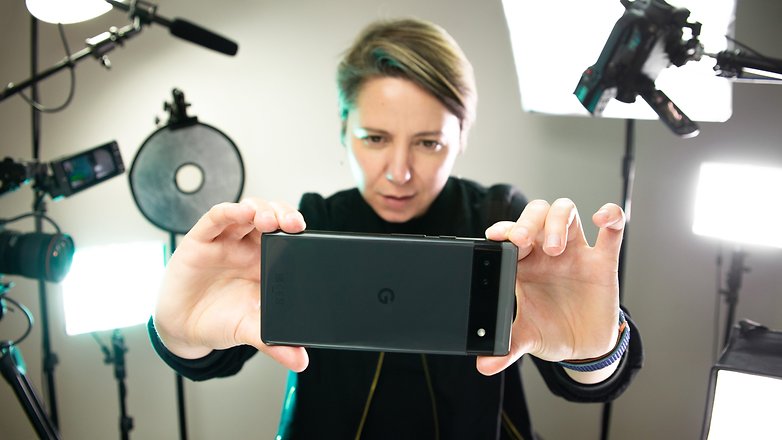 According to the rumors, the Pixel Fold will have a sturdy hinge and be water-resistant, likely featuring an optimized version of Android L, which is Google's software for large displays.
As for other details, insiders are saying the Pixel Fold might come with next-gen OLED panels from Samsung and be powered by the Tensor G2 chipset. And guess what? The camera module could sport the same amazing lenses as the Pixel 7 Pro! If the whispers are true, the foldable Pixel might be priced at $1,799 a piece.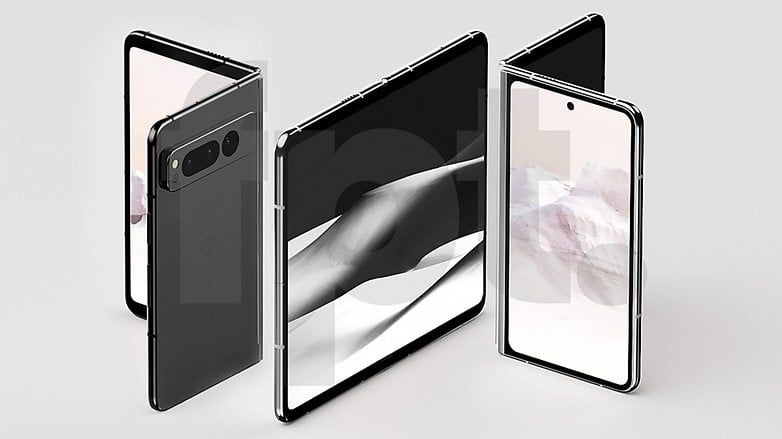 Other announcements
In addition to the three primary topics discussed earlier, there are other subjects gaining media attention in relation to the I/O 2023 announcements. Considering that Android 14, new hardware, and Google Bard are expected to dominate the May 10th keynote, I'll outline some of the other potential announcements in a bulleted list. Let's dive in:
Pixel tablet: Teased last year, the Google Pixel tablet could be finally released this time. According to the latest rumors, the Pixel tablet could be priced between $658 to $710.
Colab + Android Studio: A tool to make it easier to build apps for Android smartphones, expected to generate, complete and fix code.
Google Assistant Updates: Enhancements and new features for the Google Assistant, possibly with deeper integration across devices and services.
Wear OS: Improvements and updates for Google's wearable operating system, including possible new partnerships and devices.
Google Cloud Platform: Developments and innovations related to Google's cloud services, targeting developers and businesses.
Privacy and Security: Updates on Google's efforts to enhance user privacy and security within its products and services.
Augmented Reality and Virtual Reality: Progress and new developments in AR and VR technologies, possibly with new hardware or software announcements.
Google Workspace: Enhancements and new features for Google's suite of productivity tools, targeting both personal and professional users.
Machine Learning and AI Research: Showcasing Google's latest research findings and advancements in machine learning and artificial intelligence.
How to register for Google I/O 2023
This year's event will be held on May 10, 2023, in front of a limited live audience, but don't worry, everyone can join online. The best part? Registration is completely free and started on March 7.
You don't even need to register to watch the livestream keynote. However, if you create a developer profile, you'll unlock My I/O, which lets you pick interests and receive tailored content recommendations. No tickets are needed this year; simply head over to Google's I/O official website to register.
If you'd rather not register, that's cool too! You can still watch the keynotes and sessions, but just keep in mind that you won't receive event-related communications or be able to save content and receive recommendations through a developer profile. Oh, and please keep in mind, you need to be at least 18 years old to participate in Google I/O.
That's it! Google I/O is the most significant event related to Android software development, and it's possible that you may be interested in it.
So, please let me know in the comments below what your expectations are for I/O 2023, as well as your opinions on the development of Android 14 and AI-driven services. Additionally, share with us your fondest memory of the event so far.
---
Article updated to include the Google Keynote video.