Google Chromecast 2 review: does the new Chromecast deliver?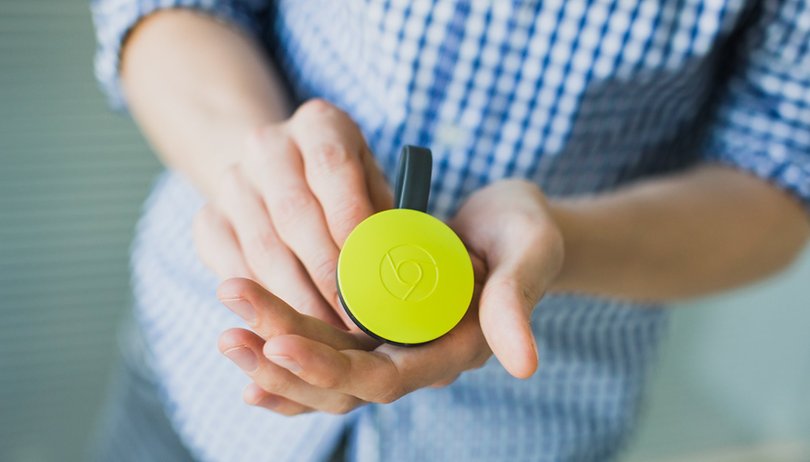 The original Chromecast is a nifty little device that let you wirelessly 'cast' what's on the screen of your smartphone, tablet or laptop to your monitor or TV. You simply connect the HDMI dongle to your TV and pair it with your portable device via a Wi-Fi connection. It has been a roaring success, and now, two years later we have a sequel, the Chromecast 2. Does the new generation provide a credible upgrade? Find out in our Chromecast 2 review.
Chromecast tips and tricks
Good
Reliable streaming

Easy setup and operation

Greatly improved app
Bad
No separate interface

No 4K streaming
Google Chromecast 2: All deals
Google Chromecast 2 release date and price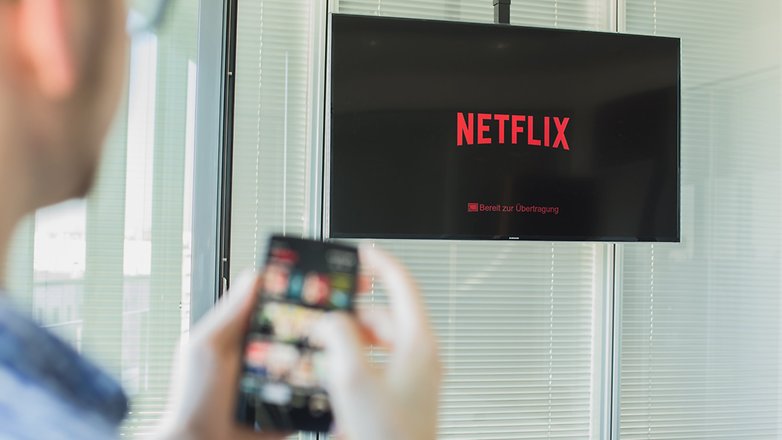 The Chromecast 2 release date was September 29, 2015, and the device was made available in the Google Play Store immediately. The Chromecast 2 price is US$35, including shipping, and a number of free trials to subscription services are offered along with the purchase.
Buy Now: Google Chromecast from Google Play for US$35
Google Chromecast 2 design and build quality
Google has optimized the design of the new Chromecast. It's no longer just an HDMI-stick, but an HDMI dongle. The round body is attached to the HDMI cable, which connects to your TV set. The dongle must also be hooked up to a 5 volt power source; some TVs can provide such power, but if yours doesn't, you can use the small power cable that's supplied in the Chromecast box.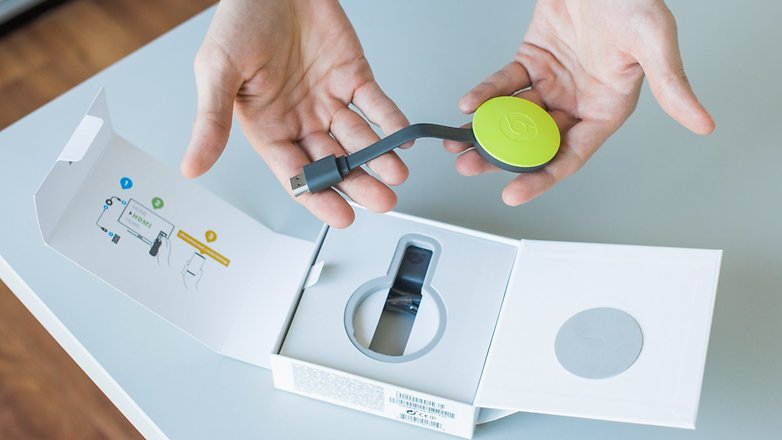 The Chromecast 2 comes in a range of colors: black, yellow or red. We like all three, but as the device is out of sight behind the TV anyway, picking a color isn't a weighty decision.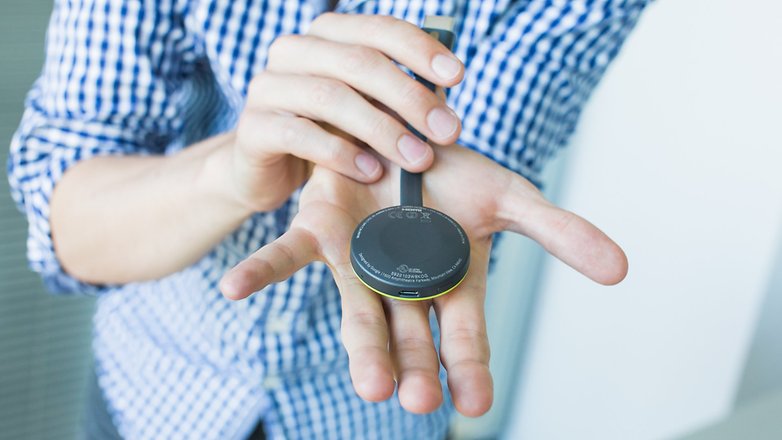 Google Chromecast 2 display
The Chromecast itself does not have a display, so what we are discussing here is the excellent Full-HD, 1,080p image quality it supports. It's just a shame that so few streaming services provide content at this resolution, because it means you can't take full advantage of this functionality. In these cases, the Chromecast 2 will default to SD or 720p quality. This isn't a problem with the Chromecast itself and, in time, more media outlets will provide content at higher resolutions.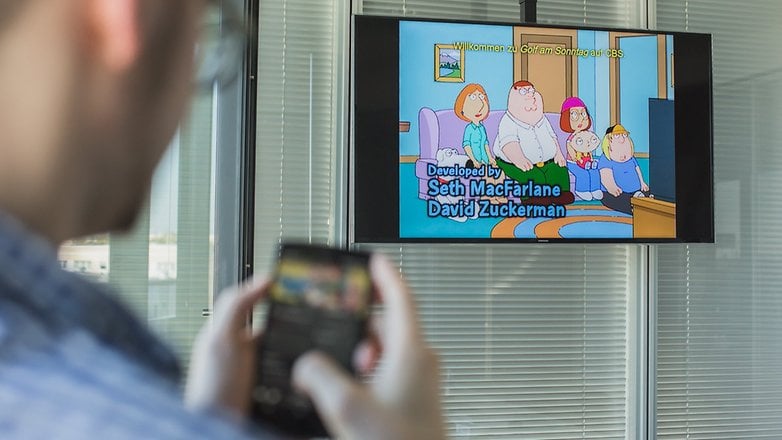 You may experience some slight glitches when you first start streaming with the Chromecast 2, but they usually rectify themselves. The new Chromecast offsets this problem to some degree by prefetching data before it's cast (a new feature that we talk more about below), but that isn't supported by every app yet.
Google Chromecast 2 software
Pair the Chromecast 2 with a smartphone (including iPhones), tablet (including iPads) or computer on the same network, and you can 'cast' the content of your device onto your TV. The Chromecast comes with step-by-step instructions for the initial setup, and once you're done, you can start watching content right away.
The Chromecast app shows you which of the other apps on your phone it is compatible with, and shows you where to find the Casting button within them.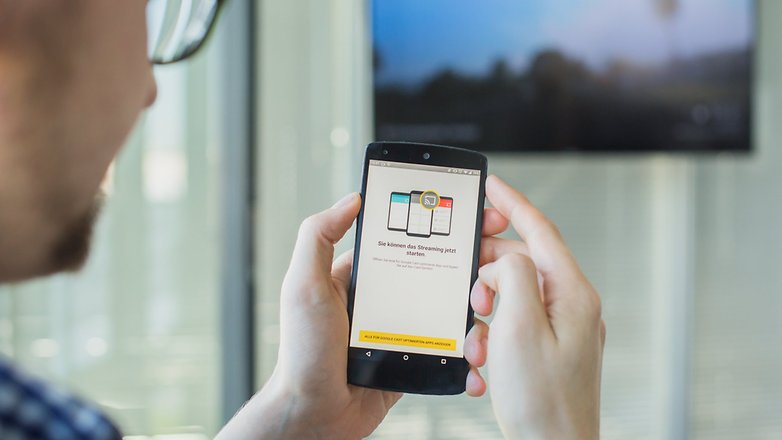 The Chromecast app is much better than it was before. Google has added a 'What's on' feature, a rotating carousel of cast-enabled streaming services for you to discover. This is how the Chromecast 2 is more akin to a set-top box than a simple screen-mirroring device.
You can scour the catalogs of Sky Online, Netflix, YouTube and more, using your phone as the control, and then begin streaming directly to your TV.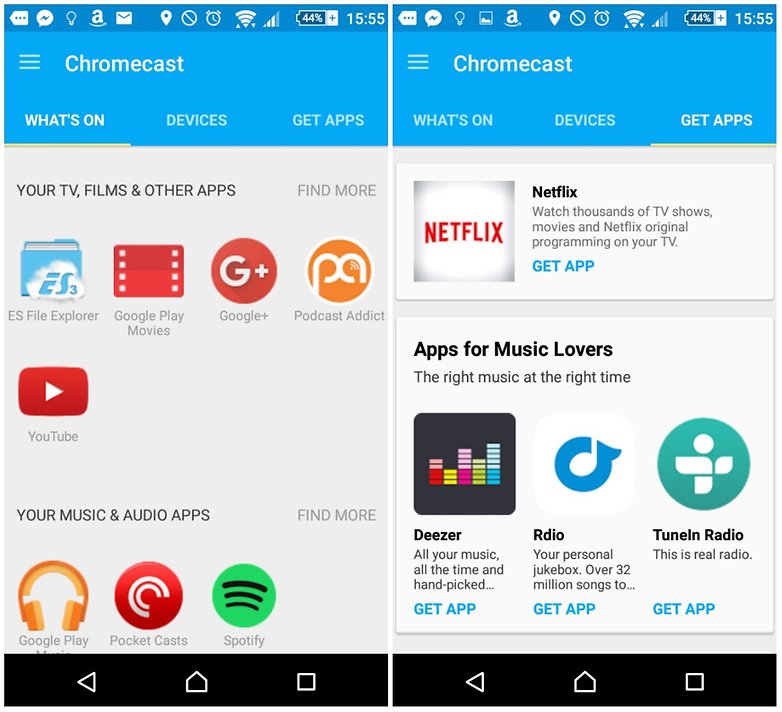 Chromecast can also turn your TV into a giant picture frame to display pictures from Google photos, Facebook or Flickr, among other, as well those saved in your phone's internal storage.
It works well, but the Chromecast platform still feels a little unfinished: the quality of streaming varies enormously between different apps, and despite its renovation, the Chromecast app itself still lacks some features, particularly outside of the US.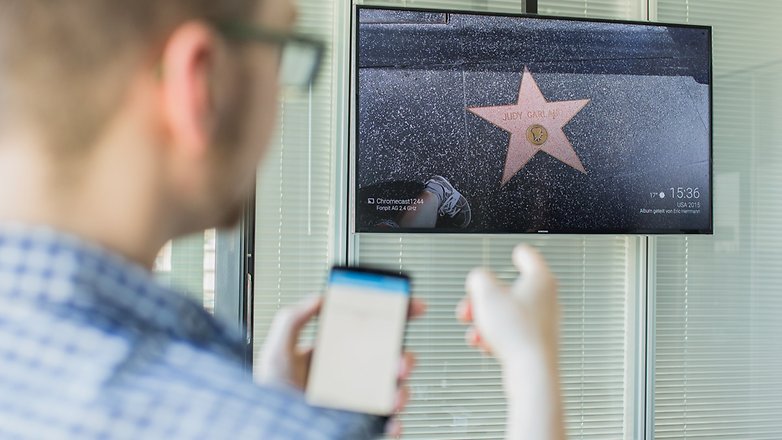 In the US in the app integrates well with third-party services by aggregating content to make useful suggestions from the Chromecast-compatible apps on your smartphone, and provides a 'Watch Now' button so you can quickly view them. The search feature allows you to search for any video content, and Chromecast will show all results relating to that criteria.
Without this discovery functionality, one of the main improved app features, the Chromecast is only a slightly-improved screen-mirroring app. Those outside of the US will be pleased to note that Google does intend to roll out the US app improvements to other territories, and more apps and even Chromecast-specific games are being added all the time.
Google Chromecast 2 performance
Rather than making this section a 'CPU performance' or 'graphical performance' analysis, we decided to look at how capable the Chromecast 2 is at streaming video and rendering it in 1,080p. It performed this task admirably, even moreso than its predecessor.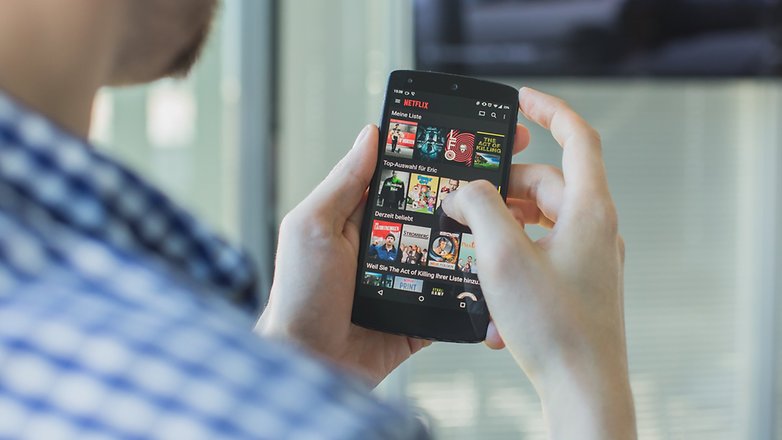 Thanks to the Chromecast 2's new Fast Play technology, which has already been implemented into the new Netflix app, the time taken for content to buffer has been dramatically reduced too. Fast Play caches content in the background, so that the media player is not loading it from scratch when you begin playback. Instead the video will begin playing as soon as the app's cast button is pressed. It's a very clever addition and I hope it is integrated into other apps soon.
The Chromecast 2's wireless performance has been improved over its predecessor. The new Wi-Fi module supports Wi-Fi band 802.11ac which can (theoretically) carry more than enough Gigabits per-second to stream Blu-Ray quality videos.
Google Chromecast 2 technical specifications
Output: HDMI, CEC (Consumer Electronics Control)
Maximum output resolution: 1,080p
Dimensions: 51.9 x 13.5 mm
Weight: 39.1 g
Wireless standards: 802.11b / g / n / ac Wi-Fi (2.4 / 5 GHz)
Power: USB (USB cable and power adapter included)
Compatible operating systems for Chromecast Companion App:
Android 4.1 and higher
iOS 7.0 and higher
Windows 7 and above
Mac OS 10.7 and higher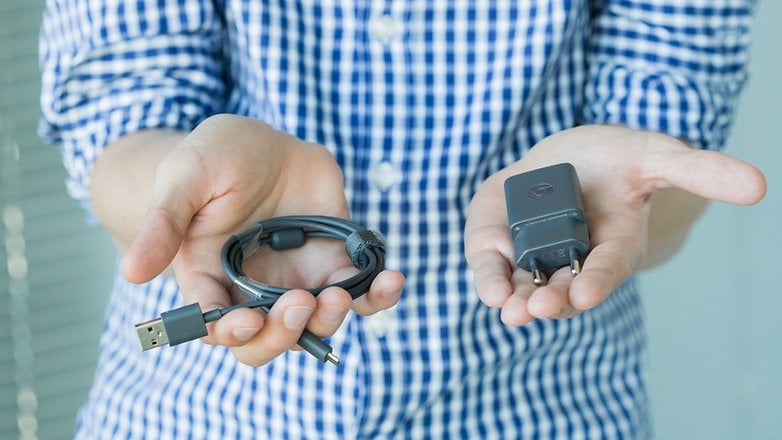 Final verdict
It's no surprise that the original Chromecast has sold more than 20 million units. It's cheap, inconspicuous, and easy to set up and use. Numerous streaming providers have expanded their apps to include a casting or mirroring feature to enable them to be used with Chromecast.
The Chromecast 2 offers much the same functions as the original, but improved Wi-Fi, Fast Play and a better app, means it's more powerful and more effective.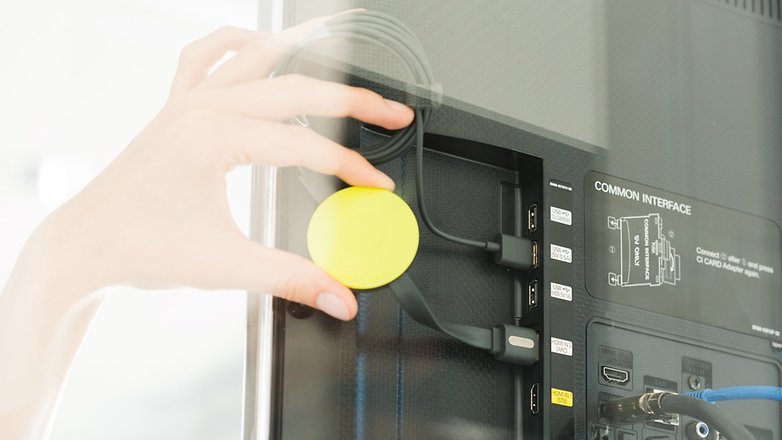 If you want to watch a streaming service you couldn't otherwise access on your TV, the Chromecast is a brilliant solution. With more compatible apps and services being added every day, it's easy to see how this low-cost device could even become an alternative to more-expensive set-top boxes.
What are your thoughts on the new Chromecast? Let us know in the comments.
This article has been completely rewritten since it was originally posted and the comments may not reflect current content.