Galaxy S6 vs Galaxy S4 comparison: is the big upgrade really worth it?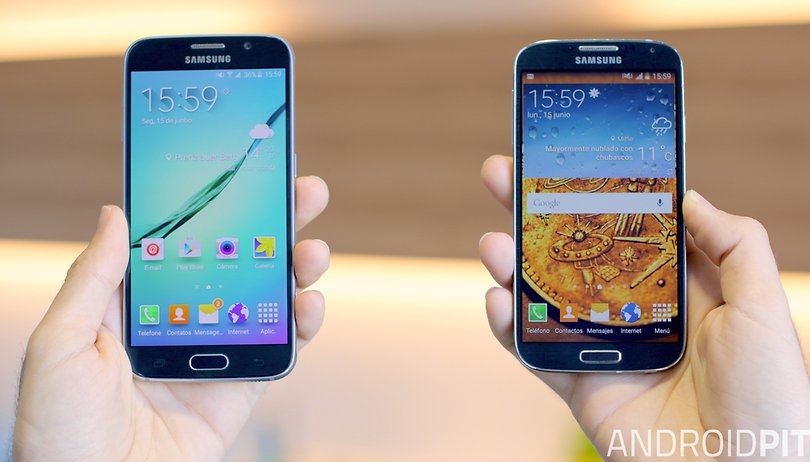 The Galaxy S6 landed with a splash and it's been blowing all other phones out of the water in pretty much every way. If you're a Galaxy S4 owner and your contract is about to expire, or you're otherwise looking to upgrade, is the Galaxy S6 the phone for you, or should you just stick with your trusty Galaxy S4 and save some money? Let's find out in our Galaxy S6 vs Galaxy S4 comparison. NEXTPITTV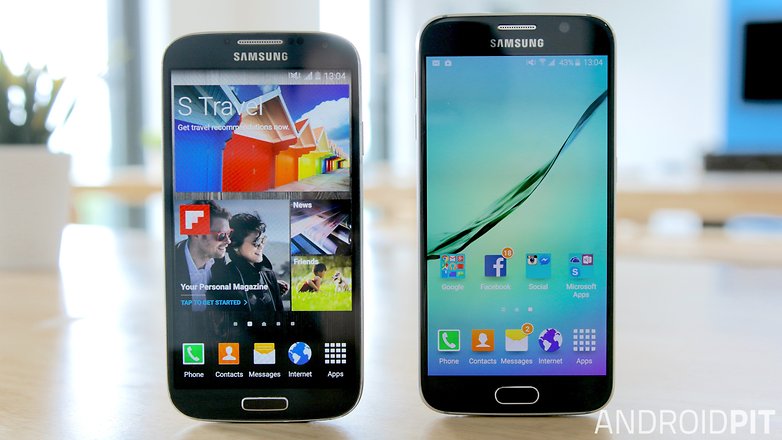 Galaxy S6 vs Galaxy S4: Release date and price
The Samsung Galaxy S6 is available new for just over US$500 for the 32GB model. The 64GB model currently sits around US$600, and the 128GB version will still set you back upwards of US$800. It's a fantastic phone, but that's still a big asking price, and it may turn the more frugal among you away.
The Galaxy S4 has been with us for well over two years now and, in that time, its asking price has dropped to under US$300 for the 16GB model and US$350 for the 32GB model. That's a good price for what remains a great handset. It might not be getting any more Android updates, but you can at least get it up to Android 5.0 Lollipop.
Galaxy S6 vs Galaxy S4: Design and build quality
With the Galaxy S6, Samsung clearly took note of the criticisms thrown at the Galaxy S5 and, to a lesser extent, the Galaxy S4. The phone has an elegant glass front and rear with an aluminum rim. It's very shiny and elegant – perhaps too much so for some people – but it certainly oozes class more that the plastic (sorry, 'polycarbonate') Galaxy S4.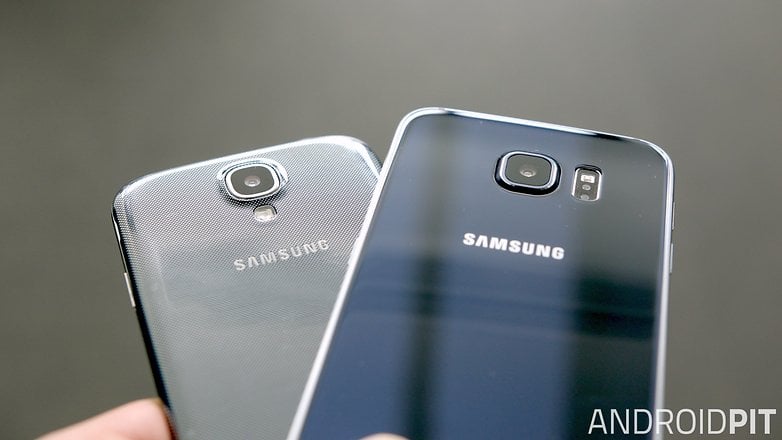 Unlike other aspects of the phone – such as the display and processor – where a considerable improvement is inevitable over the two years that separate the S4 and S6, we weren't sure whether the design would be much of an improvement. Thankfully, it is, and the Galaxy S6 looks and feels like the premium phone the Galaxy S4 should've been.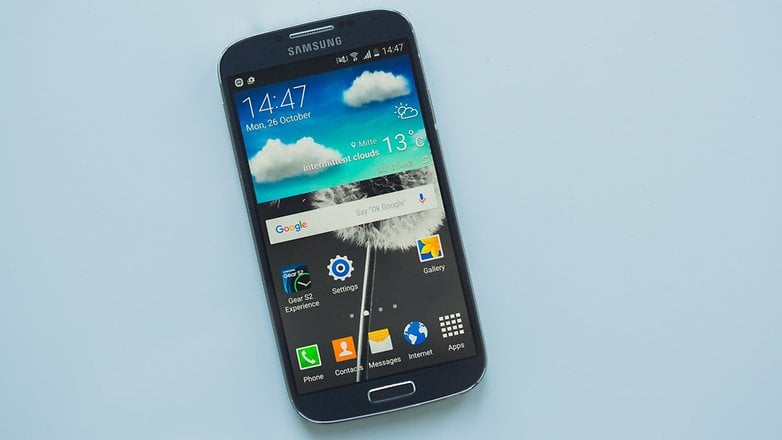 Galaxy S6 vs Galaxy S4: Display
The Galaxy S6 has an impressive 5.1-inch, QHD 1440 x 2560 resolution, accommodating a massive 577 ppi. It's one of the best displays available on a current smartphone.
But the S4 still holds its own, and actually beats the Galaxy S6 in the screen-to-body ratio department, which stands at 71.91 percent compared with the S6's 70.48 percent. Beside that, the S4 display is still decent by today's standards, albeit if a little on the dim side. There is also some debate about whether the Galaxy S6 screen is large enough for the average user to fully appreciate its ppi prowess. The display is a massive improvement, sure, but not an essential reason to upgrade.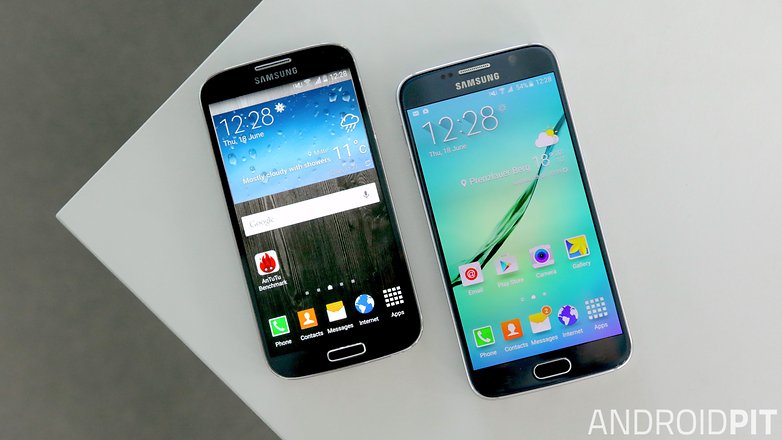 Galaxy S6 vs Galaxy S4: Software
The Galaxy S6 arrived touting Android 5.0.2 Lollipop and some new TouchWiz software features, and has now been updated to 5.1.1, with Marshmallow not too far off. The Galaxy S4 sits on Android 5.0 Lollipop or higher on most carriers, and it almost certainly won't be receiving an official build of Marshmallow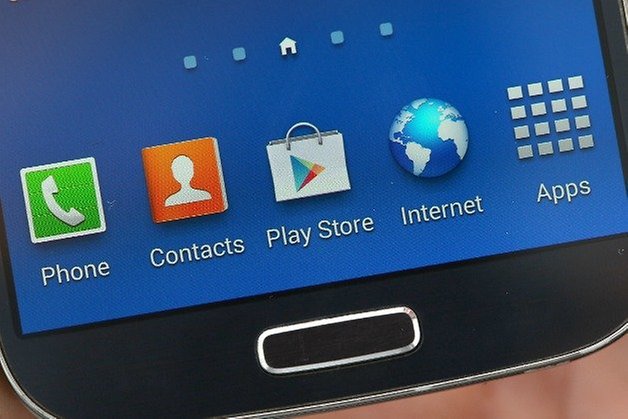 Galaxy S6 vs Galaxy S4: Performance
No surprises here. The Galaxy S6 wipes the floor with the Galaxy S4 in terms of hardware – a 32-bit, quad-core Snapdragon to a 64-bit, octa-core Exynos 7 chipset is a big jump. The power management of the S6's 64-bit chip also far surpasses the capabilities of the S4.
The performance gap between the phones shows in any of the benchmarks for the Galaxy S6. The S6 scored around 69,000 on AnTuTu, whereas the Galaxy S4 came in at 29,000. However, you could make the case that for the average user all that power is unnecessary, and the Galaxy S4 will still be able to multi-task and play most smartphone games with little trouble.
Galaxy S6 vs Galaxy S4: Camera
The Galaxy S6 is introduced some next-level camera performance. A 16 MP rear camera with optical image stabilization is complemented by a 5 MP front-facing camera with real-time HDR. The Galaxy S4 has a 13 MP rear camera, with a 2.1 MP snapper up front. So in terms of megapixel count, the S4 really not that far behind the S6, and with some software tweaks brought about by the update to Android 5.0 Lollipop, the Galaxy S4 has seen some further improvements.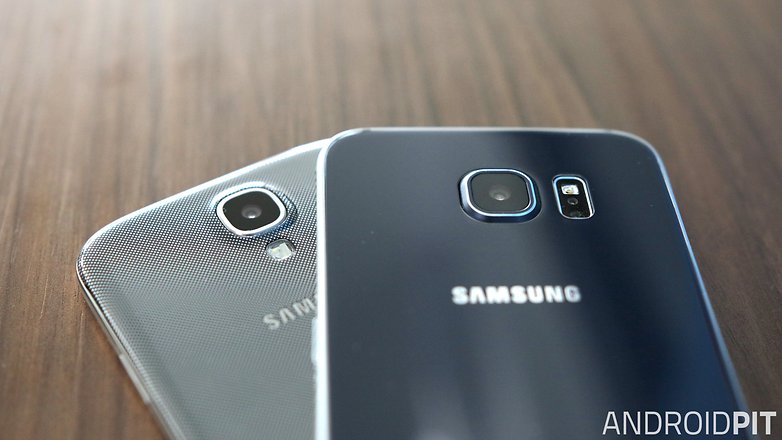 However, the S6 camera has a f1.9 aperture, which allows for better shooting in low-light conditions. It also has fast-tracking autofocus, and an infrared sensor that makes it even better at detecting light levels. The S4 lacks all these high-tech features, so if you're a committed smartphone photographer you may want to consider the Galaxy S6, which has one of the best snappers around.
Galaxy S6 vs Galaxy S4: Battery and microSD expansion
Perhaps the biggest consideration for die-hard Samsung fans will be the absence of a microSD card slot and a smaller capacity non-removable battery in the S6. These are two of the cornerstones that Samsung has built its world domination on, and their absence will be felt by many.
However, Samsung has promised that you'll be able to get four hours of battery out just a 10-minute charge with the Galaxy S6, which also supports wireless charging. These two perks may be enough to sway people to abandon their Galaxy S4 with its trusty removable battery.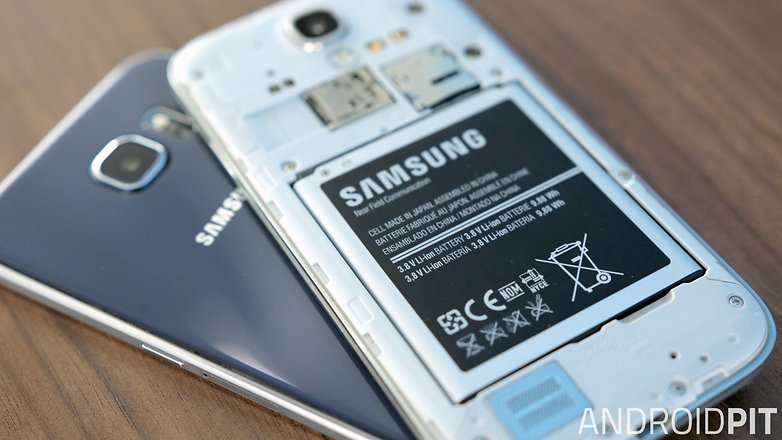 The Galaxy S6 comes in 32 GB, 64 GB and 128 GB variants, while the Galaxy S4 only has 16 GB and 32 GB flavors. However, the latter has a microSD slot, which lets you add 128 GB more storage space. If storage is your main concern, then you can easily buy a 128 GB microSD card for your S4 rather than spend hundreds of extra dollars on a Galaxy S6. That said, the average user is unlikely to use up the full 64 GB phone storage on the Galaxy S6, let alone 128 GB.
Galaxy S6 vs Galaxy S4: Specs
| | Galaxy S6 | Galaxy S4 |
| --- | --- | --- |
| System | Android 5.1.1 with TouchWiz | Android 5.0 Lollipop (depending on carrier) |
| Display | 5.1 inch, Super AMOLED, 2,560 x 1,440 pixels, 577 ppi | 5 inch, Super AMOLED, 1,920 x 1,080 pixels, 441 ppi |
| Processor | Exynos 7, 64-bit octa-core, 2.1GHz | Snapdragon 600, quad-core, 1.9 GHz |
| RAM | 3GB | 2 GB |
| Internal storage | 32/64/128 GB (no microSD) | 16/32 GB + microSD |
| Battery | 2,550 mAh (non-removable), magnetic resonance wireless charging, Quick connect charging | 2,600 mAh (removable) |
| Camera | 16 MP OIS/5 MP with real-time HDR | 13 MP/2.1 MP |
| Connectivity | LTE Cat. 6, Samsung Pay and NFC payments, Bluetooth, NFC | LTE Cat. 3, HSPA+, Bluetooth 4.0, IrDA, NFC, USB 2.0 |
| Dimensions | 143.4 x 70.5 x 6.8 mm | 136.6 x 69.8 x 7.9 mm |
| Weight | 138 grams | 130 grams |
| Extras | Glass and aluminum construction, Gorilla Glass 4 | Polycarbonate construction, Gorilla Glass 3 |
Galaxy S6 vs Galaxy S4: Verdict
The Galaxy S6 was the most powerful smartphone upon launch, and remains a force to reckoned with, but being at the bleeding edge of smartphone technology comes at a high price. We wouldn't advise buying an S4 at this point due to the fact that it will miss out on Marshmallow and any further updates, but if you already own an S4 then think about what you really want from your phone before you upgrade.
If you just want a smooth phone that'll easily multitask and run most apps and games on the Play Store today, and run the coveted Lollipop update, then there's no reason not to stick with your S4 for now. If you want to take great pictures that are done justice by the screen you view them on, along with wireless charging, fast-charging, a heartbeat sensor, and other innovative features, then the Galaxy S6 is well worth a look. Being so powerful, it's also future-proof – guaranteed to run just about any new app or game that comes out in the next few years.
Do you own a Galaxy S4? Will you be making the big jump to the Galaxy S6, or are you fine right where you are? Let us know what you think about our Galaxy S6 vs Galaxy S4 comparison.