How to tell if a Galaxy S4 is fake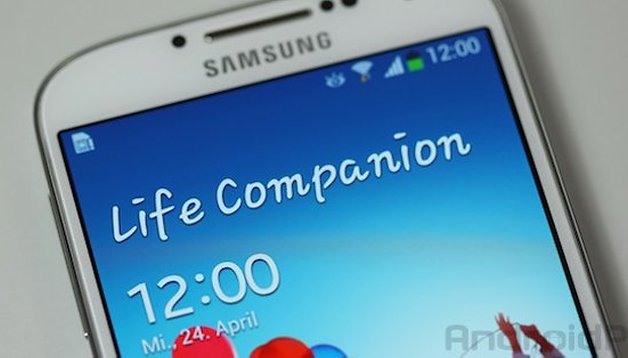 A few days ago we posted some tips and tricks to identify a Galaxy S4 is the real deal or just a phoney. Think you've got a fake Galaxy S4? Read on and find out for sure.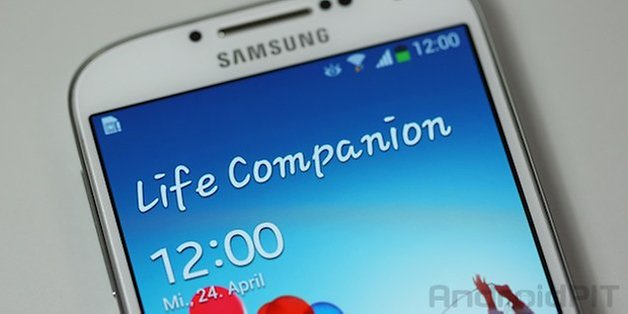 You may have already come across several Galaxy S4 clones on the market at much lower prices around the 200 USD mark. The actual Samsung smartphone costs a great deal more. Initially it should be easy to see since the design usually doesn't have the Samsung logo above the display.This should be your first indication. That being said, sometimes it's not that easy with an increasing amount of users being deceived with fakes that look just too darn good.
The first thing is to wrap your head around the product specifications. Below I've listed the details for the real Galaxy S4's:
| | |
| --- | --- |
| | The real Galaxy S4 |
| Display: | 4.99-inches |
| Resolution: | 1920 x 768 pixels |
| Processor: | Exynos 5 at 1.6 GHz or a Qualcomm Snapdragon at 1.9 GHz |
| RAM: | 2 GB |
| Internal storage: | 16/32/64 GB |
| Android OS: | Android 4.2.2 |
| Battery: | 2,600 mAh |
| Cameras: | 13 MP back-facing, 2 MP front-facing |
| Other: | microSD slot |
| Price: | 519 USD (as seen on Amazon 30.01.2014) |
Other easy ways to spot a fake
Other than comparing the raw numbers:
S4 pretender is heavier, less compact and has different dimensions.
It also won't come with many of the famous camera functions known of the Samsung flagship, like face recognition, image stabilization, smile detection, HD video and other.
The wannabe S4 will most likely run Ice Cream Sandwich.
An imposter won't possess an AMOLED technology.
Its processor will be much less powerful. To get this, try running a benchmark test with the actual Galaxy S4 mark in mind.
The faux S4 will also lack some of its smart features like Smart Stay, among others.
The memory is probably more limited.
The lock screen doesn't have the iconic ripple effect from Samsung .
Most replicas won't have the Google Play Store.
Other indications
Sometimes a copy is so well done it fulfills these previous criteria with flying colors. So how would one then check to see if a Galaxy S4 is fake or not? It's not easy, but there are some glitches and tricks that will help you find out.
Some dots above the LED notification and the touch buttons.
Download mode (volume down + home + power) displays directly in a Chinese dialect.
To check if it's real, enter * # 1234 # in the phone app and check the information of the computer software, it must be i9500 or I9505.
Connect it to a PC and if Kies doesn't detect it, you probably have a fake Galaxy S4.
Check the IMEI by dialing * # 06 #. You can also compare it with the label on the battery and if the terminal numbers don't match, then it's a fake. You enter these numbers at the website http://imei-number.com/ the devic's true identity.
Has anyone ever tried to sell you a Galaxy S4 fraud? What would you do to identify a copycat from the real deal?