Galaxy Note 7: the best Android smartphone in 2016... that you cannot buy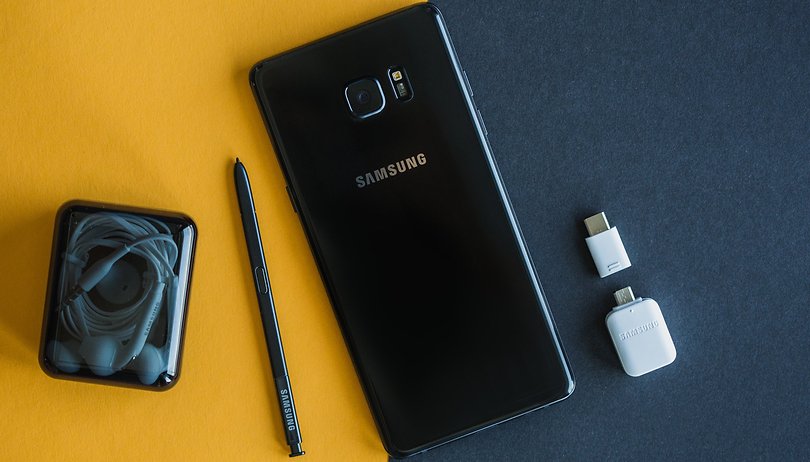 I've always had a fairly tumultuous relationship with Samsung. With the launch of the Galaxy Note 7, the situation became even worse because, for once, I was completely captivated by their new smartphone… but it was impossible for me to give in to this temptation. This ultimately only served to increase my need to buy it tenfold…
Excellent design and handling
I have to admit it, but with the release of this phablet Samsung had managed to create an almost perfectly designed device. The South Korean manufacturer not only mastered the curve of the screen, they also developed a case which delivered a perfect grip. While feel of the S7 Edge isn't bad in itself, and Samsung made noticeable progress in this area when compared to devices like the S6 Edge, the Note 7 simply managed to raise the bar to a higher level in providing an ideal user experience.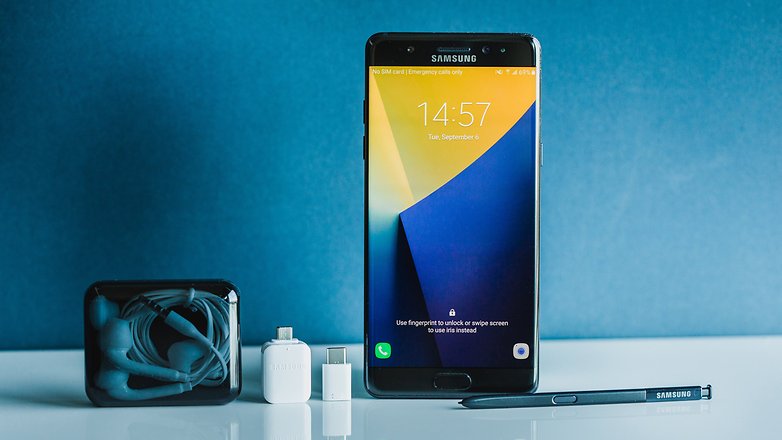 Yes, the Galaxy Note 7 was not actually revolutionary in terms of appearance and haptics because, ultimately, it belonged to the S7 family. That said, with the Note 7 Samsung made improvements to many of the smaller details. The Note 7 had several advantages, from its dual-edge screen functions to more aesthetic features, and all the while provided an excellent handling experience. All this in a very compact format for a smartphone that, despite all of these features, had a 5.66-inch screen.
In brief, Samsung had finally achieved its goal.
The ultimate Samsung smartphone
Besides its seductive design, the Galaxy Note 7 was the most comprehensive high-quality Android smartphone to be released into the market. The smartphone offered a performance worthy of a flagship device thanks to its Qualcomm Snapdragon 820 SoC and its 4 GB of RAM. Of course, it was also compatible with Vulkan, which is ideal for the major gamers. Add to this an IP68 certification, a USB Type-C port, a Gorilla Glass 5 lens, an S Pen stylus and even an iris scanner. Other than its relative speed, the main advantage of using an iris scanner on a smartphone is the added security it brings to your device.
Fans of virtual reality were not neglected either: during its brief time on the market, the Galaxy Note 7 and its QHD screen were accompanied by a new Gear VR headset.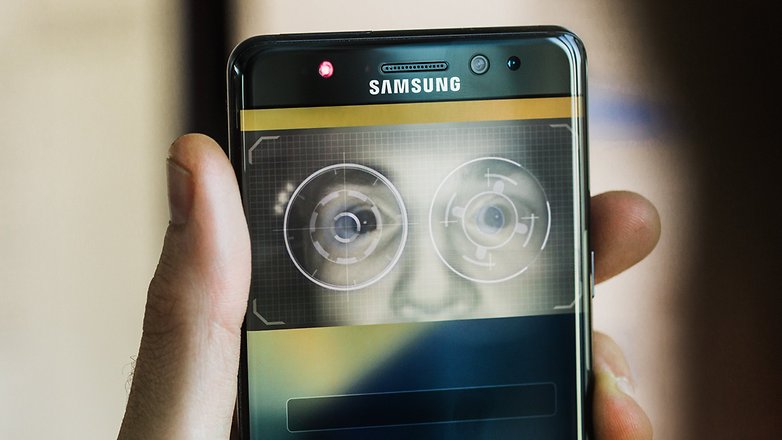 Finally, it is difficult not to mention the excellent camera phone the Note 7 had. Its main 12 MP camera with an aperture of f/1.7 and Dual Pixel technology all provided very detailed shots with a large contrast. Its fine tuning was simply the best available on the market.
See our photos taken with a Samsung Galaxy Note 7
Some flaws - but also a very big battery problem
The Galaxy Note 7 certainly had some flaws. Sound was never its best feature, and the device was not very affordable. Above all else, its biggest issue was with its battery. As we now all know, the consequences of this were terrible and Samsung was forced to issue a recall notice for all Note 7 devices.
Even today, several weeks after the fiasco, I still cannot comprehend how the world's number one manufacturer managed to miss such a flaw during its production. Even the way Samsung managed this crisis was equally as hazardous, with the initial recall being followed by a second launch only before turning around due to new cases of explosions. Final result: a huge bill of more than $20 billion...
Several weeks after the fiasco, I still cannot comprehend how the world's number one manufacturer missed this fault during production
With this smartphone, Samsung proved one thing to me that I thought I would leave behind as I aged: we always want what we cannot have.
Were you also looking forward to buying the Galaxy Note 7? Will you still consider buying Samsung smartphones in the future? Let us know!