Free apps for Android & iOS: These Premium versions are currently free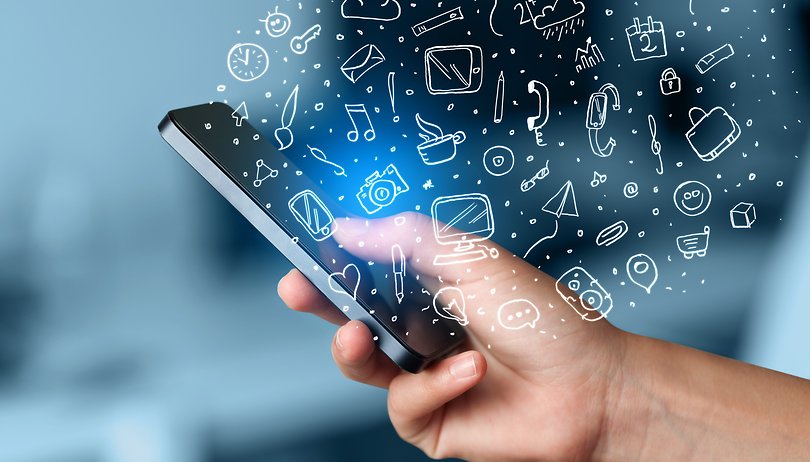 It's time for our weekly list of free apps for iOS and Android. As we do every week here at NextPit, we've separated several usually paid apps and games that are available for free for a limited time. Take advantage of the promotions and don't waste time!
This list is updated weekly, with at least two editions - on Tuesday and Friday. Between the publication time and the moment you view this article, some of the apps may have already reverted to paid status. Google Play Store app promotions are pretty easy to predict, but it's more complicated with those on the Apple App Store, since Apple doesn't specify just how long the discount will remain valid.
Here's a tip: If you find an interesting app but can't really use it right now? Install the app anyway, then delete it from your device. That way, the app will become part of your app library, and you can install it again for free when you need it. This is a good way not to miss out on a short-lived promo.
Free apps and games for Android
Free apps in the Google Play Store
Free games for Android
Free apps & games for iOS
Free apps for iOS
Add Watermark on Photos, Videos ($0.99) (maybe paid in some countries): With a self-explanatory name, this app adds watermarks and logos to images and videos.
World of Dinosaurs ($3.99): A multimedia encyclopedia about dinosaurs, available in several languages and with interactive features and augmented reality.
Plant Light Meter ($2.99): A multipurpose tool for those who have plants at home, find the ideal place for your pots by measuring the brightness level in each environment.
Pixelizator ($1.99): Transform your photos into 8-bit pixelated versions. Or simply use the selection tool to censor parts of the images.
Lock Notes Pro ($2.99): Hide your notes using passwords or your device's biometrics (Touch ID/Face ID).
Camma ($0.99): A really cool idea: you take a photo of an object with the app and can then directly add an annotation to it: Who gave you a certain gift, what was your favorite recipe for a certain ingredient, etc.
Epica 2 Pro ($0.99): We've recommended this comprehensive photo app to you several times before, and it's currently available for free once again.
CalcVier ($2.99): This app turns your iPhone or iPad keyboard into a calculator. Useful when you need to do a quick calculation while chatting.
Morning Alarm for Spotify ($4.99): Native feature on Android, you can use Spotify songs as an alarm clock on your iPhone with this app!
Seterra Geography ($1.99): A map and geography app that was already free last Tuesday! So if you missed it, here it is again.
LocalCast for Chromecast ($7.99): Stream media from your iOS device, Google Drive or NAS to Chromecast, AppleTV or even your Smart TV.
MealBoard - Meal Planner ($3.99): Planning your meals for the week tends to be healthier and come out cheaper. So why not start with this app?
Free games for iOS
And that's it for today. We'll publish a second edition of this list later this week, so keep up with NextPit on the site, on social media, or on Telegram. If you find any app that is back to paid, please let us know in the comments.