These paid iOS and Android apps free right now!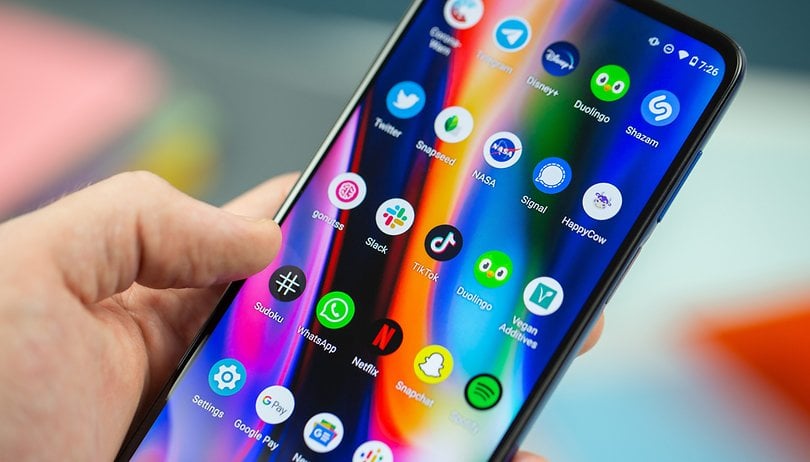 It a new week and it's time for a fresh list of apps/games for Android and iOS that are free for a limited time in the Apple App Store and Google Play Store. Don't waste any time and save some money by downloading these apps right away!
Our team updates the lists every week, so if you are reading this article a few days after it was published, some apps may have changed their status from free to paid. We can confirm that at the time of publishing this article, all the apps listed were available for free. Additionally, if you know of any apps that are currently free and worth mentioning, let me know in the comments.
Pro-tip: If you find an interesting app in the list below, but don't want to use the app or game right now, install the app anyway, then remove it from your device. That way, the service will be integrated into your library and you can install it for free in the future when you need it. Also, do note that some of these have in-app purchases involved.
Free Android apps on the Google Play Store (Limited time!)
Free Android games on the Google Play Store (Limited time!)
Free iOS Apps (Limited Time!)
Free iOS games (Limited time!)
StoryToys Haunted House (€ 2.29): StoryToys Haunted House is a game that involves macabre environments and mysterious activities. It looks like a fun pastime and is well designed.
Office Story (€ 4.49): This one is for those who have an entrepreneurial spirit. Office Story is a software company simulation game in which you can build your own business empire and spread your offices around the world!
StoryToys Jungle Book (€ 2.29): This game is very cute and a classic at the same time. Based on the classic adventure by Rudyard Kipling, you play Mowgli, the wolf boy, and explore the jungle with various animals and an enemy: the Tiger Sher Khan.
The Complex (€ 6.99): This app caught my attention for being interactive. After a major biological weapons attack in London, two scientists are in a sealed lab, with time and air running out. The cool thing is that you build your own timeline by making choices in the game.
Finding (€ 2.29): A child finds a flower and the journey begins. This game promises a beautiful landscape and surprises at the end of the game. Reviews are very less right now.
Bubble Tower 2 (€ 2.29): This is a game that may require your focus. Build impossible towers and train your logical thinking.
Jump'N'Shoot Attack (€ 2.29): A retro game with 16 stages, in which you interact by jumping and shooting enemies to reach the end. The character Louise Lightfoot will lead you in the mission to save the president of Earth and fight against space mutants known as Xatharr. Sounds like fun, right?
Moonlight Express (€ 2.29): This game is here for its beautiful graphics and simple gameplay. Oh yes, it's free right now!
Well, that was the list of the week! Do note that all these apps are only temporarily free. So, it is possible that when you read this article after the date of publication, some of these have already gone back to their original 'paid' status.
In any case, our team publishes a new version of this article every week, on Tuesday, with updates every Friday. Have you found a bug, an application is no longer free or have some advice for us? Write us a message or leave a comment below.
What other temporarily free apps would you recommend to the NextPit community?