Did Fortnite rip off PUBG? Yes, but these lawsuits are dumb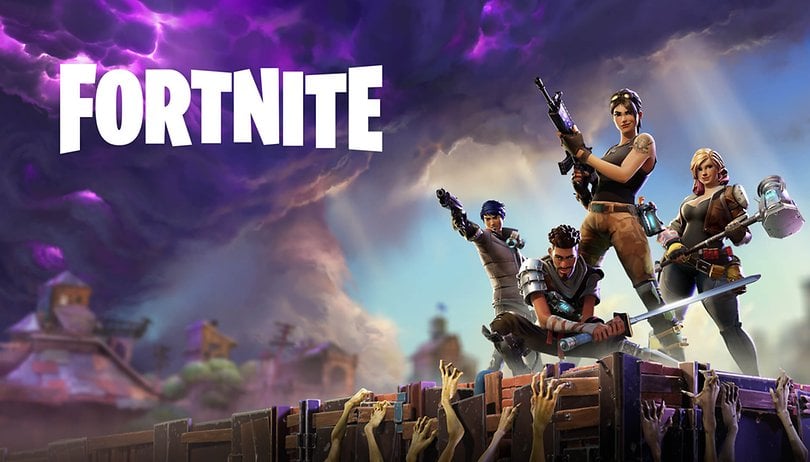 It's no secret that Fortnite, the smash hit battle royale game, draws a lot of 'inspiration' from the earlier Playerunknown's Battlegrounds, or PUBG. In fact, PUBG's creators are going to court over this, but it's unlikely that it will result in anything more than embarrassment for them. Why? It's just how video games work.
Even non-gamers are likely to have heard of Fortnite, the massively popular free-to-play battle royale game that's conquering the hearts of celebrities, critics, your friends and family, etc. Fewer people outside of the gaming community will have heard of PUBG, but it's uncontroversial to say that if it wasn't for breakout indie game PUBG popularizing the battle royale genre in the first place, Fortnite as we know it wouldn't exist.
But PUBGs creators clearly see this debt owed as more than just one of inspiration. PUBG developer Bluehole has had concerns about the similarities between the two games, and now Korean company PUBG, a subsidiary of Bluehole, has filed a lawsuit against Epic Games, the creators of Fortnite.
According to a report from Korea Times, PUBG is alleging copyright infringement against Epic Games, and has filed a lawsuit for the Seoul Central District Court to determine whether Fortnite has copied PUBG.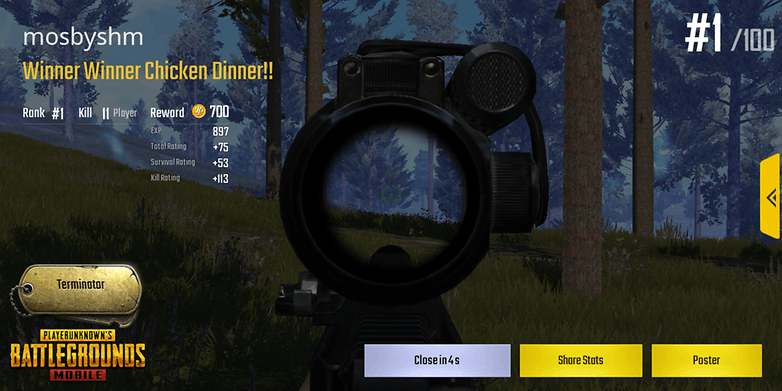 "We filed the suit to protect our copyright in January," says an unnamed PUBG official in a statement to The Korea Times. We don't have specific details on exactly how Fortnite has allegedly infringed PUBG's copyright, but the two games do share many similarities in concept, and also both use the same Unreal Engine 4 that was created and licensed by Epic Games.
What's fair game?
So Fortnite creator Epic Games saw a hot trend and pivoted towards it, making their own take on the battle royale game format. It's arguably a better one, and certainly is a more successful one.
But following a trend is nothing new in the business world. Any AndroidPIT readers familiar with our coverage of the smartphone market will have seen how often this issue comes up among smartphone manufacturers, especially when it comes to copying market leader Apple.
Occasionally litigation occurs, but is only successful regarding specific corporate theft or copying of more concrete items than say, design trends like the now ubiquitous notch. It can be argued that a certain level of copying improves products for consumers, and different companies offer distinct takes on a new trend or format and can improve on the original.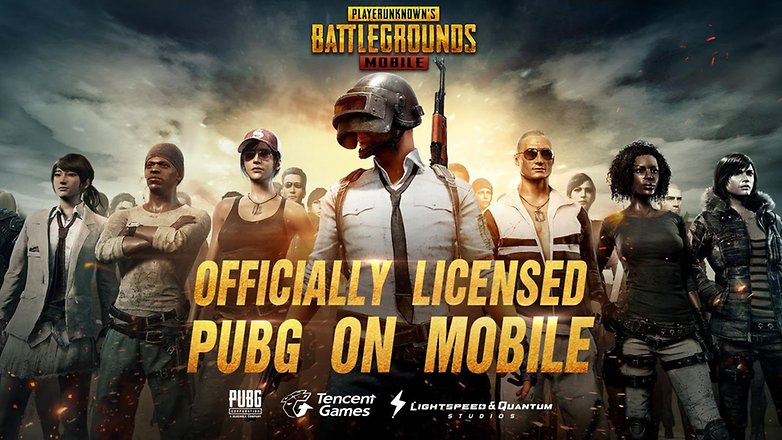 When it comes to Fortnite and PUBG, the two games are different enough that each has its own distinct fanbase. Some prefer PUBG for its grittier visual style, use of vehicles, and greater realism. Other's prefer Fortnite's colorful aesthetic, and its fantasy and building elements. Different players find the gameplay of one game better suited to their skills, even if both fall under the genre of 'battle royale'.
Which battle royale game suits you best? Check our player's guides to find out:
Fortnite didn't start out as a free-to-play battle royale game. In fact, it began as a co-operative defense game where one would construct forts against zombie hordes. Suffice to say that it has crossed genres. But there's room for more than one example of a genre. In fact, that's kind of the point.
The pioneer's price
PUBG didn't invent the battle royale genre. The game style originally started becoming popular as mods for Minecraft and ARMA 2 before a modder like PUBG creator Brendan "PlayerUnknown" Greene (who developed the ARMA 2 mod) made his own game based on the concept.
This evolution from mods into standalone game genre is similar to how player-created mods for Starcraft eventually developed into the popular MOBA genre of popular multiplayer games such DoTA and "copycats" like League of Legends.
This is just how the industry works. PUBG publisher Bluehole is paying what I like to call the pioneers price. When something breaks into mainstream success, there's going to be a feeding frenzy of competitors looking snag a piece of the pie, but unless the copying is too egregious, the original success story is going to have to suck it up, or the industry risks stagnating.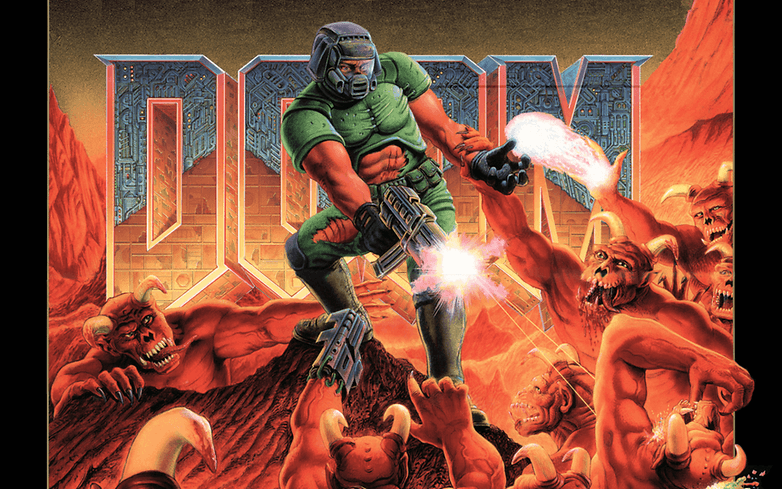 The video games industry alone is full of examples. Back in the day, what is now the well-established genre of first-person shooters were referred to as "Doom clones" because they all copied John Romero's iconic game. But that's not all.
The Dark Souls franchise inspired the 'souls-like' genre of games like Nioh or Nier: Automata. The same goes for the "Metroidvania" games following Super Metriod/Castlevania: Symphony of the Night, and for King of Fighters copying Street Fighter II, Killer Instinct copying Mortal Kombat, World of Warcraft and Everquest and so on.
Some of the best known video game franchises today started out as trend-chasing ripoffs before finding their feet, and the video game world actually ends up richer for it, even if the initial rush of copycats can be frustrating. These variants on game mechanics often end up developing in different directions, just like PUBG and Fortnite are.
For a parallel, think about music. Artists copying each other will clog radio with same-y sounding mush, sure, but new bands only appear after being inspired by older bands, and new genres can only form from various artists taking 'inspiration' from each other.
PUBG is only hurting themselves with this attitude
Look, PlayerUnknown and the team at PUBG corp and Bluehole, I understand your pain. It must hurt to see Fortnite become more successful, dominate Twitch, and have Drake talking it up. It must suck to have your spotlight stolen like this, but going to court is only going to be shooting yourself in the foot.
Game mechanics themselves can't be copyrighted, only the assets and names specific to your game. Before PUBG Mobile hit the Play Store, tons of blatant ripoffs clogged the Play Store (and were sued by Bluehole). When Bluehole sued imitators, they went to far as to claim that the use of a frying pan as a weapon in Chinese PUBG clone Rules of Survival infringed upon PUBG's copyright.
The thing is, PUBG was not only wrong here (there are older video games where you can wield this piece of kitchenware as a melee weapon), but also, the company didn't need to resort to this. The obvious low quality Chinese copycats didn't stand a chance against PUBG's brand, because they didn't build a better product. Fortnite, on the other hand, offers a real alternative. A real threat of competition. Because Epic Games did.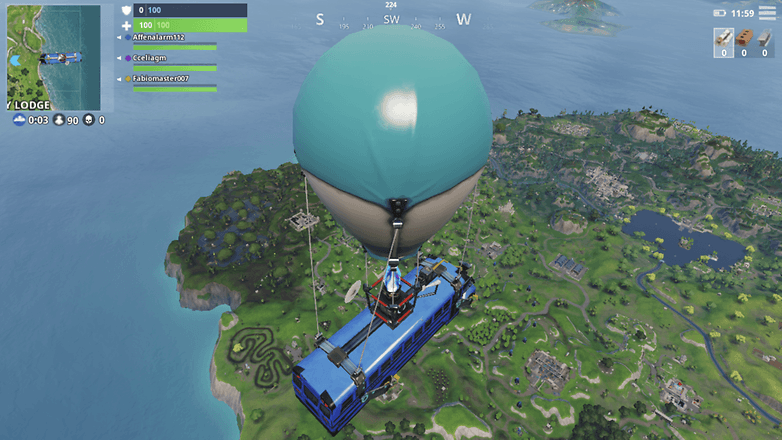 PUBG seems to have been suffering a decline in userbase as a result of performance issues and rampant cheating. Fortnite, being a very well-crafted alternative that's free-to-play, is no doubt eating into this too. But there's more to this. PUBG uses a lot of generic looking assets in the game, which are hard to copyright. Fortnite's less realistic style also means that it looks less generic and has a stronger, more identifiable brand. You can even see this in-game, like Fortnite's 'slurp juice' vs Fortnite's much more generic 'energy drink'.
It's very telling that so far the legal dispute seems limited to Korea (PUBG's home market), quite soon after Epic Games introduced Fortnite to the country. The cynical observer could note the suggestion that the company isn't confident enough to succeed in this internationally, but is instead banking on a favorable treatment from a domestic court. We'll have to wait if the case ends up holding any merit but so far it looks like PUBG are seeking protectionism.
If PUBG wants to survive in this market, the company needs to accept that they are competing within a genre of games that just so happens to be popular now. Stop whining, and start working to keep PUBG viable and secure its place in a world where Fortnite exists.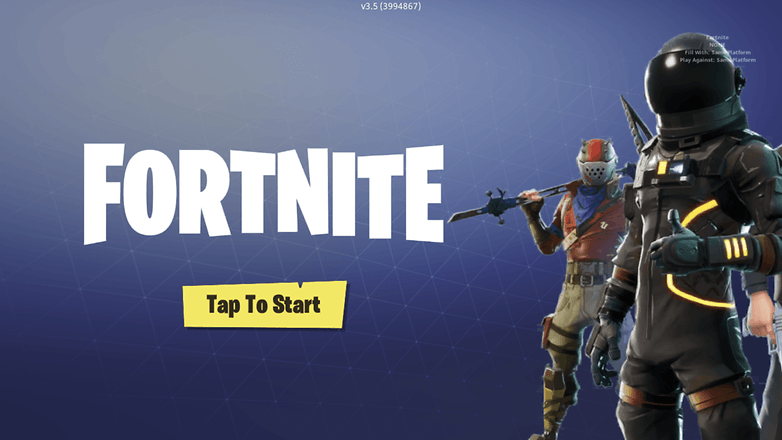 Right now, Epic Games has made a better battle royale game with a more distinct brand, recognizable world and style as well as unique story. But PUBG is still a great game preferred by many, and still has huge audience and a chance to develop and grow and even capture players back from Fortnite. But if Bluehole prefers to litigate over frying pans, it's going to look like something that won't endear them to video game fans: a sore loser.
What do you think PUBG should do to compete with Fortnite? Do you think that Epic Games should pay compensation?