Opinion: Your Next Smartphone Will Inevitably Be a Foldable Flip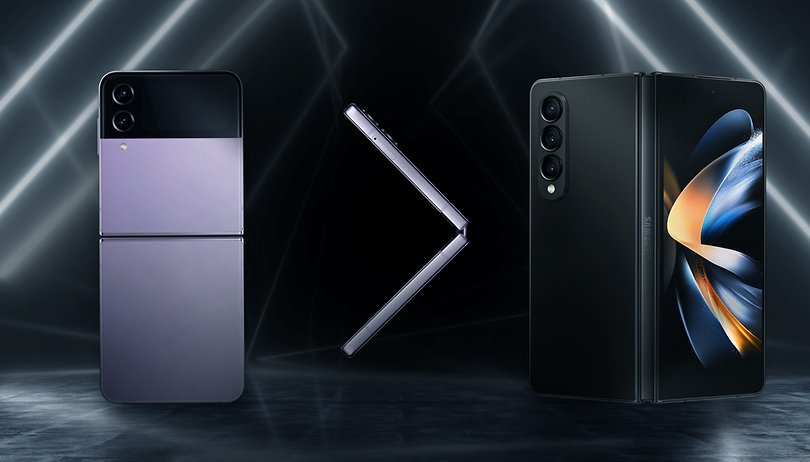 What if the Galaxy Z Flip 5 is more popular than the Z Fold 5 this year? Foldable clamshell smartphones have long been second-rate foldables, but things could change in 2023. With their larger external displays, the Oppo Find N2 Flip and Motorola Razr 2023 could take over passport-sized foldable smartphones. Find out why 2023 will be the year of foldable clamshell smartphones.
I remember just a few years back when all my friends who were better off were screwing around with their Motorola Razr (the first generation), I finally picked up a Samsung clamshell handset for myself after months of chores, good behavior, and begging on the streets. Well, I was six years old when the first Razr came out in 2005, but let's just say I was pretty precocious as a technophile.
Back then, clamshell phones were the top of the line. Fast forward to today, the modern clamshell smartphones released in recent years from Samsung or Motorola are more like second-rate foldable smartphones, remaining in the shadow of classic foldables like the Galaxy Z Fold 4 reviewed by NextPit. They are essentially a cheaper alternative to the "real" foldable flagship.
Clamshell smartphones have long been the "poor man's" foldable smartphones
Foldable clamshell smartphones have always had this "poor man's foldable smartphone" baggage, and have struggled to take off because of the format's irrelevance to wallet/book-sized foldables. There are also many other factors such as their technical specifications, price, or even the design which have not evolved much between the different generations.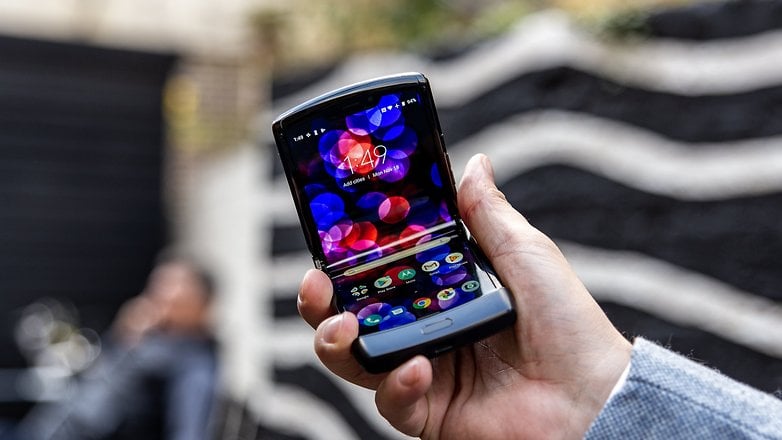 For example, the Galaxy Z Fold 2 had a Snapdragon 865+ SoC while the Z Flip 5G, launched at the same time, was powered by the Snapdragon 855+, which was released a year earlier. The Motorola Razr was powered by a Snapdragon 710, which is a mid-range SoC.
When it comes to photography, too, clamshell smartphones have always been behind by a step or two. The Galaxy Z Fold 3 had a triple camera module with a telephoto lens versus only two lenses for the Z Flip 3. The Motorola Razr 5G fared even worse with just one lens.
The compact form factor argument alone wasn't enough to make them really relevant. Classic foldable smartphones allowed for a hybrid format between smartphone and tablet, or even a mini laptop for light tasks. Clamshell smartphones had nothing more to offer than their compactness. Their small screen was not functional enough. We couldn't even talk about a real second screen, but rather an auxiliary screen similar to that of a connected bracelet.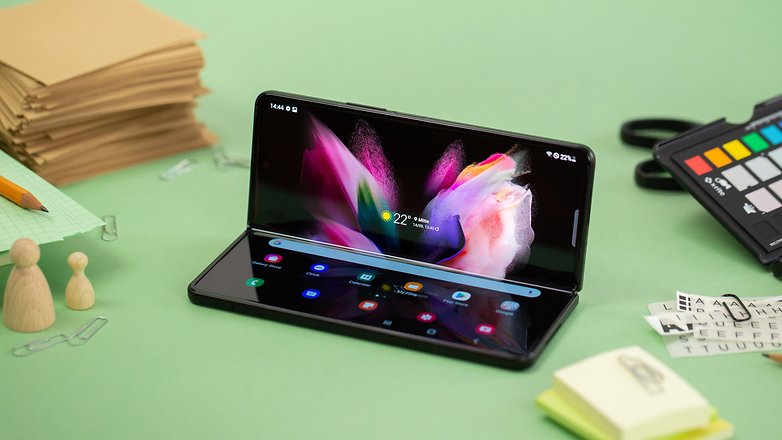 On a foldable smartphone like the Honor Magic Vs (review), it is possible to answer calls, surf the web, write notes, and do more on the external display. You only open the smartphone when you want to watch videos or work in a more comfortable setting. On a flip foldable like the Z Flip 4, the external display ultimately serves little purpose apart from checking your notifications or sending quick replies to messages.
Having been able to use a Galaxy Z Fold 2 (review) and a Galaxy Z Flip 4 for a few days, I can say that it's a no-brainer to choose between the two. The concept of the Z Fold 2 is more relevant. I was using the external display to do everything I usually do on a smartphone and whenever I needed to do more, the large internal display made more sense.
My experience with the Z Flip 4 (review) was less compelling. I couldn't properly reply to messages from the external display and even checking out the notifications was not convenient. Hence, I had to constantly unfold the smartphone, which ultimately made the foldable form factor irrelevant.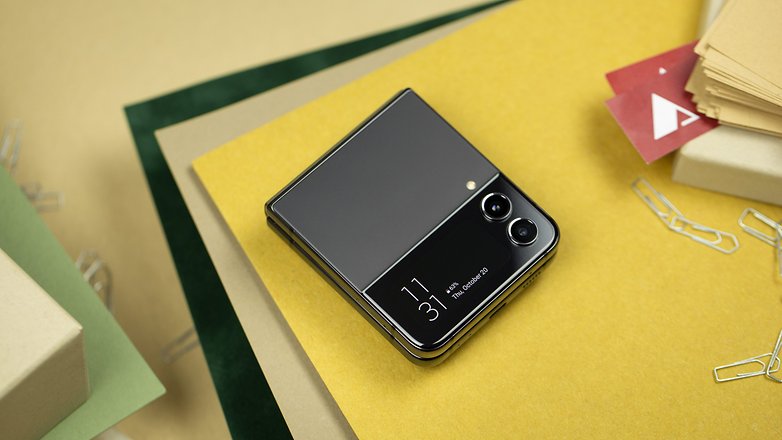 The only advantage was to have something more compact in my pocket. But a compact smartphone like a Galaxy S23 can do that just as well if you don't like big, heavy smartphones.
Also, brands have always sold clamshell smartphones as fashion items and not as true flagships. To illustrate this on its website, Samsung presents the Galaxy Z Fold 4 as an accomplished smartphone offering the best of its technology, while for the Z Flip 4, the focus is on customization. We talk more about the object itself, which is almost relegated as a simple fashion accessory.
The clamshell form factor will be useful even when closed
As mentioned above, the external display of clamshell smartphones has so far been a secondary screen that wasn't really a plus point.
All of that should change in 2023. Upcoming clamshells or flip foldables, like the Oppo Find N2 Flip reviewed by NextPit, Galaxy Z Flip 5, and Motorola Razr 2023, will all feature a much larger external display.
We've already seen it on the Find N2, but admittedly, the possibilities are still rather limited. We just have a shortcut panel, widgets, and a notification display. But the larger size alone makes it much more functional. It's a real secondary screen and not a little novelty on the side. Oppo may find new ways to leverage its large external screen as future software updates are released.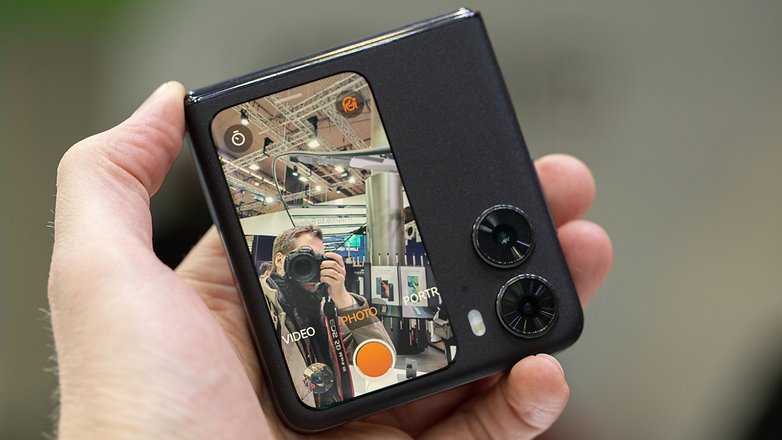 Moreover, rumors say that the Galaxy Z Flip 5 will have a larger cover screen than the Find N2 Flip's 3.26-inch screen. This would double the size compared to the Z Flip 4. Considering what Samsung already offers on the latter's small screen, the Galaxy Z Flip 5's cover screen could allow you to really use the smartphone for small, routine actions without having to unfold it.
Still on rumors, the Motorola Razr 2023 would even have a cover screen that would take up the entire half of the back, even framing the photo module and the LED flash. This new screen would be fully usable by allowing apps to be used.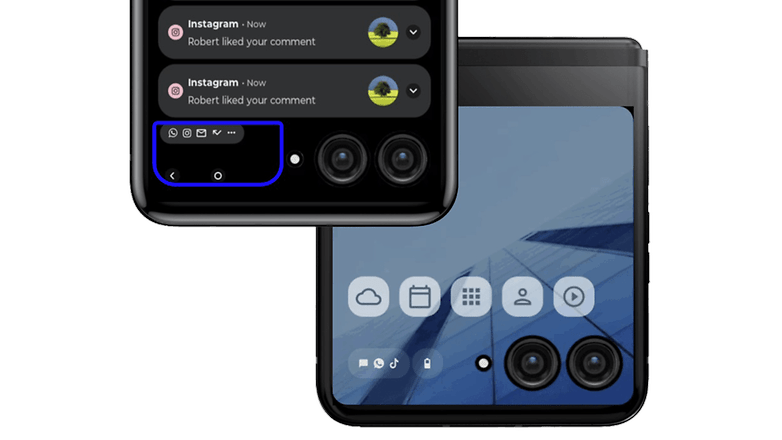 Because really, what's the point of having a foldable smartphone if you always have to unfold it to use it to its full potential? Manufacturers seem to have understood the problem.
This is especially true since the clamshell format has the potential to be much more popular than the book format. Not everyone wants to carry a tablet around in their pants pocket. The Galaxy Z Fold 4 is quite bulky even when closed, it must be said. While a clamshell smartphone, when you unfold it, it comes in a fairly classic 21:9 aspect ratio.
The less visible crease will also be one of the important arguments when it comes to new foldable clamshell smartphones. Oppo has achieved this with its Find N2 Flip and Samsung is expected to follow suit with its Galaxy Z Flip 5. Thanks to the teardrop-shaped hinge, clamshell smartphones will have a less noticeable crease which will improve the everyday user experience. It is also logically shorter compared to a conventional foldable, book-style.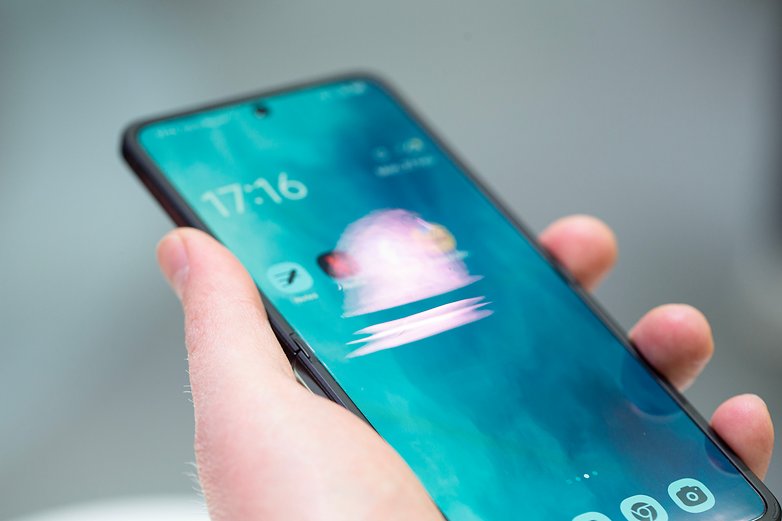 Manufacturers are also putting in more effort when it comes to software. This is especially true of Motorola with its Swipe to split gesture that allows you to comfortably split the screen, and Oppo has equipped the Find N2 Flip with a special menu to customize the cover screen.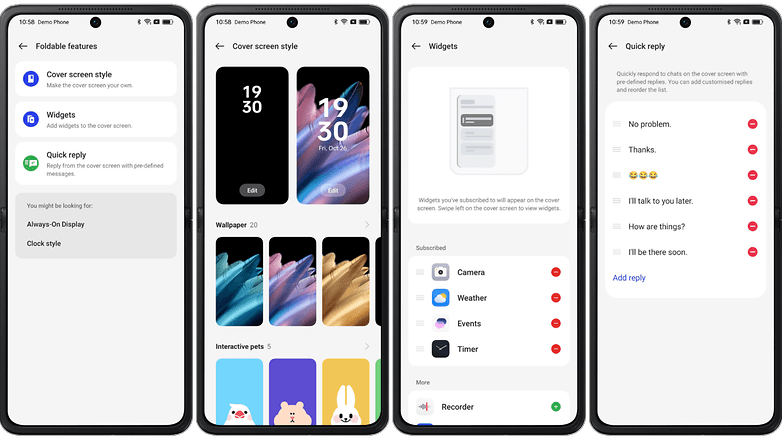 Regarding the specifications, things are also changing for the better. Foldable clamshell smartphones are gradually regaining their place among the flagships. Samsung has equipped its Galaxy Z Flip 4 with Snapdragon 8+ Gen 1 SoC, the same premium chipset as the Galaxy Z Fold 4.
The Motorola Razr 2022 (review) is equipped with the Snapdragon 888 SoC, which wasn't the best SoC available when it was released, but is a marked improvement over the Snapdragon 765G found in its predecessor. For its Find N2 Flip, Oppo even opted for the Dimensity 9000+, one of the best SoCs from MediaTek.
With the Galaxy Z Flip already outselling the Galaxy Z Fold, if Samsung makes any notable changes to the Z Flip 5, clamshell smartphones should become more prevalent. As a reminder, according to Samsung's president, the brand sold 10 million foldable smartphones in 2021, 70% of which were the Galaxy Z Flip.
What about you? Are you more interested in a foldable smartphone with a clamshell or a book format? Do you think the "clamshell" form factor will be more relevant with larger external displays?