This is why experts think the Galaxy S5 is better than the Galaxy S6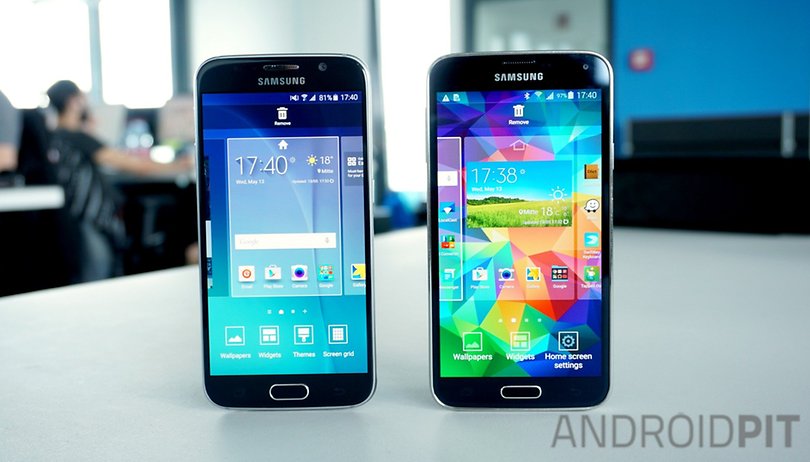 The Galaxy S5 has been placed above the Galaxy S6 in Consumer Reports latest smartphone rankings. The new list, updated last week, put the Galaxy S5 in first place, followed by the LG G3, iPhone 6, and then the Galaxy S6 in fourth. NEXTPITTV
As you may have been able to predict, it is the storage and battery options that killed the Galaxy S6's chances. With no microSD card slot and a non-removable battery, the consumer reviews specialist determined that the Galaxy S5 was the better product choice.
In a video discussing why the Galaxy S6 didn't make the grade, Maria Rericich, head of electronics testing at Consumer Reports, stated that Consumer Electronics "normally expect the new [smartphones] to surpass the predecessor" but in this instance the customization options, in addition to the fact that the Galaxy S5 is also water resistant and has better battery life, meant the Galaxy S5 clinched it.
Though the positives of the Galaxy S5 were highlighted, such as the rapid charge and Qi wireless charging capabilities, it wasn't enough to bring it to victory. Check out the explanation below.
Consumer Reports delivers unbiased product testing and ratings, research, public education, and more to provide reliable information on consumer products. Since going live, their "Why Samsung's Galaxy S6 doesn't top our ratings" video has received almost 300 upvotes, and almost 200 downvotes.
We put the Galaxy S6 at the top of our best Android smartphones list after finding its combination of unbeatable camera, sumptuous display, and sublime performance better than anything else the Android market has too offer.
Do you agree that the Galaxy S5 is better than the Galaxy S6? Sound off in the comments below.