Free instead of $7.49: Dungeon crawler for old school fans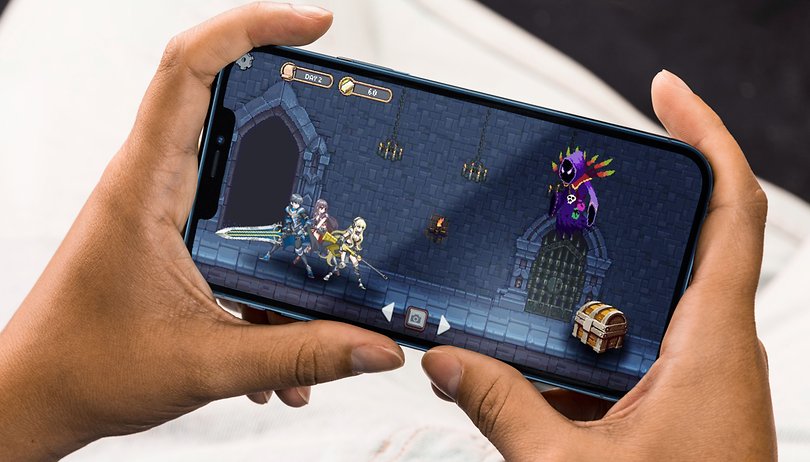 Today's app of the day is again something for NextPit gamers. You can download Dungeon Princess: Offline RPG for free instead of paying $7.49 in the next six days. I'll show you for whom the dungeon crawler is worthwhile and if it's really fun!
---
TL;DR
Dungeon Princess: Offline RPG is a classic dungeon crawler.
The app has a 4.5-star rating from over 5,200 users.
Fast-paced battle system with an 8-bit look.
---
There used to be RPGs that touch every gamer's heart even today. Games like Final Fantasy used to give me sleepless nights, and so I'm still an absolute advocate of the genre until now. There are numerous 8-bit RPGs on smartphones these days, but only a few stand out from the crowd. Dungeon Princess: Offline RPG is a different story. The game will keep you busy for quite a while and is also really fun to play.
Why the download of Dungeon Princess is worthwhile
The story of the game is quite simple. The hero "ISM" tries to make his sister "NADIE" a princess. Granted, this isn't exactly the plot Hollywood movies are made of, but the storyline still plays out quite entertainingly. You start the game with these two siblings and are thrown directly into one of the 1000 (!) possible dungeons. However, you don't have to explore a dungeon in the classic crawler manner, but rather give the enemies a good kicking.
You have all kinds of heroes at your disposal, which you can collect bit by bit. I was initially quite confused when I saw the first enemy, because an explanation is unfortunately missing. The game looks like the classic, turn-based Final Fantasy parts, but it plays a bit differently.
By tapping the different characters, you can activate their skills, which have different cooldowns. Thus, the tactical aspect of classic RPGs is a bit missing, but it's quite fun to bludgeon the enemies one by one.
As you travel through the different worlds, you'll also collect all sorts of equipment that you can use to increasingly strengthen your heroes. Besides, you can get all sorts of consumables from the creepy ghost in your base, in case the fight gets too difficult. In general, the game increases the difficulty level at a pleasant pace, so you won't have to despair after three levels.
The aforementioned controls are also very quick and easy to understand once you get the hang of them. Especially in higher levels, the technical aspect kicks in, when you have to cast various buffs and debuffs to become dangerous to the enemies at all.
By the way, there is no advertising for this version of the game. You have the option to buy in-app items, but these are not pay-2-win, just cosmetic and QOL items. The 8-bit graphics are certainly a great plus for many, but the constant anime players are probably not to the delight of all gamers.
Does Dungeon Princess respect your privacy?
The game comes from the South Korean developer SSICOSM. If you speak Korean, it's best to take a look at the privacy policy, because it's not available in English or any other language. Two trackers are mentioned on the Exodus analytics platform, but they are not too bad.
In addition, the game requires 7 permissions, which are also nothing new. Mainly, these are the permissions to access your Internet or to be able to charge you for the previously mentioned in-app purchases.
What do you think of the game? Would you like to play more RPGs? Let me know in the comments!