The definitive smartphone features of 2017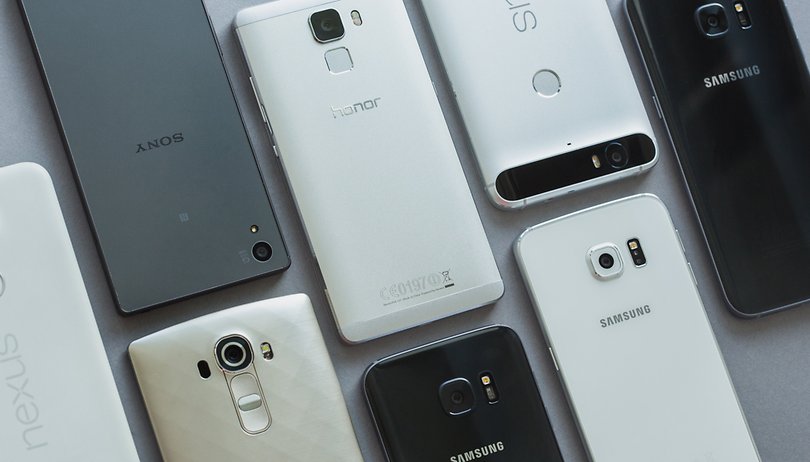 With 2017 drawing to a close, we can look back on a year of interesting developments in the smartphone industry. The various manufacturers have all attempted to impress us with their take on the latest features and cutting edge-design, and it's become apparent which tech trends have 'made it' and broken into the mainstream consumer market.
For good or ill, these are the most significant smartphone features of 2017.
Bokeh comes to the fore
The bokeh effect, or the blurring of the out-of-focus areas of an image, has been an element of photography for years, but it's only been this year that it's been so easily reproducible by all of us with our smartphone cameras. Often used to blur the background in order to make the subject of the photo in the foreground really pop. Naturally, this lends itself fantastically to art of the selfie.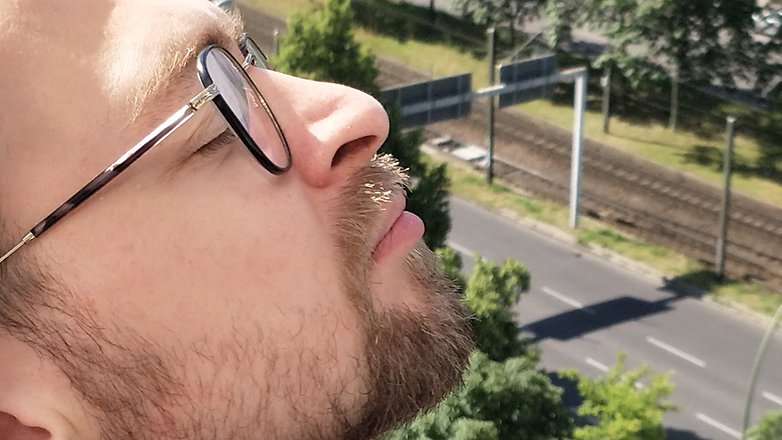 The widespread use of the bokeh effect is largely attributable to the popularity of a dual-camera setup in new smartphones. Bokeh is used to great effect on premium devices such as the Huawei Mate 10 Pro but is present on many cheaper devices too. Although dual cameras have been around for longer, we're finding out how to get the most out of them, and the effective use of bokeh is one of the most eye-catching ways to show it. The Google Pixel 2 phones don't even need two cameras to use it.
AI: leaning about us as we learn about it
At the beginning of the year we were confident that 2017 was going to be the year that artificial intelligence really comes into public consciousness. And we were right, although AI was more prominent this year in the form of smart home assistant loudspeakers and software than being housed in the phone itself. We interacted with AIs like Siri and Alexa through the handset, but the 'brain' was in another device. But that all changed with the announcement of the Huawei Mate 10, and its high-powered sibling, the Mate 10 Pro.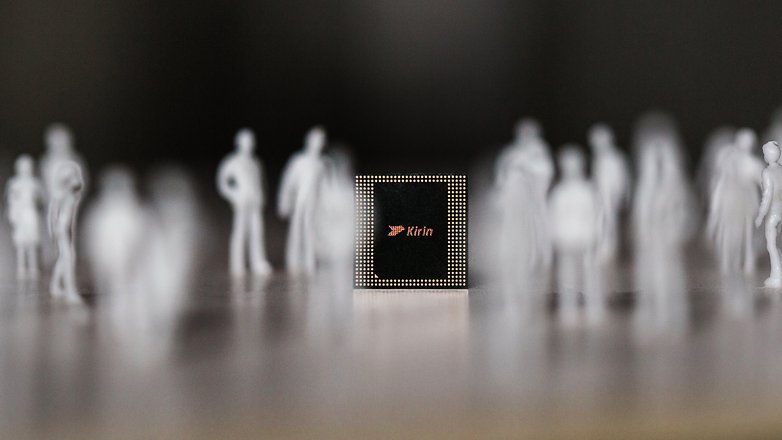 The Mate 10 packs the Kirin 970 processor, with a dedicated NPU (Neural Processing Unit). At the moment, this doesn't just mean better computing and graphical performance off the bat, but that the chip will analyse your app use and phone habits, intelligently allocating resources to save power and improve efficiency. AI also assists photography and provides translation services.
It won't be long before the NPU becomes standard issue in flagships that hope to compete with the Mate 10. Even Google, which has an 'AI-first' strategy that doesn't really center around the smartphone, has quietly included a smart chip in the Pixel 2 intended for photography, waiting for the right moment to activate it.
AI has arrived in our hands and there's no rolling back. While AI will enable our devices to learn about us, it's still a relatively new phenomenon in the consumer world and most of us could stand to learn a little more about AI, too. I'd recommend to check out our primer to get to know the basics.
Bezel-less displays take us one step closer to the edge
It's this year's must-have look. Bezels, those borders around the actual screen of the phone, are out and unlikely to return. Bezel-less displays have a longer history than one might think, starting with the Aquos Crystal back in 2014,but it's only recently become the defining look for new phones. Of course, this can largely be attributed to Apple and the iPhone X, although opinion is divided as to the aesthetic qualities of the camera notch.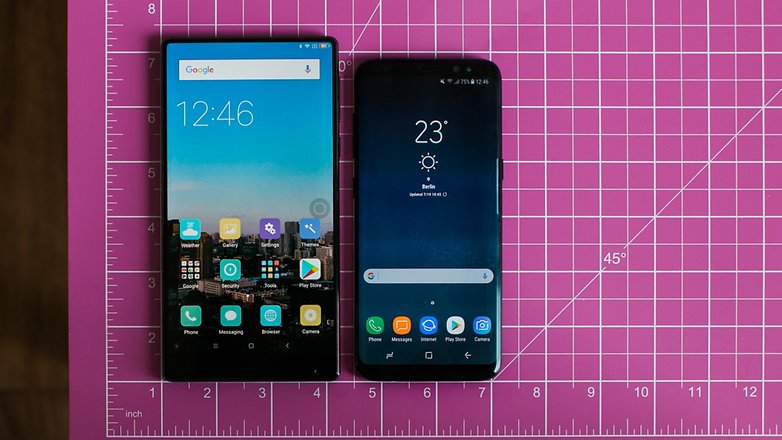 Now it seems like every company is trying to do away with bezels entirely, mostly by making the borders as small as possible, rather than making a notch like Apple. The near completely bezel-less Xiaomi Mi Mix 2 may just be the best example of this so far.
Aw, the cute little phone thinks it's a PC!
Flagship smartphones are always becoming more and more powerful in their computing power to the point where they can easily boast as much memory and processing capability of what were once the high-end PCs of yesterday. And the latest Android phones are more than capable of stepping up and actually being PCs, if you'll give them a chance.
Samsung got in first, with the Galaxy S8, the S8+ and the Note 8 all being capable of being connected via DeX to a PC display and peripherals, allowing you to use the same machine for your mobile and desktop computing needs. Samsung has even provided a complete Linux OS as an app to encourage developers to use it as their main desktop device.
Huawei's Mate 10 Pro is even more confident about stepping up to the desktop throne, as it doesn't require any special dock. Any dongle can connect this powerful smartphone to your desktop and allow you to use the same machine both as your home computer and on-the-go solution.
As more high end smartphones become capable of easily running full desktop OS systems like Windows 10, we might see more users, particularly those without a need for especially high-end PCs, save money by relying on just one device as both phone and PC.
Hit the road, headphone jack
One of the more controversial signs of the times is that high-end handsets are basically ditching the traditional audio jack, increasingly trusting that the user will adopt a wireless (or lightning/USB-C) solution for speakers and headphones. At the moment, lower-to-mid tier phones are still found carrying the jack, while upper-tier flagships do without it. But inevitably, what is the norm in the upper-range will become typical across the board.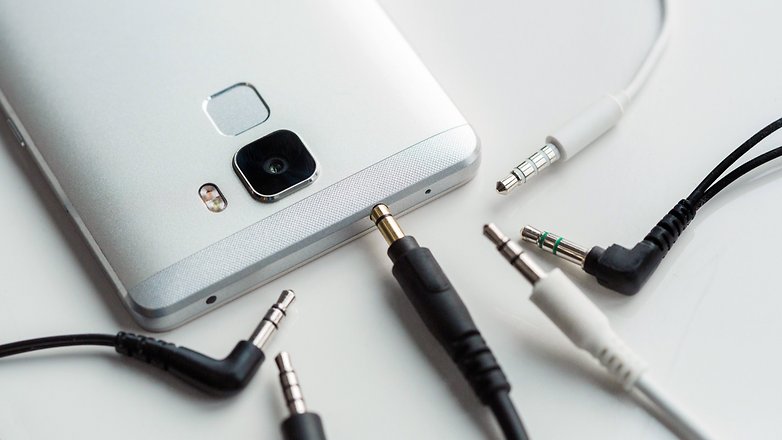 This is not exactly convenient for a lot of people who want to keep their new phones compatible with older audio solutions, but as has always been the case, consumer technology can only be held back by this for so long.
There's still a lot of teething problems as we move to new audio solutions though. The very best headphones still work most effectively through the jack, and wireless models can be unreliable, and require an extra battery to worry about.
Here's our pick of the smartphone feature innovations that defined 2017. Which are your favorites? Are there any you think are a step in the wrong direction?