Dear HTC, stop being so quietly brilliant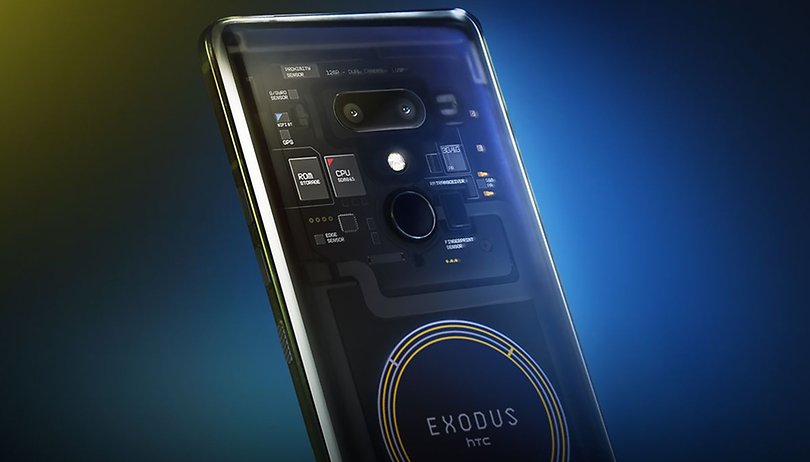 HTC has been quietly setting trends in the smartphone industry for years - too quietly, in my opinion. They not only manufactured the first Android smartphone ever - the HTC Dream (also known as T-Mobile G1 in some regions), but were innovation leaders for many years. Now on the brink of bankruptcy, they have released the HTC Exodus - a smartphone targeting cryptocurrency enthusiasts, which seems like a desperate gimmick that's late to the party. NEXTPITTV
This year has been tough for the Taiwanese manufacturer - and that's saying something, considering they've been hanging by a thread for a while. HTC laid off around 1500 employees and profits are down 80% in 2018. The company also no longer makes Google's Pixels - the Pixel 3 and 3XL are manufactured directly by Foxconn.
So, what lies at the core of HTC's fall from grace? Poorly executed ideas? Low quality hardware? As a long-time fan, I'd say the main thing hindering the company's success is lack of confidence in their own products and innovations.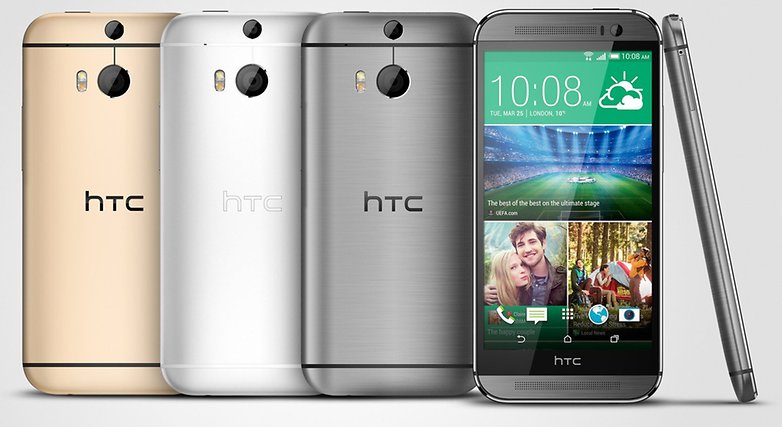 The early days: quiet brilliance
I may be biased here, since the HTC Desire HD was my first actual smartphone and I feel a bit of nostalgia for it, but in 2010 it was one of the best devices on the market. For example, competitors like Samsung were still using plastic at the time, while the HTC Desire HD has an aluminium body, giving the phone a more premium look and feel. It also made the device very durable. Yet, that was just one among its many selling points - it had great sound powered by Dolby Audio and surround sound, a good 8MP camera and almost no preinstalled bloatware.
The Desire HD also had a bigger and higher resolution screen even compared to the current iPhone - at a time when Android smartphones were still getting their foot through the door and were not as polished. It was a solid all-arounder that impressed both critics and consumers. No wonder in the UK carriers struggled to meet the demand for the HTC phone. The US variants - Inspire 4G and Thunderbolt, were also among the first smartphones to support 4G and LTE.
The advertising for the device was minimalist and straight-forward, in keeping with the company's 'quietly brilliant' slogan.
However, what followed was quite disappointing. The HTC Sense web service that helped you manage or find your device (not to be confused with the Sense UI) mentioned in the video above was dropped quickly and suddenly - almost foreshadowing the company's reluctance to support services and devices for a prolonged period of time.
The Taiwanese manufacturer also went back on their excellent design decisions with flagships following the Desire HD. The 2012 One X, for example, was a massive disappointment to HTC fans. A polycarbonate (let's be honest, that's just a fancy name for plastic) body, a single flash (compared to the dual on Desire HD) and very unconvincing sound quality are just some of the grievances I had. My One X also got a massive scratch on its first drop. I never had such issues with the Desire HD.
So why did HTC change its design trajectory so suddenly? My only guess is that they wanted to adhere to the popular trends - pretty much all other phones at the time were plastic. This made them lighter and thinner, but flimsy and not very durable. The Taiwanese brand should have just stuck to their guns - the aluminum bodies were not the problem. When you're competing with giants such as Apple and Samsung, you want to stand out, not blend in.
Marketing and gimmick blunders
Yet, it wasn't uncommon for HTC to stand out for all the wrong reasons. The manufacturer took interesting concepts such as a social media integration too far in an effort to appeal to a niche audience. Remember the HTC Facebook phones (called ChaCha, Salsa and First)? I had blissfully forgotten them until the Exodus gave me flashbacks. I feel like the decision to create either of them was reached the same way:
"What's in the news lately? Cryptocurrency (or Facebook) - everyone is investing in it, we should get on that quickly, make a themed phone and slap a bunch of related features and buzzwords when marketing."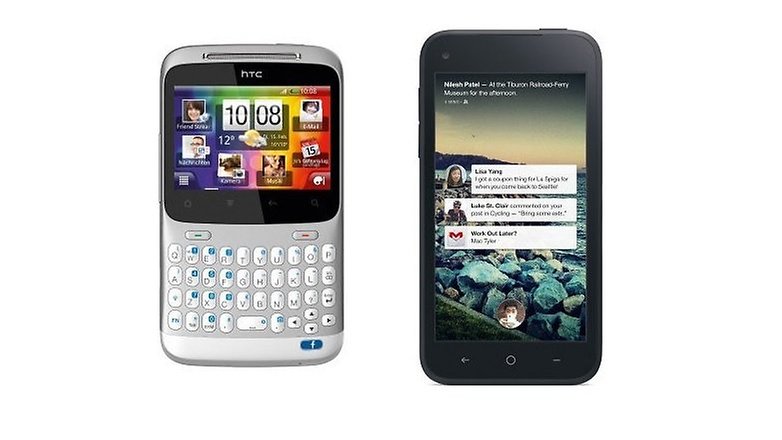 The HTC Evo 3D is another similar example, although it was a solid flagship, 3D camera aside. However, with the HTC One M7 and One M8, it seemed like HTC had finally found their niche in the market - amazing sound. The dual front-facing speakers of both phones were unrivalled in sound quality and power.
The HTC One M8 was also one of the first mainstream devices to have two camera sensors on the back, allowing for depth effects in photos. The Ultra Pixel technology the Taiwanese manufacturer experimented with, however, is better left unmentioned.
At the time of the One M series, HTC had ditched the 'quietly brilliant' slogan, yet I still felt that these excellent devices (One M9 not included) were left to market themselves. Compared to the aggressive campaigns other manufacturers run, it seems like the Taiwanese company just cannot compete - then or now.
If you want to be noticed, you have to put effort in advertising and marketing. HTC's Korean competitor Samsung, for example, was a household name way before smartphones. Despite that, for years they've been putting out light-hearted ads like this one - poking fun at Apple, while making a statement about their devices:
So yes, HTC's idea to let the devices speak for themselves is noble, but naive. It's just not enough, especially in 2018 when the market is flooded with new smartphones and manufacturers. Huawei, Honor and other Chinese brands didn't exist or were virtually unknown a decade ago in Europe or the US. Or they were considered cheaper alternatives to mainstream brands like Samsung and Apple. Now, they are leading the market in many regards, while HTC has been left behind.
Current state of affairs
Besides the Exodus, the latest HTC flagship is the U12+. I spent 2 weeks with the device, using it alongside my HTC 10, which I have stubbornly refused to upgrade to a newer smartphone until now. The first thing I noticed was that the U12+ is still not running on Android 9 Pie. Talking about Google's newest OS, one of its advertised features - flipping a ringing phone to silence it, has been an HTC staple since the Desire HD. Yes - the Taiwanese manufacturer was ahead of its time not only in terms of design and hardware, but software too.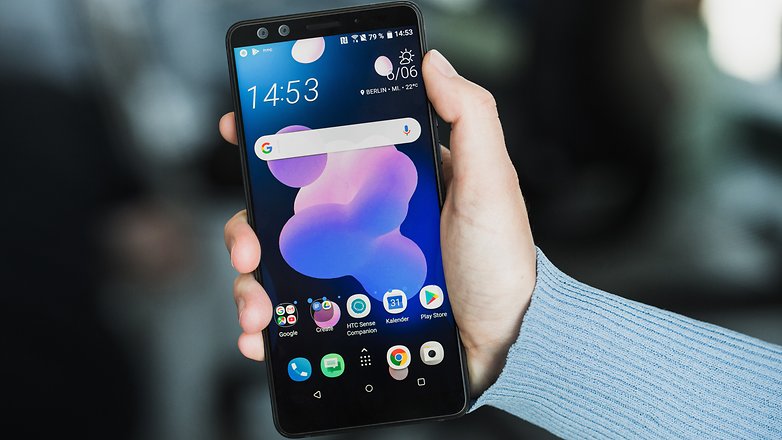 Back on topic - it's frustrating that HTC neglects to update its flagships for so long. They've become notorious for this. The lack of updates is probably why many customers have abandoned the brand. My HTC 10 recently received an Oreo update, which I am thankful for, but I don't expect any further updates or support.
However, this is not my only gripe with HTC or the U12 +. Design-wise, their latest device looks like any other current smartphone. It doesn't have that signature HTC feel or look. The shiny finish on the back is quite annoying and gets fingerprint smudges constantly. I also feel like HTC could have gone one step bolder in making the back of the device completely transparent - à la the transparent Gameboy. It would have definitely made it stand out more than the current half-baked iteration.
The most insulting part, however, is the removal of the headphone jack. Touting your sound quality for years and then jumping on the 'no headphone jack' bandwagon for no apparent reason is just sad. And don't tell me it's because the device needed to be slimmed down - the U12+ doesn't look or feel much thinner than my good old HTC 10. Sure, there are USB-C headphones included in the box, but the quality difference is noticeable.
Two things I was initially skeptical about but ended up liking are the pressure sensitive buttons and Edge Sense. I would say both are innovative and intriguing - in true HTC spirit.
As for the Exodus - it might have some interesting features, but I think the average consumer will not care about them. Besides, most won't be able to purchase it anyway - you need to buy the smartphone with cryptocurrency. This is why I think it's important for HTC to find a middle ground between taking too many risks and just going with the flow. Mediocre smartphones and gimmick devices won't keep them afloat for much longer.
Don't get me wrong, I love HTC - I've been using their phones for 8 years now, but this is precisely why I might be more disappointed than most. It's frustrating to see them wasting their potential - to me HTC were one of the most compelling and innovative brands of the 2010s. So dear HTC, stop being quietly brilliant - shout from the rooftops when you create something amazing. No need for gimmicks - even though you haven't always deserved it, there still are customers who are loyal to your brand - you should be too.
What do you think about HTC nowadays? Can the company get back on track?