Cubot Dinosaur: decent performance, for the price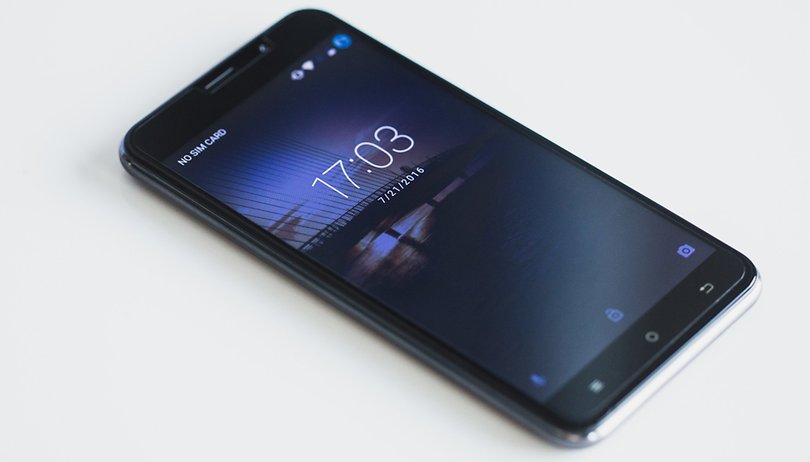 Cubot is back on the Android market with its newest device: the Dinosaur. This new smartphone comes in at the very low price of $110. But is it worth it even at a bargain rate? We did a thorough test and here are our impressions.
Cubot Dinosaur release date and price
The Cubot Dinosaur is already available for purchase. The price is around $110. It's available to be purchased in the US and can be shipped here. Follow the link below for the best price available.
The device is available in black, white and champagne. As far as the price goes, it's the top feature of the Cubot Dinosaur. For a brand new smartphone with these specs and performance, $110 is hard to beat. I can say that I recommend this device it you're looking for a cheap, decent phone.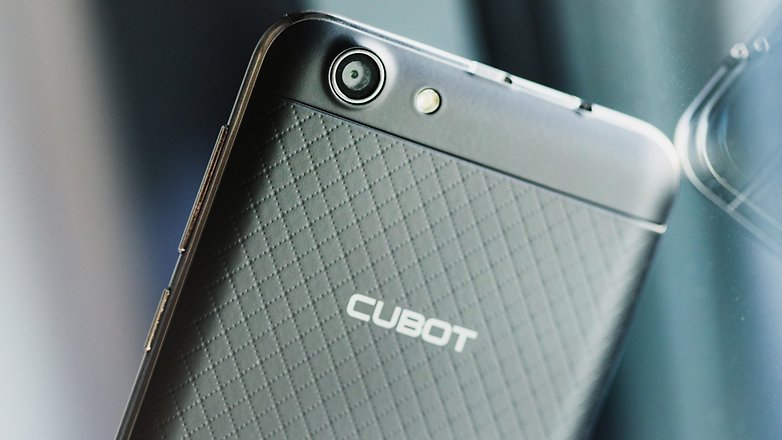 Cubot Dinosaur design and build quality
Perhaps the most uninspiring thing about the Cubot Dinosaur is the design. It's not ergonomic and feels bulky. The size of the device (152.3 x 77.2 x 8.8 mm) makes it very difficult to use with just one hand. The metal edges – while not bad to look at – don't add to the functionality of the smartphone.
Despite having a plastic, patterned back, the device can still slip out of your hand and is not nice to hold due to a couple of design flaws. Unlike other devices released this year, you're really sacrificing looks for nothing here. If the back of the phone looked good – with a glass back perhaps – we could excuse a lack of ergonomic consideration in its design. The uneven weight of the Cubot Dinosaur adds to its poor feel in the hand. Plus it's 202 g so it's not lightweight by any measure.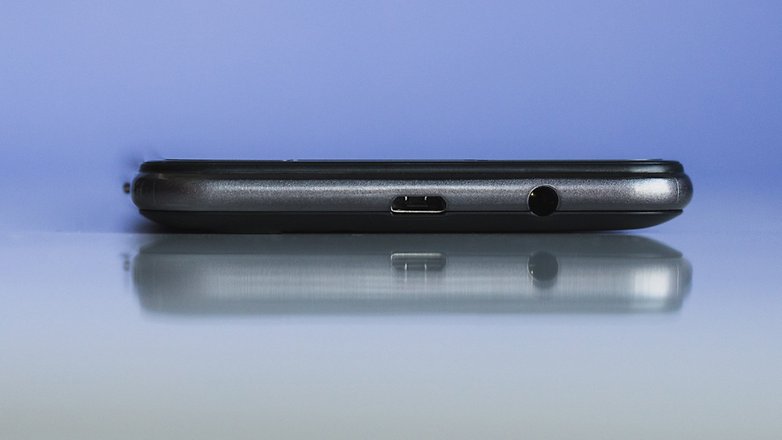 Cubot Dinosaur display
The 5.5-inch 720 x 1,280 IPS display gives you a decent picture for watching videos and for gaming but it is far from a market leader in terms of screen quality. But you'll be able to get good enough quality for what you're paying. If you want something with a super-clear and crisp display then you may want to look elsewhere. Overall, the picture quality isn't bad for a display with a pixel density of 267.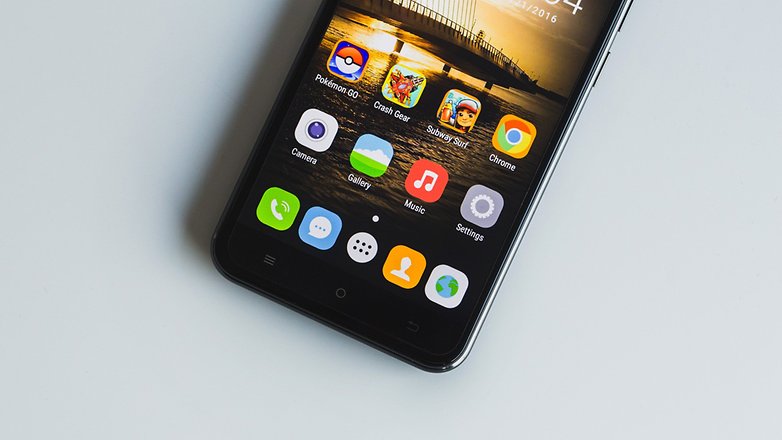 Cubot Dinosaur special features
The Cubot Dinosaur is devoid of many bells and whistles. Frankly, we would expect this from a $110 phone. There is no fingerprint reader and the best feature is probably its turbo download, which downloads from both Wi-Fi and mobile data. You get a dual SIM plus microSD support which are boons.
Cubot Dinosaur software
The Cubot Dinosaur runs Android Marshmallow right out of the box. In our tests the software performed well enough. Although, there are a lot of pre-loaded apps that are not so useful. Clean Master comes pre-loaded on the device. You can read our assessment of this app along with an interview with Cheetah Mobile here.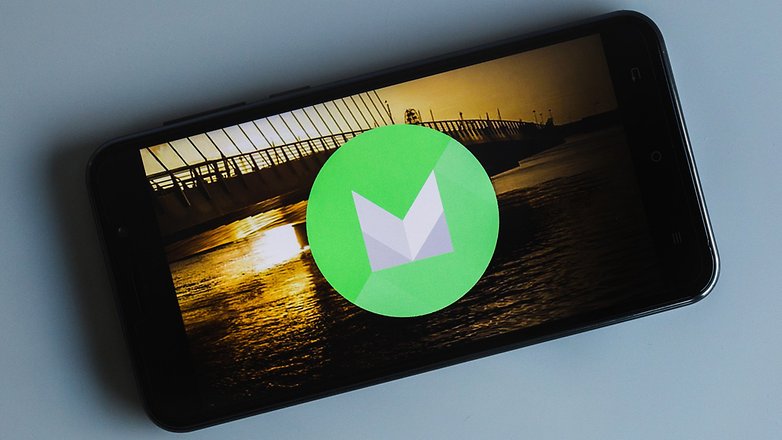 Cubot Dinosaur performance
Overall, the performance of the Cubot Dinosaur is decent. And when you factor in the price (as you should) you're getting a bargain. You won't be getting anywhere near the performance of the Galaxy S7 but that device ran around $700 when it was first released.
It comes with a MT6735A quad-core chipset, clocked at 1.3 GHz, backed with 3 GB of RAM. The 16 GB of internal storage makes it necessary to utilize the microSD support. These specs aren't bad and basically amount to last year's mid-range hardware from major manufacturers. When I watched video it was occasionally choppy and crashed a few times. This was over a five day period but still could have been better. The connectivity was decent and the phone supports 4G but doesn't support the 1/3/7/20 band.
Benchmarking for the Cubot Dinosaur did not go well. You can see from the results below that this phone doesn't even match two year old phones with worse specs (on paper).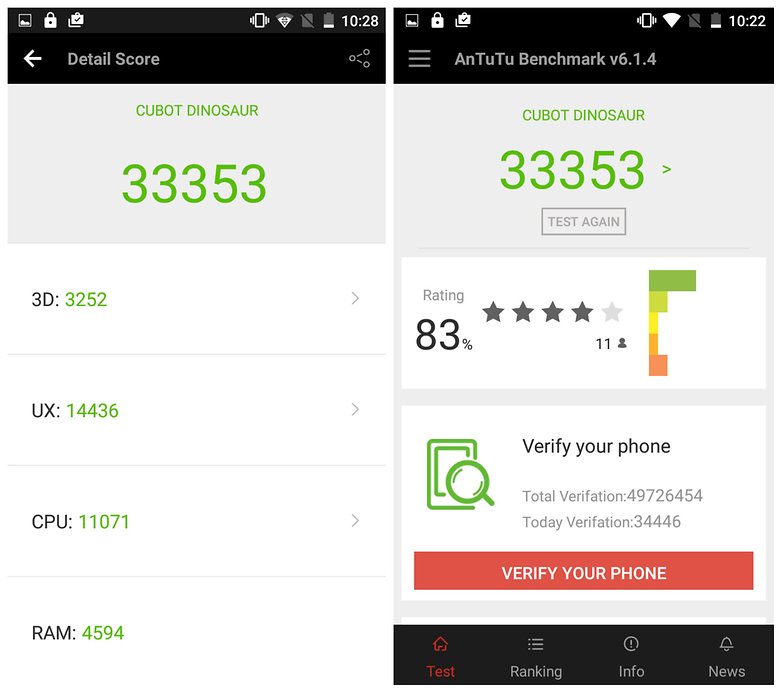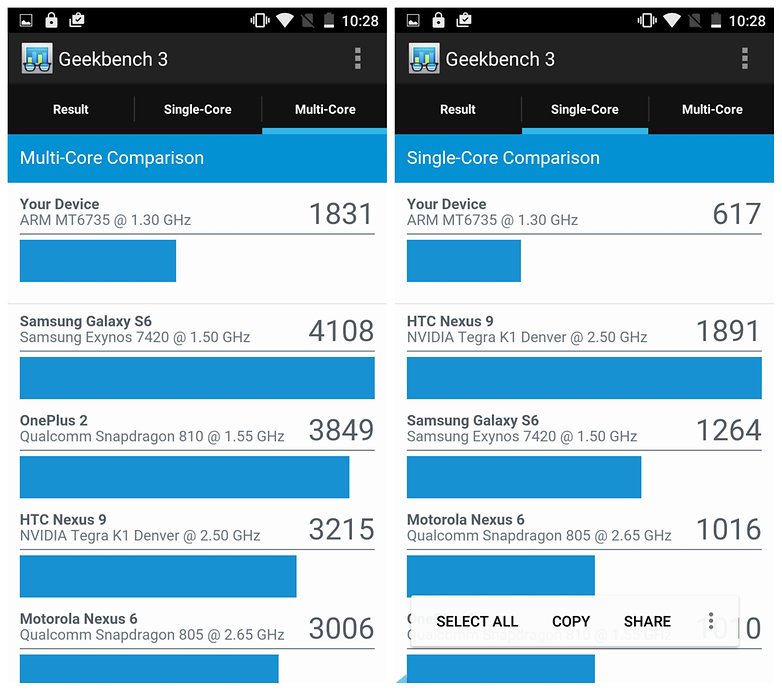 Cubot Dinosaur camera
The camera system on the Cubot Dinosaur is enough to satisfy your daily needs for snapshots and video but won't leave you impressed by any measure. The main camera is the 2016-standard 13 MP with f 2 / 0 aperture. The 5 MP front camera with f 2 / 8 aperture allows you to get alright selfies. Overall, the camera's results don't really match up to its on-paper specs.
The software comes with a real-time HDR option, gesture capture, smile shot, focus tracking and beauty mode. Most of these features were uninspiring. You can look below at how the beauty mode performs. Not really that beautiful.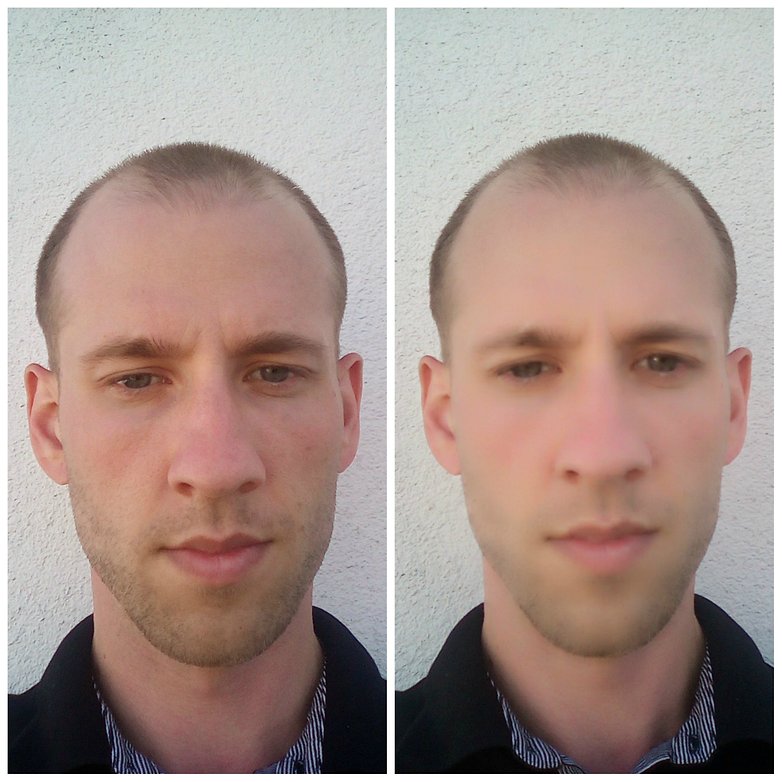 The rear camera didn't do much better.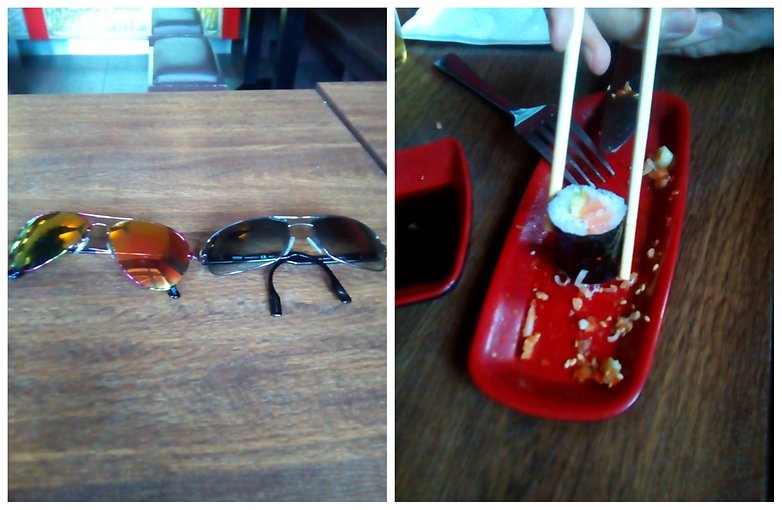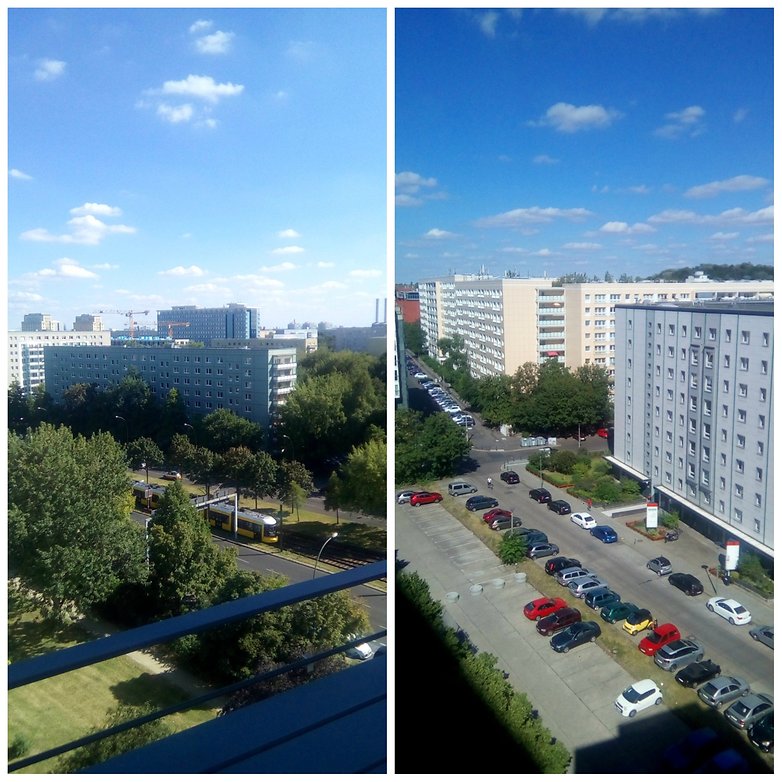 Cubot Dinosaur battery
The 4,150-mAh battery is bigger than most flagship devices this year, which mostly ran 3,000 mAh. Unfortunately, under heavy use, the battery didn't make it as long as I hoped. I played 720p video and a few games and the battery lasted around eight hours. This isn't a poor performing battery but for the size it doesn't hold its water.
Under extended, light use the smartphone lasted a full day without a charge and if you need it for normal tasks, like texting, calling, photos, a few videos and games, then the Cubot Dinosaur will give you what you need. But I wouldn't let the size of the battery affect my decision; I just think of it as an average battery for 2016.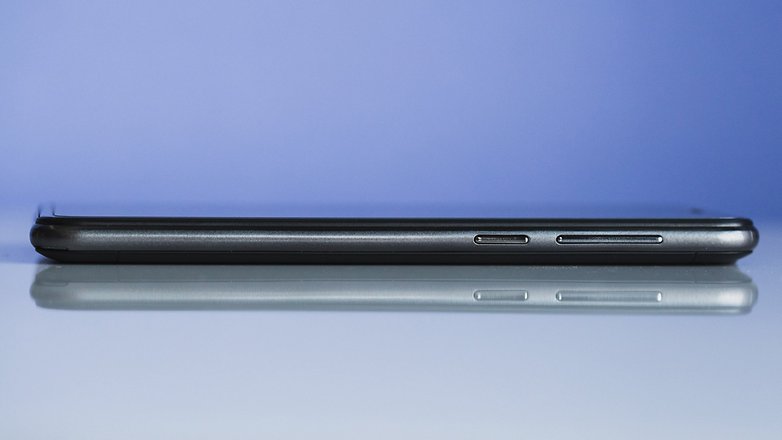 Cubot Dinosaur technical specifications
Final verdict
The Cubot Dinosaur gives you a decent enough performance for the price. If you're just looking for a cheap phone and don't care about a slick design, high-quality performance or a sharp camera, then this phone will suit you nicely. And I recommend this device for anyone looking to get a smartphone in the $100 range.
By far the biggest drawback of this phone is the design. I was not happy with the feel or how it looks. It's bulky, heavy and just feels awkward in the hand. But squeezing this mid-range hardware from 2015 into a device that costs $110 was probably no small feat and I have to give Cubot credit for the price-to-performance ratio it has achieved.
Cubot Dinosaur - where to buy?