Chrome vs Dolphin: which Android browser is better?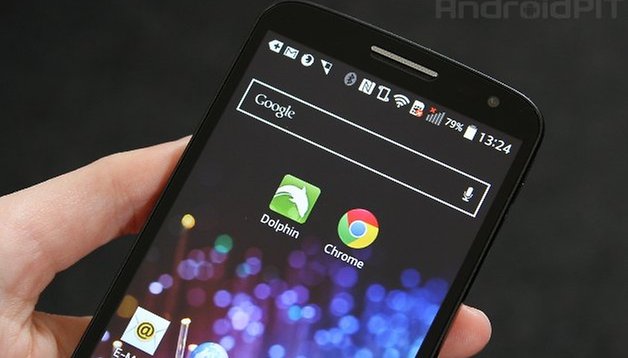 A smartphone without internet is like the sky without stars. It's something that is completely unthinkable. Whether you use mobile internet or Wi-Fi, you are likely to spend a great deal of time surfing the internet. Many users use Chrome as their staple browser, but is this really the best choice? Today we'll compare it with a great browser alternative, Dolphin Browser. NEXTPITTV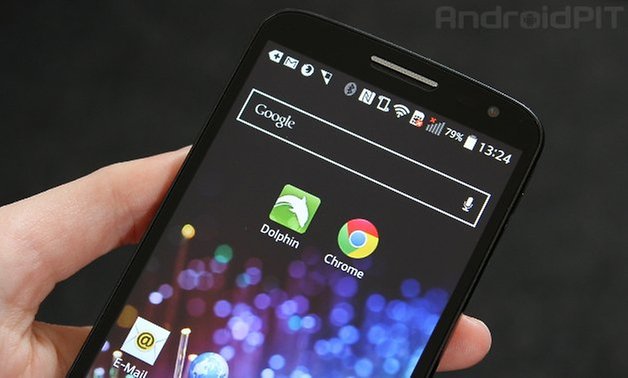 For those who spend a lot of time using the internet on their smartphone or tablet, you really start to define your requirements for the ideal browser or internet searching experience: websites should load quickly, without lags, the app shouldn't take up too much internal storage, among other requirements such as usability, the amount of features, data consumption etc. Many users will go for Chrome, not because it's a benchmark when it comes to browsers, but because it often comes preinstalled on smartphones and tablets.
Chrome - a good benchmark or lagging behind?
Google Chrome is a great browser, which also does the job well as an application in addition to the desktop version. It runs smoothly and there are no pesky lags. Using Maps also works well without problems and long loading times. However, the loading speeds for websites in general could be a lot quicker. Other than that, the app offers the same features as other standard browsers, such as incognito windows and bookmarks.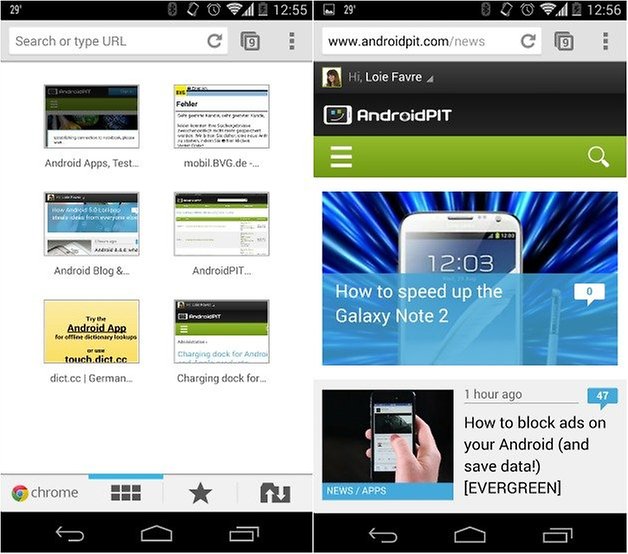 Another cool feature is that you can mirror content and bookmarked pages from the browser app onto the desktop browser, which means that you'll get the same information on all devices. There's also a really positive feature that allows you to manage the bandwidths. When ordering Chrome to reduce data usage, the incoming data of the targeted home pages will be compressed, which in the end saves data volume. Learn more about how to speed up Chrome with a simple tweak in our tutorial.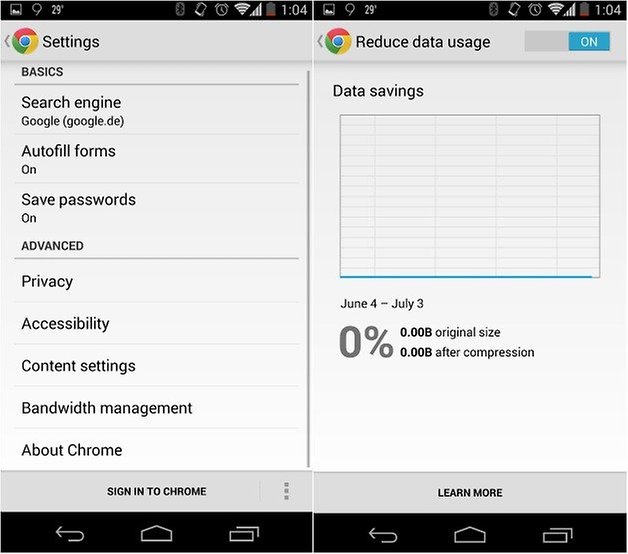 On the darker side of Chrome, YouTube is really only reliable about 50% of the time when using the Chrome app. Often, the videos will start to lag or won't load at all. Where the problem lies cannot be determined. This problem can often be resolved by closing out of the browser and restarting it, though after a few times of doing this it can become quite annoying. Of course, there is a YouTube app that most users will likely use as opposed to the browser to play videos. However, a browser should be able to play a YouTube video smoothly, since many websites have multimedia content.
Dolphin - a true insider's tip
Despite the 80,000,000 downloads of Dolphin Browser from the Play Store, the browser is still not as widely known as Chrome. This is really a shame because the app is a true competitor to other mainstream browsers. Why? First off, the user interface has been masterfully created: with many customization options among a horde of other features, browsing the World Wide Web is done smoothly and comfortably. In addition to a main screen, there are two more. By swiping left, this will bring you to browsing history, and some shortcuts to various popular sites (Wikipedia, YouTube, IMDb, Bing, Weather Channel and Amazon). Swiping to the right allows you to choose between the mobile page and desktop mode, setup Wi-Fi broadcast, go into full screen mode, as well as select a color splash for the background of your browser and other personalization options.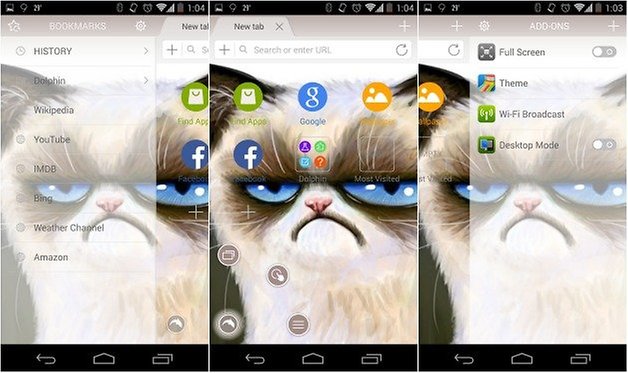 One other feature that this browser has, which other standard browsers don't, is gesture control. By drawing a letter, you'll receive some suggested sites if you first tap the option for this on the bottom left corner of the browser. For example, if you draw an F, this will take you to Facebook.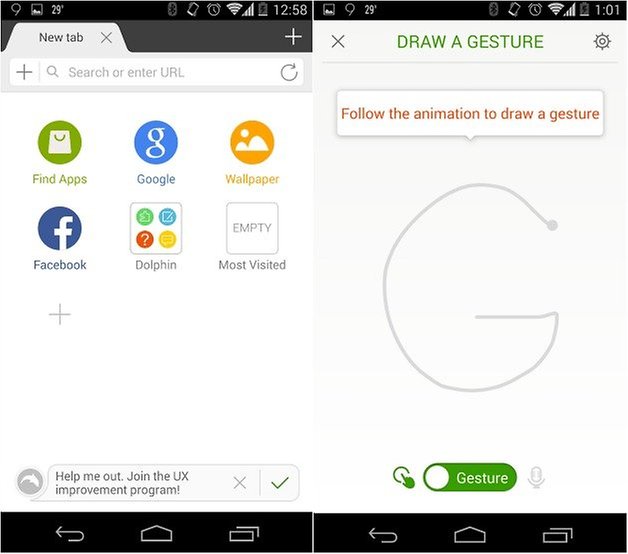 When it comes down to browser performance, Dolphin works exceedingly well. Internet pages will load quickly, faster than Chrome. YouTube videos also run smoothly and reliably, and when using Google Maps, there was absolutely nothing to complain about.
Comparison and verdict
In terms of speed, Dolphin Browser is just a nose ahead, though it doesn't mean that the Chrome Browser app doesn't load websites quickly, it's just slightly slower. Next to a smoother performance, Dolphin also offers the possibility to personalize your browser. On the other hand, this point is irrelevant for those users who could care less about giving their browser an individual touch. Chrome wins some points by allowing users to choose the bandwidth: the possibility to compress web page data and to reduce the amount of data used is quite important for users with a limited data plan.
Though Chrome is the standard browser, not just for computers but also smartphone and tablets, the comparison with Dolphin Browser shows that you shouldn't just rest on what Google dishes out for you. Chrome isn't a benchmark because of speed and performance, it's what Google wants you to use. Dolphin exceeds the limitations of standard browsers and in my eyes, is considered a new standard for performance and user experience, where it raises the bar quite high for other Android browser apps. Chrome, on the other hand, does more in the way to reduce data consumption. Whichever browser you end up choosing, should of course be based on your personal needs and taste, however it's worth your while to take the points discussed in this article into consideration.
Which browser do you like the best? Do you have a better suggestion?