The biggest announcements from CES 2020 this week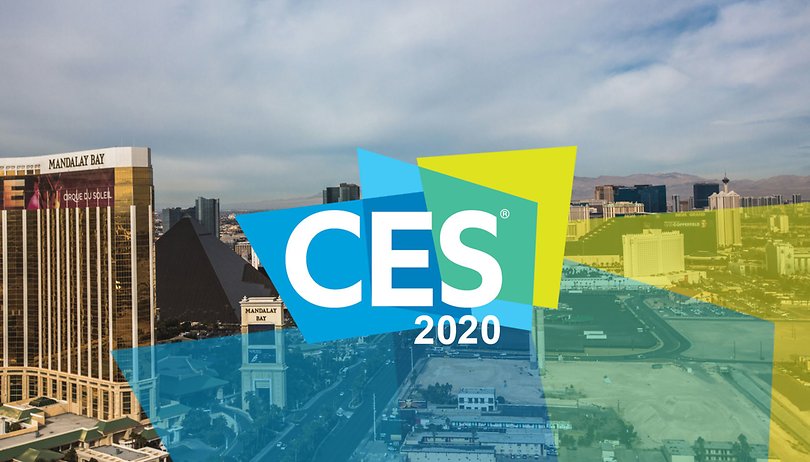 Jump to section:
CES is the world's biggest gathering place for those in the business of consumer technologies. That means everything from smart home products and 5G networking to autonomous driving and artificial intelligence. The event has been running for 50 years, and this year smart cities and IoT are going to feature heavily during the show.
The Consumer Electronics Show takes place between January 7 and January 10 in Las Vegas, Nevada. The show itself is huge, with more than 4,500 exhibiting companies spread across 11 official venues and more than 2.9 million net square feet of exhibit space. The organizers say that more than 170,000 attendees from 160 countries will be at CES this year.
If you are interested in making the trip to Las Vegas to attend CES 2020, you can register on the show's official website. Early bird tickets for guests cost $100, but be warned, that price is only available until December 18, 2019. After that, tickets go up to $300.
A ticket will get you access to the show floor and some of the keynotes. You'll be free to wander around and check out the exhibitor booths for the whole four days. There are also more premium ticket packages, such as the Deluxe Conference Pass, which can cost up to $1,400. You get extras such as curated lists of events and partner session access.
Virtually all of the biggest tech companies in the world will have some sort of presence at CES 2020, so you can expect to see the likes of Amazon, Facebook, Google, Intel, Microsoft, Samsung, Sony, etc. presenting new innovations. We will be updating this page as an when new announcements come in, so stay tuned for the latest news.
During CES 20202, Razer revealed the Kishi universal mobile gaming controller. Designed for iOS and Android, it essentially turns your smartphone into a Nintendo Switch style gaming device. Razer says it already supports "most" mobile games and the manufacturer is working with Gamevice to deliver this. When this goes on sale early this year, it will cost $99. You can check it out in the video below.
Google was proud to announce that a new milestone for Google Assistant at CES 2020 this year - more than half a billion people around the world are now using Google Assistant. Mountain View has been quiet until now about usage data for its digital assistant, although it has previously been keen to claim that Google Assistant was installed on more than one billion devices. It's probably no coincidence that Google chose CES this year to make the claim. The Las Vegas trade show has seen Amazon's rival Alexa assistant enjoy a growing presence over the last couple of years.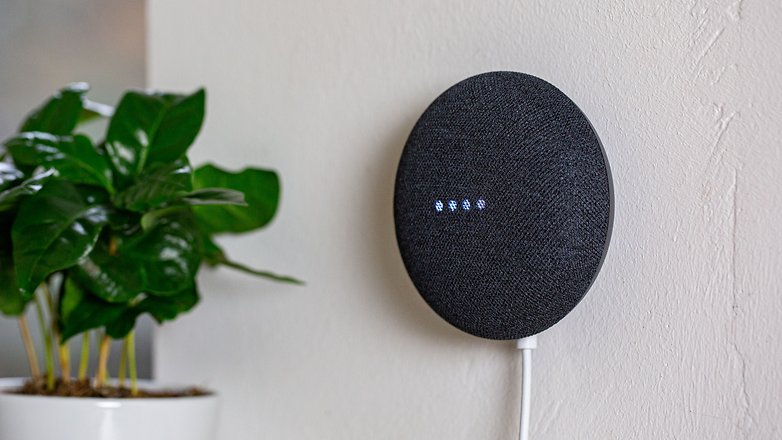 It's not been a completely positive week for Google though. Right in the middle of the CES, the search giant is facing an accusation from audio partner Sonos, which claims Google has stolen its technology. Sonos is now suing Google for infringing on five patents and is calling for the company to stop selling smartphones in the United States as a result. Google and Sonos have worked together before, with Sonos handing over blueprints of its speakers so that Mountain View could design its music service to work with the popular home speakers. Now, Sonos says Google has stolen the technology for its own products. We'll keep an eye on developments, but this one is likely to run on for a while.
The Chinese manufacturer has announced a new product for the CES 2020 in Las Vegas. This is the Concept One. As the name suggests, this is not a finished device, but a look into the future of OnePlus.
As often, OnePlus uses the Weibo platform to draw attention to a news item. According to OnePlus, the occasion is your own birthday. The manufacturer celebrates its sixth anniversary. But a lot of information is not in the announcement. A three-second video announces "Concept One" for CES 2020. There's nothing more than the mere information that something is coming.
In addition to the name, it is also clear that Concept One will be presented on January 7. It is probably not to be seen on the exhibition grounds though. OnePlus chose Wynn, one of the many huge hotels in downtown Las Vegas, for the presentation. Pete Lau, head of OnePlus, shared the teaser on Twitter. But here, too, there is nothing to be gained in terms of information. He's just announcing there's gonna be something "special" to see:
We'll show you something special. See you in Las Vegas.😎 https://t.co/22Vb4Gr0Zk

— Pete Lau (@PeteLau) December 13, 2019
The video shows an orange-black gradient reminiscent of the color schemes of the McLaren OnePlus 6T McLaren and OnePlus 7T Pro McLaren smartphones. However, such a product is rather unlikely. Rather, within the bounds of possibility is a concept smartphone. At present, there are many possibilities what such a device can make special. OnePlus showed a concept mobile phone.
The announcement is strange not only because of the missing information. The timing is also unusual. OnePlus has a cycle of two presentations per year. The first usually takes place in May and the second in September. This means that an announcement at CES is completely out of the ordinary.
Samsung
South Korean manufacturer Samsung tends not to debut mobile devices at CES. However, right before the event kicked off it dropped two new Lite variants for its flagship lines - the Galaxy S10 Lite and the Galaxy Note 10 Lite. We've covered both new additions to Samsung's smartphone lineup, so check out those articles at the links above.
We were expecting something new from the company's QLED TV department. Last year we saw the launch of the 219-inch TV and a first look at its new Tizen operating system features. Now, we've got a look at the company's ridiculous zero-bezel 8K QLED TV. It had leaked just before CES, but my oh my does it look beautiful. Take a look below. There is still no word on price yet, but this is going to be expensive!
Samsung also launched its new premium Chromebook at the CES 2020, and has branded it with its most important Galaxy trademark. The Samsung Galaxy Book is a sleek, powerful, $1,000 Chrome OS device that looks mightily impressive but could struggle to find an audience. You can read all about it in our dedicated article.
There are also rumors that Samsung is about to reveal a new solution to on-screen keyboards at the event called SelfieType. It uses the front-facing camera to allow users to input text an AI-powered virtual keyboard. We'll have to wait and see if this one turns out to be true or not, but the name has certainly raised a few eyebrows in our editorial office.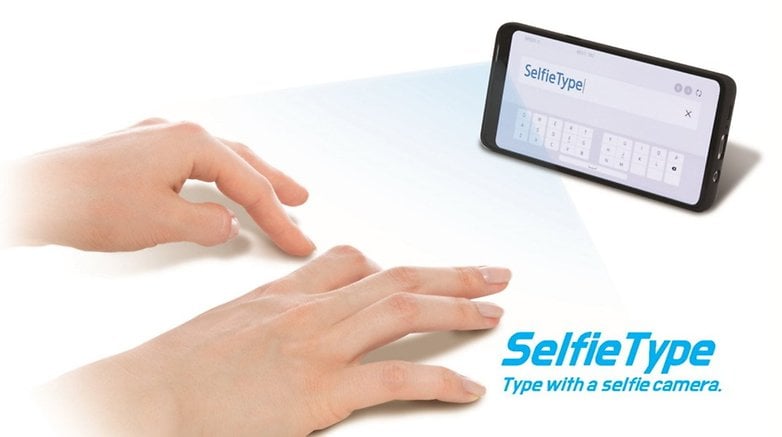 With the number of leaks about the PlayStation 5 and those images of devkits having hit the internet last week, Sony was always likely to have to talk about PS5 in some capacity. We didn't expect any big reveals on stage, but we did get the reveal of the PlayStation 5 logo. It looks, rather unsurprisingly, just like the PS4 one.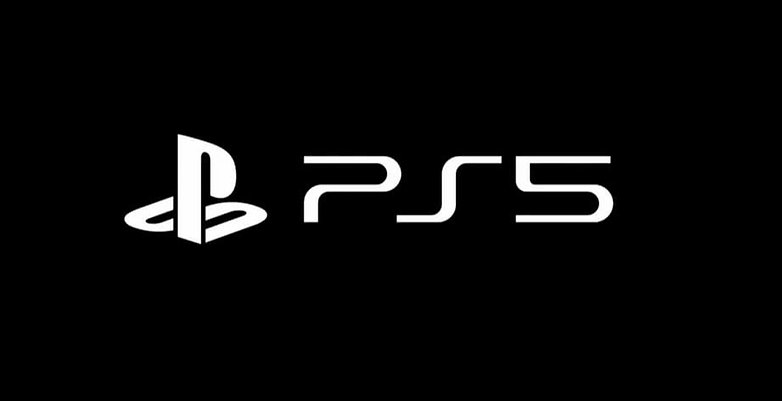 Other than PlayStation, Sony focused on its TV and audio products at CES, with some new soundbars and home hi-fi stuff coming out. There had been some rumors flying around about a new pair of noise-canceling over-ear headphones, namely the Sony WH-1000XM4, but they never showed up.
Most interestingly from Sony this year was the reveal of a new concept electric car. Yep, Sony is making a car! It's called the Vision-S and the Japanese manufacturer is working with brands like BlackBerry and Bosch to fill this thing with more than 33 different sensors both inside and outside the car. The car bit is made by automotive supplier Magna, and it's a newly-designed EV platform. This was certainly one of the biggest surprises of CES 2020.
LG
Last year LG dropped the LG V40 ThinQ at CES 2019. The company's smartphone strategy has become baffling over the last couple of years, so predicting what is about to come next is near impossible - who saw the LG G8X coming?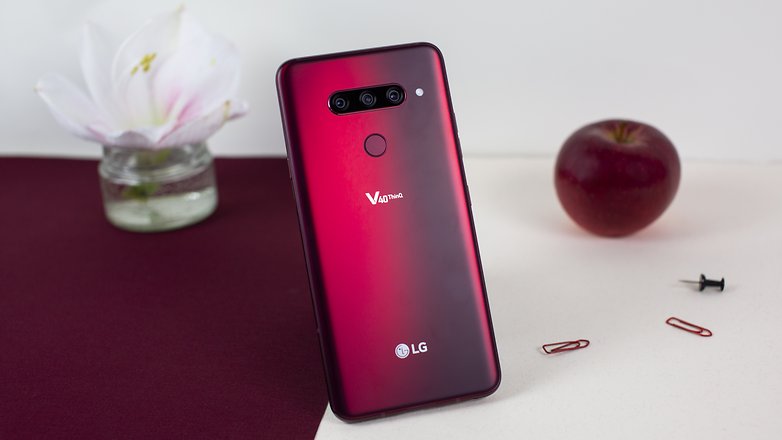 However, LG did not really bring anything of excitement to CES this year. There was new home appliance technology in the shape of refrigerators and home gardening products. The South Korean company unveiled its new framework for the future of artificial intelligence development too. The conceptual framework aligns with the LG ThinQ brand is aiming to transform your daily experience by connecting all aspects of people's lives with intelligent touchpoints.
Withings
French wearables company, Withings, has carved out a nice niche for itself in elegant smartwatches that focus on health tech. At CES this year, it launched the ScanWatch. It looks similar to the Move ECG but adds sleep apnea detection. There's also a new SpO2 sensor that can measure oxygen levels in the blood by sending and absorbing light waves through the blood vessels. It all sounds quite fancy. Let's not forget, though, that this kind of technology should only be used in conjunction with checkups at your regular doctor and should not in any way replace a proper, qualified physician when it comes to diagnosing health problems.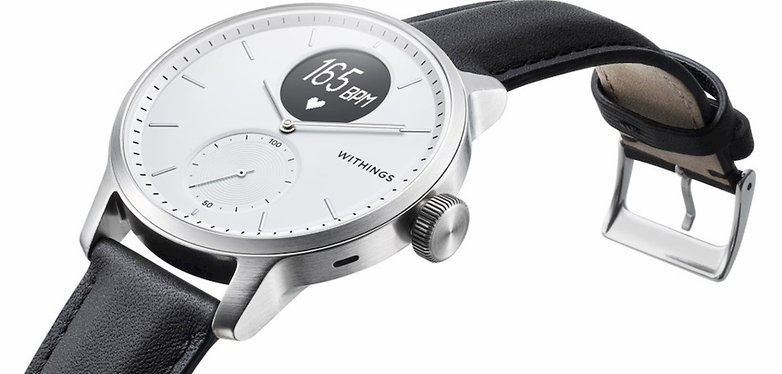 What is your highlight of CES 2020 so far? Let us know in the comments section below.